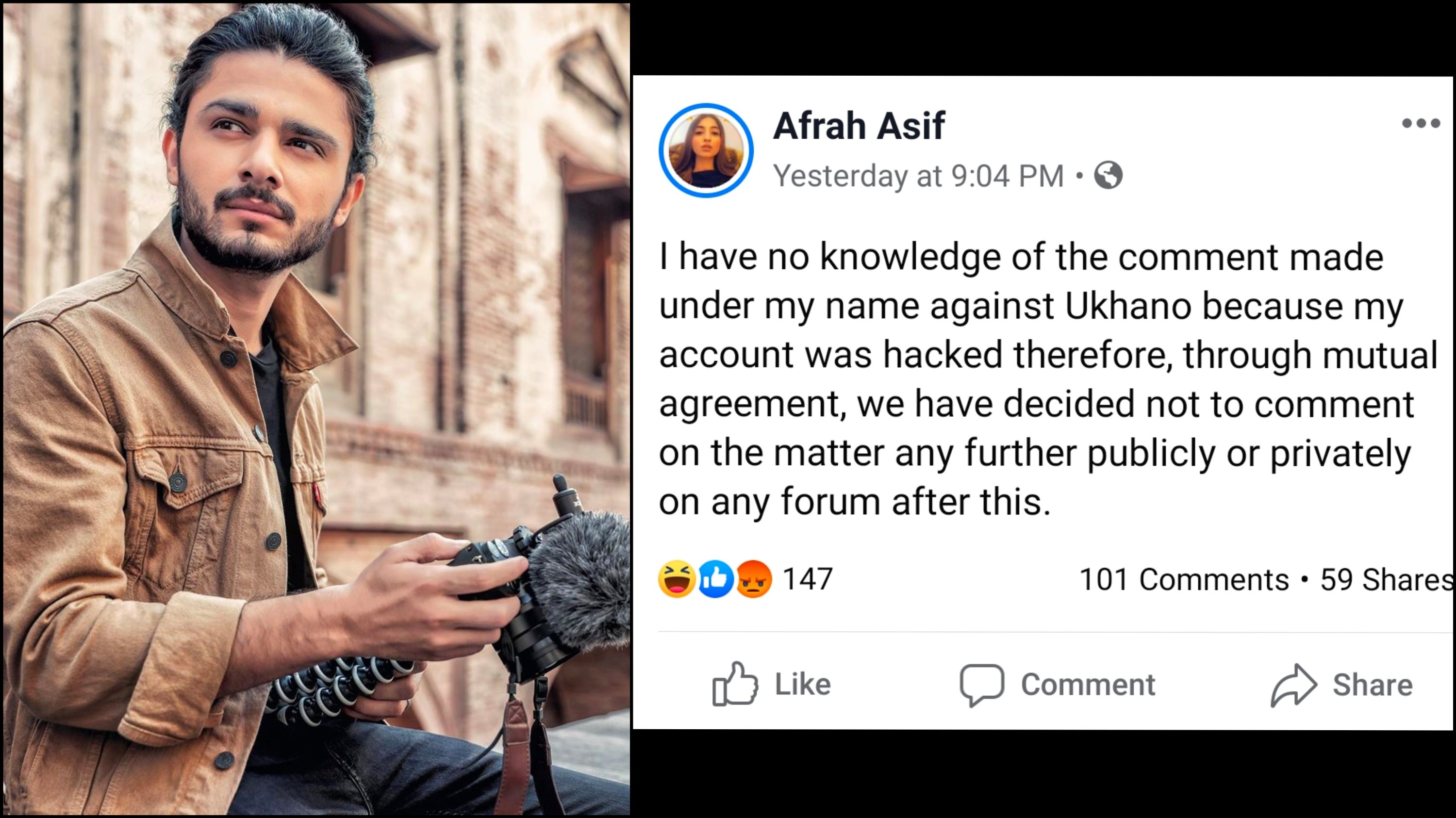 Earlier this year a girl came forward to accuse Ukhano of sexual misconduct and many others followed with screenshots of similar nature.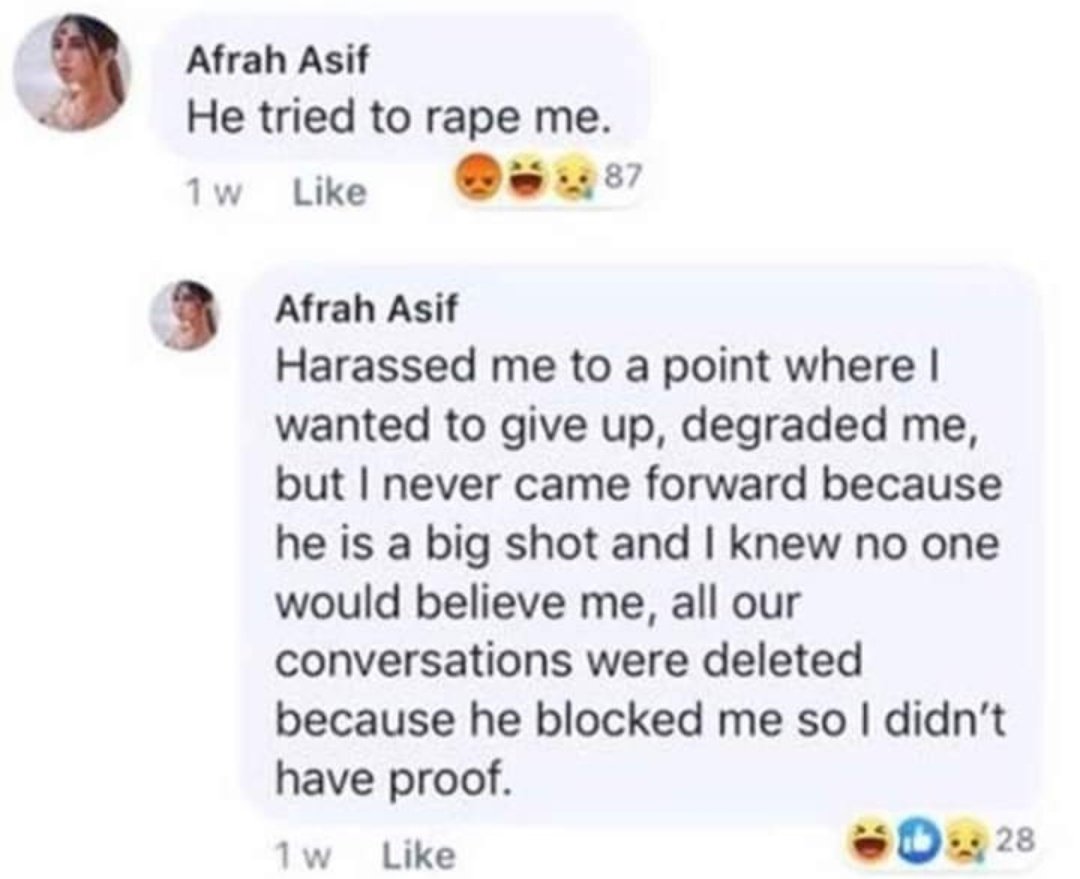 One of the girls who accused him of rape, took to Facebook saying that she has no knowledge of the comment made because her account was hacked: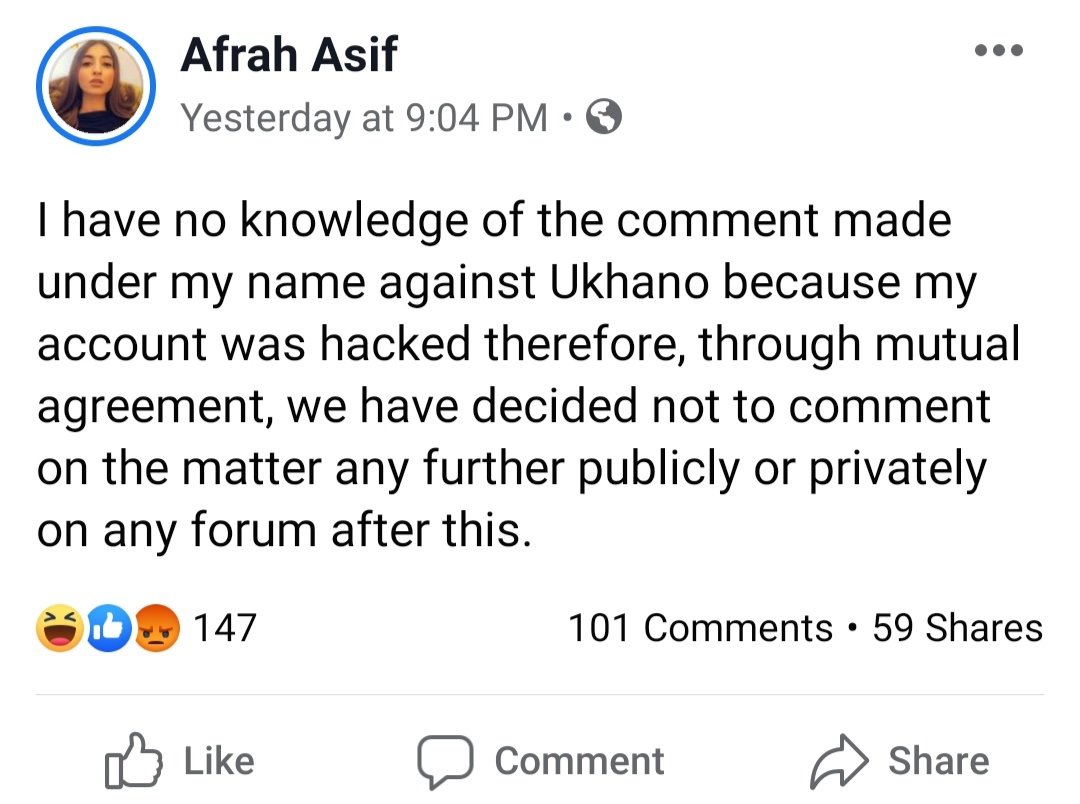 And the internet was torn!
Lol that Afrah girl who accused Ukhano for everything, came out today and said her account was hacked and she had nothing to do with anything and therefore she won't comment on this matter any further. Wtf?

— S (@Rantboymufc) November 20, 2019
People were trending the hashtag #UkhanoFalselyAccused:
We always stood with the ladies and supported them, and now same lady comes out saying; my account was hacked!#UKhano #ukhanofalselyaccused @u_khano pic.twitter.com/ywo16Rq5du

— Fahad Khan (@MrFahadKhan) November 20, 2019
Some were calling her a disaster: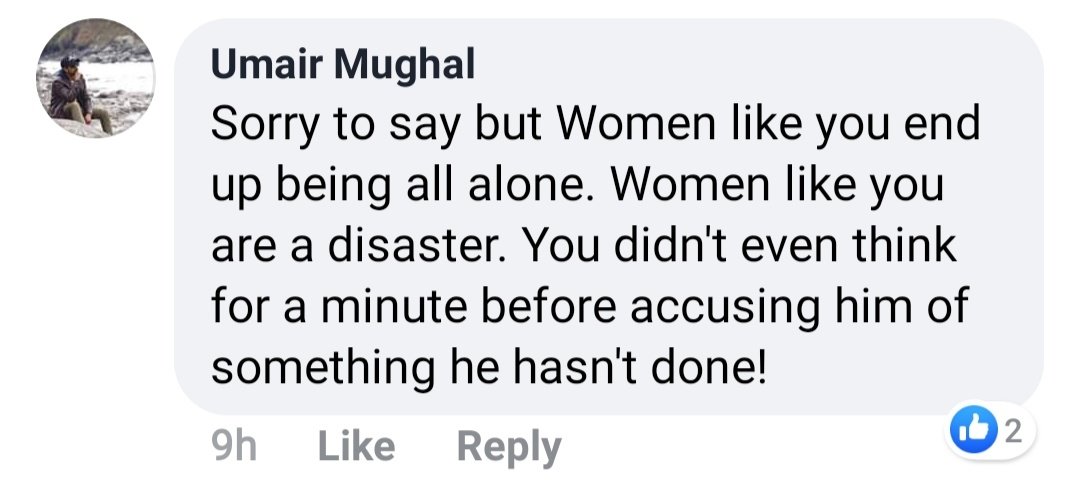 People wanted the court to catch the alleged hackers and punish the person at fault:
Firstly you put rape allegations on someone, then you come up on internet after 4 months claiming your account was hacked?

Court should take serious action and well account can be tracked back from where it was hacked. So better come up with better excuses. pic.twitter.com/GJQhERQK1b

— 𝙐 𝙈 𝘼 𝙍 (@Keyb0ardMujahid) November 19, 2019
Many were upset that the #MeToo movement was being misused:
Apparently ukhano won a case over accuser urooj?
I hope that girl who put a false allegation should be sent to jail. This metoo campaign is just being misused.

— Fahad Shafiq (@sfahadshafiq) November 19, 2019
People were bashing her for ruining Ukhano's reputation: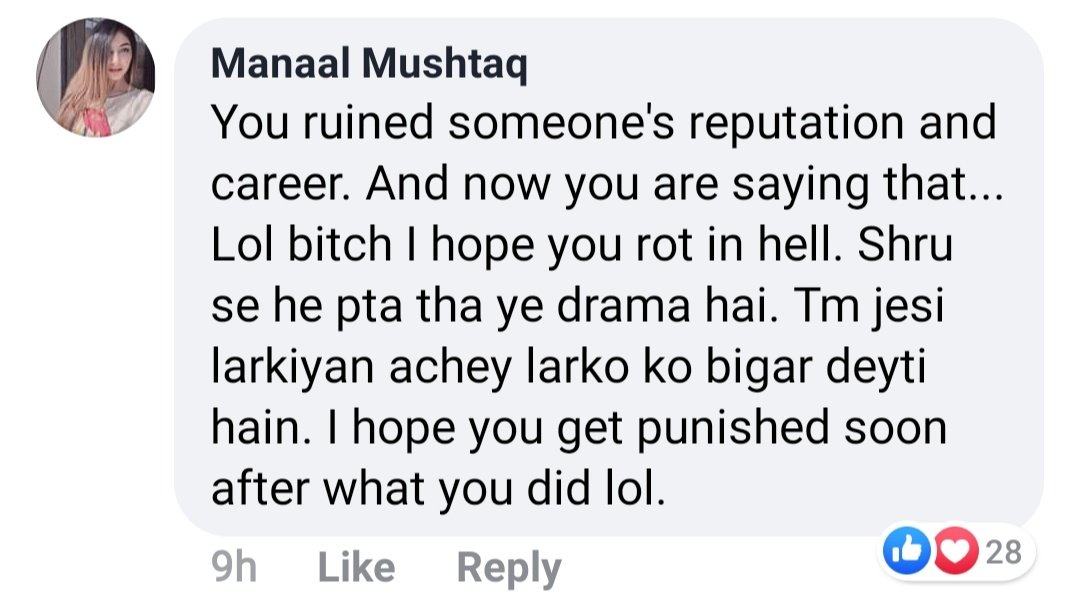 Many were convinced that a court notice led her to put this status up:



People were calling her a 2 takkay ki aurat, inspired by Meray Pas Tum Ho:


Ukhano himself shared the girl's Facebook post to twitter:
Facts behind false allegations #ukhanofalselyaccused original link 👉🏻 https://t.co/YZPIO4fciI pic.twitter.com/Lh9X5HpImc

— Umar (@u_khano) November 20, 2019
And while a ton were busy bashing the woman, some are convinced that she was threatened and blackmailed into it:
She was a vehement preacher on Twitter against this asshole. I've seen multiple tweets. She even called out others who remained silent on the matter. The account wasn't hacked, she got blackmailed/bought off. https://t.co/QIZt0JNhnp

— Halaku Khan (@HalakuKhan_) November 20, 2019
The girl has also left Twitter which further convinced people that there was something shady about it:
Think this gal has probably left Twitter as well. It's clear as day that she's been pressurized to do this.

— Asad (@mesuturbation) November 20, 2019
People were mad at him:
Bhai kisko chutya banare ho? Blackmailer admi really liked ur work but now u have lost all respect jo thori bht thi wo bhi https://t.co/RRUWq1Hfbd

— k (@Markhxr) November 20, 2019
Many were appalled at the victim blaming:
men and their case against defamation like "I'm a bad man but don't u dare point it out" because the worst that ever happens to them is ppl see their true side and condemn it for 39.5 days before moving on to continue victim blaming: from ukhano to Scooter Braun.

— mhnr (@mhnrnsr) November 16, 2019
Some were just not sold:
Oh please. There is so much more to harassment cases like the one against Ukhano. Grey areas, hidden ones, ones that could destroy someone's life.. that in the end the victim can easily be made to shut up. Nothing is black and white https://t.co/xOvU0S9ONc

— No (@noureh_) November 20, 2019
What do you think about this case? Let us know in the comments below!