TikTok has become one of Pakistan's biggest obsession in the last year or so, and today, the stars that the platform has built are truly social media royalty who know no downfall. They are loud, wild, and often crazier than the rest, the TikTokers of Pakistan are the game changers that took everyone by storm!
But, what makes them so special that we all cannot stop being obsessed with them?
Diva has the lowdown…
Jannat Mirza – 8.9M
 Followers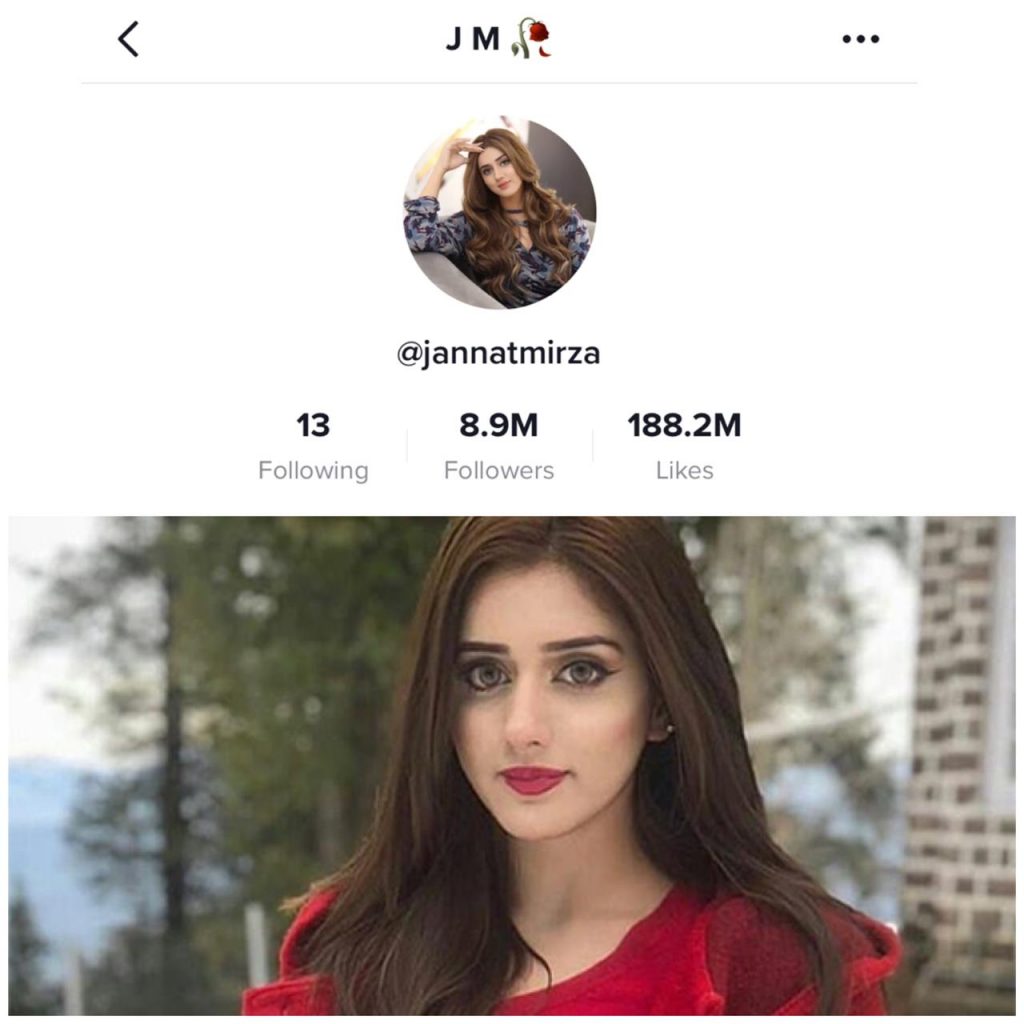 A Pakistani TikToker who is the unparalleled queen, Jannat Mirza is nothing short of an obsession. She was noticed due to her looks and style, but has since then proved her talent as well by doing a music video with Ali Josh, along with reportedly working on her debut film in Lollywood under director, Syed Noor! Currently, she is also seeking a degree in journalism in Japan.
Kanwal Aftab – 8.4M Followers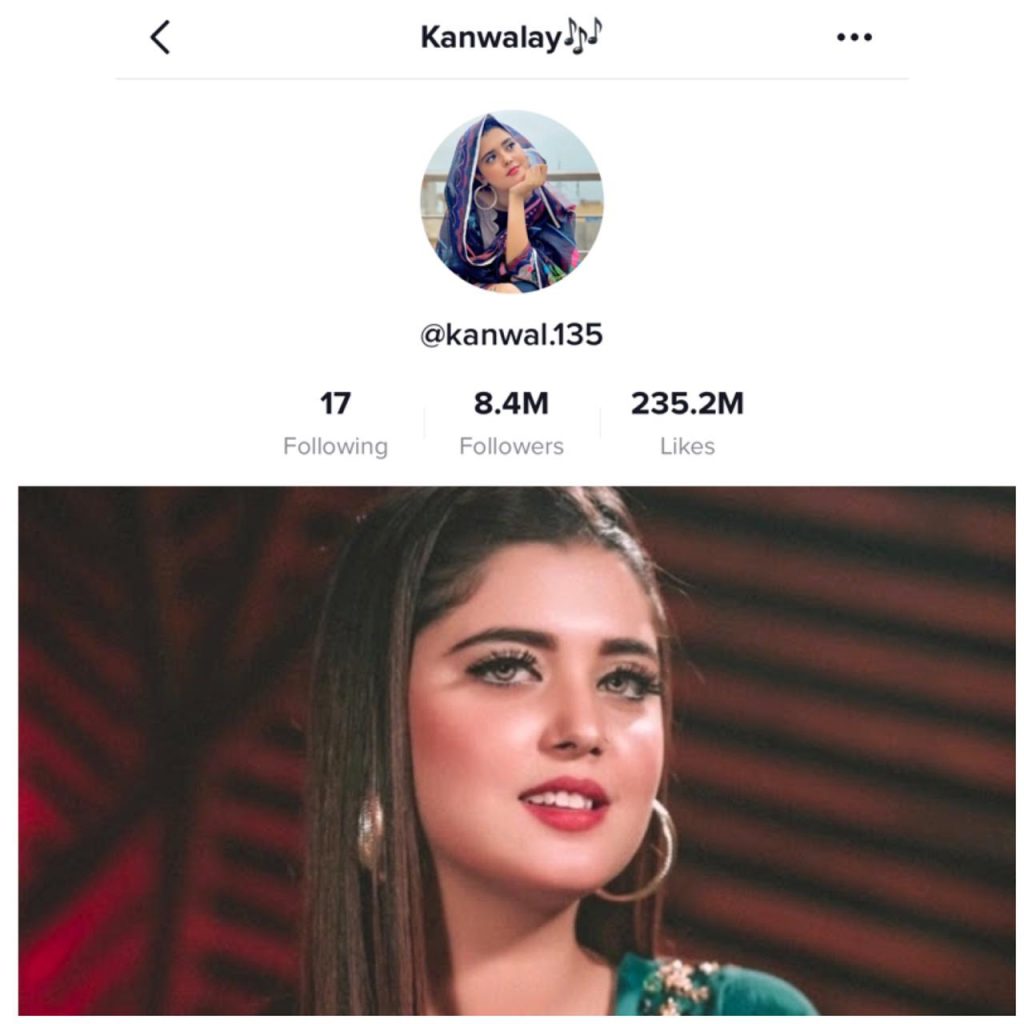 A name that has given some tough competition to Jannat Mirza, the bubbly Kanwal Aftab has become insanely popular in a short span of time! She is studying BS Mass Communication from University of Central Punjab, and is loved for being her own self on the platform!
Zulqarnain Sikandar – 8M Followers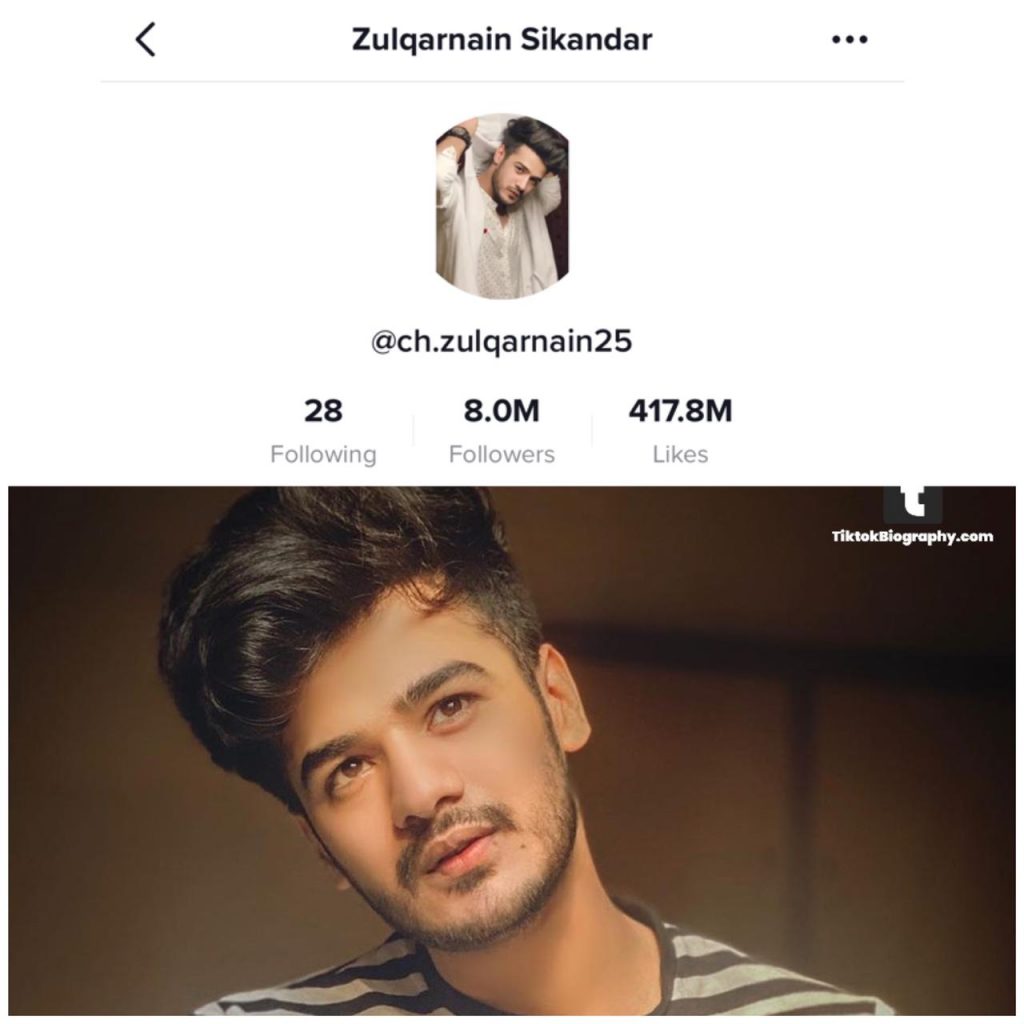 If there is one male TikToker every other dude wants to be, it's Zulqarnain Sikandar. The undisputed king of Tiktok, he is the highest followed male TikToker from Pakistan. The entertainer hails from Gujrat and is known for his witty videos and killer expressions! Currently, Zulqarnain is looking forward towards a debut acting project, Master and Company, being produced by Waqas Rizvi.
Usman Asim – 7.7M Followers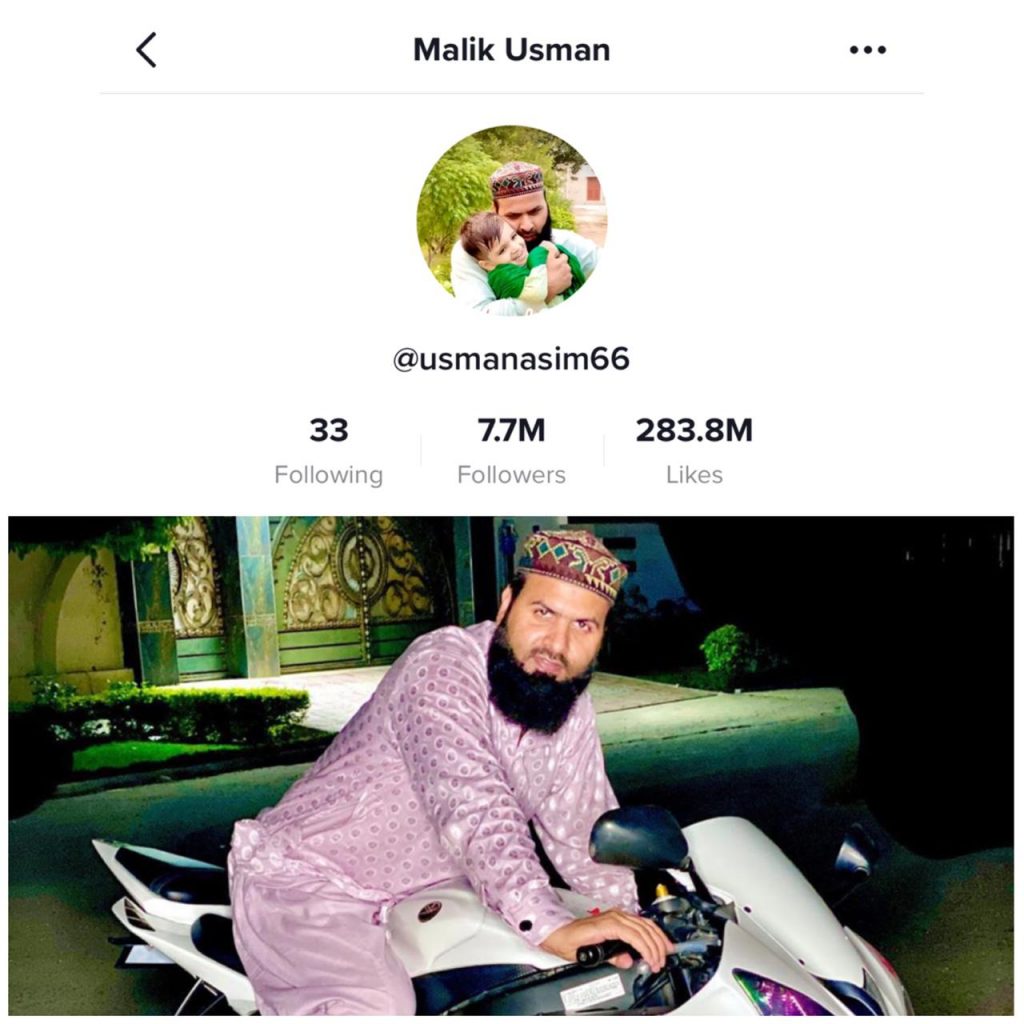 Not many TikTokers have become popular for their uniqueness as much as Usman Asim aka Famous Molvi has! He is everything you don't expect a molvi to be, and that's been his unique selling point! He's fun, funny and fantastic.
Alishba Anjum – 6.5M Followers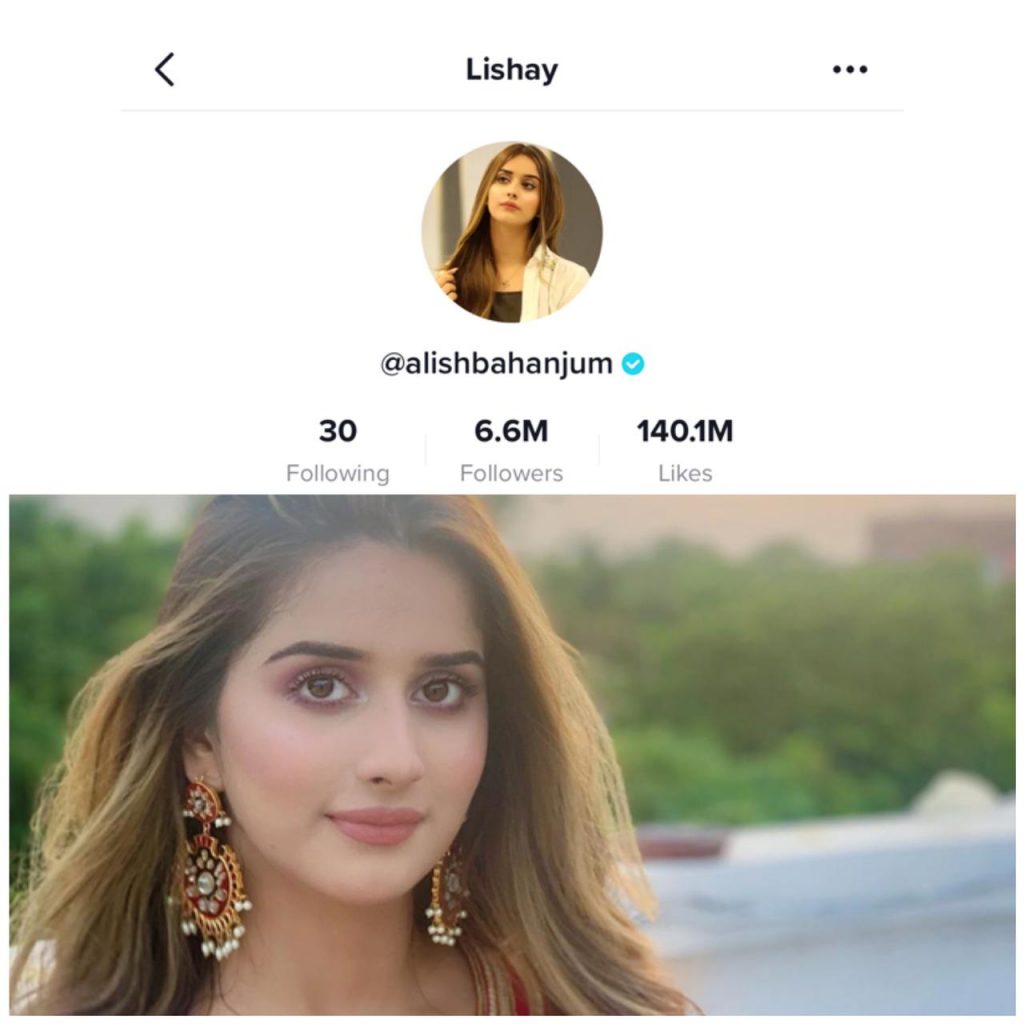 We always love when we see sister acts in our media industry, and Alishba Anjum is exactly that as she goes on the pathway her sister Jannat Mirza has trail-blazed upon! She is as fun as her sibling and we are totally obsessed with her as well!
Areeka Haq – 6.4M Followers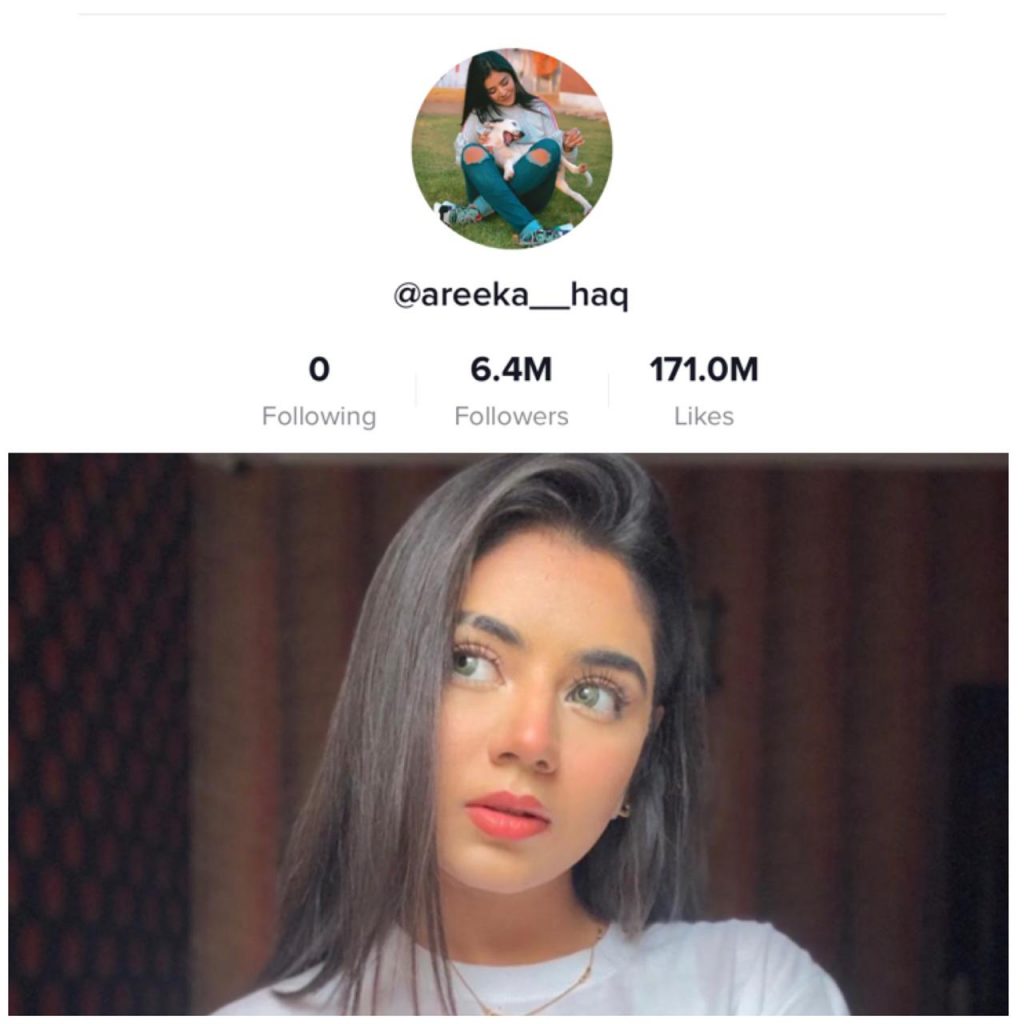 Already becoming a household name due to her cute videos Areeka Haq is considered the the baby of Tiktok! A true blue Karachiite, she now enjoys major popularity from all over! So much so, that she has gone on to become a mainstream star, even appearing in Asim Azhar's music video, Tum Tum, which generated a lot of heat.
Tuqeer Ahmed (Phoollu) –
 

5.6M Followers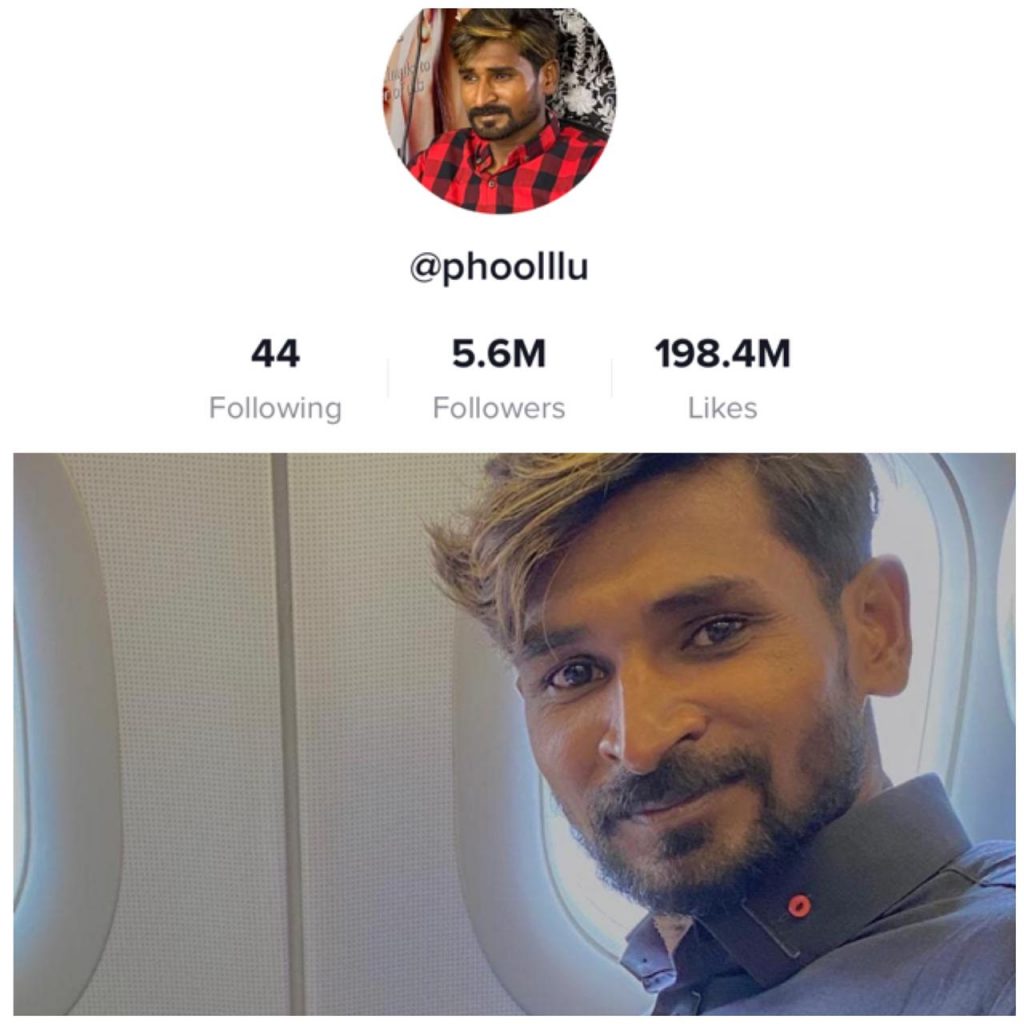 Who doesn't love a son of the soil! Desi and simple to the core, Tuqeer Ahmed aka Phoollu, is the sort of TikToker you watch for their simplicity and basic videos to pass time with! We bet you'd watch him, and just keep doing that for a while!
Dolly – 5.6M Followers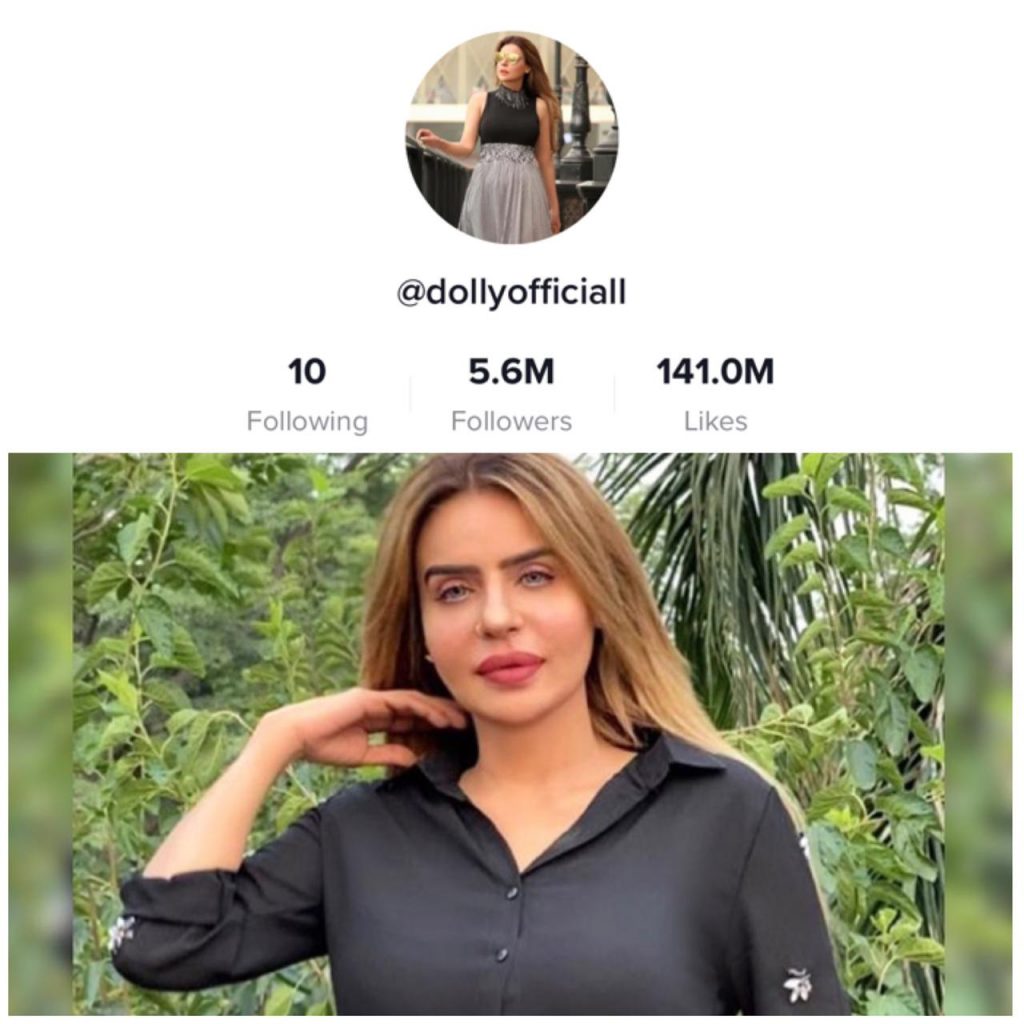 An obsession that has taken over Pakistan, Dolly is definitely someone you just cannot stop loving or hating – depending on who you are. She is a beautician by profession, is totally gutsy, and is known for her long blonde tresses! She's someone you just won't be able to get enough of, we bet on it!
Ali Khan – 5.1M Followers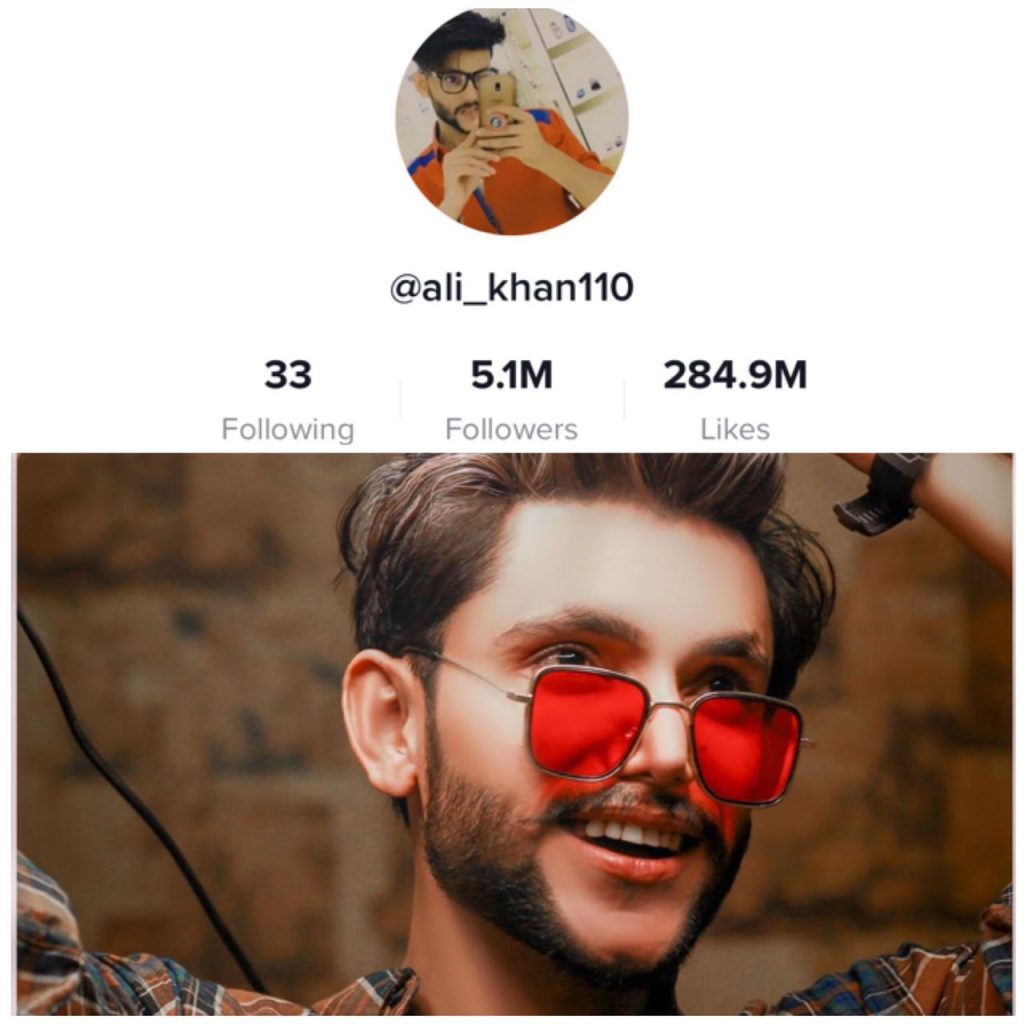 Another budding sensation on Tiktok from Hyderabad, Ali Khan is someone you should be checking out if haven't yet. He runs and earns followers, and believe us, that's something we can't stop seeing! He has that flair you'd love to see!
Nadeem Mubarak – 4.9M Followers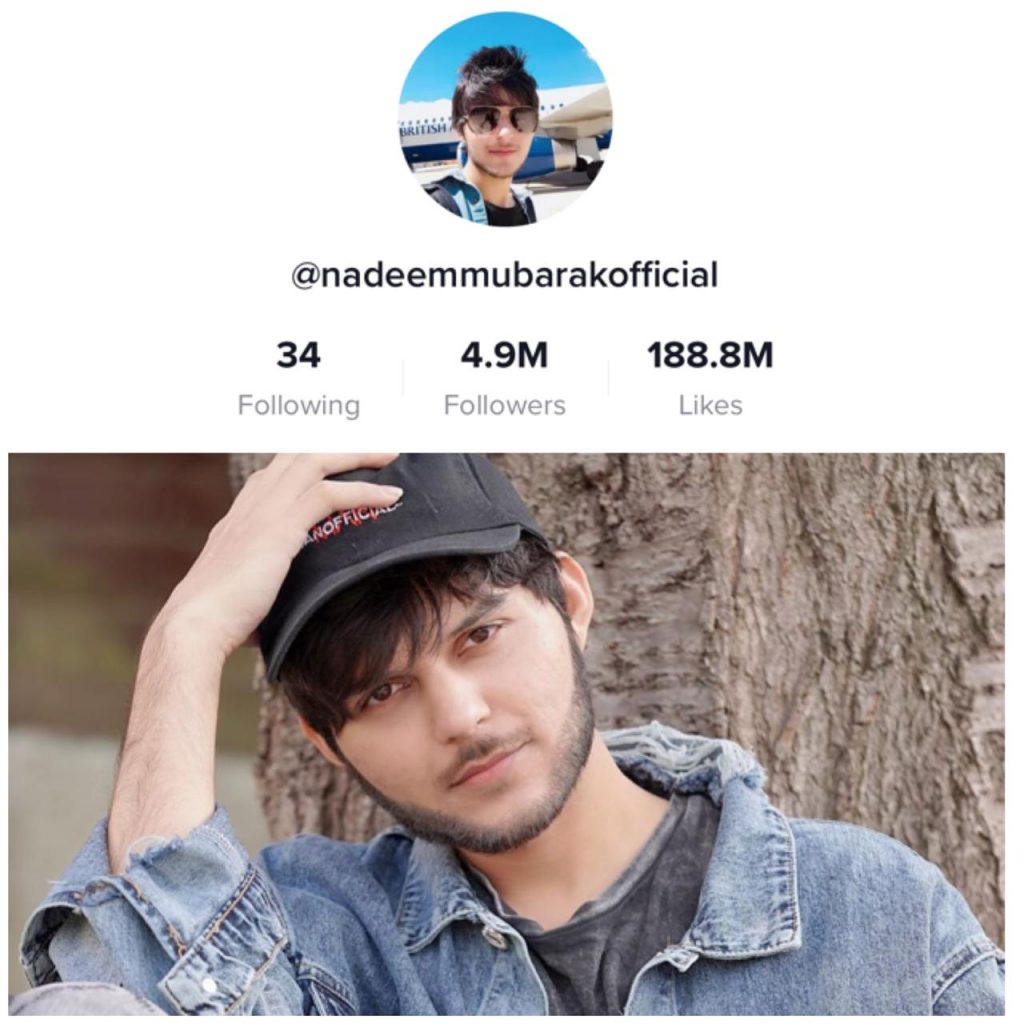 You may see him doing most stupid things on the roads of London, Nadeem Mubarak aka Nadeem Naniwalla because of his affection for his maternal grandmother is someone who has made his name a household one! He gives challenges to other popular TikTokers and presents them iPhones, tickets to Dubai and what not! He even created a TikTok cabinet!
Minahil Malik – 4.8M Followers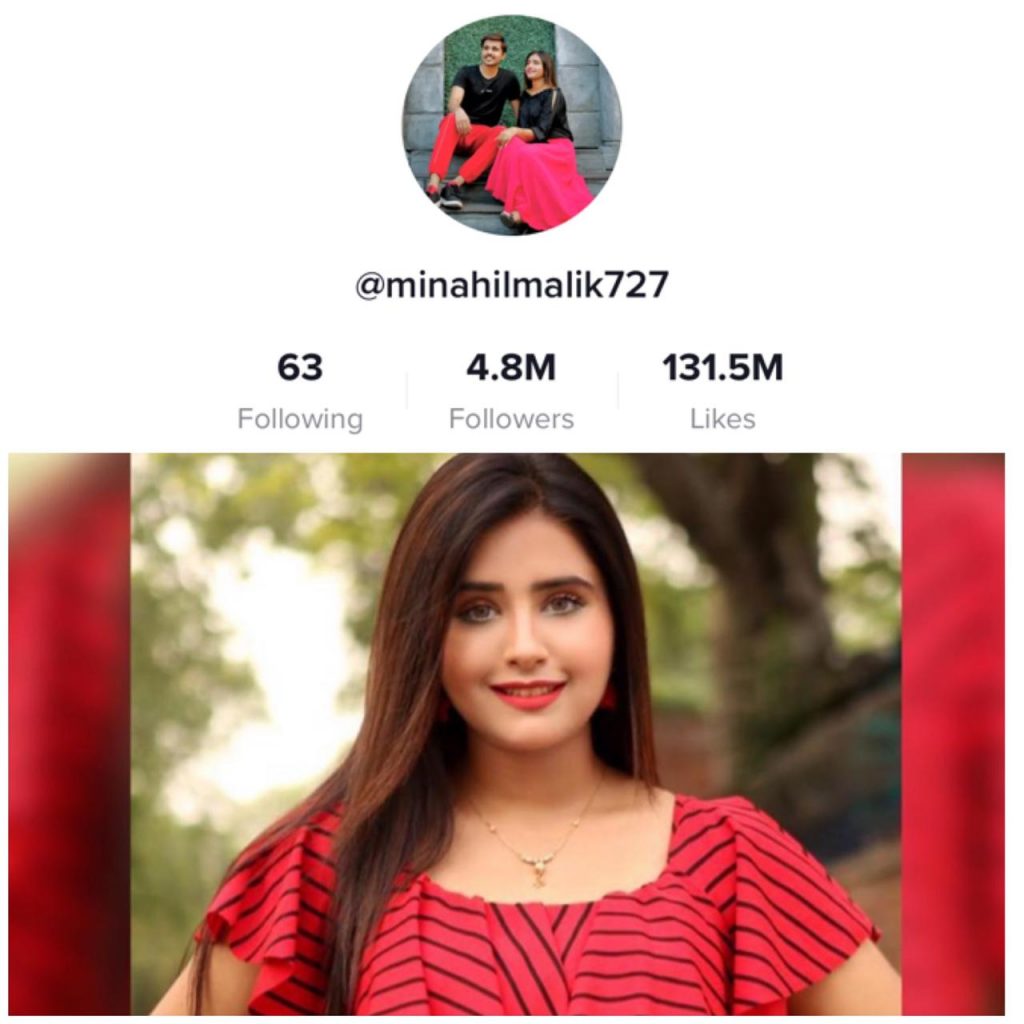 A TikToker who has massive popularity on the platform, but has also landed in hot waters, Minahil Malik is a controversial yet equally loved name from TikTok. She has given her fans many videos to be obsessed with, and that's a reason why she's someone no one has been able to forget!
Hoor Mahaveera – 4.7M Followers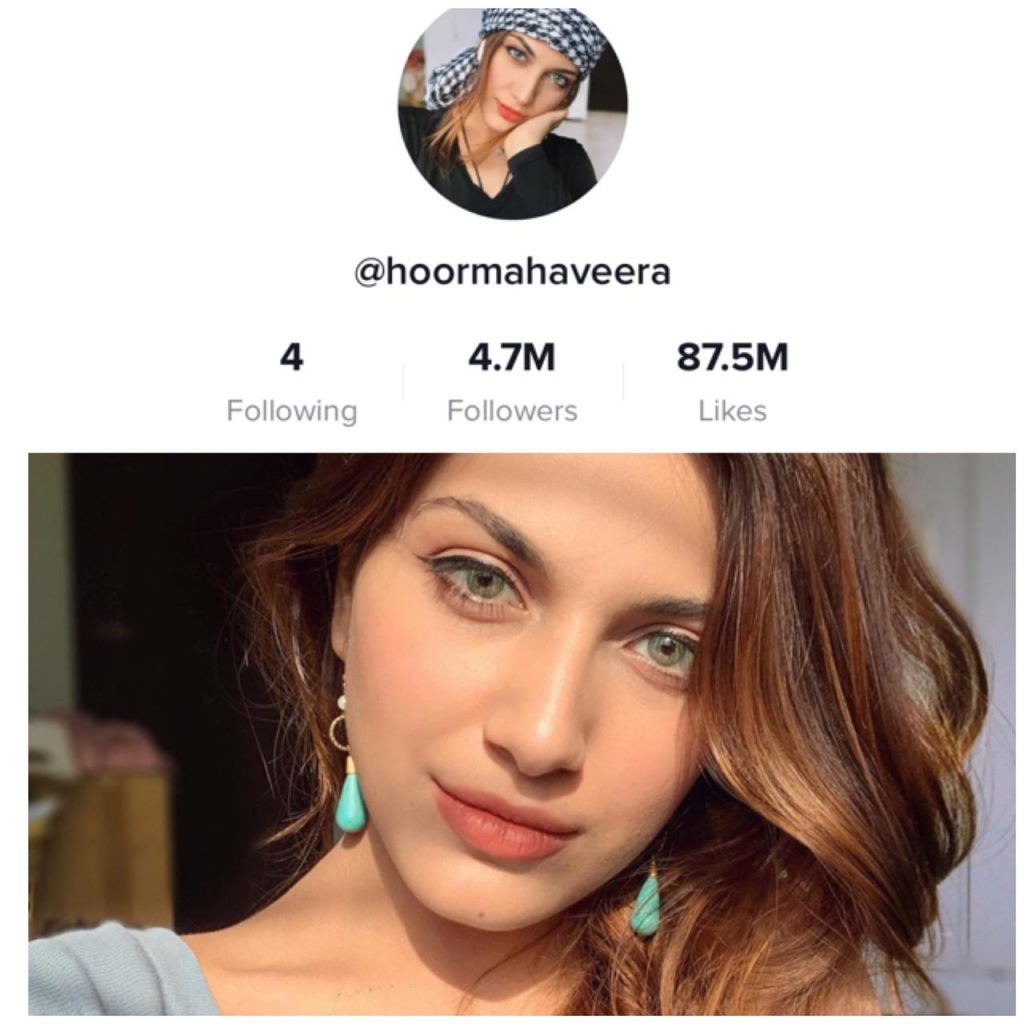 If look could kill, Hoor Mahaveera should be a serial killer! She is loved for how she looks and in the last few months, her popularity had grown tenfolds! Love her or hate her, you cannot stop looking at her – that's a fact!
Ali Fayyaz – 4.6M Followers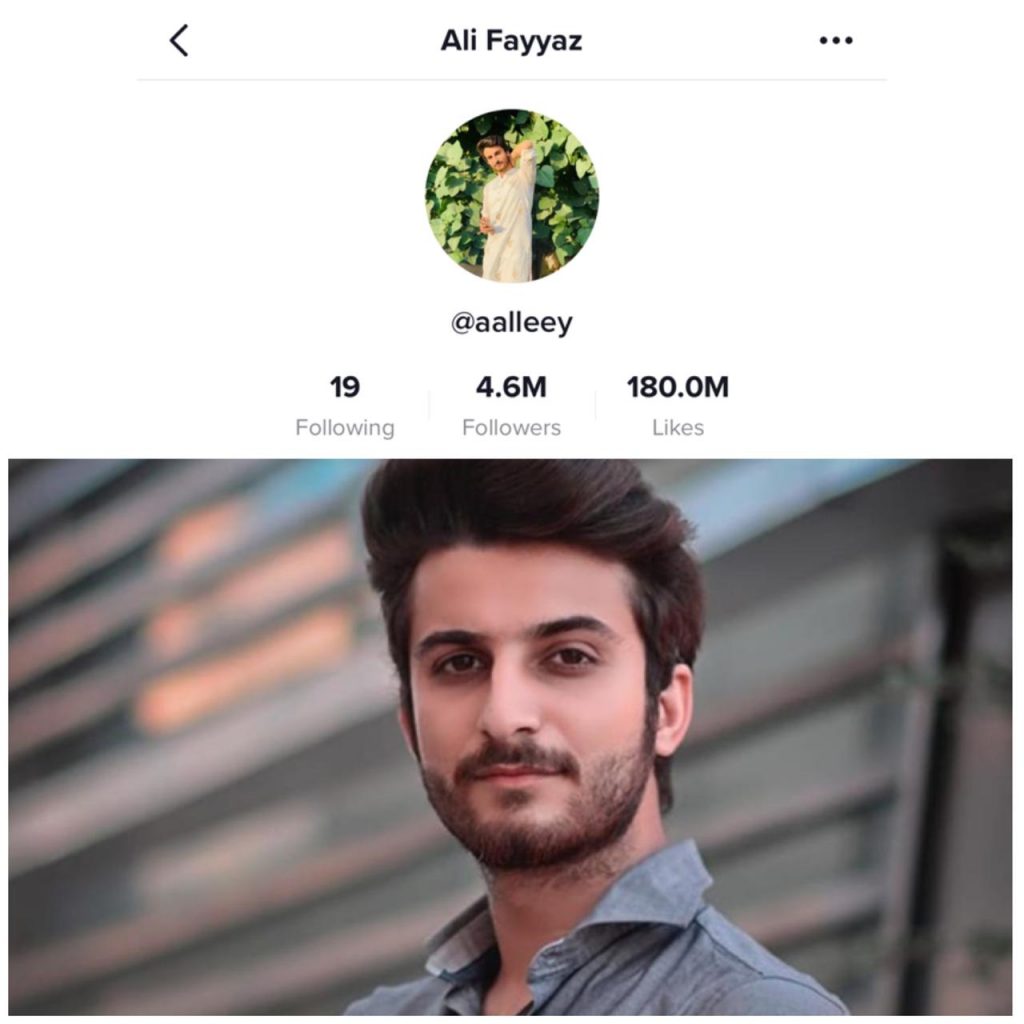 A mix of desi looks and entertaining videos, Ali Fayyaz is definitely someone fans are noticing for his unique videos. You just don't get 4.6 million followers unless you are someone who makes people love them so much! 
Naseer Baloch – 4.4M Followers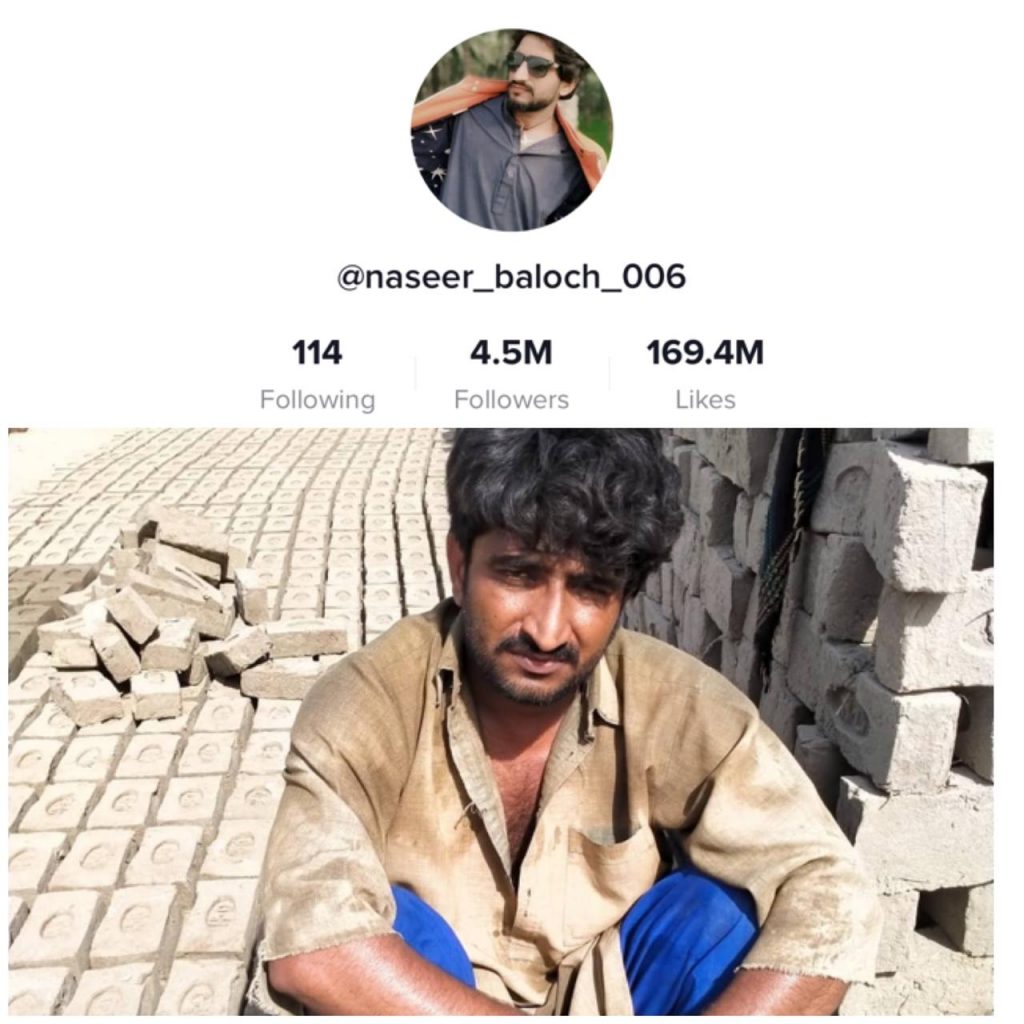 You need the perfect combination of humour and entertainment to become so popular on TikTok, and Naseer Baloch — a labourer is a major example of that. Not only does her keep you enjoying his videos, but he also has those comic moments that fans just love so much!
Who is your favourite TikToker? Tell us in the comment section below.