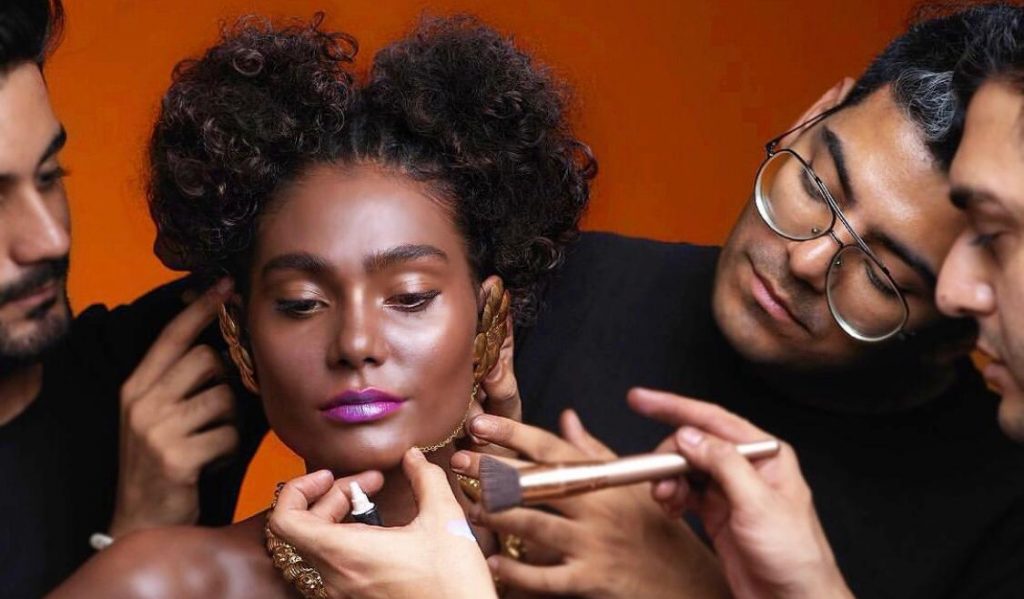 Recently pictures from a shoot for Nabila Salon went viral, featuring the model Zara Abid who was styled by Tabesh Khoja and photographed by Umair Bin Nisar. The theme was 'for the sake of art.'
But unfortunately the shoot gathered lots of criticism and the team was accused of blackface: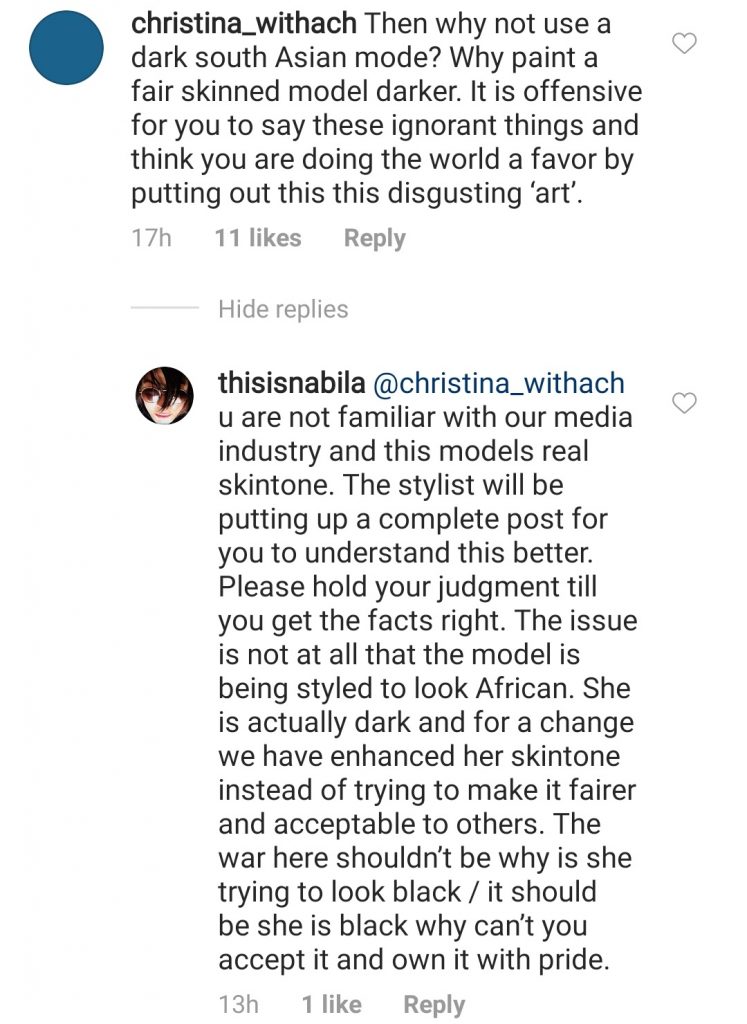 People from all around the world were schooling them on how blackface is never okay: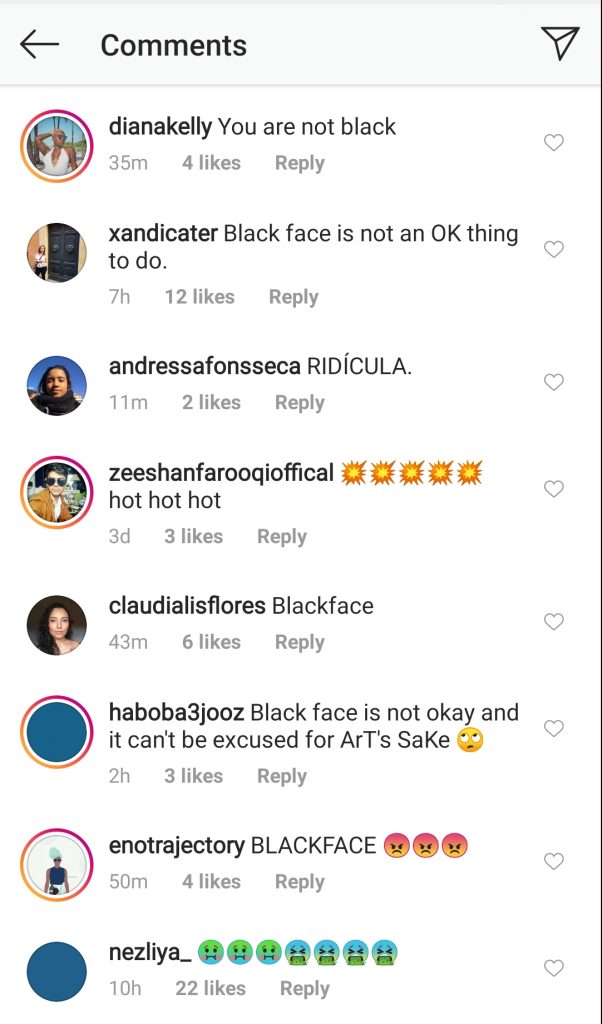 The team was bashed for not making conscious and mindful decisions:
This is Zara Abid. One of the most recognized and respected models in the Pakistani fashion industry. This is also blackface. When will we make more conscious and mindful decisions about the kinds of jobs we take? Or is everything considered 'art' apparently? So shameful pic.twitter.com/hUnW15euqC

— zoha (@tumharimaki) July 26, 2019
People were just not convinced:

There was tons of bashing:

Having had enough of the criticism and trolling, the team decided to come back at the people who blew it off in the wrong direction.
Model Zara Abid took to her Instagram stories to give her piece of mind: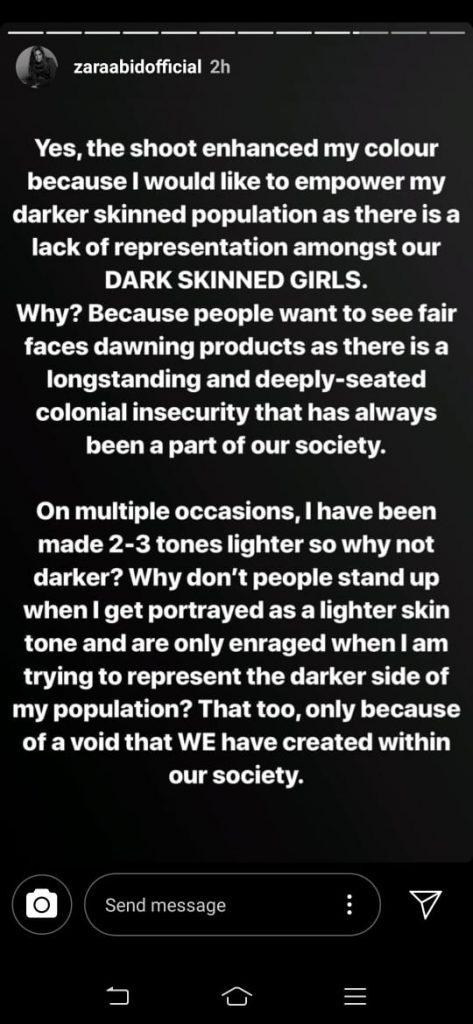 Zara started off by sharing her story of being discriminated because of her rich skintone.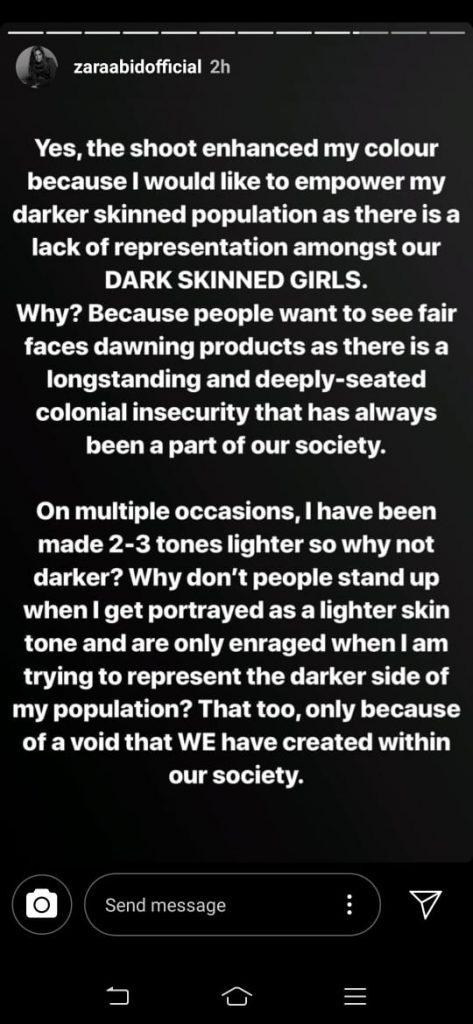 She then went on to clarify how the intent was not to show black face but rather represent the women of color in our country.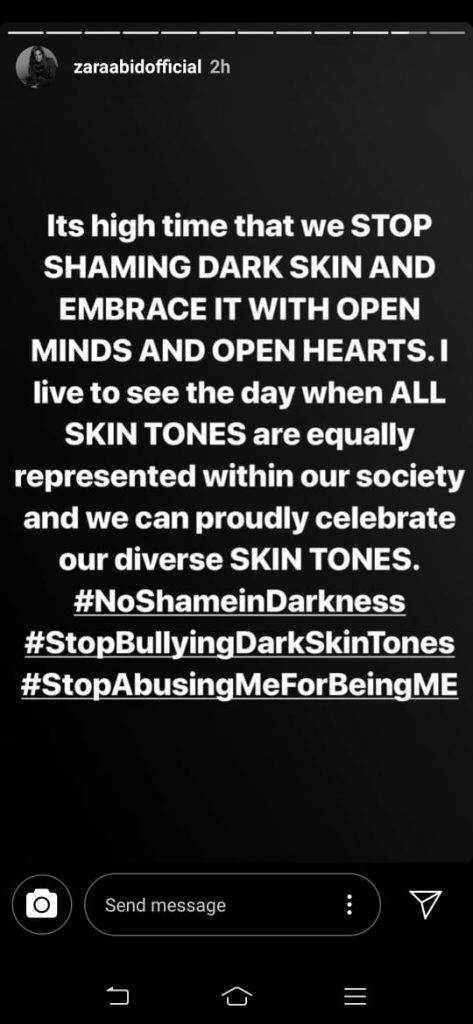 She also raised a question about people not objecting when her skin tone is made 2-3 lighter but lose their mind when the opposite is done.
The stylist Tabesh Khoja too released a statement on all his social media platforms explaining his vision behind the shoot:
Nabila from Nabila Salon too shared her disappointment at the kind of volatile response the shoot had gathered in an Instagram post:
The photographer Umair Bin Nisar too shared a screenshot of what Zara had to say to clear his position: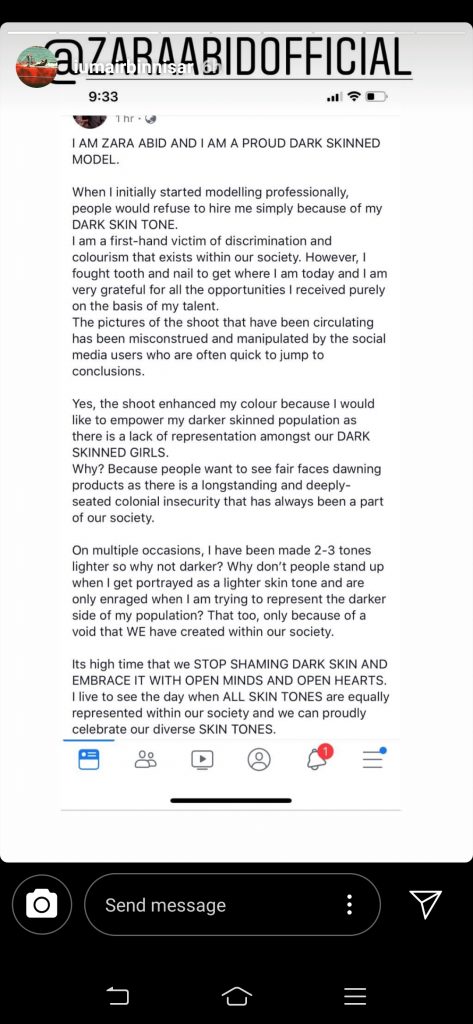 And as all the team members responsible cleared their stance on the situation, people were calmer: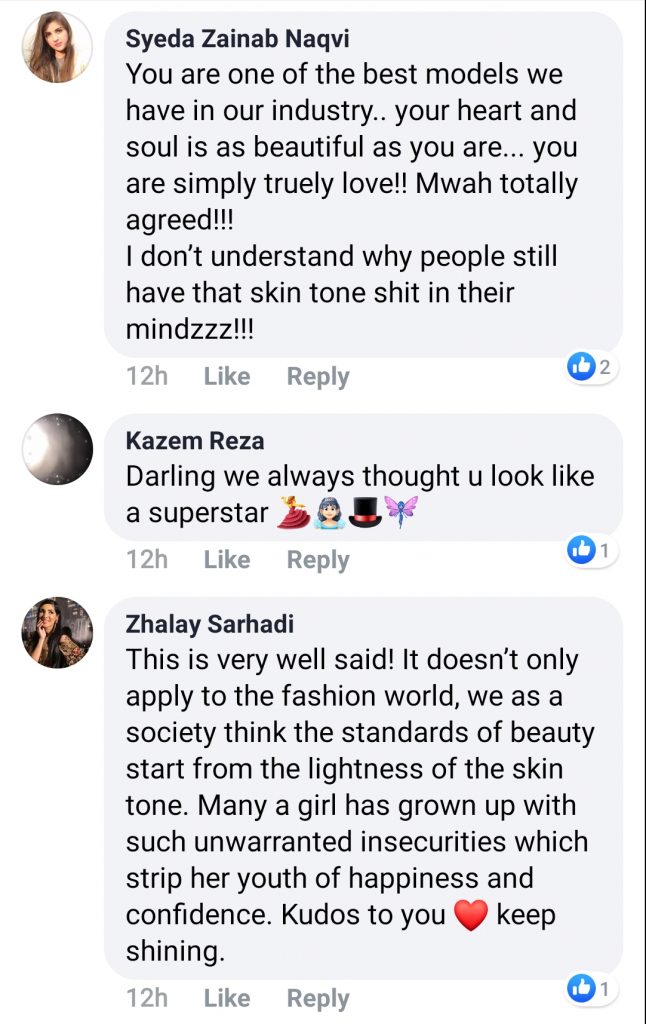 People were all praises for the shoot: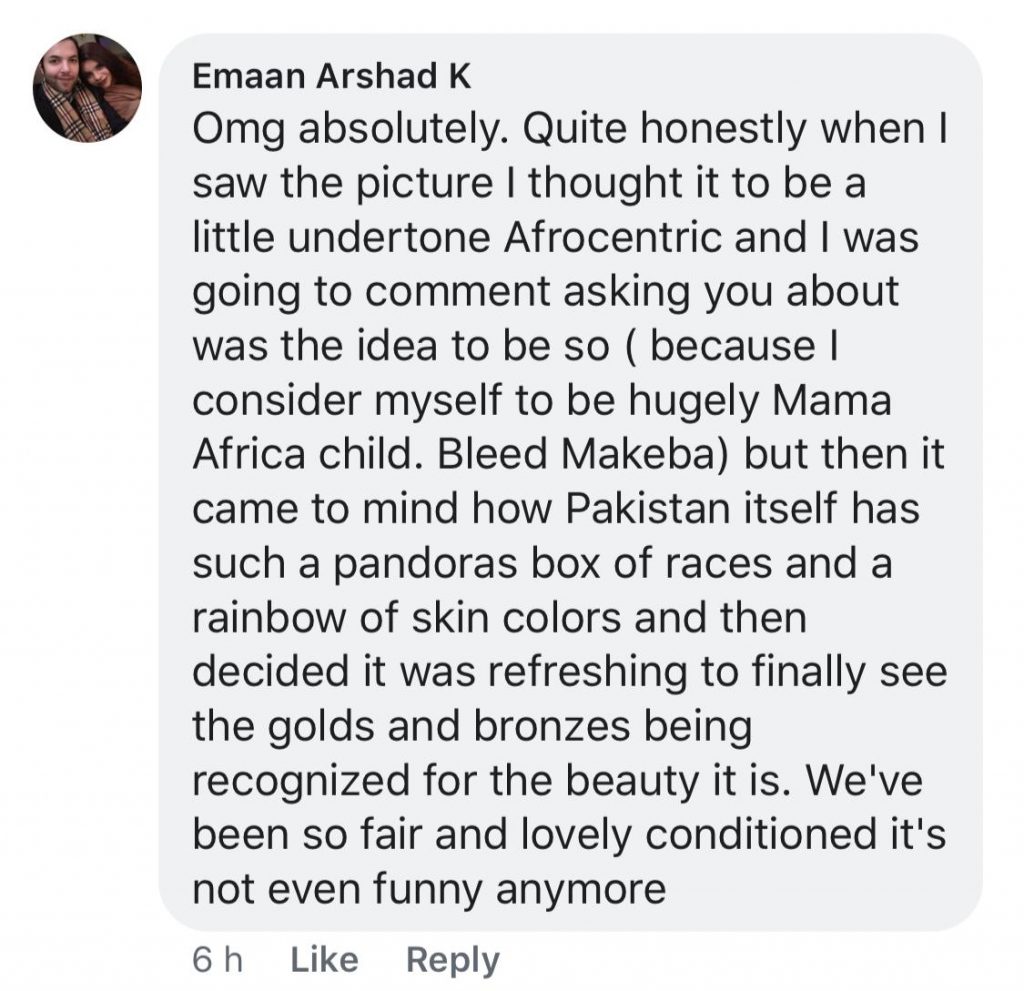 Some thought people had lost the plot:

People were lauding Zara and Tabesh :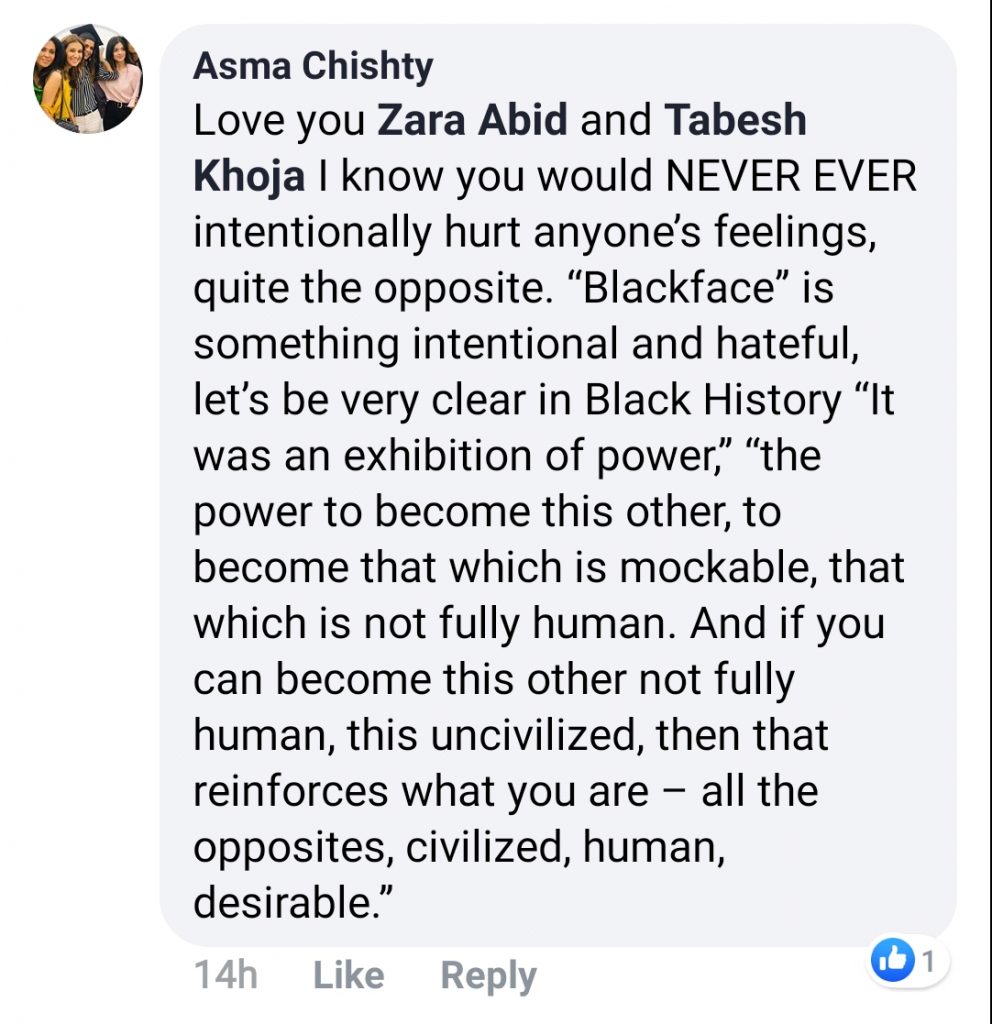 People were not buying the cultural debate that was going on: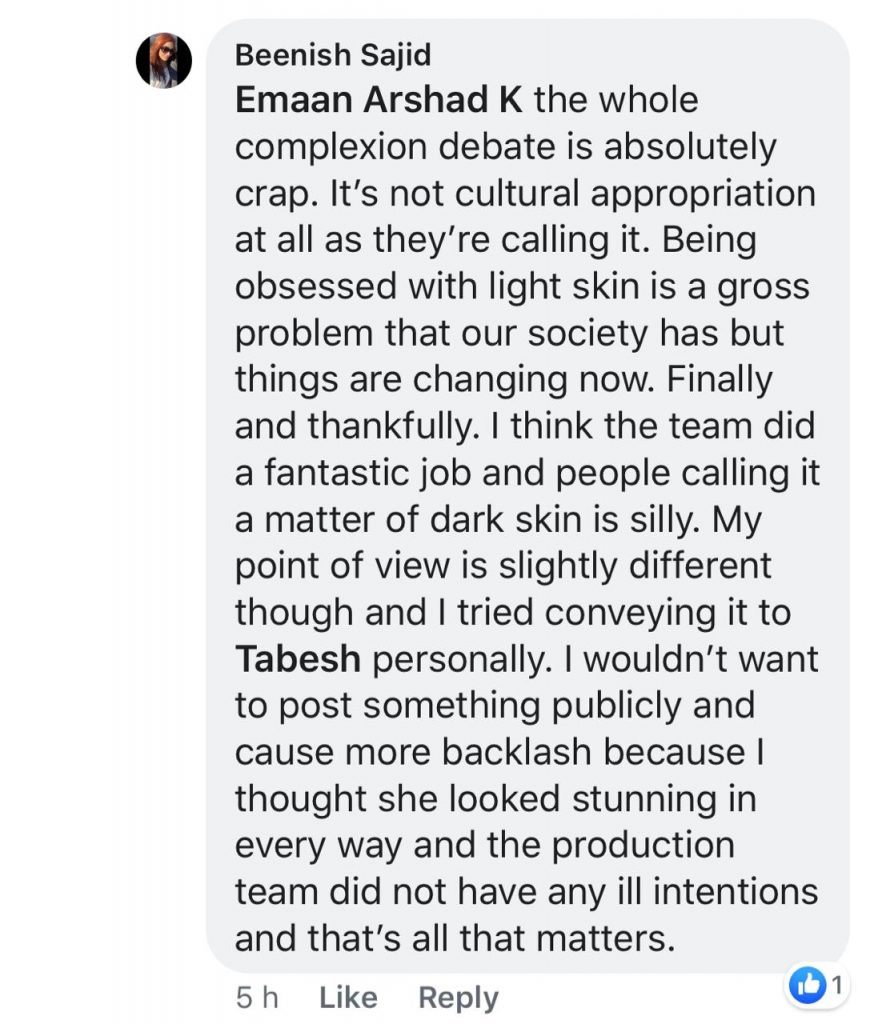 People said that Pakistani girls come in all shades: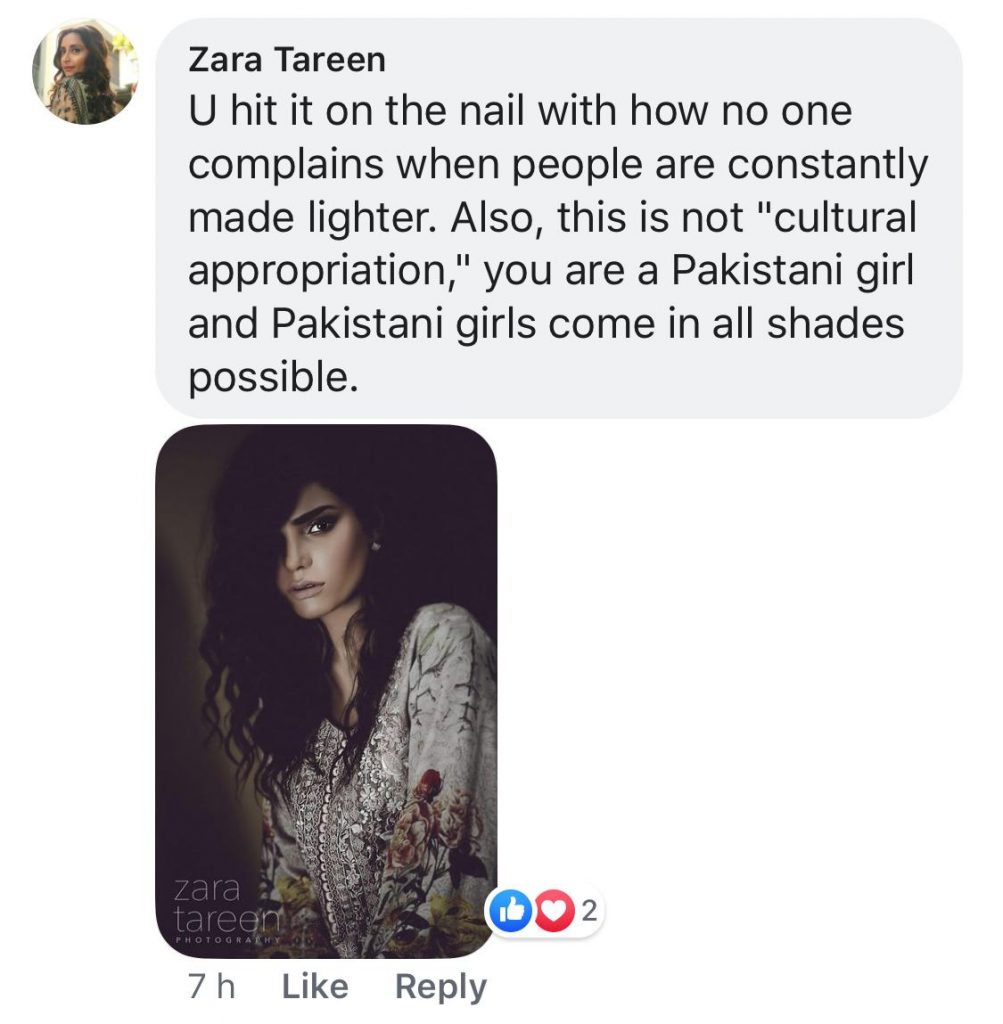 There was love and support pouring in: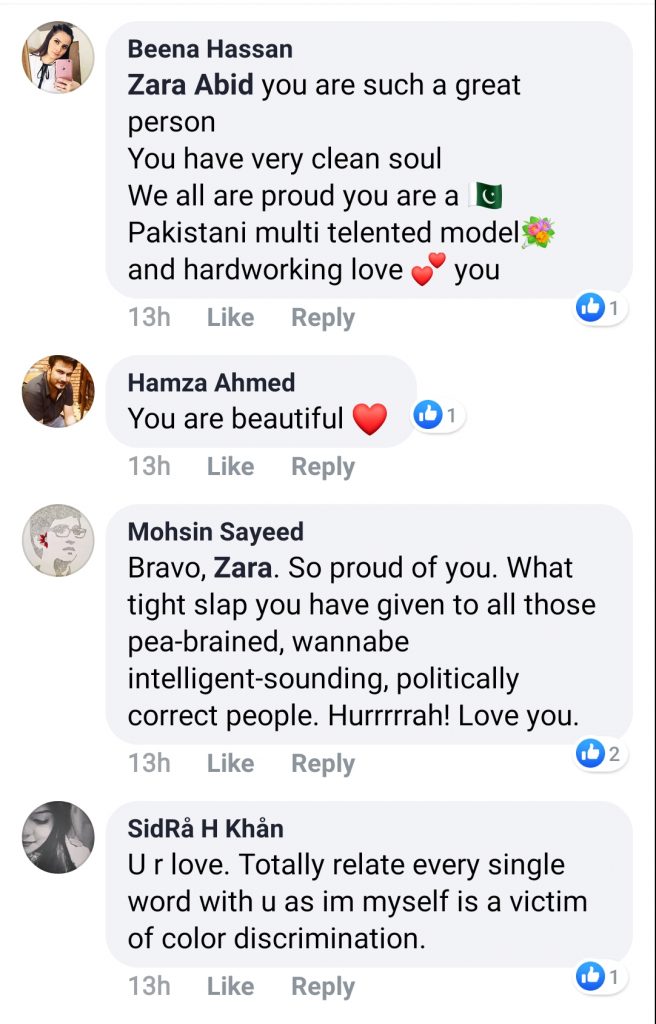 People had genius puns!

True that!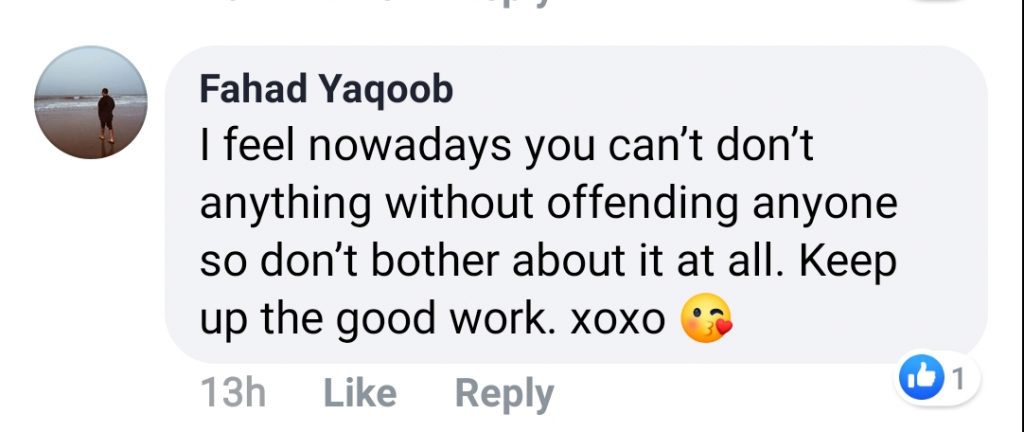 What do you think about this fiasco? Let us know in the comments below!