The COVID-19 pandemic has effectively destroyed the global economy with losses of more than an approximate $8.8 trillion being recorded, and developing nations such as Pakistan have faced a staggering brunt of it all. Every known industry in the nation has been affected by the downturn, and when it comes to the light at the end of the tunnel, there really isn't one at the moment.
Narrating a similar story today is also the beauty services industry of Pakistan, which represented the booming salon market in the country but now stands with an uncertain future.
Months-long closures, capacity diminution, unemployment, and a disbelief in the situation have painted a dire picture of the services industry at the moment, and for many iconic salon-owners, it seems to have hit harder than expected.
What is the situation like now, as we enter another new month of the pandemic and its subsequent lockdown? Diva asks the players with the highest stakes…
Depilex Group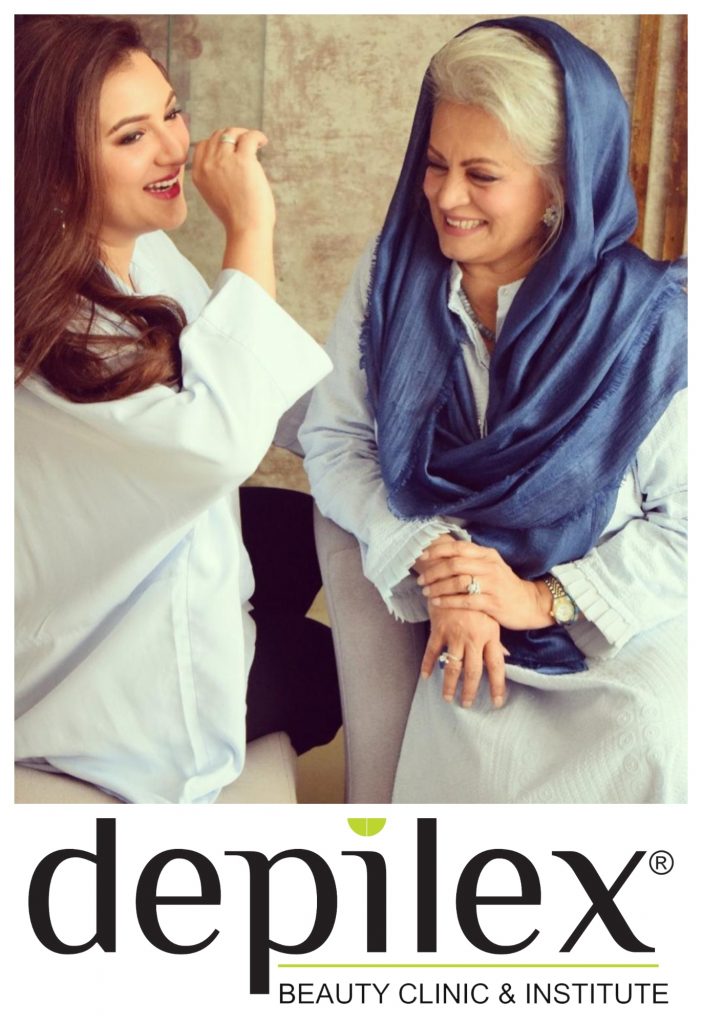 The Depilex group has been an iconic name in the industry for more than three decades, and it has seen powerful women such as Masarrat Misbah, Nighat Misbah, and now, Redah Misbah, move the name forward with increasing popularity. They too, now face the brunt of an uncertain and grim future.
"Rents haven't reduced and majority landlords do not cooperate ", Redah Misbah, the director of Depilex Group said. "Plus, government amnesty schemes are not applicable to us.  So, if salons are closed there wouldn't be any sales to pay tax on or electricity repayment schemes to give electricity bills in instalments – if businesses are shut what electricity will we be paying for?"
The diminution of capacity has also been an alarming issue, and the Depilex Group is now working at half of what it actually used to do.
"At 50% capacity we can't make rent, salaries and other expenses as we operate in commercial areas, pay commercial rates for overheads," she added. "It's unbelievable that with all the investment we've done in following stricter protocols that the govt allows small markets(with barely any sops being followed specifically in terms of distancing) rather than considering us."
Redah also spoke of the dark trajectory this is heading towards.
"We believe there is neither a clear directive from the govt nor a public strategy to equip business owners to make a plan to survive this. We receive a notice on a weekly basis for example just recently I learnt salons are told be closed till the 15th," Redah lambasted. "We are heading towards mass unemployment of women. Only the Depilex group employs close to 1500 women and we are planning to downsize after being let down by the government in terms of support."
Nabila's
Nabila's has carved a niche in the salon market like nobody else, and there's a constant innovation that one can cite to the stylist in the last few years. Her salon business has grown into many different tangents through N-Pro and N-Gents, and the lockdown has had a massive impact on those as well.
"The salon business is really suffering as it can be a vector for the Coronavirus," Nabila said. "Due to the nature of its business, stylists are required to be in close proximity to the client, increasing the risk of cross-contamination. To counter that the SOPs we have to put in place at NABILA salons are of very high standards. Stringent cleaning with medical-grade disinfectants, sterilising of tools and equipment, PPE protection gear for stylists,40% occupancy etc, are just to name the least."
The stringent following of these SOPs does has a downside, however, as it has caused major shrinkage of income.
"At least 15% more money would be spent on implementation of the sops while the income would be dropped to less than 50% keeping in mind the mandatory empty chairs," Nabila explained. "Something will need to change in a big way for all this to make sense."
Tariq Amin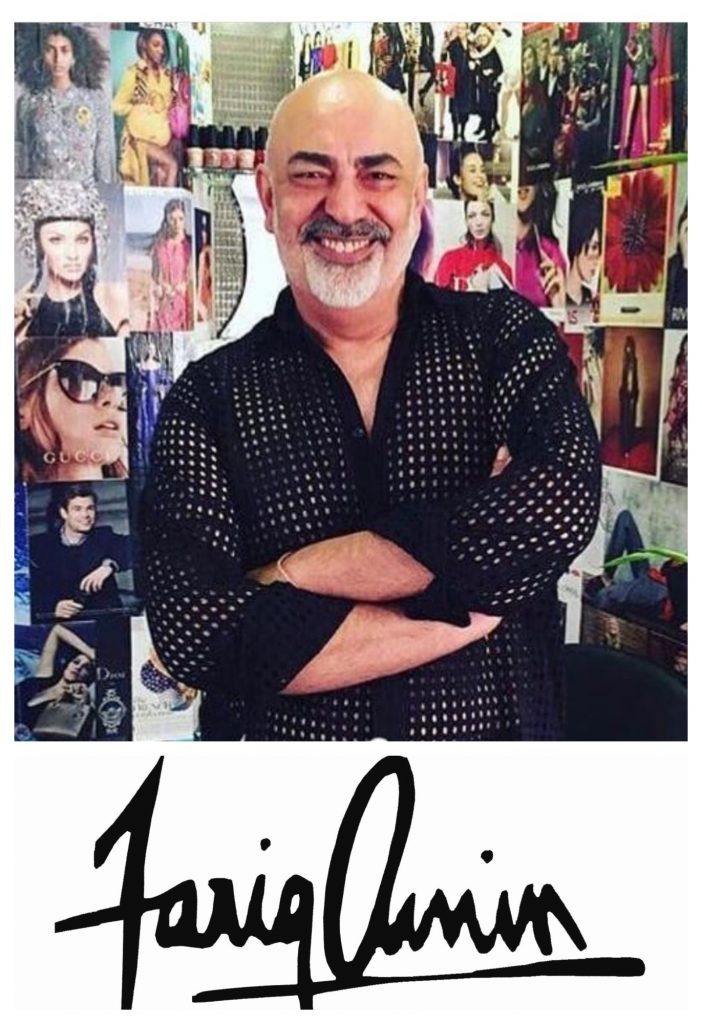 Marking more than three decades in the industry, Tariq Amin is an institution that many look up to as inspiration for his iconic salons in Islamabad, Lahore, and Karachi. He currently feels the situation is unparalleled to anything seen before.
"It feels like we're operating in three different countries at this point. Our Lahore and Islamabad salons are working on a different scale, and the Karachi one is still closed," Tariq told Diva. "We're following strict SOPs that have been set, and the clientele has been cut down to 50% of our capacity. However, we just hope that we're able to open all our salons on that capacity because we need to think of our staff and their wages."
The renowned stylist also spoke about the dangers of risking staff's lives.
"We do not want to risk their lives and send them to people's homes, and that is why we want our salons operating normally as per the new guidelines," he said. "These are testing times, and we are all riding the storm in the hope for a better situation soon."
Ather Shahzad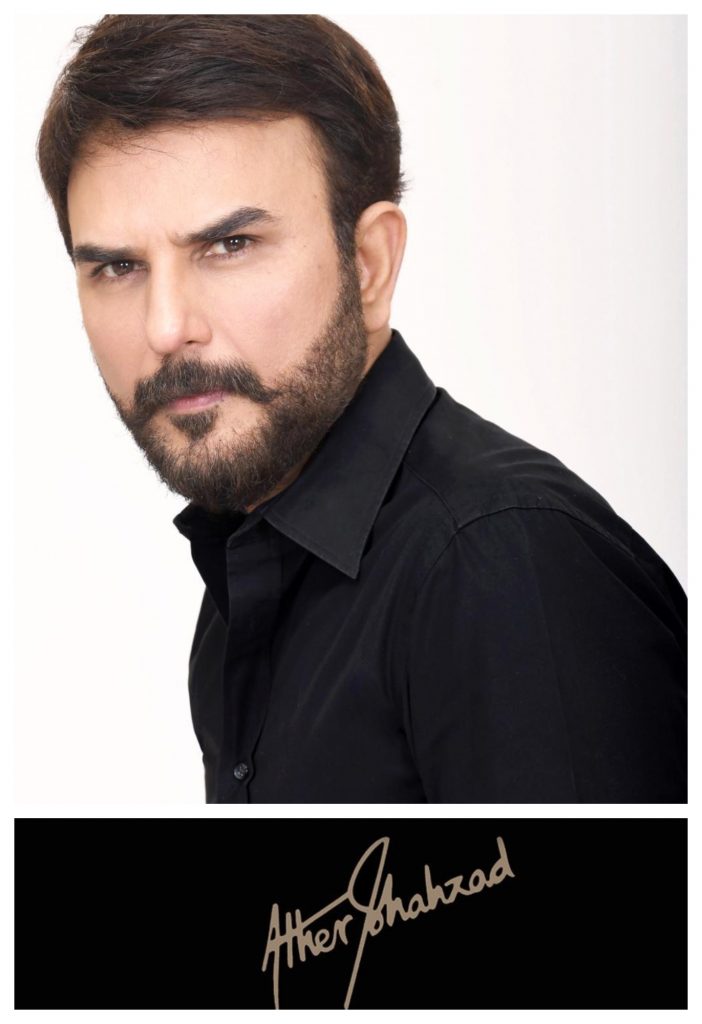 The dynamic duo of Ather Shahzad has been the go-to names for the creme de la creme brides of Lahore, and their salon has continued to be one of the most popular. However, the current situation has also affected their daily appointments.
"We have opened the salon strictly by appointment only, and we make sure that there is only one client per room. Due to this, we're not able to accommodate as many clientele as we used to, but we have to follow strict SOPs," Shahzad Raza revealed.  "Additionally, this is bridal season and although weddings have gone small-scale, there is still clientele that wants to come to us. But we cannot accommodate them as per usual."
The duo does believe though, that one has to continue amidst it all.
"We all have to understand the situation and deal with it," he said. "It will take time for things to go back to normal, and we need to continue to follow SOPs."
Shamain Salon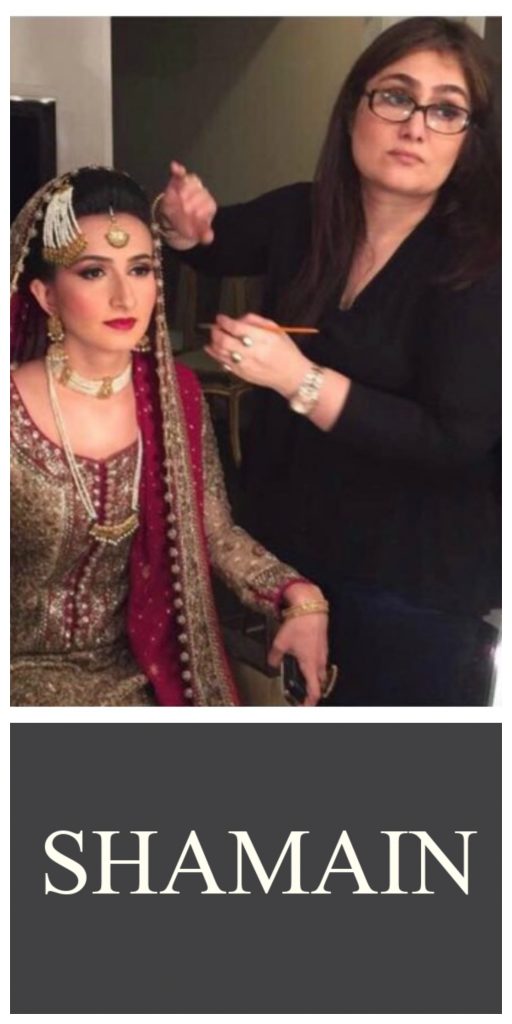 A Karachi powerhouse for bridal makeup, Shamain has made her name in the industry with her impeccable skills. However, the current onslaught of the lockdown has massively affected the bridal boom. She, too, feels the pinch but remains hopeful.
"We are following all government regulations to avoid the spread of the virus, hence we are working with great caution," Shamain explained. " For example, no staff member is using public transportation, they change their clothing upon arrival and wear PPE suits."
Shamain has also managed to limit the capacity and currently, a small number of clients are allowed per floor.
"We only allow 2 clients per floor at a time, currently," she said. "We do not provide any services that would require the removal of the mask. We consider our staff and clients as our family and their safety is our biggest priority."
The beauty expert believes at this point it is all about survival and helping each other as well.
"I have a responsibility towards my staff, I need to make sure everyone is paid and is sorted," she explained. "It's all about survival in 2020, and we're working towards that. We are grateful in this situation as well, and we hope things will get better soon."
Have anything to add to the story? Tell us in the comment section below.