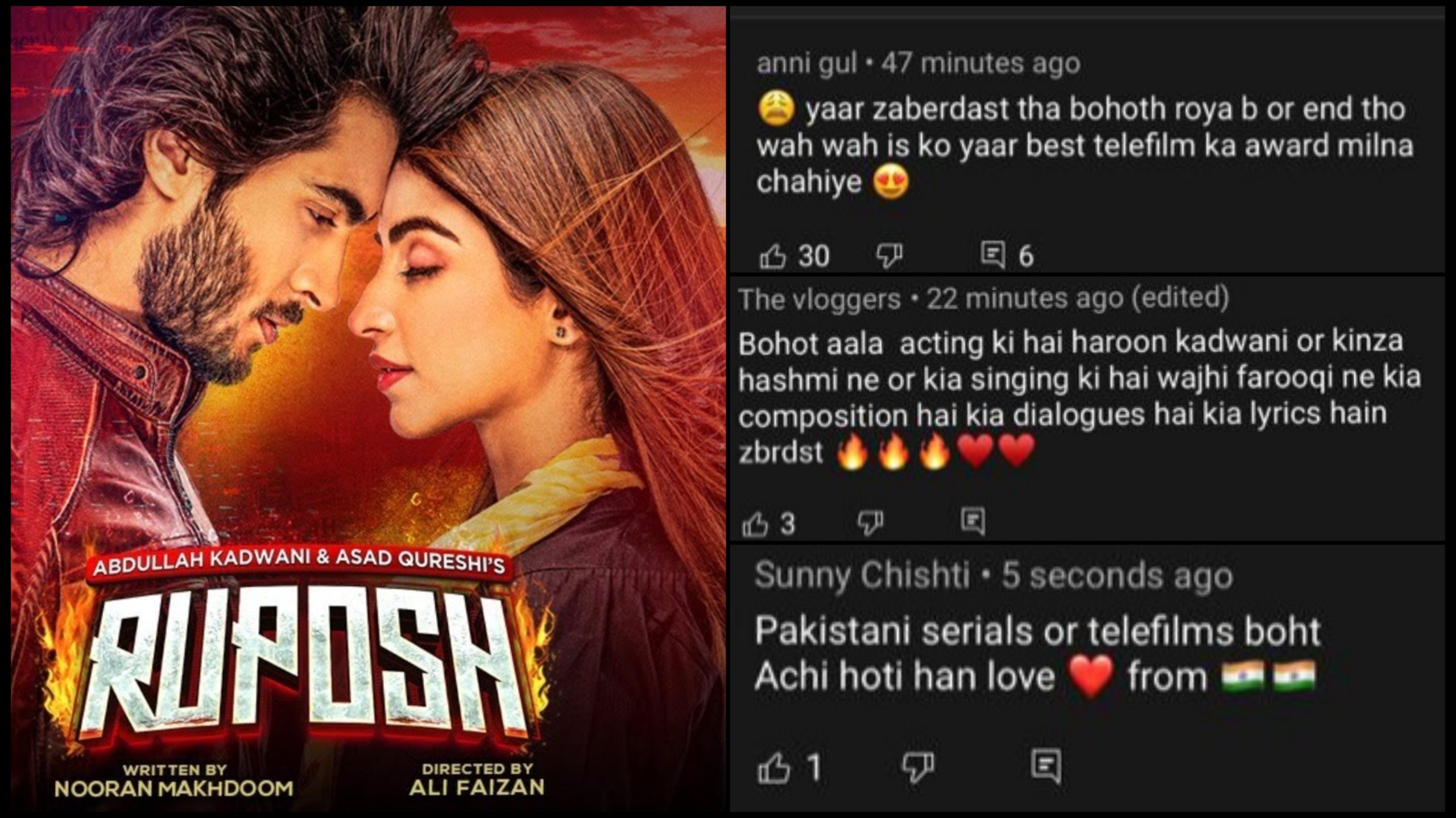 Ever since GEO dropped the first teaser for Ruposh, TV buffs have been eagerly waiting for the telefilm to release. And with the telefilm out now, the audience just can't stop raving about it. The drama also went on to become one of the most trending dramas on Google search: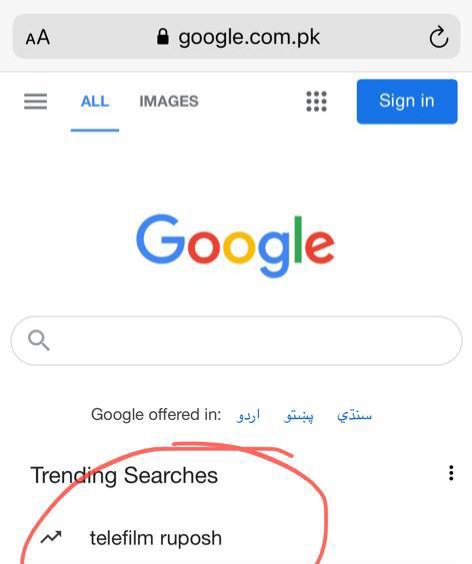 There's nothing but praise for Kinza Hashmi and especially Haroon Kadwani who has gathered a huge chunk of fans within a short span of time with his impressive acting skills. Here's what people have to say:
People were calling Haroon Kadwani the future of the drama industry:


There was a lot of appreciation for Haroon:
This is Haroon Kadwani appreciation tweet. What an actor. Ruposh was thriller from promos (didn't like story like that) but the way haroon executed it omg. Expressions, dialogues, body language, his eyes and that song ufff. #Ruposh

— Noorii (@noorabbas181) January 7, 2022
But it was so worth the wait!

People were moved by Kinza and Haroon's acting: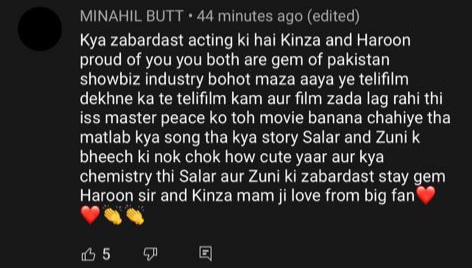 Fans loved the telefilm so much that they wanted it to be shown in cinemas: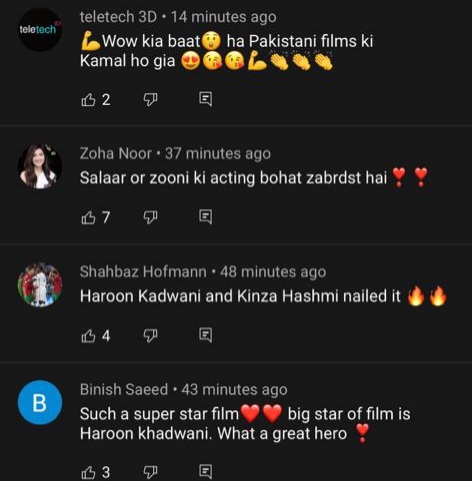 People were thoroughly impressed with the acting skills of the duo: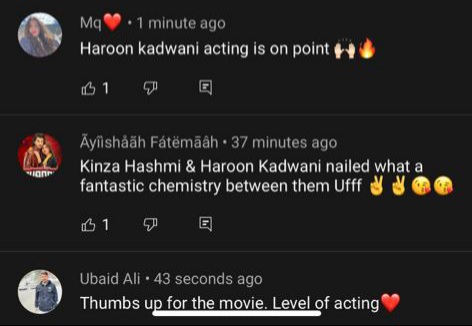 The telefilm had people crying:

Praise was pouring in left and right!



Now that is dedication:

People loved the couple!

Absolutely!

Fans were stunned!

People were comparing his acting to Feroze Khan's: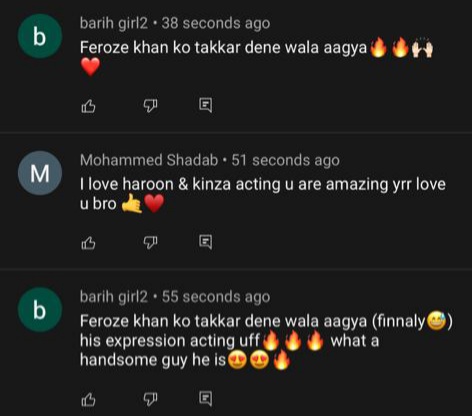 People were in love!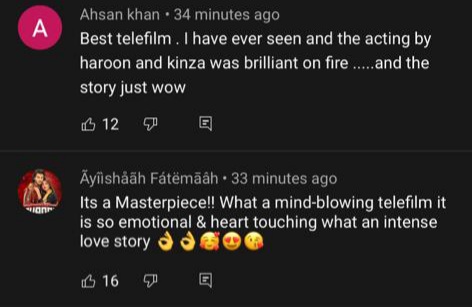 The telefilm even gathered fans from India:

People were calling it better than the actual movies:
People were mind-blown: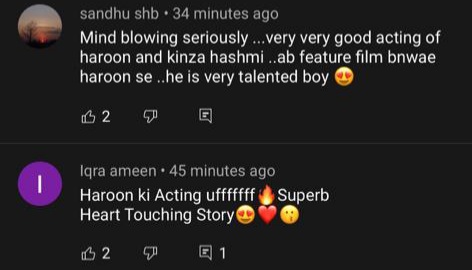 Have you seen the telefilm yet? Let us know in the comments below