The Shaheed Zulfikar Ali Bhutto Institute of Science and Technology (SZABIST) is all set to discuss the landscape of the media industry this year with  ZAB Media Festival 2020 and invites everyone to join and explore the future of the socio-cultural landscape, with a power-packed roster that promises engaging discussions.
Arranged by the third and final year students from the Department of Media Sciences, it promises an exciting line-up of events, under their faculty's watchful eye and guidance, at it takes place from the 24th to the 29th of February.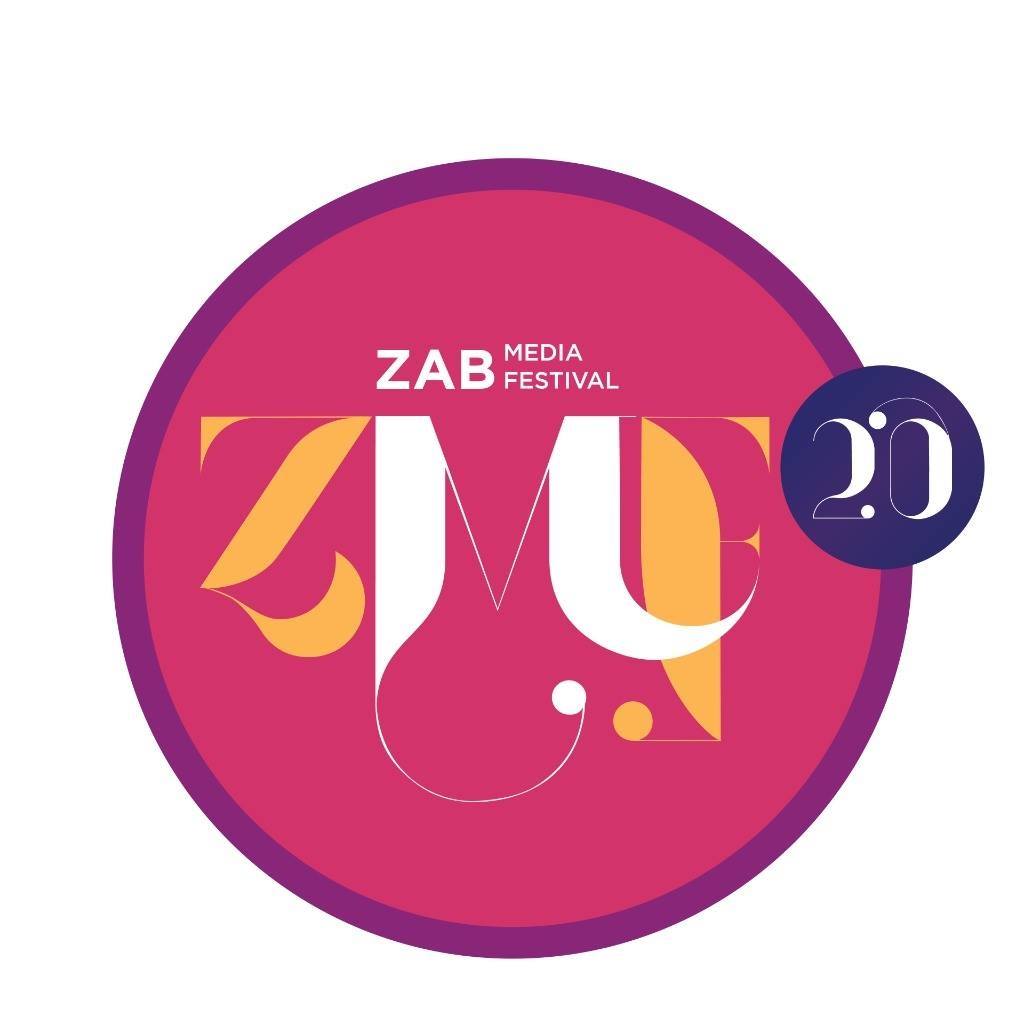 The event will also celebrate the 15th annual celebration of the department at SZABIST, while also commemorating 25 years of the institute itself. The 5-day event, with an agenda consisting of media-centric dialogues and creative expression, will be focusing on a variety of things each day. 
Here's what to expect…
Day One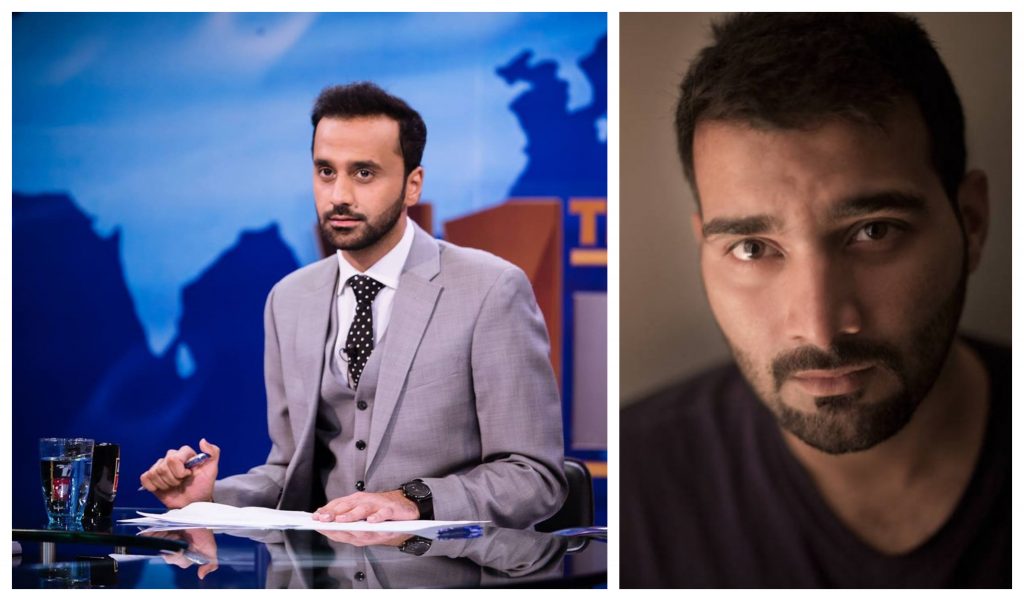 The opening night, on 24th February, will begin with speeches from the President, Madam Shahnaz Wazir Ali, the Vice President, Dr Altaf Mukati and the Head of the Department, Mr Taimur Suri. Gracing the festival as the keynote speaker will be celebrated news presenter, Waseem Badami. This will be followed by a screening of the Emmy-Award winning film, Armed With Faith by filmmaker and documentarian, Asad Faruqi.
Day Two

The second day follows on 25th February, dedicated to film & television with numerous panel discussions amongst media professionals. The day begins with the 'Man With A Movie Camera' panel, that includes names of the film and entertainment industry like Mohsin Allah Ditta, Eruj Hadi, Waqi Khan, Moiz Qazi and Mohsin Kamal, with Omair Alavi moderating the panel.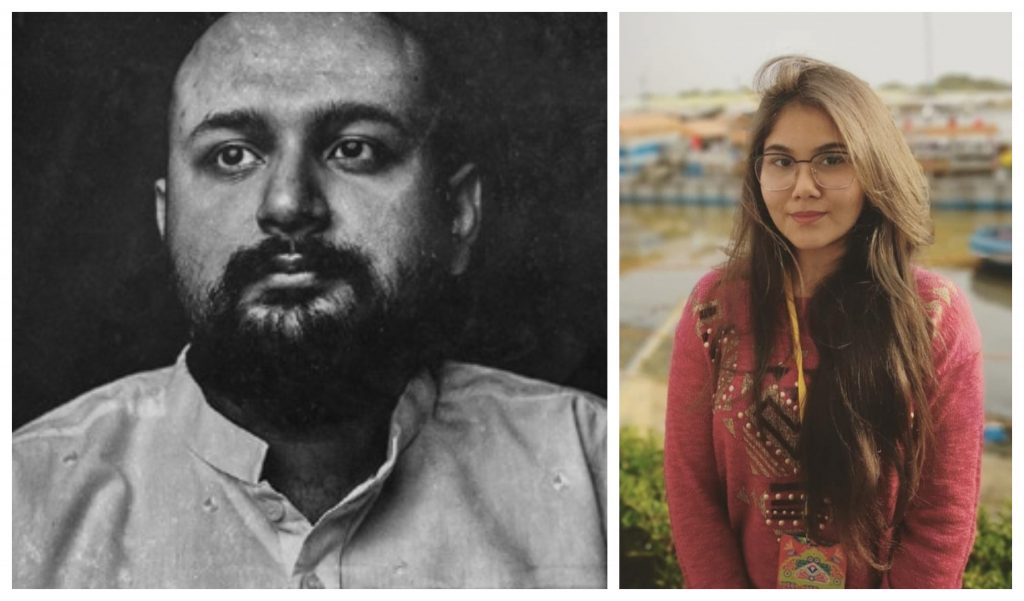 Right after the panel, there will be a screening of Fahad Naveed's brilliantly crafted film, 'Puff Puff Pak', which will include a brief Q/A session, moderated by Sajeer Shaikh. 
Following this, an iconic panel titled  'Act In Actress' will take place, consisting of female celebrities like Marina Khan, Ayesha Omar, Amar Khan, Sonya Hussyn and Mansha Pasha, while the panel will be moderated by Fifi Haroon. This iconic line-up will be dissecting the eras that have passed and will look forward to the era that is to be welcomed with open arms and minds. 
Day Three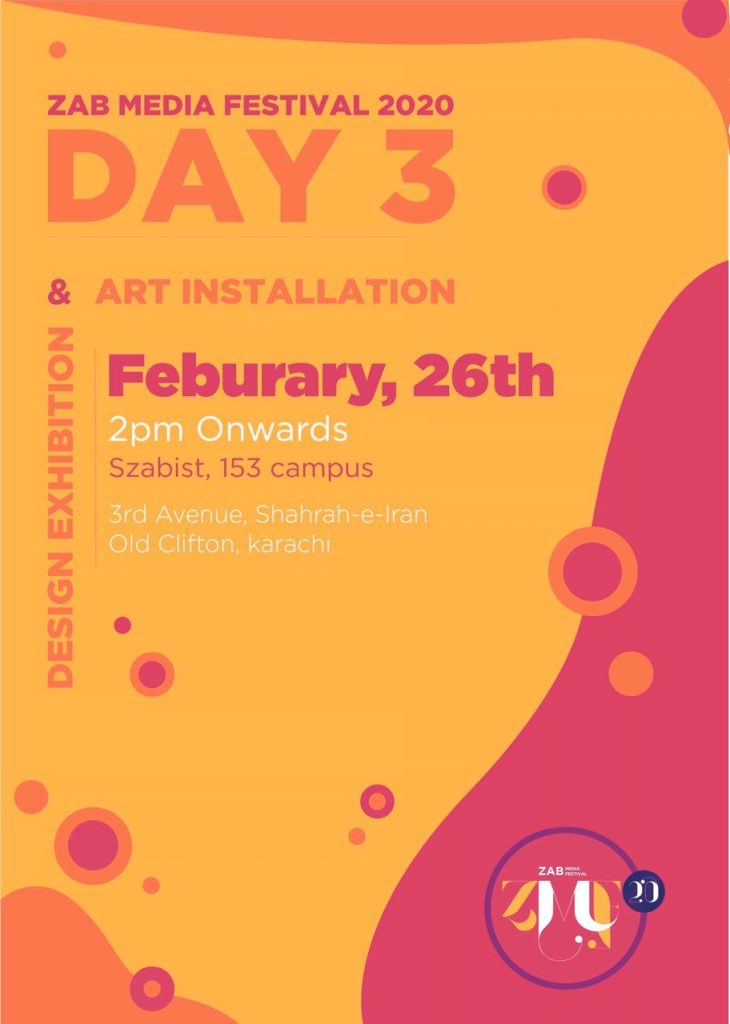 The third day on 26th February will be a glimpse into the world of advertising and design. The photography and design exhibitions will begin at 2 PM, where visitors and onlookers will be able to see how well participants and students narrowed down their creative processes while adhering to the themes provided.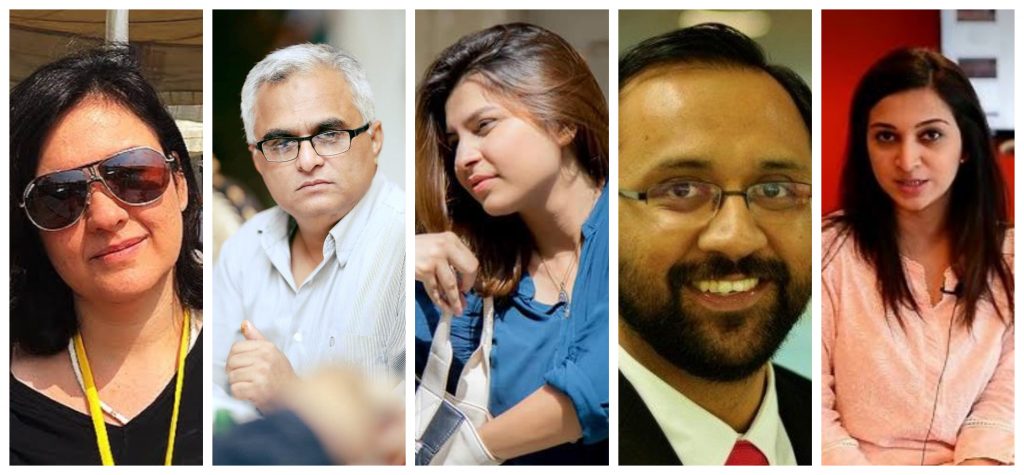 Afterwards, a panel titled  'Welcome to Advertising, Now Get Lost!', that ventures forth to explain the nuances of the world of advertising will take place. Joining this panel, Nida Siddiqui, Adil Hussain, Naveed Arshad, Tasneem Lakhani and moderator Farhat Kapadia, will explore the digital and conventional world of advertising.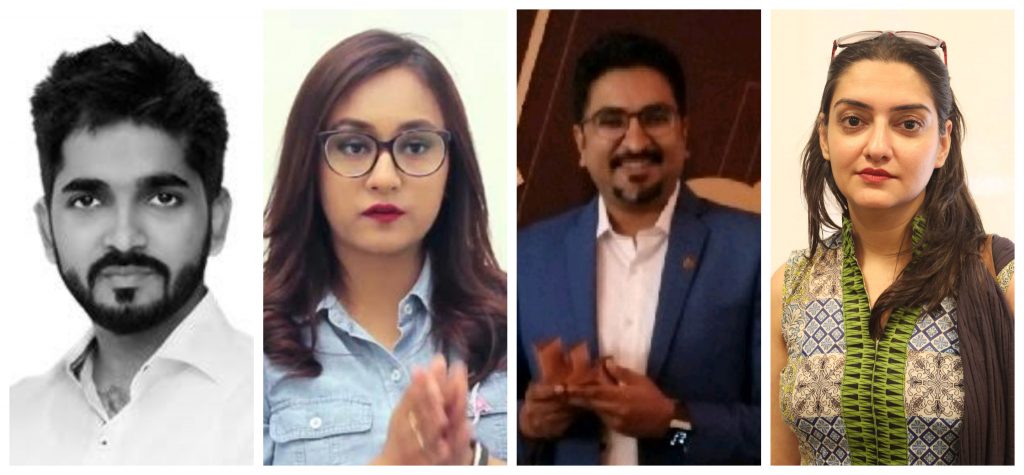 Following this, a design seminar will start, observing how advertising is incomplete without those who make strategies and ideas come to life with design. It will feature panellists like Osama Sarwar, Farzana Abdullah and Jibran Tahir, moderated by the Department of Media Sciences at SZABIST's program manager, Mehwish Zara Zaidi, all of whom will demonstrate where design and advertising meet. 

As the day moves on, it will explore influencers, for they're ruling the digital sphere, as of late. Expect tons of opinions as influencers such as Riffat Rashid, Muhammad Moiz, Bushra Joyo, and Shehzad Ghias take centre stage, with Akbar Chaudhry moderating the 'The Digital Brigade: Influencing the Influencer' panel. 
Day Four

The fourth day on 27th February is all about journalism and PR. The "Vanity Fair: Fashion, Journalism and the World in Between" panel is where some of the biggest names in the industry will amalgamate, dissecting how fashion and lifestyle journalism go hand in hand and neither can survive without the other. This panel invites names like Mohsin Sayeed, Wardha Saleem, Tabesh Khoja, Mushk Kaleem, and Tehmina Khaled, with Nubain Ali moderating the panel.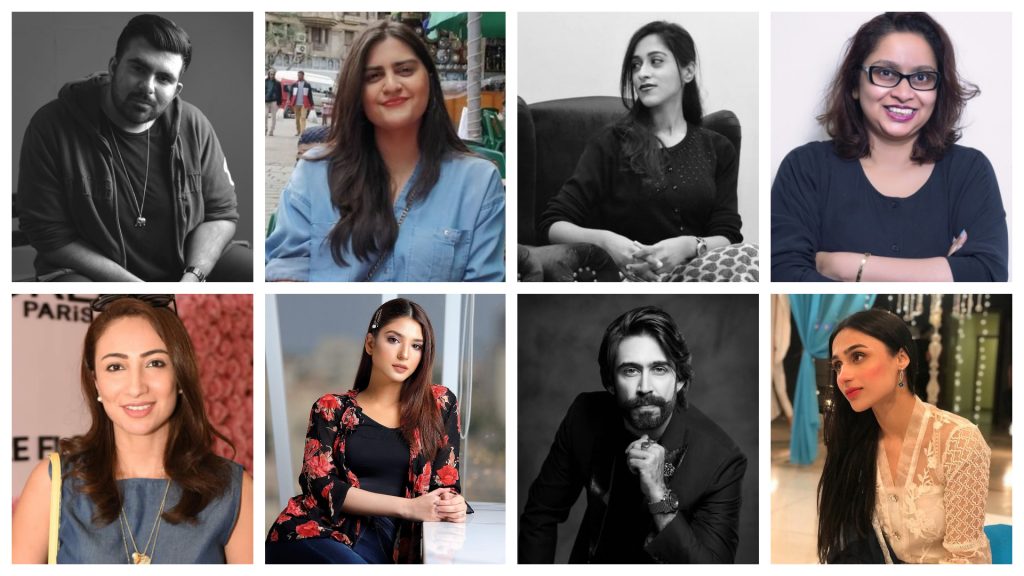 Following this, the 'The Rumour Mill: Celebrity Writings and Its Pitfalls' panel will take place. This panel invites entertainment journalists from around the country, such as The Express Tribune's Asfa Sultan, Cutacut's Manal Faheem Khan, PR maven Samra Muslim, alongside actors Ali Rehman Khan, Ramsha Khan, Mashal Khan, and Anoushey Ashraf. The panel will be moderated by Diva Magazine's Shahjehan Saleem.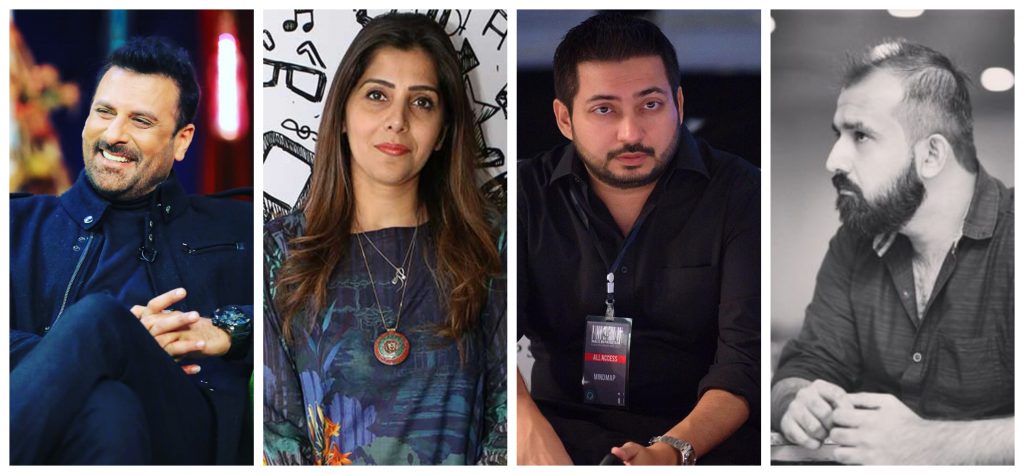 Right after, the panel titled 'The Other Side of Silence: Media and Censorship' panel will begin. As it becomes increasingly difficult to create art with concrete freedom of expression, this panel invites actor-turned-director Shamoon Abbasi, alongside Asma Nabeel, Rahul Aijaz and moderator Faisal Kapadia, to discuss where  censorship is leading society and media.
Day Five

The fifth day, on 28th February, will begin at with 'Genres of Tomorrow'. The panel will feature a mix of musicians, such as Anas Lutfi from Tamasha, up-and-coming singer Taha Hussain, Nasir Zaka from Auj, Ahmed Zawar from E-Sharp, alongside music journalist Madeeha Syed, and moderator Dino Ali. The aim will be to dissect the future of music, while also reflecting on the past. 

The 'Music, Performance and Pakistan' panel follows. There's a wide-range of talent that lies in the country when it comes to music, dance, and performance, and this panel aims to explore exactly that through the discourse brought forward by names like Tina Sani, Sheema Kirmani and Junaid Khan, moderated by SZABIST's Head of the Media Department, Mr Taimur Suri.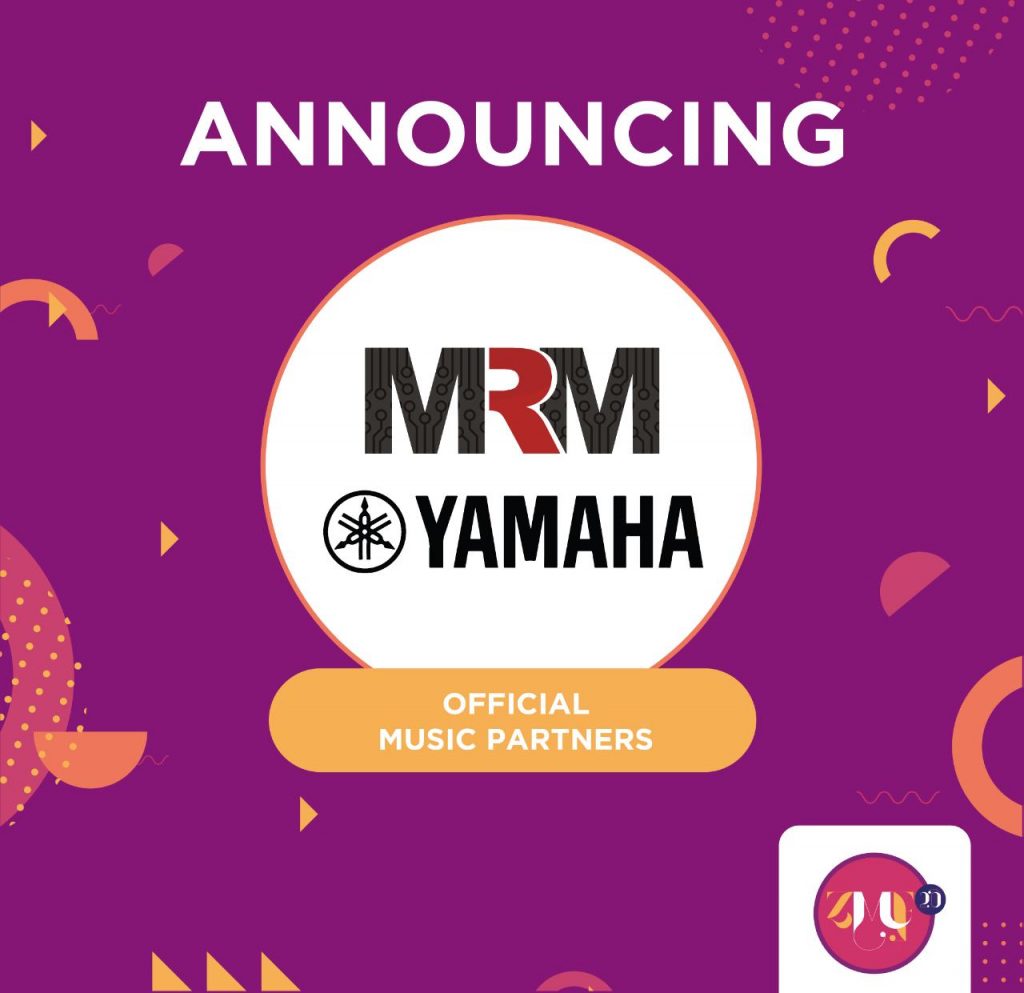 Right after this, there will be a brief musical session by Yamaha, after which ZMF will open the floor to a new wave of therapy that promises to relieve the audiences through a participatory circle of rhythmic drum music. This drum therapy session will take place next, after which the open mic night will begin, where students can step up and showcase their talent. 
More information about the event can be seen here or on the official website.