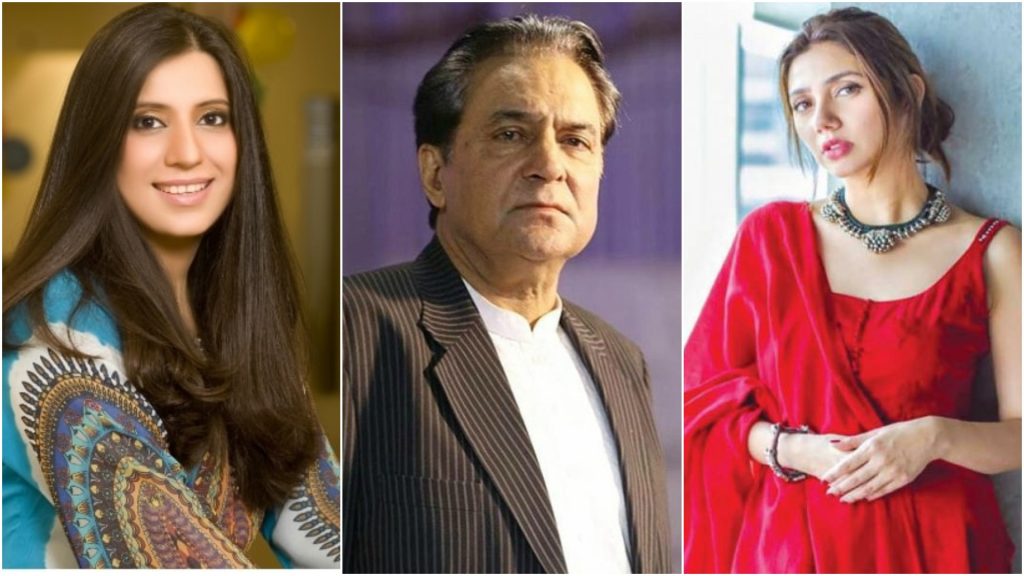 Veteran actor Firdous Jamal has been under a lot of heat ever since he spoke out about Mahira Khan on Faysal Qureshi's talk show. The veteran actor found most of the industry standing against him after his clip went viral.
Renowned producer Momina Duraid of MD Productions which has produced and created several series including #Hamsafar #ZindagiGulzarHai #ShehrEZaat #MannMayal #Udari #SunoChanda #RanjhaRanjhaKardi et al also came out to support Mahira Khan and removed Firdous Jamal from all MD productions:
And while a few were supporting this move by the Producer of #Superstar movie Momina, many were livid, and the hashtags #SupportFirdousJamal and #MominaDuraid were top trends on Twitter: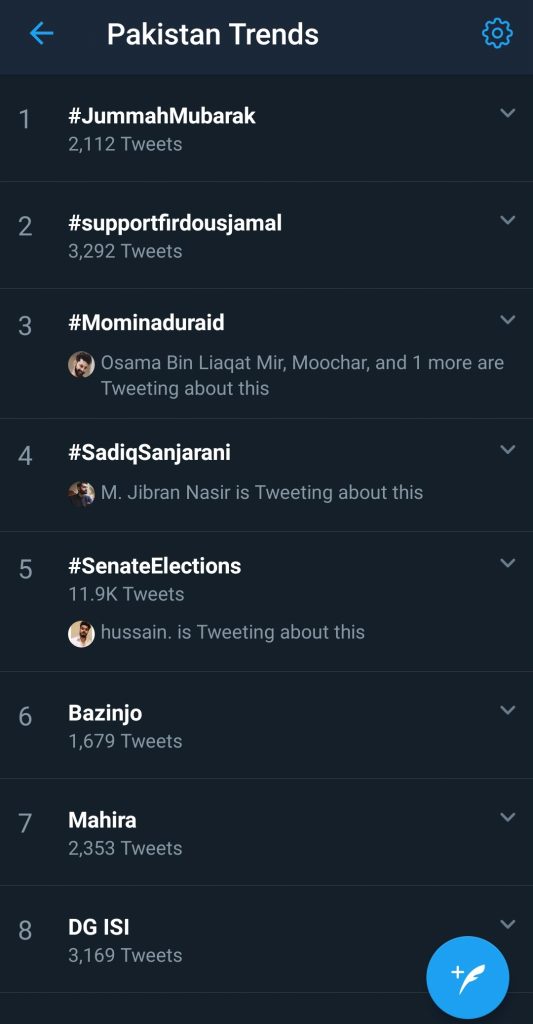 Feroze Khan too rushed out in Firdous Jamal'a support:
my question is this what freedom of speech gets you ?! Getting someone's bread and butter cancelled ?? If it does … then I want every single bastard out there bashing any human being on the internet get cancelled the same way !! Coz you can't ! 🙂
Enough is enough ! pic.twitter.com/kUz6GA7xpU

— Feroze Khan (@ferozekhaan) August 1, 2019
As Feroze shared his opinion, a lot of people agreed with him and came out to support Firdous Jamal:
I absolutely agree with you @ferozekhaan . Yes he was harsh with his words but then where is freedom of speech ? Banning a legend from #HumTv dramas is so wrong and unacceptable. Then other actors also should be called out,who talk bad abt others. #FirdousJamal #Mominaduraid https://t.co/HtftV3A1SN

— 🅹🅴🅵🅵🆈 ✨Be ur own RoleModel💁🏻‍♀️ (@AlizaJF12) August 1, 2019
People were furious:
People should boycott Hum Tv Production Fardus sab is a legend, Where is freedom of expression????
Is Mahira Khan some kind of divine Cow?????
Very disappointed

— Moh Raheel Usman (@raheel_u) August 1, 2019
People were lauding Feroze Khan for calling Momina Duraid out:
This woman believes she owns the tv industry. Glad to see that someone has a spine on calling her out. Let's see those "stars" who jumped the bandwagon to defend Mahira, if they come to support #FirdousJamal now.

— Huma 🇵🇰 (@mysteriouslywow) August 1, 2019
Feroze Khan then moved on to say how everyone thinks of themselves as a God:
Sab k sab khuda banay bethay hain yahan !

— Feroze Khan (@ferozekhaan) August 1, 2019
Fashion and lifestyle journalist, Maliha Rehman, also took to her Instagram to share her thoughts on the cancel culture:
Writer Sadiq Saleem also shared how he felt about the whole fiasco:
Firdous Jamal's son, Hamza Firdous, made a video asking for people to support his dad:
And he was overwhelmed with the support that he was receiving for his father:
I thank you all ! This is not just a support for #firdousjamal , it is bigger it's a symbol against "mafia" and so called "lobby system" which are actually the real culprits and should be banned not our #Legends.
Thank you Pakistani's ! I love you all ❤️ #supportfirdousjamal pic.twitter.com/APxaJ3JWNY

— Hamza Firdous (@hamza_firdous) August 1, 2019
The legendary Mishi Khan too came out in support of Firdous Jamal:
#supportfirdousjamal @hamza_firdous pic.twitter.com/k6X18HX7Nk

— Sundas Inayat (@InayatSundas) August 1, 2019
Actress Iffat Umar too shared her thoughts on how the channels themselves should be banned for exploiting the actors and actresses Arjumand Rahim and Angeline Malik agreed: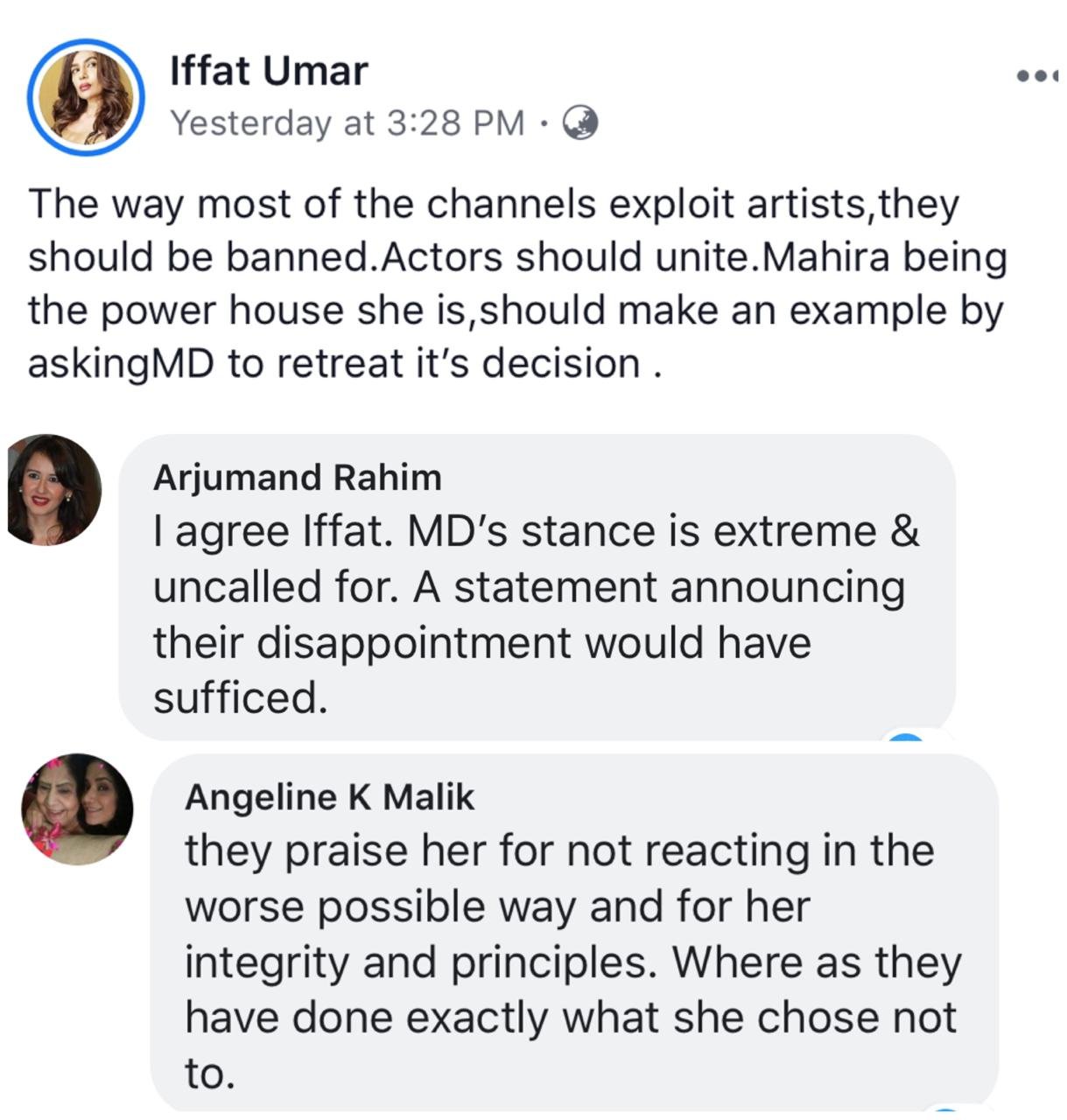 Faysal Quraishi too stood with Firdous Jamal saying that everyone makes mistakes:
Khud insan sey buhat ghalitiyan hoti hain woh apny aap ko maaf kar k aagy barthta hey …ayesa dosroon k mamly mey kion nahi hota #forgiveandmoveon

— Faysal Quraishi (@faysalquraishi) August 2, 2019
People in general came out to support Firdous Jamal, agreeing that his choice of words may be wrong but depriving him of his bread and butter can never be justified:
man has given his life to this industry and has done so much to entertain us Pakistanis for so many years. And now people like Momina Duraid who will disrespect n degrade him by saying "we r ashamed of him in our fraternity" 💔#supportfirdousjamal pic.twitter.com/ZD3grT9miy

— Sadi_ (@sadia_khann2) August 1, 2019
People thought Momina was choosing favorites:
If Mahira is Momina's favourite,doesn't mean everyone is bound to like her.Firdous Jamal is absolutely correct that she is not a good actress.#supportfirdousjamal

— sumaira gulraiz (@mainachodary4) August 1, 2019
People were lashing out at Momina Duraid:
Momina Duraid Sahiba of Hum TV network, you should be ashamed of insulting a senior actor like Firdous Jamal sahb. He is an institution of arts who can work with other media houses but you can never have another Firdous Jamal.#supportfirdousjamal #Mominaduraid

— Dr Ishrat Ashraf (@drishratashraf) August 1, 2019
Some thought she was trying to 'cash out' the celebs:
What the pathetic stand by #mominaduraid stop cashing people for ur benefit. #supportfirdousjamal

— Ayesha Saddiqa (@ASaddiqa17) August 1, 2019
And some had really good ideas on how to stop the silly controllers altogether:
Here's an idea. Don't host segments asking ppl's opinions on other ppl to begin with, especially if you're not prepared for what's going to come in return. Also, his opinion isn't affecting her business but your reaction is affecting his #supportfirdousjamal

— Muznah (@muznahakram) August 1, 2019
What do you think about MD productions removing Firdous Jamal from all their projects? Is it justified? Let us know in the comments below!