Wedding season is upon us once again, and that means it's the perfect time to learn how you can be an alluring summer bride with the right ensemble and look for the hazy summer night without putting too much pressure on yourself!
You've probably heard all types of tips from those around you, but we bet, no one can tell it better than the list of couturiers we asked to reveal what makes the perfect summer bride!
What trends or styles do you need to look out for this season according to these cutting-edge industry professionals? Read on to find out…
Umar Sayeed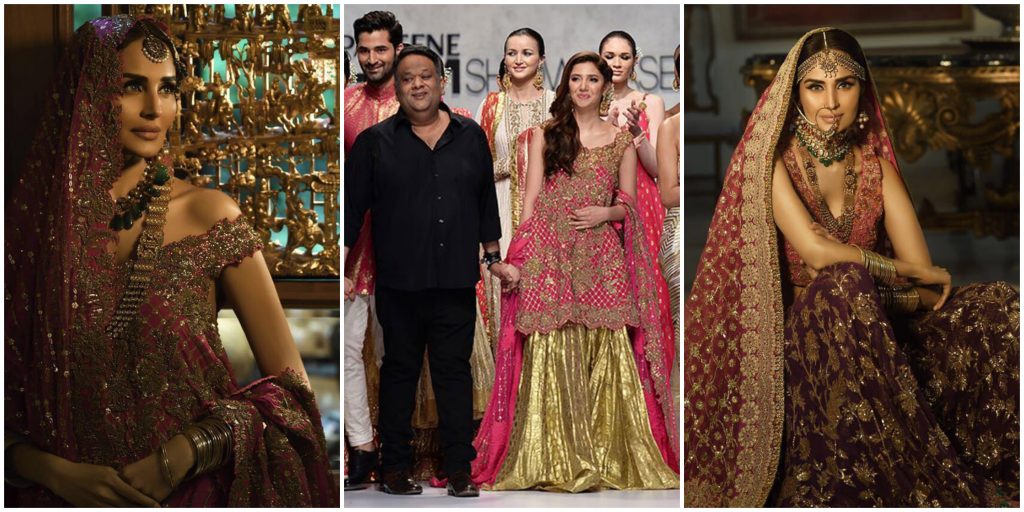 "First of all, less makeup!" said Umar. "It's too hot to handle a caked up bridal. Makeup should be natural and camouflage the flaws and enhance and beautify features. Secondly, the bridal outfit should be in monochromes or single tone on tone colours. The colours to look out for are blush pink, ivory, mint greens, moss greens, beiges and golds."
Rizwan Beyg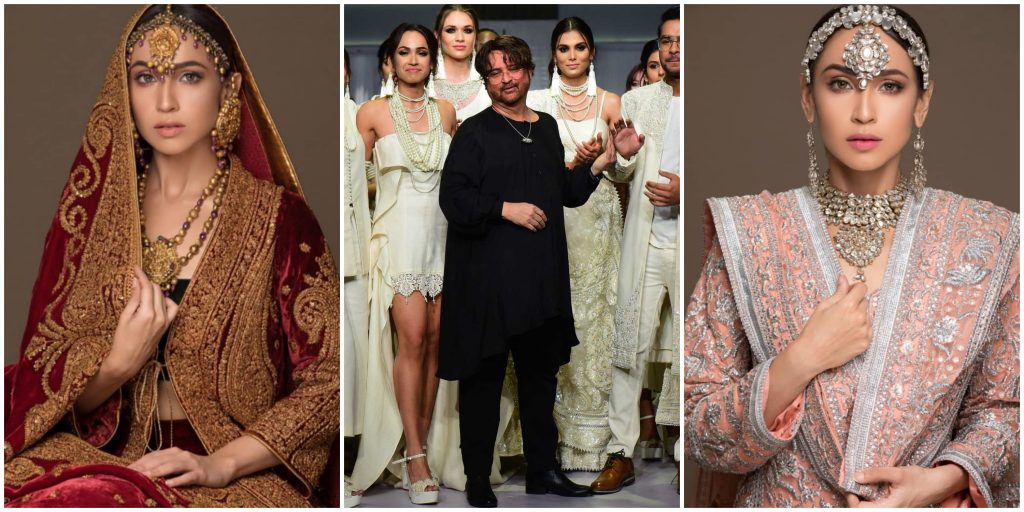 "As far as the bridal trends go, I don't believe in them," said Rizwan Beyg. "People generally say its the summer so wear pastels – I have never subscribed to that. I think it really comes down to the individual. If you're a dusky girl, red and gold would look beautiful. If I can say it in one line, I would say always pick something that looks really good on you, don't follow trends. For example, people say these days lilac is in, and what if your skin tone doesn't go with that? So, always pick something that suits you, because hopefully you get married only once!"
Sana Safinaz
"The summer Sana Safinaz bride resonates confidence," the couturiers said. "She doesn't need the heaviest Jora in town to be a head-turner. She is the modern bride of today. Aware that less is more and style wins hands down. You the bride, You are going to shine either which way. So, enjoy your big day and look back at it fondly rather remembering it as a day full of stress."
Shehla Chatoor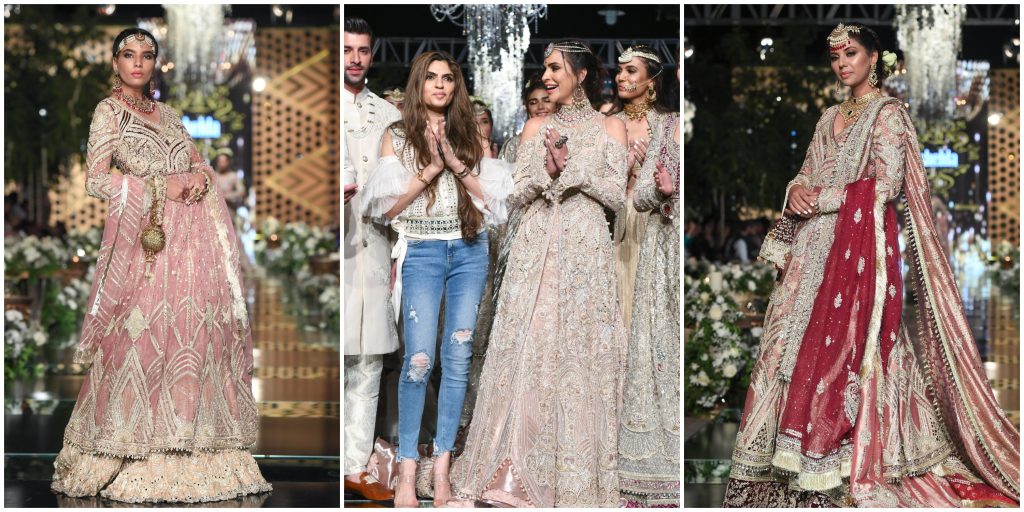 "While the winter festive season has more clearly defined perimeters for bridal couture such as deeper tones, velvets and ornamental embroidery- the summer bride has the ability to experiment with colour palette and silhouette," Shela explained. "In my eyes, the summer bride is definitely fearless, creative and distinct and these are exactly the traits her wardrobe should embody. I would recommend pastel tones- like buttery ivories, pistachios and blush hues whilst maintaining the richness of bridal couture through exquisite yet delicate embroidery."
Élan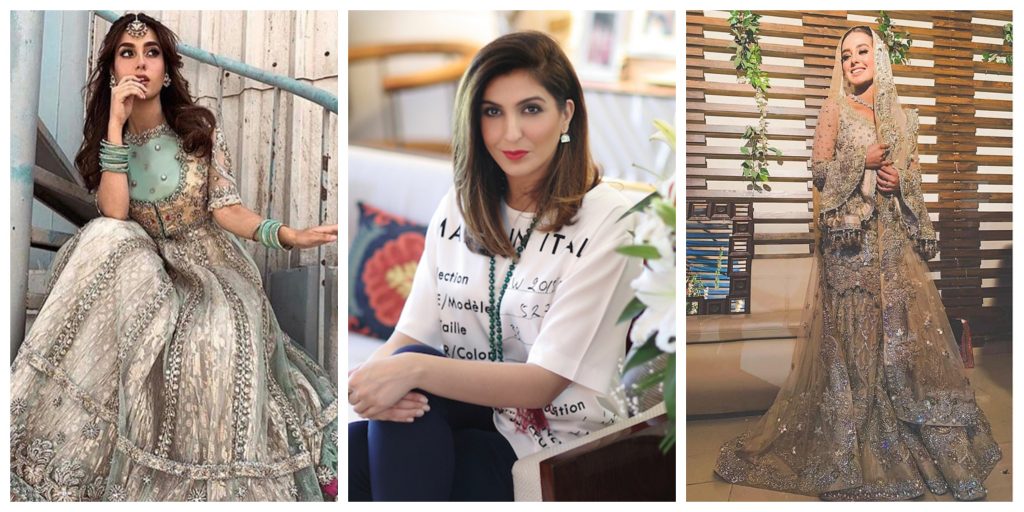 "Summer brides should look effortlessly ethereal," Khadijah Shah said. "They should opt for soft hues, less embellishment and more fluid whimsical silhouettes. Jewelled tones and overladen embellishment and embroidery should be avoided as it looks heavy and intense and too much to carry in our sweltering summer months. The vision I have of summer brides is wispy loosely strung hair, soft glowy makeup, and feminine delicately worked bridals with ease and flow, in a kaleidoscope of pastel shades, pearls ivories and silvers."
Faraz Manan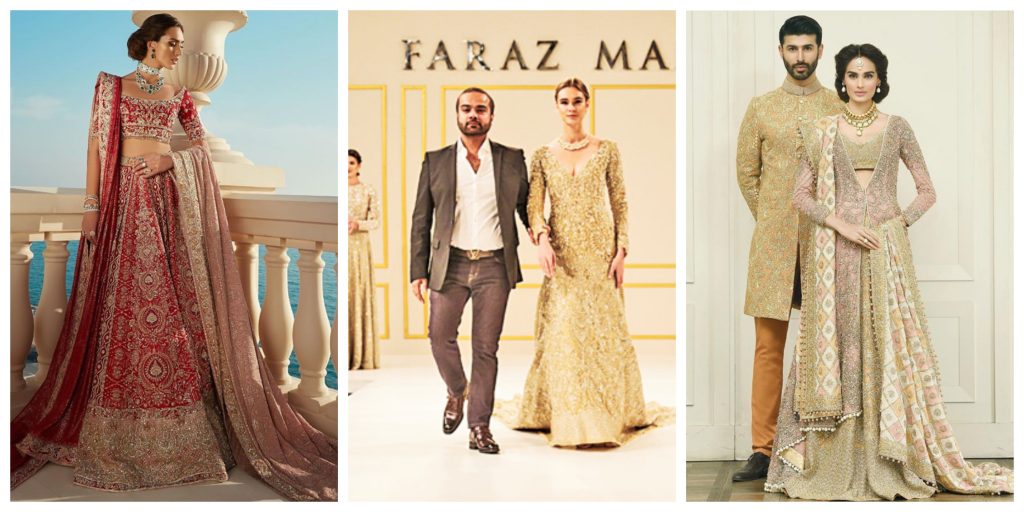 "Less is more!" Faraz told Diva. "One solid colour bridal with minimal pretty makeup. Neat hair and one statement jewellery piece. That's it. A summer bridal should definitely have white in it, for that ethereal effect. Soft pink with accents of white thread and pearl floral embroidery is an ideal summer bridal."
Nomi Ansari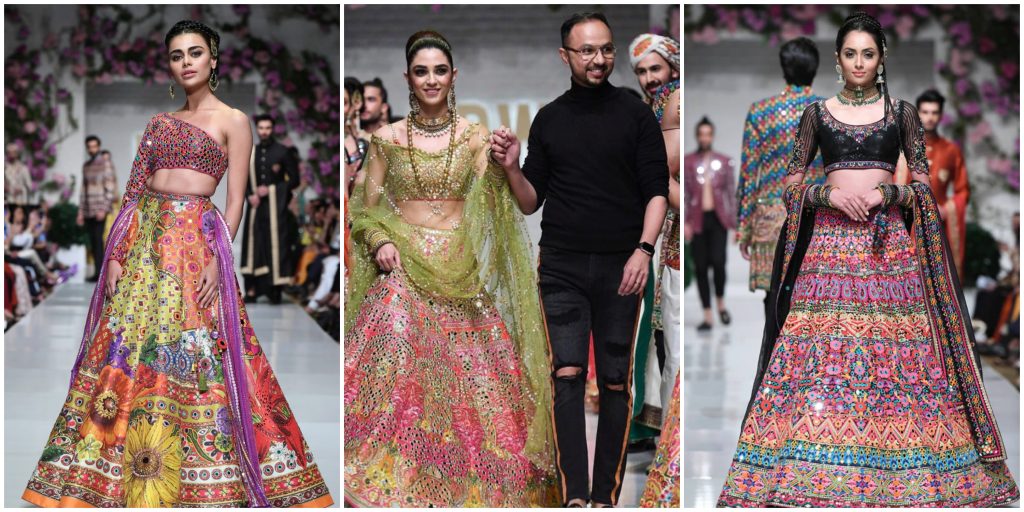 "To me, a summer bridal would not be really 'retro' colourful, but it should have vibrant hues," reveals Nomi. "Something that's more fresh looking and has bling. It depends on whether it's a day wedding or a night one. If it's in the night, then one can go for traditional red bridals, where one explores shades of maroons, magentas, and hot pinks. If it's a day wedding, I see more floral prints and layers of different textures. I see volume and no trails – that just hinders your special day."
Sania Maskatiya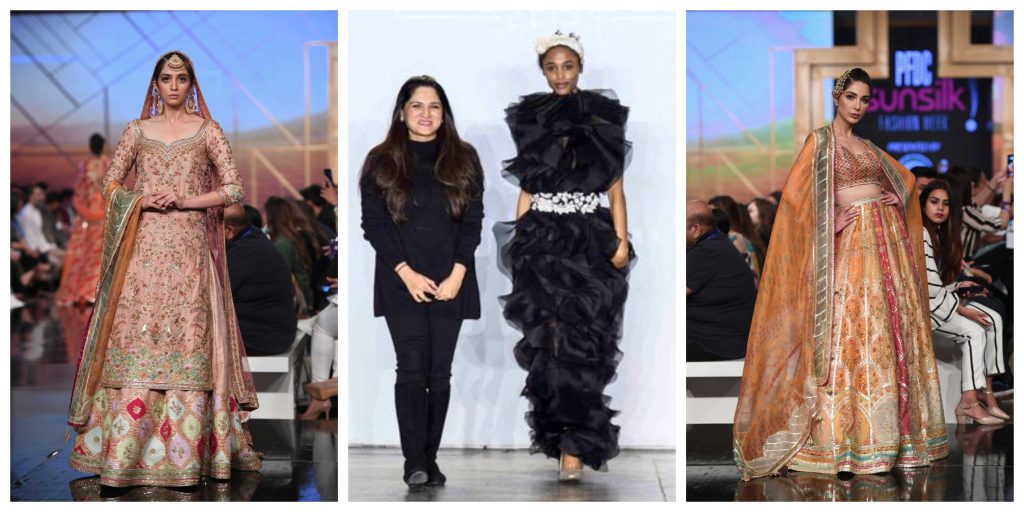 "Fabric is a really important factor for summer brides, and hence the unifying principle of my collection is the use of the international silhouette: clean simple lines with the finest quality fabrics and craftsmanship," Sania said. "I would suggest light, flowy fabrics such as organza, cotton net and tulle for summer weddings that will keep the bride relatively cool. Intricate hand embroidery with motifs, along with 3D embellishments, thread and gota work that features zardozi, juxtaposed with pastel silk threads, will be a big trend this year and summer brides should definitely keep these in mind."
Zainab Chottani
"A general tip for all the brides is that please always wear what you are more comfortable in, meaning what suits your style statement and not what the current trend is," Zainab stated. "Summer bride should definitely opt for pastel colours and not extremely loaded with embellishment on every inch from top to bottom but the right amount of embroidery to give it a more classic, timeless yet glamorous look."
Which tip is your favourite? Tell us in the comment section below!