The summer heat has taken over the whole country, and there's hardly anyone who isn't reeling from its effects on their skin and all the oiliness and acne it brings! However, there's nothing to worry about when you're a desi and there's something or the other to beat the season with.
So, keep your cool literally this summer and refresh your skin with these naturally cooling desi and completely homemade face masks that Diva thinks are just amazing…
Watermelon Delight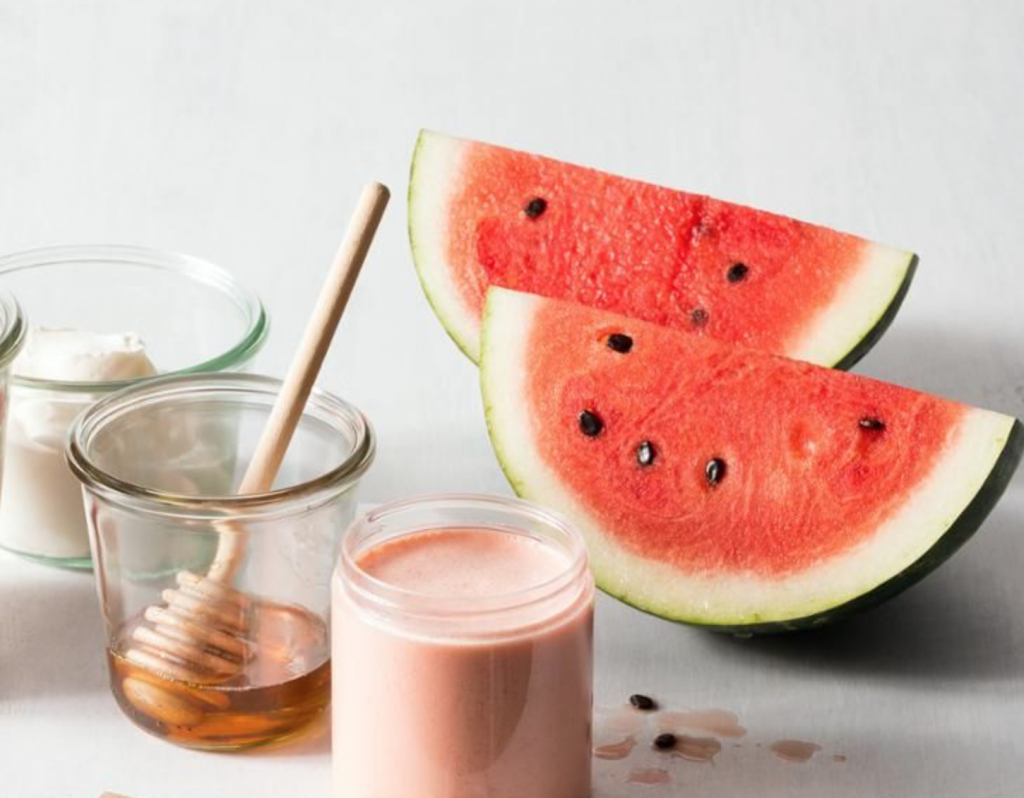 It may sound like the perfect fro-yo flavour, but believe us, it's the miracle you need for sunburn. Some fresh, unflavoured yoghurt keeps skin soft and watermelon will keep it cool. Together, they are perfect to soothe sunburned skin. Blend some medium-sized watermelon cubes with a cup of yoghurt, and use a brush to apply this mixture on your face and other sunburned areas. Wait for 20 minutes, wash off, and feel the change!
Mint Cooler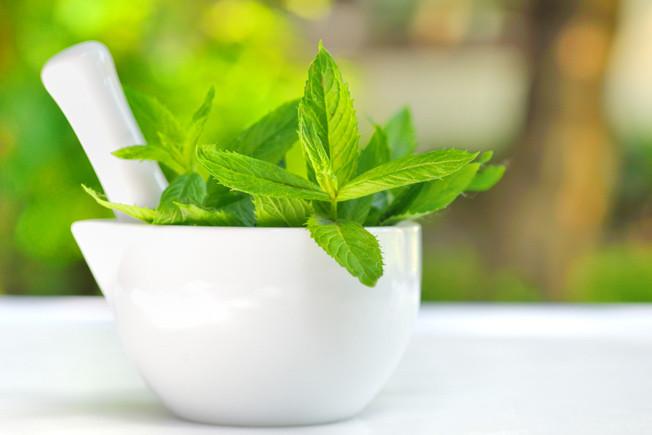 Just thinking of mint is enough to remind you of its cooling properties, doesn't it? Mint helps calm irritated skin, and mixing that with another of our fave ingredients, the good ol' Multani Mitti will sap away excess oil from your skin! Take a bunch of washed mint leaves, grind to a paste, then take half a cup of Multani Mitti and add the mint paste to it to form a thin but not too runny paste. Apply on the face and neck area and wash when dry.
Hello, Aloe!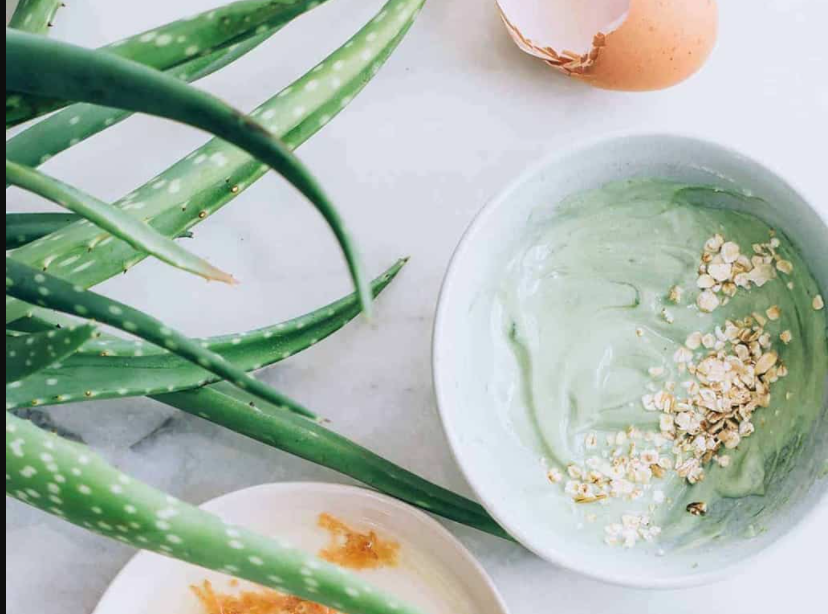 Repeat after us, Aloe is your best friend! We repeat, BEST FRIEND! Aloe vera keeps your skin moisturised, and lemon juice effectively removes grease while adding a fresh fragrance to your skin. Whip up a quick face mask by taking 2 tbsp of aloe vera gel and adding 2 tsp of fresh lemon juice into it, or scrape the fresh gel from an aloe plant. Use the mix to cover your face and wash after 20 minutes.
Rose Reviver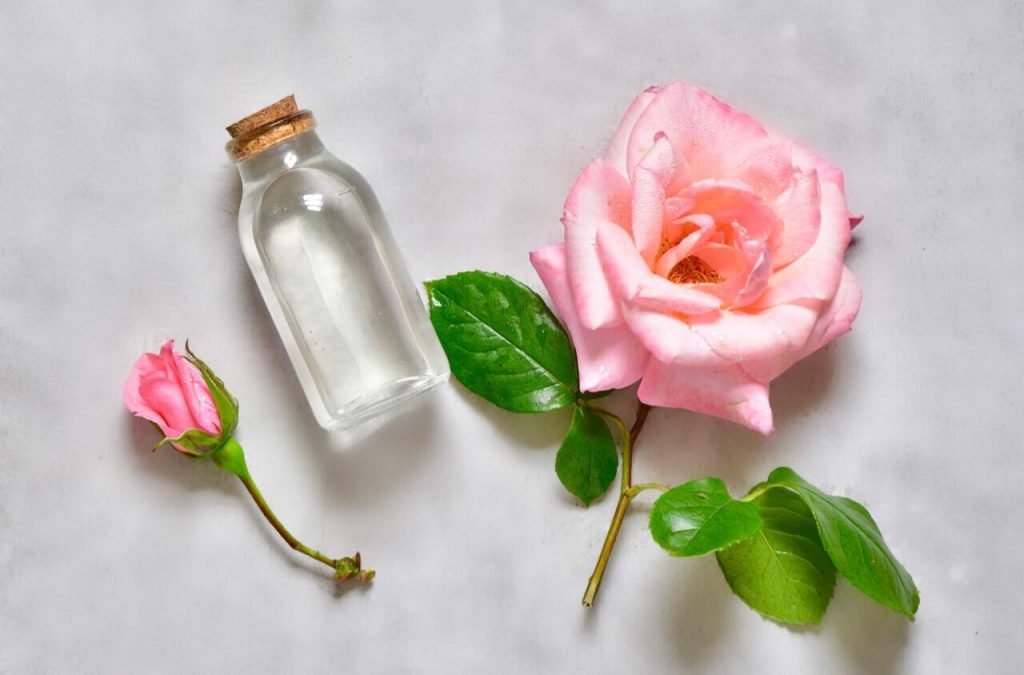 We are suckers for rosewater, and we can't live without it. Mix that up with the Subcontinental secret of sandalwood and you'll have the best remedy for cooling the skin and bringing a glow to it. Take 2 tbsp of pure sandalwood powder and make a paste by adding rose water to it. Adjust consistency. Apply onto face for instant cooling and to revive dull skin!
Oh Honey, Honey, Honey!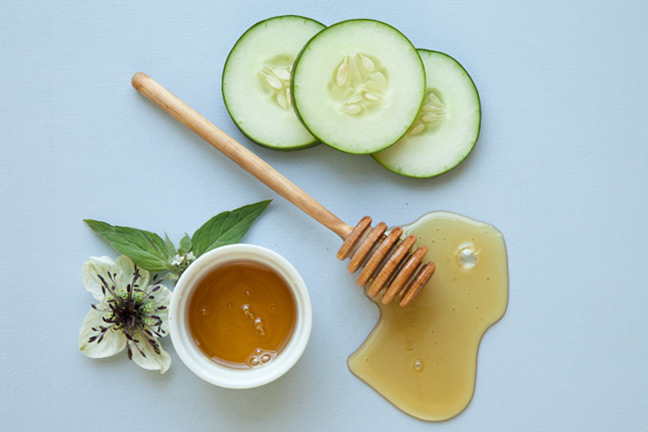 Honey is one of nature's best gifts to us and it does wonders for the skin. Your skin will love the moisturising property of honey, along with the cooling effects of a cucumber when you mix them together! Shred one clean and fresh cucumber and add 1 tbsp of honey into it. Carefully apply all across the face. Relax and let the skin soak in the richness. Wash off after 30 minutes.
Which desi beauty mask do you use in the summer? Tell us in the comment section below.