For those of you who are still wondering if the latest steakhouse in Karachi, Steak_CFU is worth the hype it's been getting since inception, read on to find out what my thoughts are! Firstly, don't expect the ambiance to match the food quality, because it doesn't. The food however, more than makes up what it lacks in appearance.
Special mention apart from the food must be given to the time invested by the man behind the grill, Khurram Rasheed, who attends to each customer personally. With beef, chicken and seafood options available on the menu, the chef first finds out what the diner prefers and offers his suggestions. I left my choice completely up to him, and he gave me the Argentinian spice rub, creamed spinach, kimchi and cucumber pickle, roasted garlic, parmesan truffle roasted potatoes, mixed green salad and buttered balsamic mushrooms with cheddar cheese. I also had two sauces, one of which was a tomatoey based, and a chimichurri, which I actually wished I had more of, it was so good!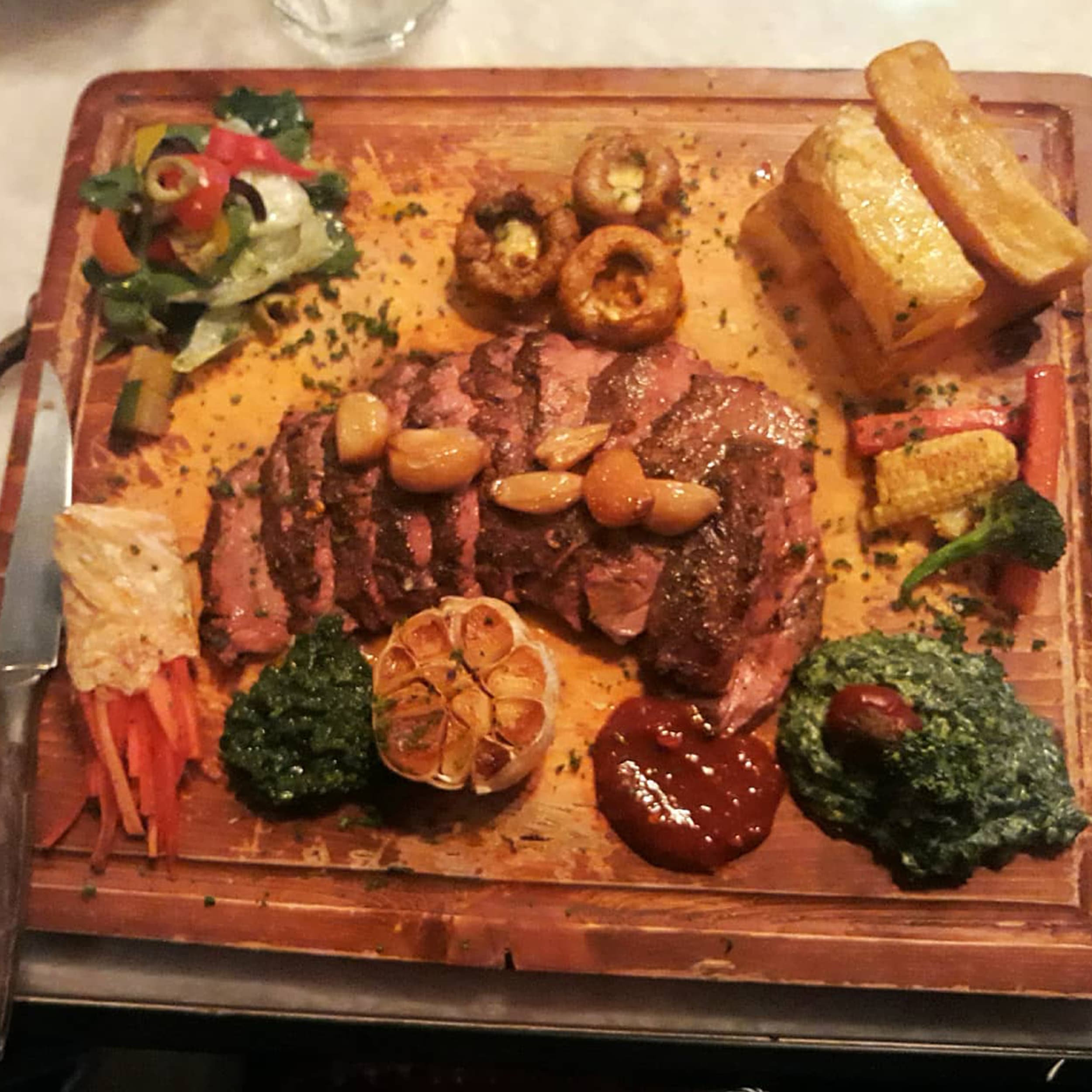 I was absolutely blown away by my experience. The entire meal is served on a massive platter, which is aesthetically quite pleasing. The steak melts in your mouth, the roasted garlic, kimchi, the sauces and the mushrooms were perfect compliments to an already perfect steak. My friend tried the chicken platter, which he absolutely enjoyed as well, and those who have had the seafood platter swear there's nothing like it in Karachi. It almost tempts me to try that some day, but how can I choose seafood over the steak, you know what I mean?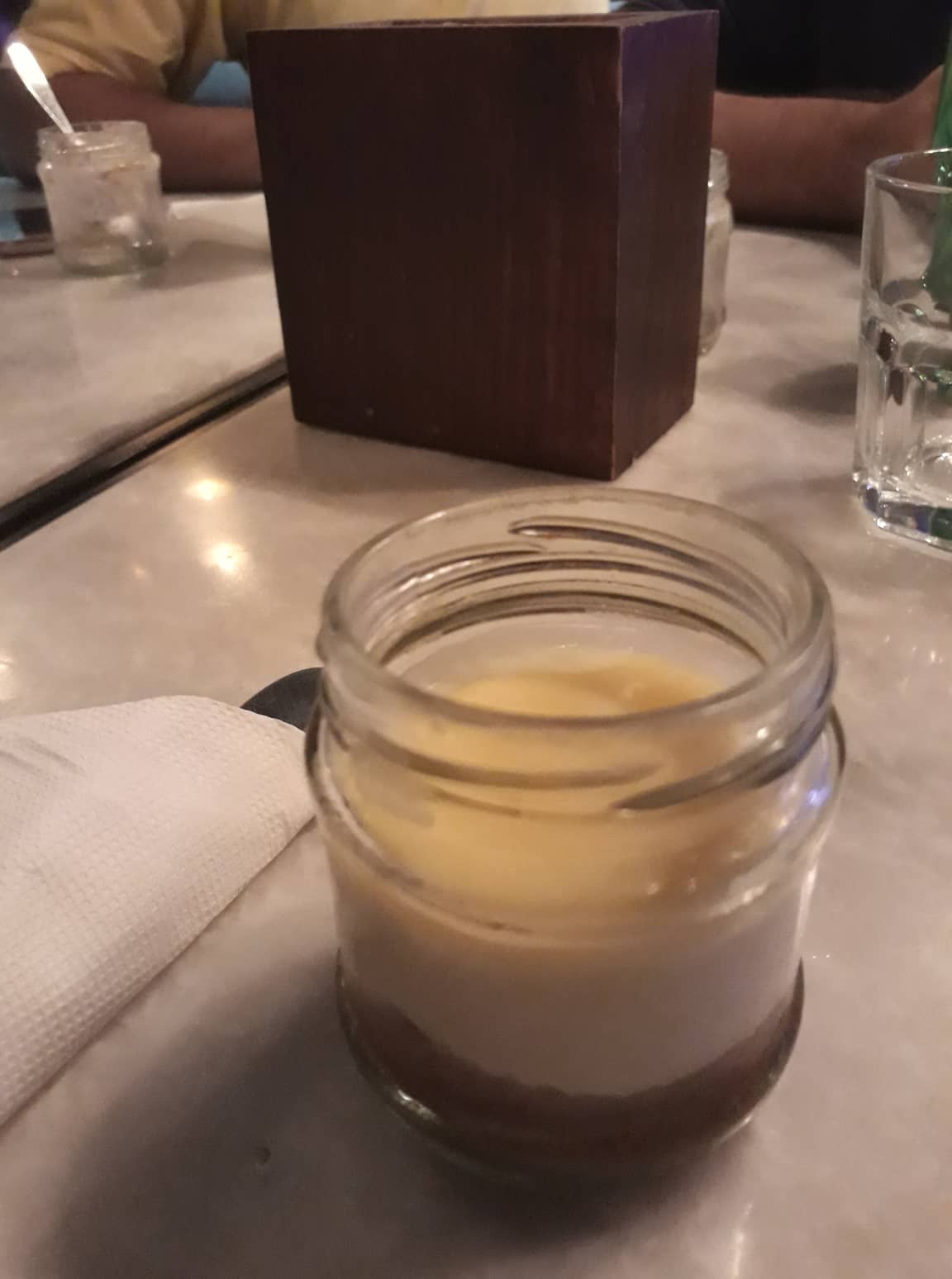 We ended our meal with different flavors of cheesecake for the table by Khushi in a Box. The lemon cheesecake which I had just a few bites of was a great palate cleanser and thoroughly enjoyable after such a filling meal. It might not be everyone's cup of tea however, since the cheesecake was more of a lemon-custard texture atop a soft biscuit base, served in a small jar. I loved it though, and thought it was the perfect portion after such a large platter.
The entire meal including dessert varies with one's choice of protein between PKR 2000-3500, and is absolutely worth the price point!