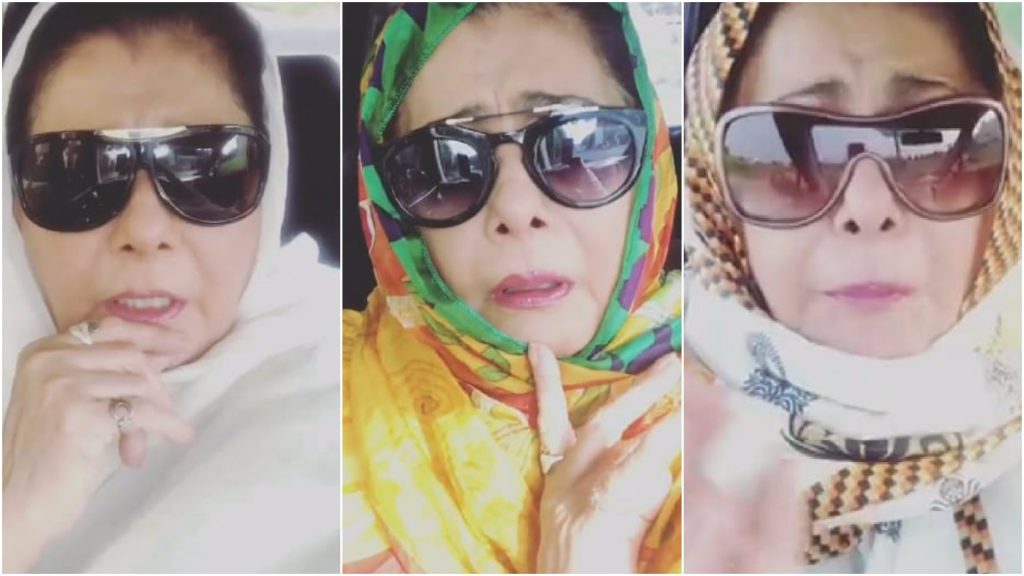 Simi Raheal is a name that needs no introduction, known for her brilliant acting skills; Simi Raheal has now taken over as a naughty nani! And we bet you'll love her as much as we do by the end of this article!
In an attempt to connect with her fans, notty nani has a lot to say, she's opinionated, funny, fab and always on point. Don't believe us, here's a little insight on fashion by our very own notty nani and trust us, it'll change the way you see these brands 😂
From Chanel and Prada to HSY and Rizwan Beyg, koi aisa designer nai hai jo notty nani ko na pata ho 😂
Notty nani also shares her jawaani ke qissay and how drastically times have changed for women:
Karachi ka kachra ho, ya goron ka nakhra ho, NOTTY NANI SAYS HELP YO-SELF BRO!
Notty nani also has some great recipes that she shares with her fans, dimagh ki dahi ki recipe for instance 😂
Notty nani also lives her life to the fullest and does not need Keto in her life!
Notty nani hates road rage!
Notty nani also believes in equality and saves us from people like Mrs. Khan!
Notty nani hain bari shareer! Kabhi Mawra, kabhi Mohawray ke beech shots were fired!
Dekho bhai seedhi baat hai, this nani needs no PR company, this nani doesn't need to go viral because she has us all wrapped around her pinky with her swag!
Haye, our notty nani and her gehri gehri baatein!
Aros ki baat ho ya paros ki, yeh nani nai darteen kisi se:
With her hilarious short clips, Simi is on a mission to change the perspective of the youth, not just the youth but people of all ages could definitely pick up a thing or two from her short clips. Which is why we think Simi Raheal is the coolest nani in the country right now that you need to follow!
Are you following notty nani? Let her know in the comments below!