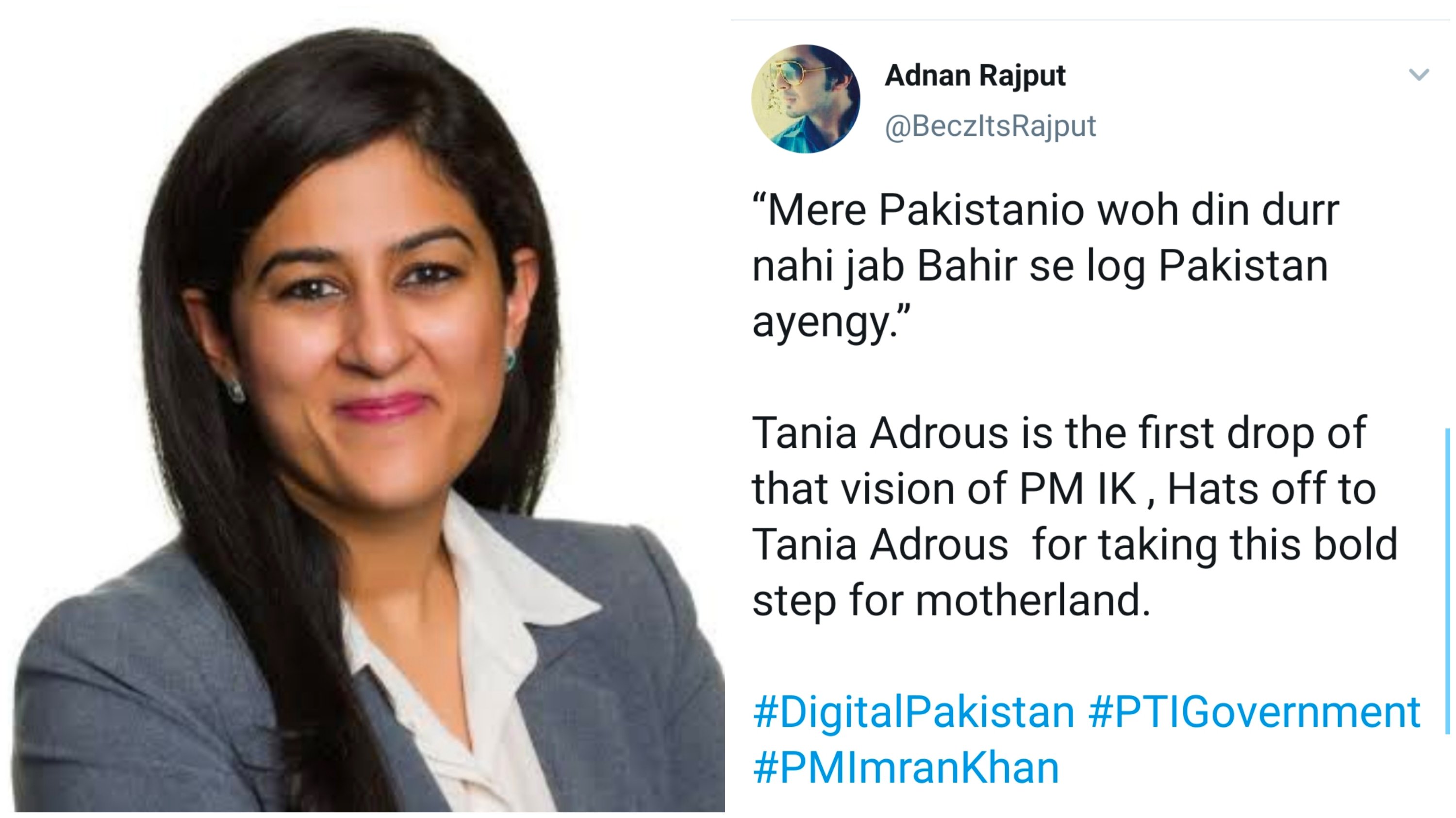 Prime Minister Imran Khan is inaugurating a new #DigitalPakistan project to digitise government infrastructures in Pakistan. The project promises paperless and efficient environment including services for citizens and businesses for better delivery.
Digitalisation is another step forward towards prosperity taken by PTI govt. Through Digitalisation, all segments of socitey will have equal access to govt services. Aspiration of Innovative learning & competing globally will be possible. #DigitalPakistan pic.twitter.com/nPdrhsoVsb

— PTI (@PTIofficial) December 5, 2019
To lead the project, Tania Aidrus, the senior Pakistani executive of Google has stepped down from her position at the tech giant and has arrived in Pakistan from Singapore to offer her services.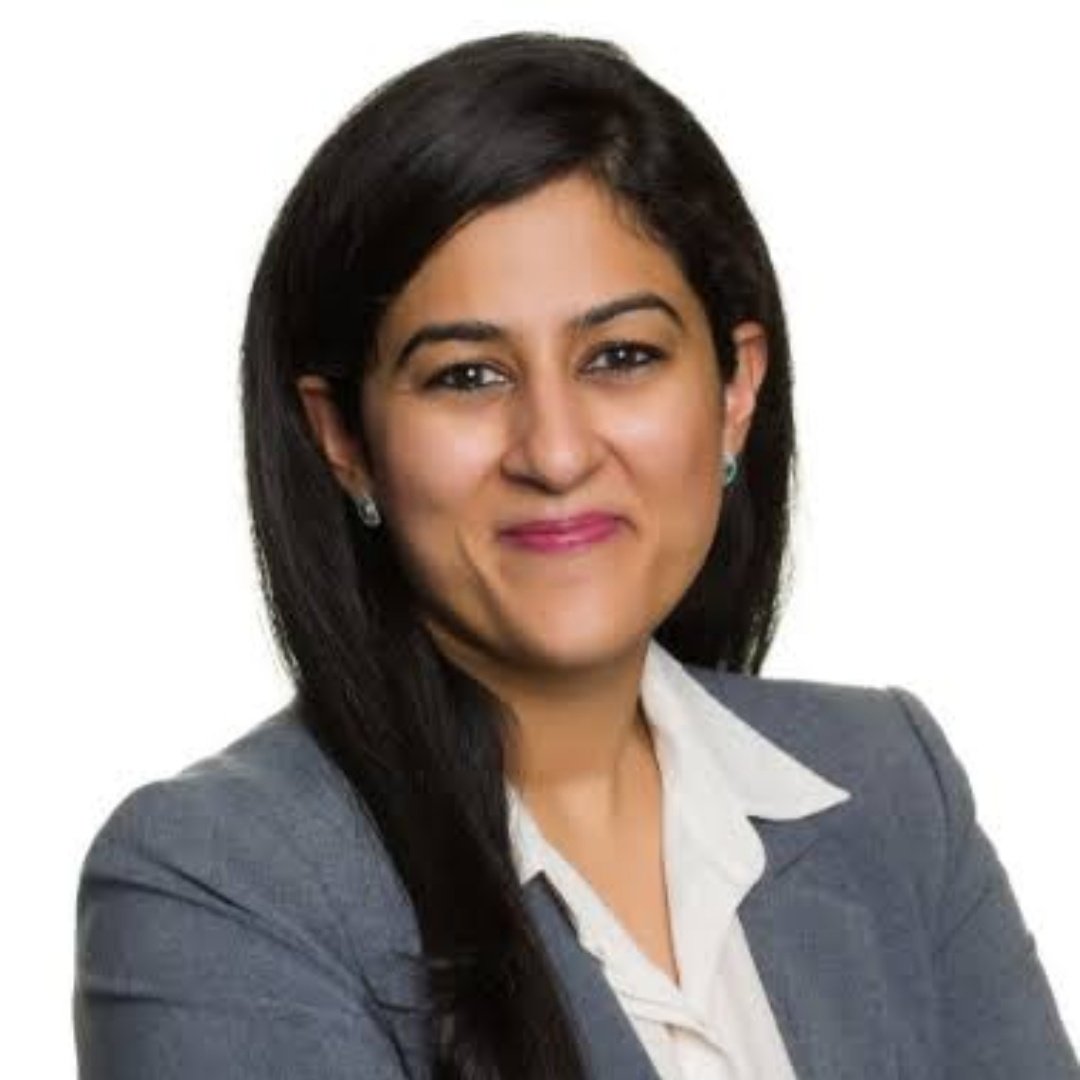 And the internet is excited for the project:
As the World is moving towards technological advancements, it is very important for Pakistan to match the rapidly changing global environment, changes and prepare itself for the future. Commend PM for taking great interest in introducing E-Governance in Pakistan. #DigitalPakistan

— Air Marshal Shahid Latif – (Retd) (@AMShahidLatif) December 5, 2019
The netizens were also welcoming Tania Aidrus:
Welcome back home @taidrus! Best wishes for #digitalpakistan.
Inshaa'Allah pic.twitter.com/y7oW7c1KTO

— عســکری رینــچ ™ (@NaikRooh) December 5, 2019
There were tweets throughout explaining how the process is going to benefit people:
The Vision brings together multiple initiatives that the government has already kicked off, and identifies
additional focus areas that the government will initiate in the coming months. pic.twitter.com/yhgAjksXVc

— Tehreek-e-Insaf (@InsafPK) December 5, 2019
Many were quoting what Imran Khan had said about the country:
"Mere Pakistanio woh din durr nahi jab Bahir se log Pakistan ayengy."

Tania Adrous is the first drop of that vision of PM IK , Hats off to Tania Adrous for taking this bold step for motherland. #DigitalPakistan #PTIGovernment #PMImranKhan pic.twitter.com/TWdptcFiye

— Adnan Rajput (@BeczItsRajput) December 5, 2019
People were supporting the project whole heartedly:
Very good step towards corruption free pakistan.#digitalpakistan#PTIGovernment#Pakistan pic.twitter.com/E6NsPraxdH

— Hussain Rao (@hrao701) December 5, 2019
People were discussing how this will provide tons of opportunities to youth:
Great to see @taidrus leading the #DigitalPakistan movement with the blessing of PM @ImranKhanPTI . This will unlock huge opportunities for youth, startups and businesses. pic.twitter.com/4aNL1vABiX

— Saad Hamid (@SaadGH) December 5, 2019
People were loving the way Tania looked at things:
Pretty exciting to see @taidrus leading the effort for Digital Pakistan. Loved that she ended up her talk with "Kya yeh Pakistan mein hoh sakta hai? Yeh poochnay Kai bajaye poochein Kai Kab Shuroo kar saktay hain?". She means business. Upwards and onwards. #DigitalPakistan

— Zarlasht Faisal (@ZarlashtFaisal) December 5, 2019
People were also looking at it as a challenge:
I believe the biggest challenge and opportunity for #DigitalPakistan is to align all govt bodies under a single policy and mandate.

From MoIT, Ministry of Planning, Ministry of Youth and all provincial IT boards should all be working together under a wider umbrella.

— Saad Hamid (@SaadGH) December 5, 2019
What do you think about this initiative by the government? Let us know in the comments below!