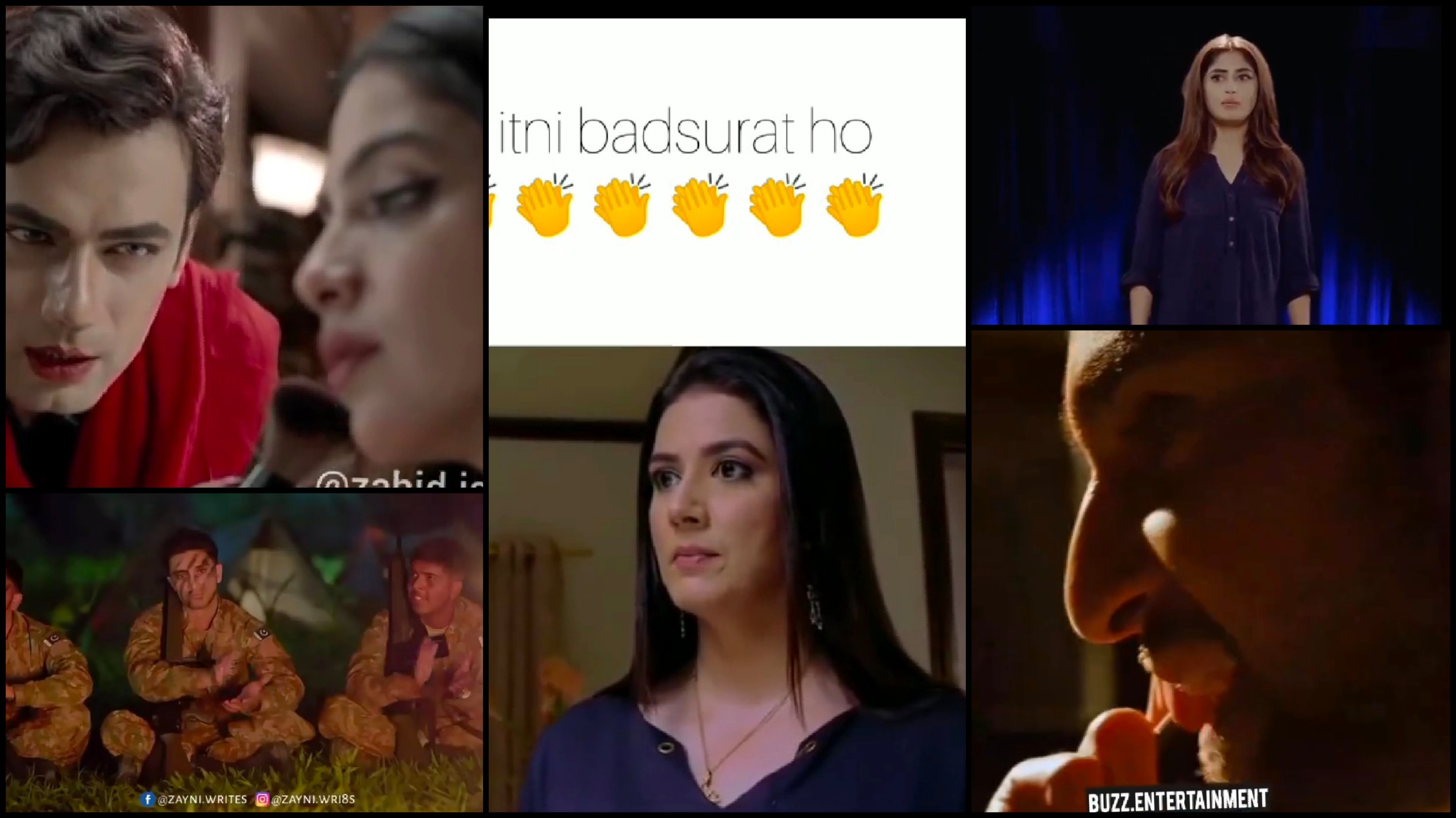 Last week was a wholesome week for the dramas on air, from Mehwish's fall from grace to Amaan's mujhay kabhi call nai karna, it was nothing but an eventful week!
1. Danish ke pas wapas chali jao – Meray Paas Tum Ho
https://www.instagram.com/p/B6D0E7mBki2/?igshid=sqrh5qepa8g0
Mehwish is finally getting what she deserved, with Shehwar in jail and an angry Maham in the house, Mehwish waqayi kaheen ki nai rahi!
2. The dosti song – Ehd e Wafa
https://www.instagram.com/p/B6Gao-bBJan/?igshid=6gfqjfqj0hhj
A song that took us back to the younger and more carefree days, and seeing it being sung in Ehd e Wafa with all the soldiers to be melted our heart!
3. Husn mei tum mera muqaabla nai kar sakti – Ishq Zah e Naseeb
If anything we're living for the chemistry between Sameera and Gohar, from theek theek make up kerna to malika e husn, you can't look as good as Sameera!
4. The theatre scene – Alif
If anyone ever tells you that there's an actress better than Sajal, show them this clip and bam! The scene where Momina is performing at the theatre will give you chills!
5. Nai call karna mujhay – Yeh Dil Mera
The audience was smitten when Aina finds out about the dark side of Aman, Ahad acted it out so well that even we'll have to think twice before calling him!
Which scene did you like the best? Let us know in the comments below!