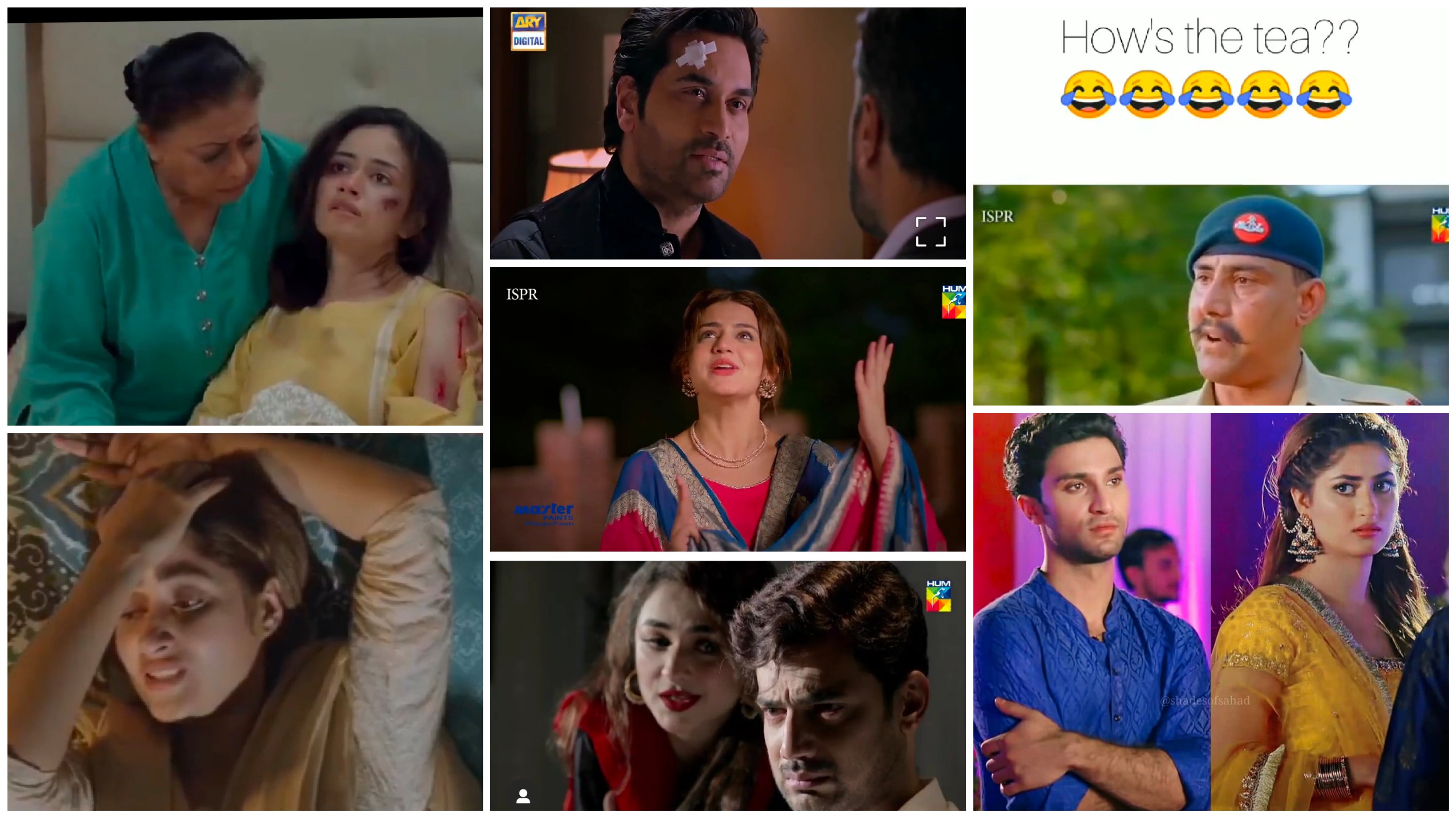 We have been loving every single day of the week, thanks to some of the most amazing dramas being aired at the moment. And today we're sharing with you our favourite scenes from the past week that had us smitten by them!
1. 2 takay ki larki – Meray Pas Tum Ho
As Mehwish (Ayeza Khan) finally leaves Danish (Humayun Saeed) for Shehwar (Adnan Siddiqui) the audience was smitten by the execution of this very scene. The scene has been going viral all over the internet and has us teary eyed!
2. How's the tea? – Ehd e Wafa
https://www.instagram.com/p/B4aYTb5BiRM/?igshid=1q1beb1dgaowp
We've been loving every bit of the PMA experience that Saad (Ahad Raza Mir) is going through, however, nothing beats the iconic 'how's the tea' dialogue!
3. When Sameera returns home – Ruswai
This scene from Russia gave us goosebumps! Everything from Sameera (Sana Javed) being thrown in the bushes to die, to her gaining consciousness, to her coming back home. We all shed tears with Sameera and her family, a scene that'll be remembered for years to come!
4. When Momina loses her brother – Alif
When Momina (Sajal Aly) loses her brother Jehangir, we can not get over the brilliant scene when the helpless and shattered Momina recalls the good times with her brother. It broke our heart into a million pieces!
5. Tum Ho Hi Nafrat Ke Laiyaq – Ishq Zah e Naseeb
Heart broken to learn that Gohar (Sonya Hussain) loves someone else, a broken Sameer (Zahid Ahmed) is constantly told by Sameera (Yumna Zaida) how he's only worthy of hate and how people only love him for his money. Zahid Ahmed's expressions are absolutely spot on!
6. When Amaan and Noor-ul-Ain meet – Yeh Dil Mera
https://www.instagram.com/p/B4U1aj6nkMG/?igshid=1u5vaxxvt6kq2
If you're an avid Sahad fan, this scene probably has your heart when Amaan (Ahad Raza Mir) just can't take his eyes off Noor-ul-Ain (Sajal Aly) and decides to make a sketch of her as Noor-ul-Ain decides to confront Amaan. Such a cute scene!
7. Laiyiqon Ke Joray Asmaanon Pe Bantay Hain aur Nalayiqon Ke Chhaton Pe – Ehd e Wafa
Another scene that had everyone LOL-ing was Rani's (Zara Noor Abbas) hilarious understanding of how joras are made, kuch asmaanon pe aur kuch chhaton pe! 😂
What scene did you like the best? Let us know in the comments below!