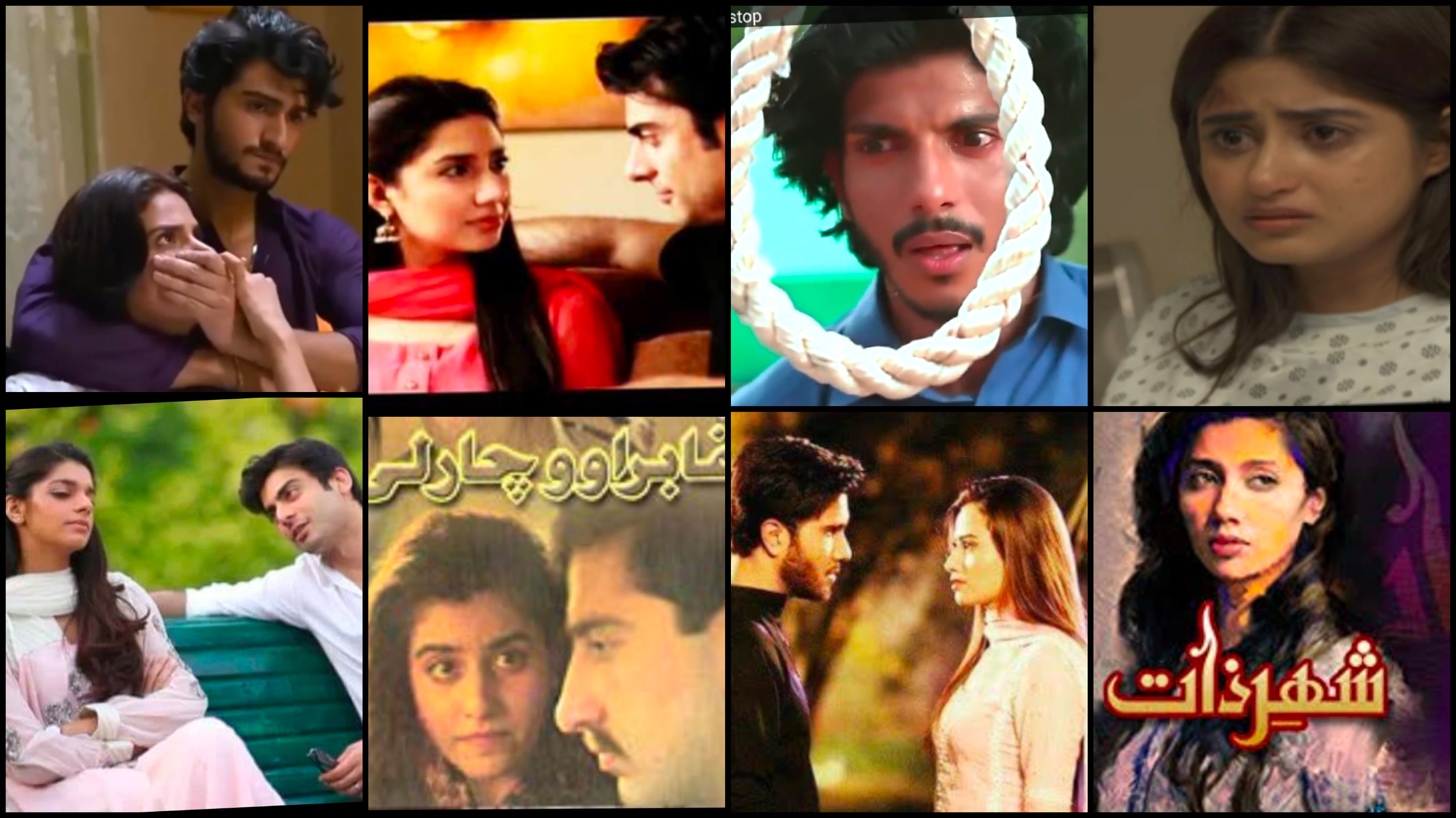 Our drama industry stands unmatched with any other industries and today we're sharing with you some of the most iconic scenes that we've ever seen on TV!
Humsafar – Baarish!
If there's one scene we'll all associate with Mahira for the rest of our lives, it'll be Khirad! The Khirad who loved rain.
Kankar – Talaaq me badh agar main parishan hoon toh subko takleef hogi
A drama every woman needs to watch, and this scene is one of our absolute favourites which depicts the miseries that a woman has to put through in the society.
Shehr-e-Zaat
A scene that many of us can relate to when it comes to Allah's mohabbat. There will never be a drama better than Shehr-e-Zaat
Baaghi – When Fauzia's brother kills her
A scene that still gives us chills is the way Fauzia's brother kills her with a flashback of everything she's done for her.
Yakeen Ka Safar – When Zubiya jumps!
https://www.instagram.com/p/B4VLoSRFAUY/?igshid=w5qla46drus
The scene that had our hearts racing and will always play in our minds when we see Ahad and Sajal together!
Khaani – Main Bura Hoon
https://www.instagram.com/p/BvTQLD1l_-Q/?igshid=1721rvsdlrexx
A drama that had us conflicted throughout, some days we hated Mir Hadi and some days we can't stop feeling helpless with him!
Alpha Bravo Charlie – Mujhay koi shoq nai hai apse baat kerne ka
When Shehnaz keeps dialing the wrong number and Gulsher keeps picking it up is a scene that will stay with us for decades!
Zindagi Gulzar Hai – Tum Meri Zindagi Ka Markaz Bantay Ja Rahe Ho
Kashaf barely showed affection to Zaroon, but when she did, it was magical!
Ranjha Ranjha Kerdi – Haye Mazay!
No one will ever forget this epic scene, even the ones who haven't seen this drama will always remember this scene!
Meri Guriya – When justice is finally served
A scene executed to perfection pike no other, this scene is bound to give you goosebumps!
Which scene do you remember? Let us know in the comments below!