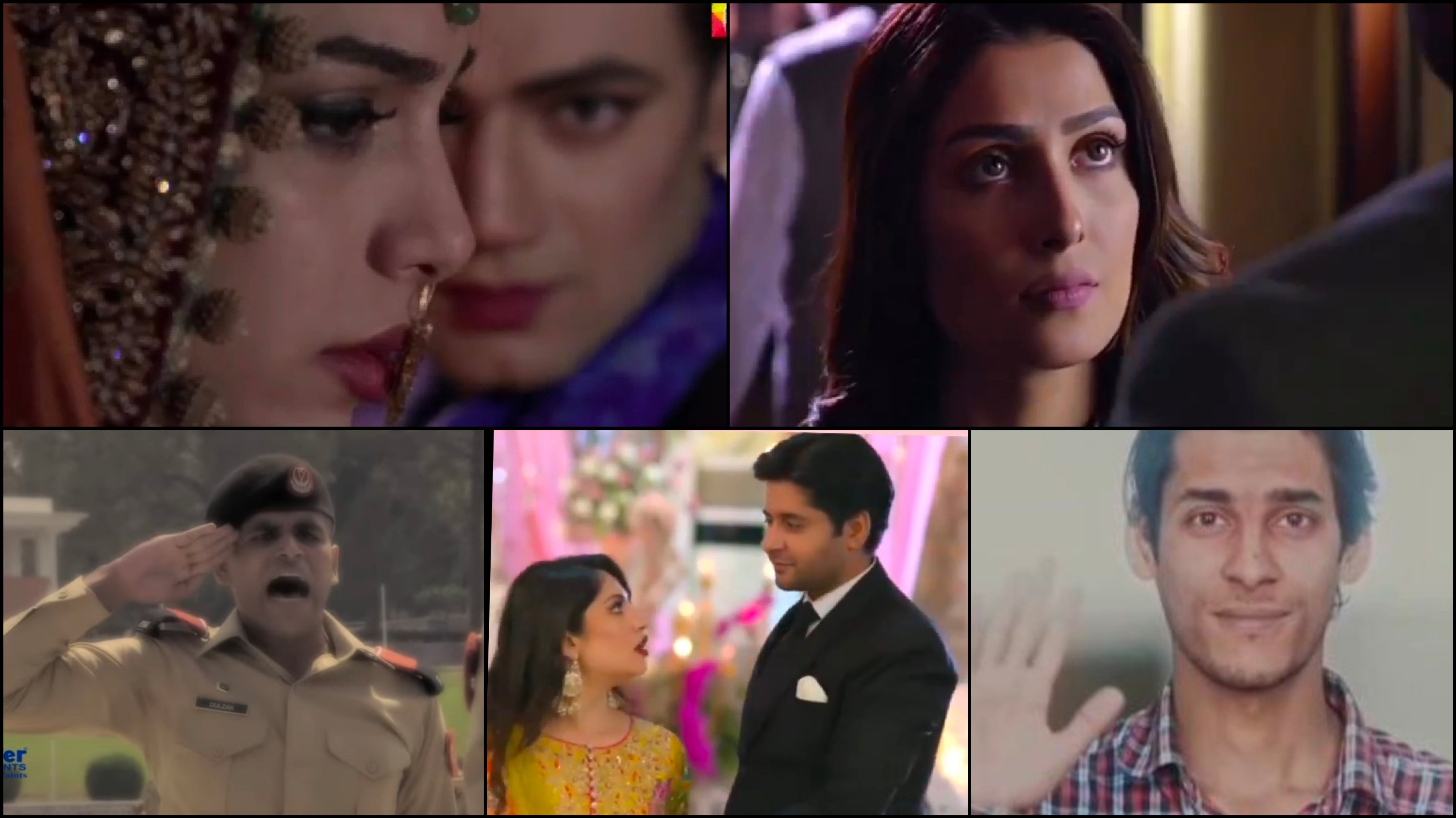 With some of the best dramas being aired at the moment, here are some of our favourite scenes from our favourite dramas airing right now!
Aapa star ban ke aaiyega – Alif
https://www.instagram.com/p/B5BeIgkljZ6/
If you've been watching Alif, this scene has probably broken your heart too! When Momina is leaving to work in the Hollywood film that she auditioned for while her brother Jahangir passed away.
Gulzar finally passing his salute test – Ehd-e-Wafa
Ooof, Gulzar made us all proud when he finally cleared his salute test and got to visit his parents!
Mehbooba banke rahogi toh acha lagega – Meray Pas Tum Ho
https://www.instagram.com/p/B48E2c3FdEG/
Ever since Mehwish left Danish, the audience has been waiting for karma to hit Mehwish right in the face and a bit of it just happened in the scene where Shehwar tells Mehwish how acting like a mom will age her 50 years in just a matter of one night!
When Zeeshan falls for Rida – Kahin Deep Jalay
The audience was desperately waiting for the moment when Zeeshan and Rida meet for the very first time and it did not disappoint!
When Gohar finds out about Sameer being Sameera – Ishq Zah-e-Naseeb
The scene we all had been waiting for finally aired last week where Sameer introduces himself to Gohar as Sameera after the two get married and it has only left us wondering what's next to come!
Which scene did you love the vest last week? Let us know in the comments below!