In the last twenty years, Pakistan may have seen a myriad of changes that revolutionised the country from where we left the previous millennium to where it is today, but none has been as big as the wave of media that hit the nation, changing things forever. And, at the forefront of it all, has been one major agent of change – Salman Iqbal.
Owner of the ARY network, which in its twenty-year history have laid the foundation stone of modern-day media in the country, Salman has been a key player in being the litmus test for Pakistan's media industry, and in many ways, been a true leader of bringing films and dramas to the forefront.
Now, talking about it all, and looking at what drove ARY to success, how he sees filmmaking in Pakistan, and where the future will take the conglomerate, Salman has an exclusive tête-à-tête with Diva…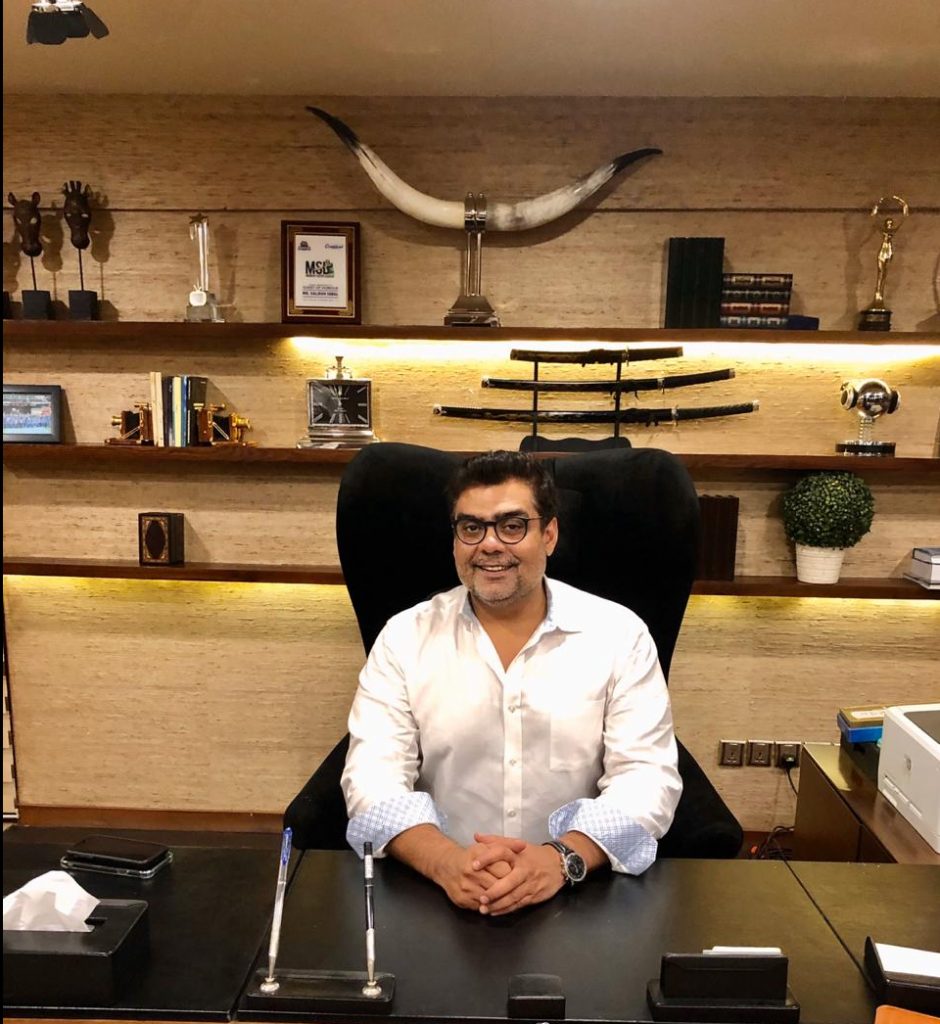 Running the most highly rated news cycle in the country on a channel like ARY must be fraught with stress how do you deal with it?
Our elders have always said – and I quote: "Pehle Hum Sonay [Gold] Ke Kaam Mein Thay, Ab Hum Jagne Ke Kaam Mein Agaye Hain." [laughs]. Literally, it's a 24-hour job, and there's a lot of responsibility on our shoulders to be accurate. That said, It's been twenty years in the industry, so stress has become a part of life. I honestly don't think about stress now, my job is fun, and I enjoy the news cycle. Whenever I feel stressful, I'd wear the other hat of all the ones that I wear, and that helps!
These days media is rife with fake news picked up from social media by channels what and how does ARY check for this?
We have a huge amount of respect towards the reporters that report to us. If it comes from them, we're usually sure it's authentic. Reporters who have been there for so many years, we believe whatever say is set in stone. We have reporters who do hundreds of reports a year and have had no rebuttals, so there's that trust within their skills that we have.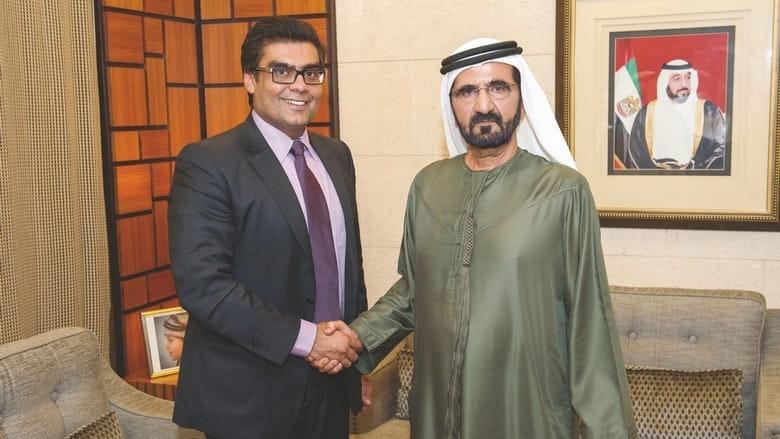 They say a news channel is the ultimate seat of power; is it?
I agree. Media has become the fifth pillar of power in Pakistan, which it never was earlier. Secondly, with the number of news channels that are on air right now, it proves that everyone wants to be a part of that seat. We now see people who had no links to the media, these big business groups, now venturing into this space. Everyone wants a seat at this table, and they're getting it.
You are known to be jovial and relaxed with employees, how do you keep this up in a work environment like Pakistan's?
There's one life motto which everyone should follow and that is to not take stress but to give it [laughs]. Especially living in a country like Pakistan, this is important. But jokes apart, firstly, I have a great team who shares the burden with me. I don't have employees here, I have 4700 colleagues. That's how your stress level comes down when you have strong colleagues. Secondly, I have seen people get stressed about various situations in the country, but I sincerely believe, why waste time crying when you can figure out a way of how to come out of it. I believe in looking for solutions.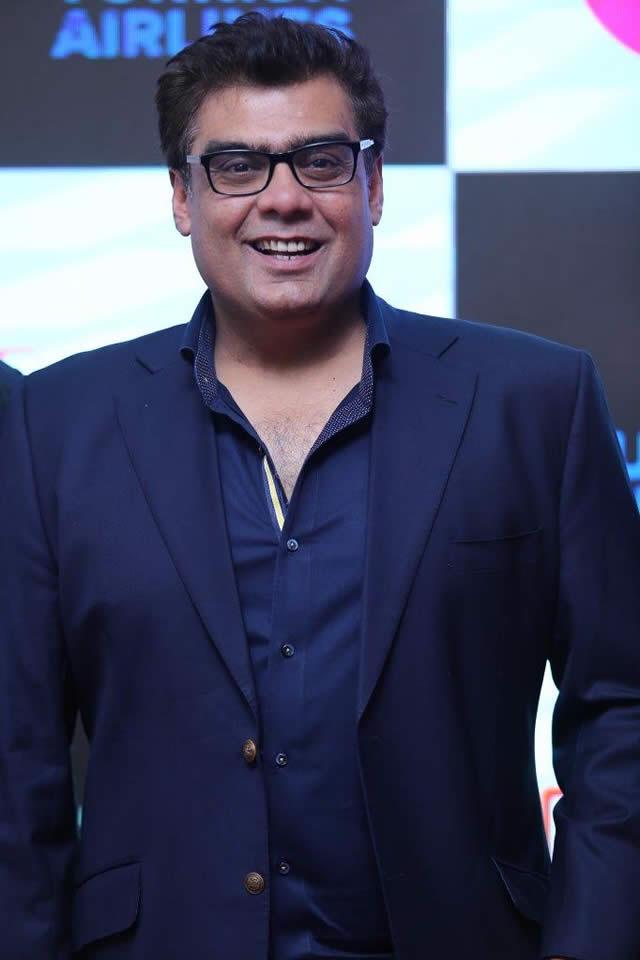 ARY has branched out to cater to film today. What do you make of ARY Films banner's success? What potential does it have?
So here's how it all started – in 2013, JJ and I went to India, and we wanted to sign up a contract with various Indian studios to pick up Bollywood films for Pakistan, and we had gotten a go-ahead too. We would have spent about PKR 1.2 Billion on this. After five or six days, all the meetings went well and we were happy. However, I called them up at 2 am in the morning and I said I want to get out of the signing ceremony. If I am willing to spend that amount, then why not do it in Pakistan? We need to invest here – and look at how it's grown! From 47 screens we have 150 today.
From that day to today, we changed things for the better. I also believe once we come out of the drama industry mentality, then we'll see the real growth in the industry when we'll have a distinction between actors for TV and actors for films.
But do you feel that we have enough people to have this distinction?
I was having this discussion yesterday, and we're actually planning to do a talent hunt in a couple of weeks, and I believe sincerely, there's so much potential out there, we'll be able to find it and make it better. We have a huge slate and now is the chance to find new talent.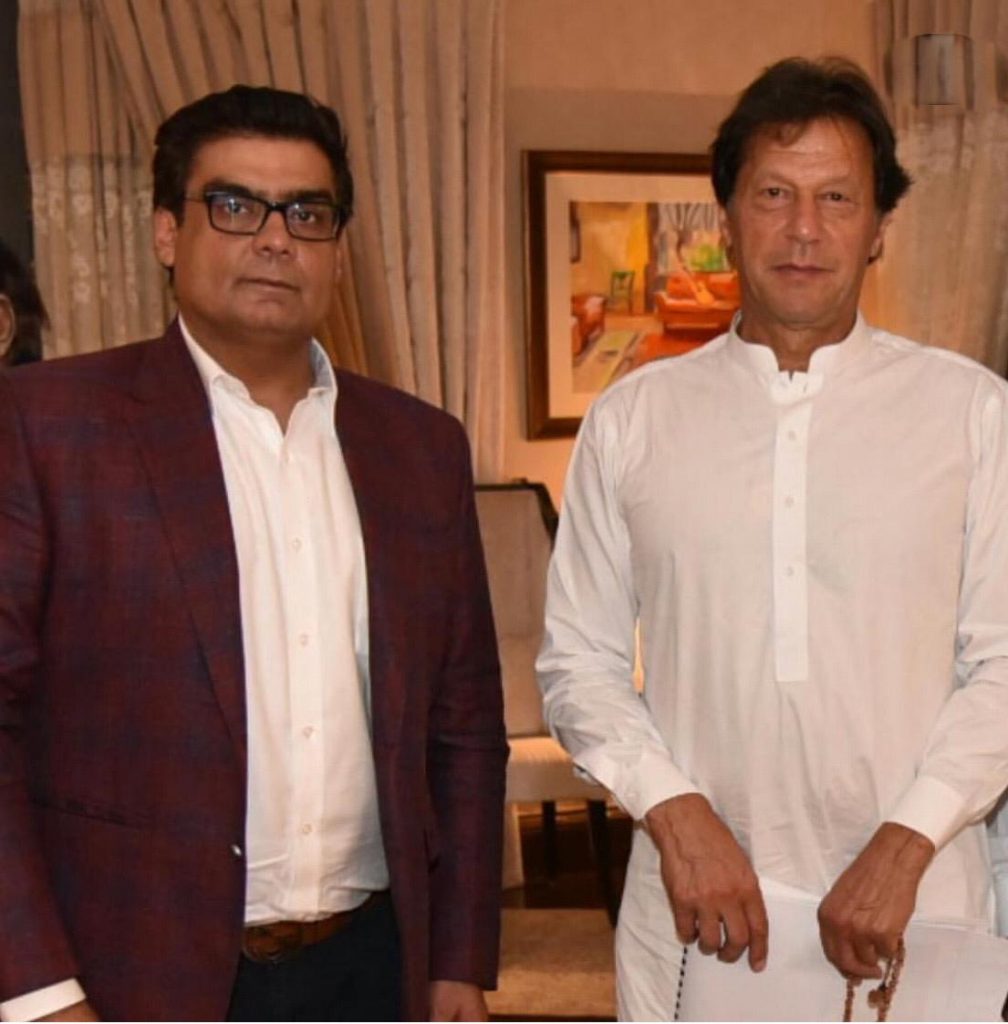 Another thing is the box office war and revealing monetary figures. How do you see this practice?
I think the same thing happens in television numbers too, it's always skewed. It's like someone saying, 'oh my drama is number one, whilst the others will say theirs is. In all reality though, a good way to find out what the real story is talking to the cinema owners. We hardly have five or six of them, and they'll tell you the numbers because they have to pay taxes on those figures. Another thing is, I do believe that this practice is motivating and it should continue. For example, if there's one statement out there that a film has made so and so amount, it encourages people and the industry to grow.
Is supporting film a viable direction for ARY? Is it profitable?
Films are viable, even though it's one of the most difficult businesses anywhere in the world. You have to stick to the slate. If you're just a one-time producer, you can't succeed. You need to be a factory for producing films. We usually plan the year out and also figure out the number of films that will work at the box office, and which wouldn't. Yet, we still support all types of films, and we've never suffered any loss in our films. We spend a lot on promotions, and that works in our favour. We sincerely believe until there aren't good films, people won't go to the cinemas, and we really people to go and see films.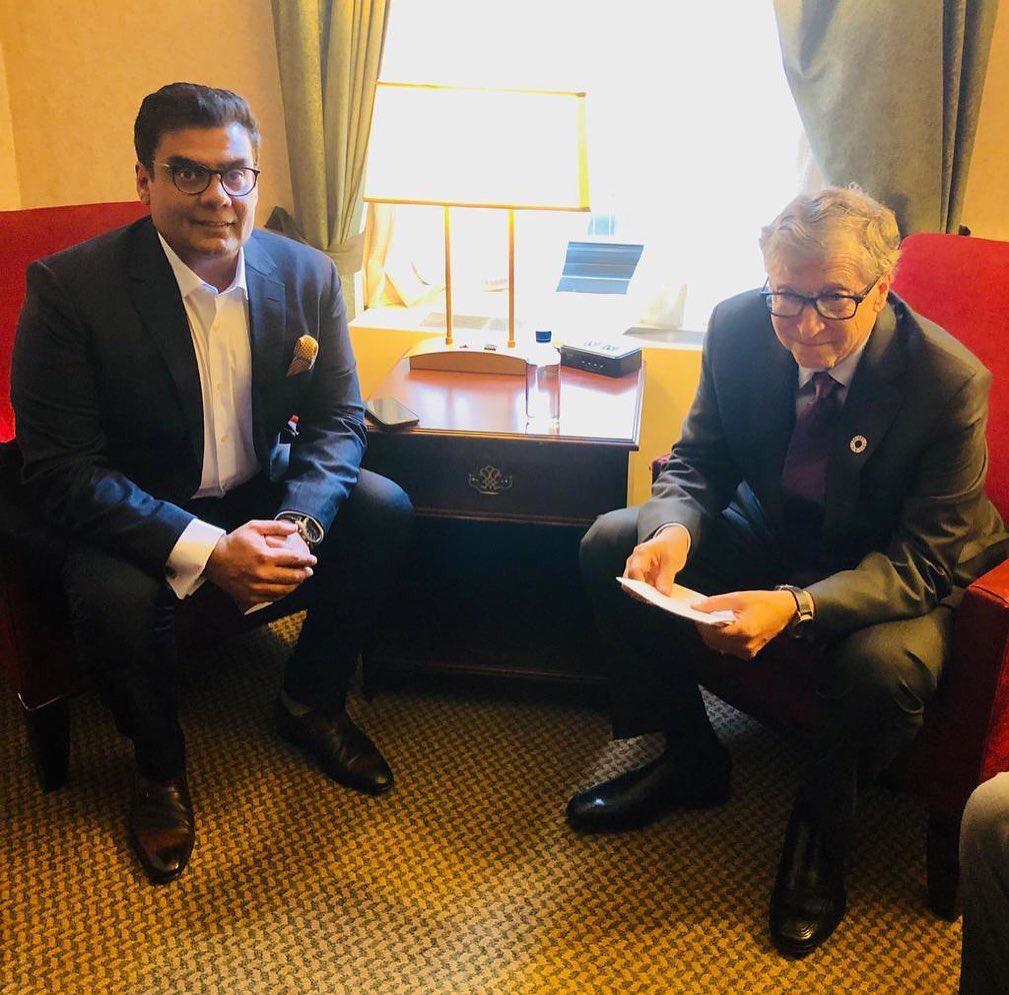 Do you then feel this is unfair towards independent filmmakers who don't work with big banners?
I don't believe so. We can make a bad film into a good film with promotions, but I don't think we can make a good film into a bad film. The moment the film is screened in front of us, we can tell if this will work or not. Even films that we thought were just not workable or needed script changes, we push towards making them work in one way or another. We've had films that came under our banner that we were about to cancel the shoots for because we knew they wouldn't work, yet we made them work by going through every step of the shoot and even editing! So there's a lot of effort that goes into it all, and whether independent or under a banner, a good film works regardless.
Speaking of this control over films, how much creative control do you have over a film that you take under your banner?
We only make films that we can have creative control over. We have to have it. There have been films which the whole team said that won't work, but I have thought they will, and they have. We need to have that control over films, to make them better for the audience because usually, the filmmakers are so involved within the films that they don't see the nuances which won't work. Once the outcome is there, they see that our creative control works for the betterment of the film.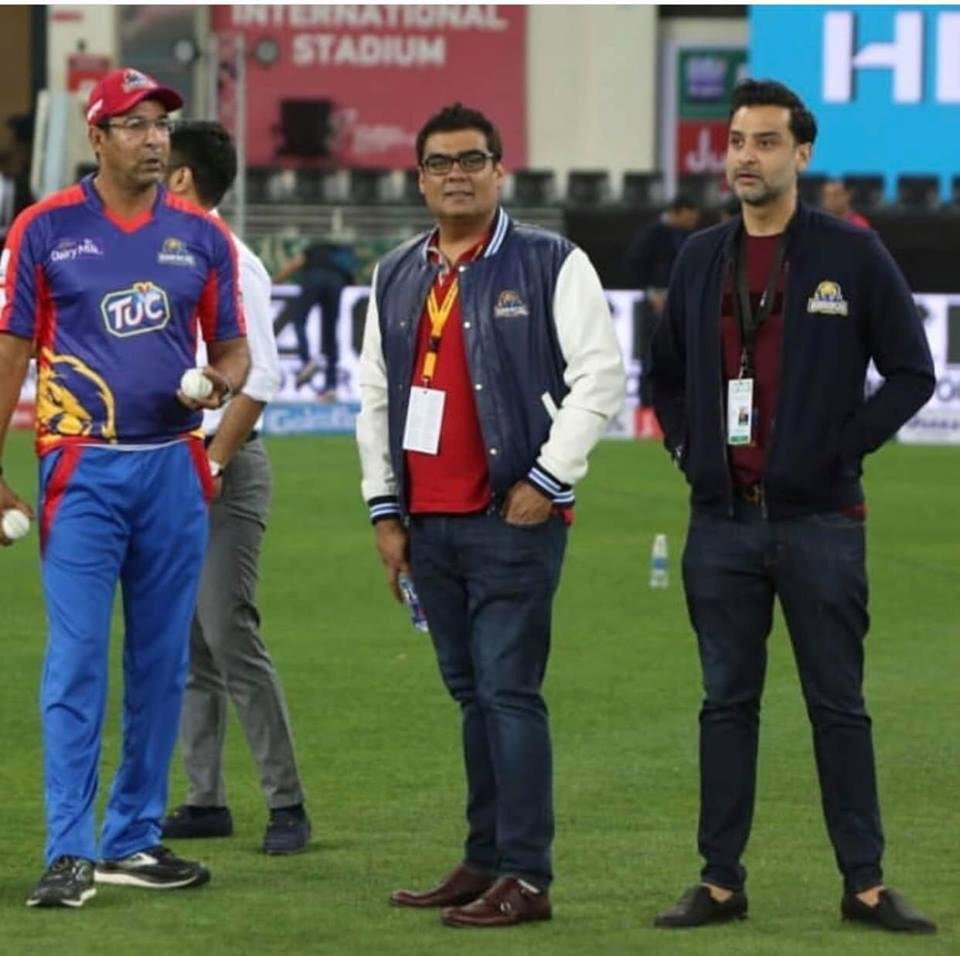 So, who are filmmakers who you think are doing great right now?
Humayun Saeed I love! He's one guy who has amazing commercial cinema sense, his team, Nadeem Baig, Vasay Chaudhry, Ahmed Ali Butt, they're all good. Asim Raza's work I enjoy as well. Fizza Ali Meerza and Nabeel Qureshi are also great filmmakers, although I haven't worked with them yet.
What do you see as the future of ARY films?
Now, our projection is to increase the number of films in Pakistan while also trying to change the genres. We need to venture out of just comedy or romance. We are also planning to go overseas, along with doing more things here, which will help to facilitate change within the industry.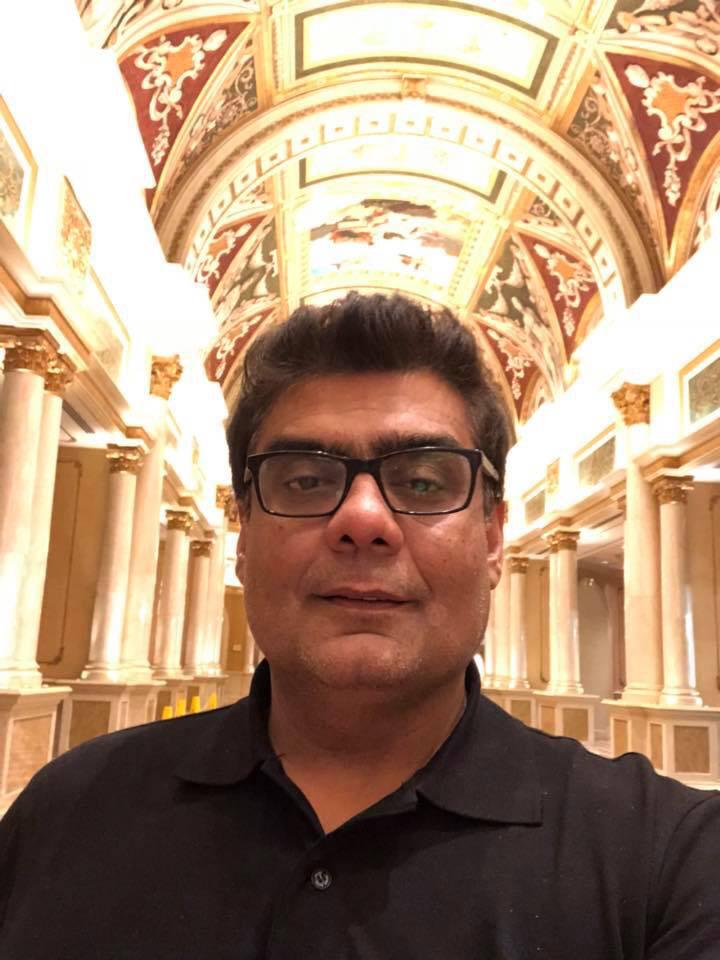 Economics is playing a huge role in every industry at the moment. How has ARY as a group dealt with this?
I am the last person in this office or this industry who believes in cutting people or letting them go. I chose not to do it last year when everyone was doing this, and right now, I am the last person to do it, that too, quite minimum as we only let go of a hundred and five out of four thousand seven hundred people. I've also given people contracts that say we will hire them back in six months too.
Another thing is that people don't realise that this is also because the media grew so fast, this is only natural that things became like this. This is just market correction. There was a time when we were paying people exorbitant amounts for things, and now we've started cutting back and normalising things. I believe this is going to be like only for a couple of more years, things will change.
Coming to dramas and TV, what has ARY's motto been?
I remember back in 2009, I was sitting with my CEO, Jerjees Seja, and it had been ten years to ARY, and he asked me what gift I wanted for the anniversary. All I said was make me number one. I said show me that gift. The same year, 16th September, we became number one. The whole month we sustained. Now, it's the tenth year to that and we're still number one. We've been relating to the people and giving them what they want. Our biggest mistake in the past was to target the audiences that weren't even watching our television, they instead wanted HBO. We were knocking on the wrong door.
When we went into the mainstream, it changed things altogether! After that, about four years ago, our team sat together again and we decided we'll start finding real-time stories that are usually considered taboo, and make people realise that real-life stories work the best.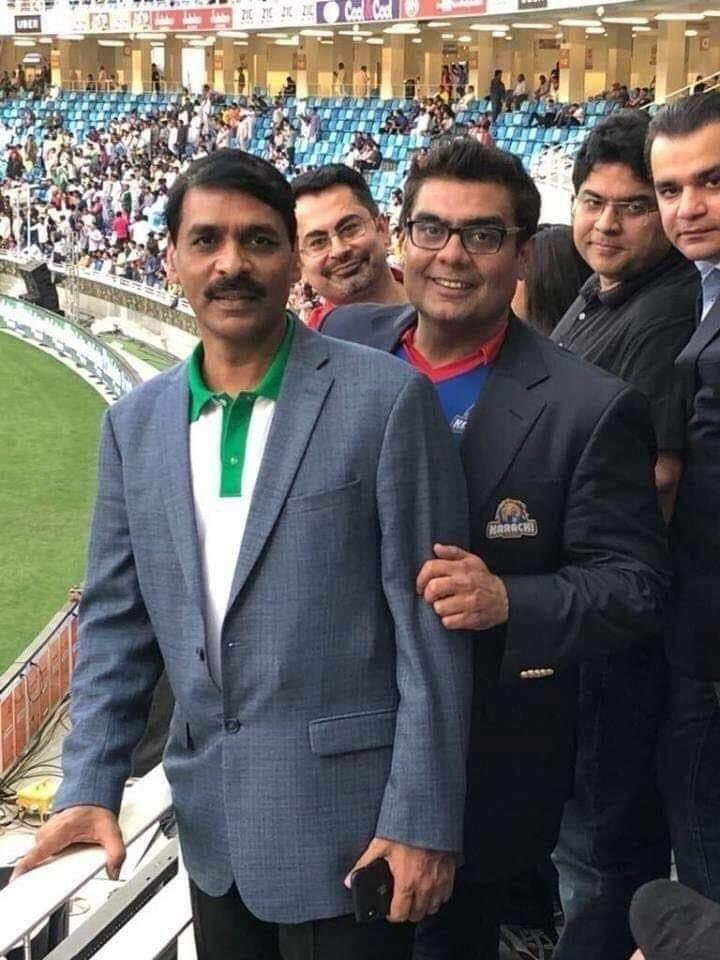 Do you then feel that the dramas resonate with the people of today?
I think we are definitely resonating with the masses. Let me give you an example of Jeeto Pakistan. When it started, the masses loved it, but the SEC A and B+ liked it but didn't want to talk about it. They looked down upon it even sometimes, but now, that in the last three years, has changed. Whatever family someone comes from, they want a pass of the show! So, when we target the masses, we resonate them with a lot! These are the people who if you give content, they will love it forever.
Coming to PSL and Karachi Kings, what's the plan this time year around?
I believe this is going to be a lucky year this time around! PSL is one product that I picked against all oppositions! We spend over a billion rupees on it every season, and it's literally one of the most expensive movies I have ever made [laughs], I look at like a movie! So, we are really keeping our hopes us this time around! We also have now big announcements that we've made, one is Dean Jones coming in as our new coach, and second that Babar Azam coming in as the vice-captain now. So, lots of changes and we're hoping for the best.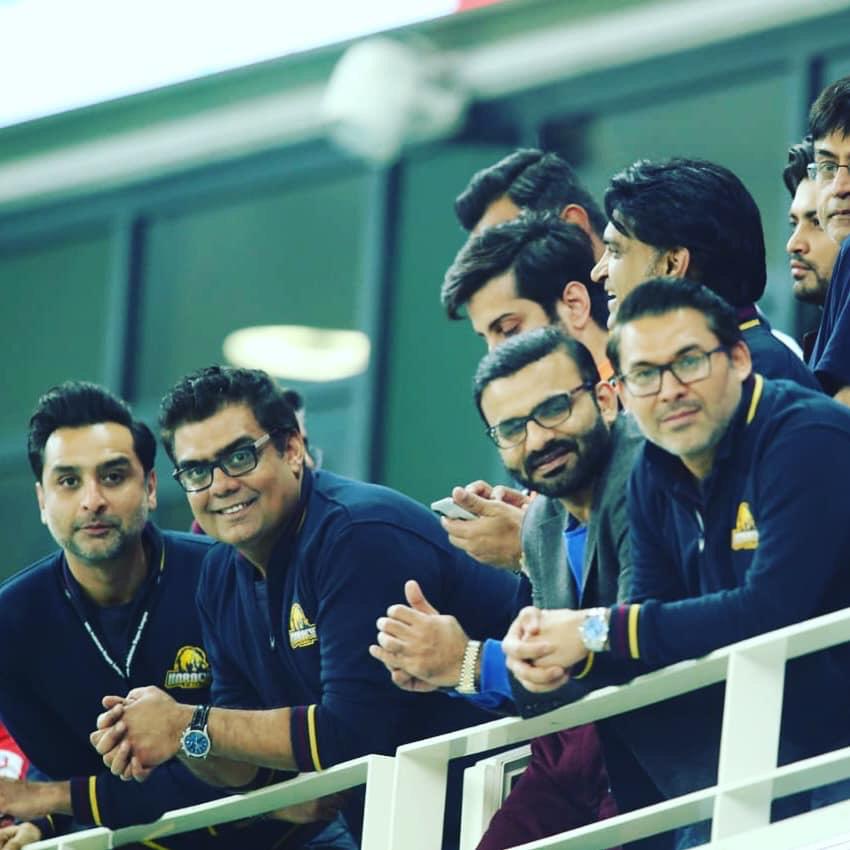 Lastly, where do you see ARY in the near future?
We are going to diversify it even more now. We are venturing into a completely different field of business now, and this is the best time to do it. ARY will see major changes. Another thing that we're focusing on is harnessing the power of the digital age. We're coming up with a new portal soon too, which will revolutionise the digital era in Pakistan.