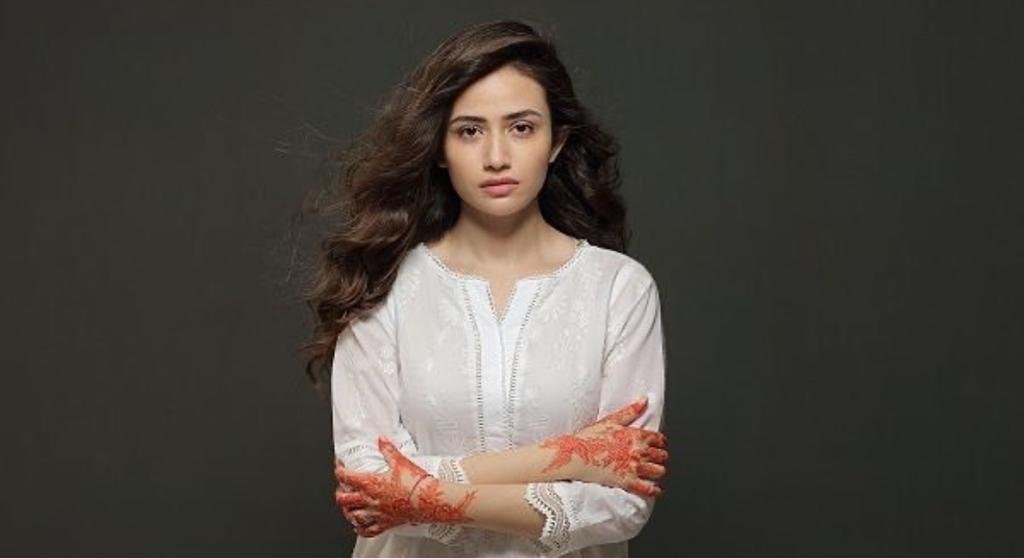 If there's one drama that we've been following avidly ever since the beginning, it's Ruswai. With a plot so intense and shattering, Ruswai has been a cult favourite amongst the masses!
But last night's episode especially made a very special place in our hearts as we see our already broken Sameera break into a million pieces all over again after her father dies in a car accident. From the writing to the execution, everything was spot on!
And people all over social media were in tears at the tragic end that the episode came to:
#Ruswai This moment in the drama honestly brought me to tears. Sameera has gone through so much pain and to go from never forgiving her father seeing this is heartbreaking 💔💔@IamSanaJaved such an amazing actress!! pic.twitter.com/8lZFEQaXjt

— Zara Ali (@zaraaaa_Ali) February 25, 2020
People were thoroughly impressed with Hamza:


People were really emotional:
#Ruswai heartbreaking, so sad to see such a strong relationship between a father& daughter shred to pieces. Also, so many tears when Sameera asks for her fathers forgiveness just minutes after he had asked her. Neither of them deserved this💔 @IamSanaJaved

— Zara Ali (@zaraaaa_Ali) February 25, 2020
Everyone was lauding Sana Javed for her outstanding performance:

There were many who could actually relate to Sameera and her pain:
After watching that scene where Sameera was crying and internally screaming cause she can't do it out loud, hit some strings.
You know those who has been thru same kinda shit. They can relate to it.#Ruswai

— Fittay Mouh 🐥 (@MasiiSakeena) February 25, 2020
Mohammad Ahmed also had fans loving his acting:

Not gonna lie this scene had us bawling our eyes out:
Sameera's father kept asking for her forgiveness but she always ignored him. And now when he was in coma she kept asking him to wake up and talk to her and was asking for forgiveness. But he died. Uff this scene broke my heart. @IamSanaJaved 💔💔😭#Ruswai • #SanaJaved pic.twitter.com/umW6nPPAsQ

— 𝐁𝐞𝐛𝐞. (@Beenishmuffin) February 25, 2020
People just couldn't get over it:
It was a heart breaking episode for many:
Heart breaking ep 💔 #Ruswai

— Hamzah Bhuta (@Hamzah_Bhuta) February 25, 2020
People were also lauding the director for showing more realistic approach to funerals:
Was watching #Ruswai just now and kudos to the director for not showing everybody donning a white attire for the funeral – something that has become a norm in almost every drama esp #HUMTV's. What a put-off!

— Valar Dohaeris (@partisanofKhan1) February 25, 2020
People were hating on Warda and her family:
I don't have words for how much I can't stand Werda. The whole family is trash #Ruswai

— Ahmad (@ahmadasifxo) February 26, 2020
Warda is pathetic I want to slap her so she can come back to her senses. The audacity she blame Hamza & his fam for his father's death. So selfish he just lost his father you're saying all that shit to him? Tellin Roohina she's doing badtameezi with her which she deserves #Ruswai

— Farah (@fayrahs) February 25, 2020
What an intense scene 😭

Sameera 💔
Ahhh sameera. @IamSanaJaved 💔💔😭#Ruswai • #SanaJaved pic.twitter.com/NKtgDT3o3m

— 𝐁𝐞𝐛𝐞. (@Beenishmuffin) February 25, 2020
Are you keeping up with Ruswai? How did you like last night's episode? Let us know in the comments below!