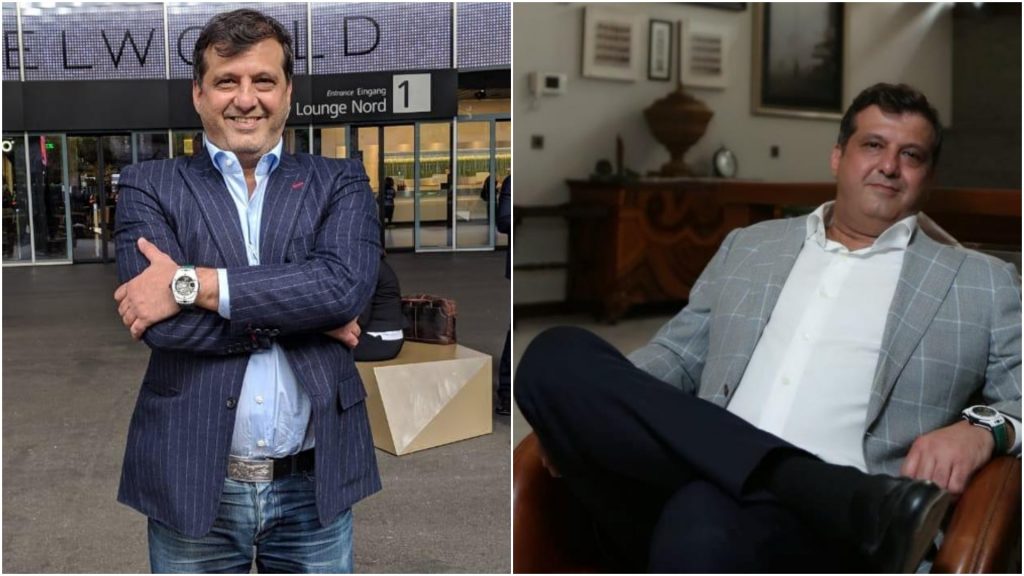 CEO of Sonraj, Mr. Rameez Sattar is renowned as Pakistan's leading representative of haute horlogerie with Collectibles, AM:PM and Movements under its umbrella – Sonraj has united with myriad luxury brands around the world including Bvlgari, Harry Winston, Hublot, Blancpain, Breguet, Ulysse Nardin, Omega, Vacheron Constantin, Glashutte Original, A.Lange & Sohne, Jaeger-LeCoultre, Jaquet Droz and many others.
Here Rameez speaks to DIVA Online and opens about the challenges he faced; his various collaborations and his vision for the luxury industry in Pakistan.
DIVA: Firstly, congratulations on celebrating 23 years of your business in March. Did you always have a fascination with watches growing up? What was the first watch you ever owned?
RAMEEZ SATTAR: Thank you. I used to travel with my Father to Baselworld in Switzerland. That was where my passion developed. The first watch I owned was the one my father gave me when I was 15-years-old. It was a Vacheron Constantin that he himself had inherited from his father. I remember, I wanted him to buy me a new one as it was a family heirloom. The first watch I bought for myself was a Hublot.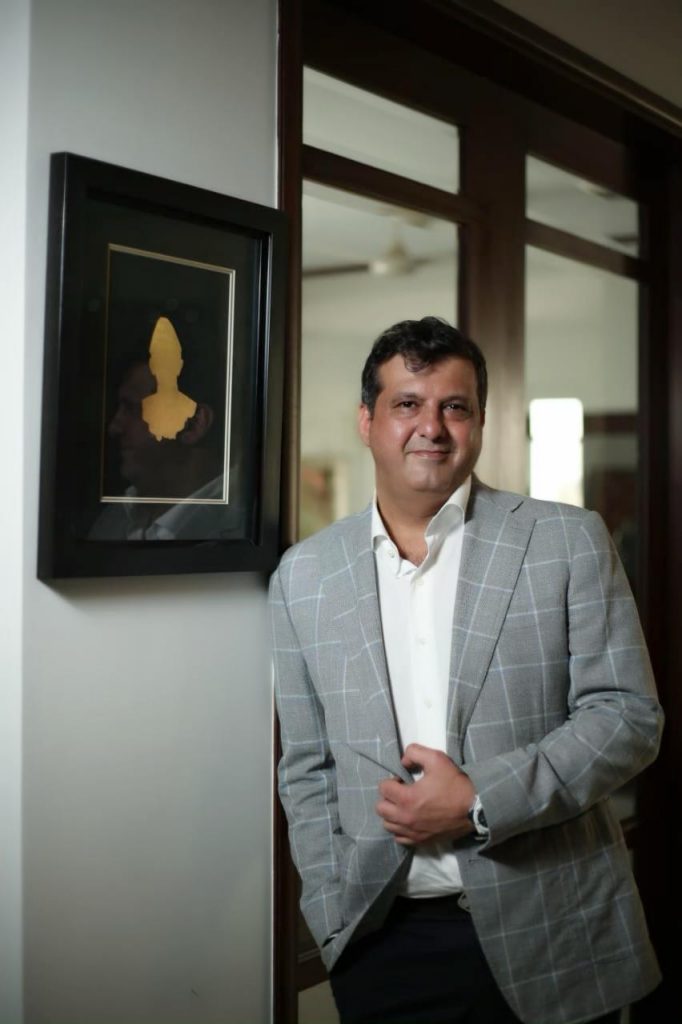 D: How did this turn into business?
RS: In the '90s, as a teenager I dabbled in pre-owned and antique watches as well. I was responsible for beginning the concept of pre-owned watches in 1989 then it turned into business enterprise.
D: Do you feel building a brand like Sonraj was something you were destined to do?
RS: No, it was not destiny. Sonraj was developed through sheer hard work; a hunger and a drive to evolve. When I began there was no foundation.
D: Apart from your international working experience, you also worked in Pakistan prior to launching your business. How did that help you?
RS: My father was a visionary and he had stores all over Pakistan beginning from the late 1970s and early 1980s where I worked in different capacities. I was lucky as got lot exposure which is helping me today.
D: Did you pick up any of your father's professional traits?
RS: There is no doubt that I try to replicate his work ethics and I hope to accomplish that in my lifetime. I try to replicate him in everything I do. He is definitely my role model as he was a visionary. What we do now he was doing more than 40 years ago.
D: How difficult has it been to get the world's luxury time-piece brands to Pakistan and to represent them?
RS: Of course it's not just Pakistan. Acquiring and working with these houses anywhere in world needs dedication.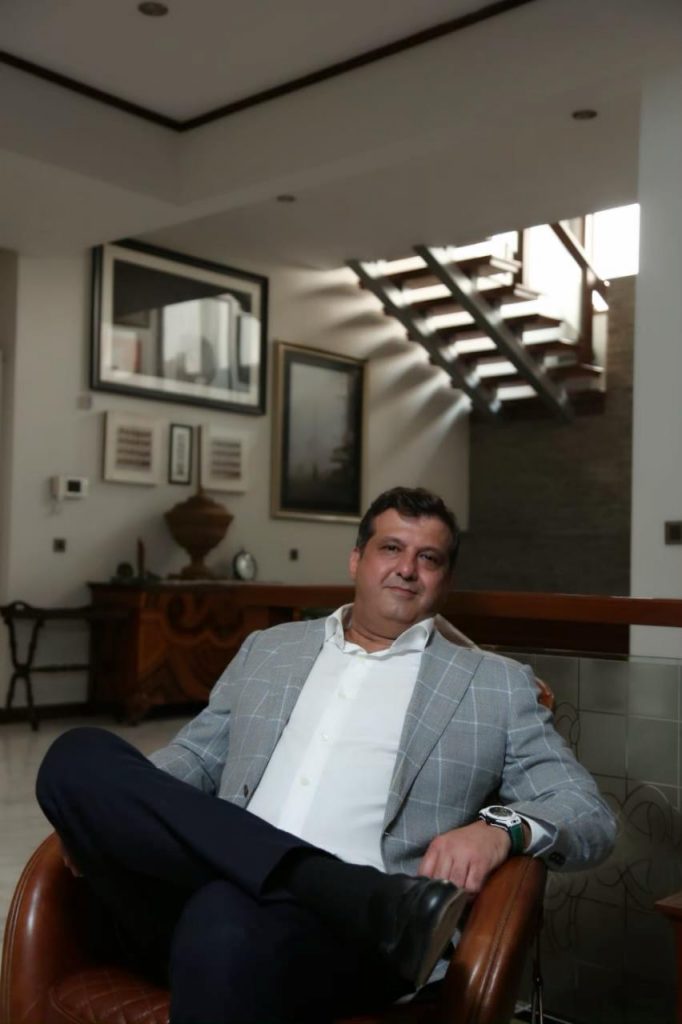 D: Are you very patriotic?
RS: (Laughs) Yes I am!
D: What were some of the most difficult and challenging moments in the course of creating your business?
RS: Every phase has its own share of trials and difficulties. It's difficult for me to name one. However, I like challenges and that provides me with new determination, life and purpose each day.
Can you briefly describe the stores which fall under the umbrella of Sonraj?
Sonraj presents luxury, premium, and more affordable priced timepieces to accommodate a range of buyers through its core distribution network.
The company's flagship retail stores include "Collectibles" and "AM: PM," which house our luxury and ultra-premium timekeepers.
Our "Movements" boutiques offer high-style design at more affordable price points. There is a story behind each of my brands' names and now I am trying to formulate a collective story for all of them.
D: Tell us about Sonraj's collaboration with Hublot and their new collection. How did it come about and how long was it in the making?
RS When I wanted to gift my father a watch in early 2000 I was looking for something different. So I gave him a Hublot 'Super-B' He was not fond of large watches. But he wore the watch till his last breath in 2011. Last year in 2018, I visited Hublot and asked them to make me a limited edition watch inspired by that particular watch. The resultant 'Father's' series was a tribute to my father. I call it "a watch for the previous generation from this generation". Another watch I developed with Hublot had a Pakistani theme with a white ceramic dial with a green strap.
D: Tell us about Ulysse Nardin 'Anthem' watch you conceived and developed with Ulysse Nardin.
RS: I remember it was September 6, 2016 (Defense Day) and I was visiting the CEO from Ulysse Nardin Switzerland and I requested him to hoist a Pakistani flag that day in the manufacturing unit in La Chaux-De-Fonds. I told him I wanted something related to Pakistan and suggested we develop a watch which played the 'Qaumi Tarana,' Pakistan's national anthem. It was created to mark Pakistan's 70th anniversary. This is the first musical watch ever to incorporate the National Anthem of a country. Patrick Pruniaux the, CEO of Ulysse Nardin, flew in from Switzerland for the launch in October 2017 and introduced it as 'Qaumi Tarana.'
D: Your recent activation at 'Baselworld' was all over social media in Pakistan. How long have you been attending and how does it feel representing Pakistan at such a prestigious event?
RS: We go to BaselWorld as a business house and the focus is completely work-related. I have never visited Baselworld as if I was representing Pakistan. I personally don't think my achievements are so outstanding that they would warrant myself as a representative of this great country. But what I have promised myself is that whatever I pursue, including my business ethics, I should give it my very best. That is my service to my country. The activation went really well and was planned and organized by my passionate team.
D: You are renowned as Pakistan's leading custodian of haute horlogerie. Do you feel one should be loyal to one brand and wear only one watch?
RS: As any father, each and every child is close to you. You can wear any watch as long as its not copy or fake.
D: What is your personal opinion about copies of luxury watches or 'fakes'?
RS It's a nuisance. It's so discouraging to craftsmen who work so hard to create those original pieces. The sad part is that people sell copies and people buy and wear them. People who know brands can immediately spot a copy and most of the time their smirk reveals it all!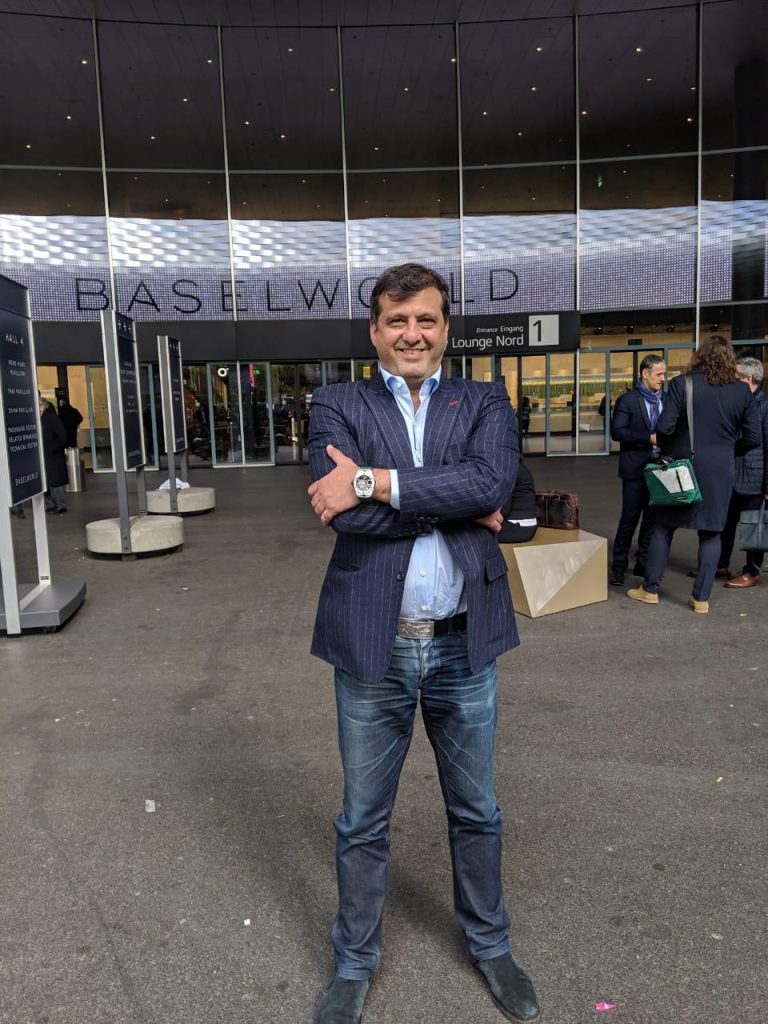 D: I know in your personal collection you have pieces from brands that you don't represent. Can you source the brand you don't represent and sell them?
RS This is not our business. We follow strong ethics and even if we have an enquiry we just pass them on to the official retailer or agent. I can confidently say that since 1996 I have never sold a single watch which we don't officially represent. Prior to 1996 I was dealing in pre-owned and antique watches and even at that time they were used pieces and were authentically sourced.
D: Do you still deal in pre-owned and antique watches?
RS I began the pre-owned business as a 19-year-old with the desire to make some extra money but I believe it was f a learning experience for me. At that young age I personally rendered the concept of pre-owned watches an extremely good reputation. You will never come across any person who will say that even back then I ever sold an inauthentic or suspicious piece. Zurain, you yourself remember very well how we dealt and I don't exaggerate. (Smiles). Today, I am proud of my adolescent formative years. Having said all of that, we don't deal in pre-owned watches today but we are currently working on laying out guidelines and ethics to re-launch that business.
D: Any advice to watch connoisseurs
RS: I would always advise anyone buying a watch to buy from the right custodian who represents the brand. Buy from the official agent or representative.
D: Okay, official agents or representatives for the purchase of new watches but what about pre-owned or antique watches?
RS: Oh just wait for us. (Laughs) Just joking! If one is a connoisseur and not a bargain-hunter then one can figure out exactly where to buy these timepieces.
D: You are renowned as a philanthropist and known to be committed to giving back to society, significantly supporting various causes close to your heart. Can you name some of the charities you support and how?
RS: Special Olympics, Pakistan. I saw the great work Special Olympics was doing and how it was changing the community. I saw the attitudes of those kids and individuals blossoming and transforming. The other cause is The Kidney Center, what is so inspiring to me is the amount of donors and volunteers who have been supporting the cause and prefer to remain anonymous and don't care about garnering recognition.
D: How is your wife involved in the business?
RS: My wife Mona Rameez is my CEO (Laughs). In April 2019, we celebrated our 24th anniversary. She has always been very supportive. She is the force behind me. She is more then capable of managing the business and knows what is happening every day in the business.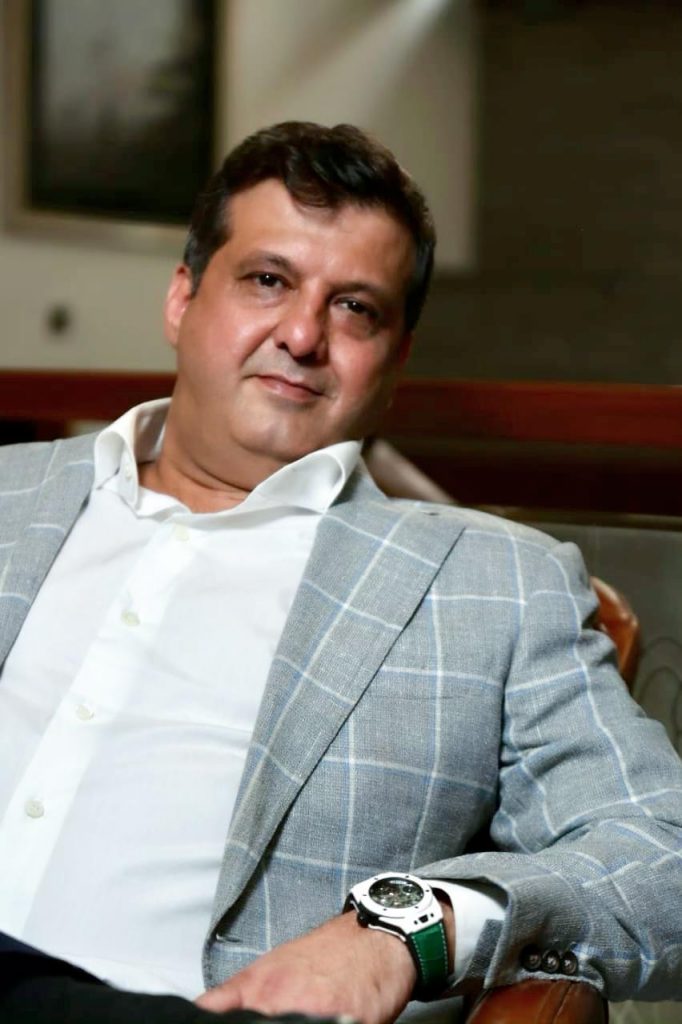 D: Have you promoted any new talented watchmakers, designers, and entrepreneurs? Are there any institutes specifically for watchmaking?
RS: I have been working with a lot of watchmakers. Their work is very complex. I learn a lot from them. For watch-making, internationally there are many institutes but in Pakistan there is one in SITE area, a former polytechnics institute.
D: How do you think buying Luxury items and import related business can help Pakistan?
RS: I would say whatever you buy, please try to buy from your own country. This is the greatest service you can perform for your nation. In this way, you encourage international business houses to focus on your country. There are brands that may want to come to Pakistan but because they have an impression that Pakistanis buy from elsewhere. How can we bring investment and enhance the image here if we don't support and open up our market? Today 70% of luxury and fashion houses are managed and owned by large groups who own most of the businesses around the world and they are investing in potential markets only.
D: What is your vision of creating and indulging in the luxury market? Are there plans of introducing other items apart from watches? What are some future endeavors on the horizon?
RS: One life is not enough. If not me Sonraj's next generation will surely accomplish these ideals. We want to include other items, apart from the jewellery and accessories from Mont Blanc. I might want to focus on fine jewellery and Art. For me, where fashion ends, luxury begins and beyond that it is all Art. I believe that today's luxury evolves into tomorrow's tradition and culture. My brand grew exponentially vis à vis a strategy I had to plan over a period of 15 years. I know I can survive for another 20 years during which a 30-year plan will also be developed. In simple words: We learn from the past while heading towards the future!