YES, I'M WRITING THIS IN ALL CAPS BECAUSE WE'RE LIVING THE DREAM RIGHT NOW! If you're in Karachi or have been in Karachi for the last few days, the excitement and happiness for PSL is in the air! Even if you're not a cricket fan, you've got to admit that our country is the happiest right now.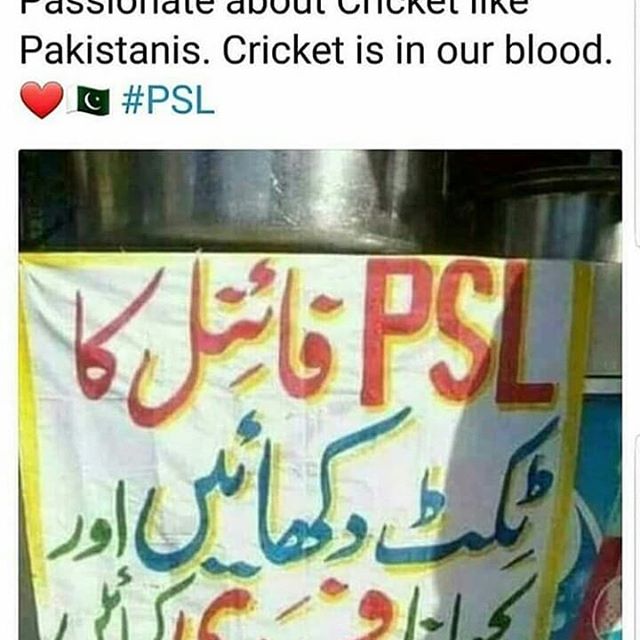 Only a few years ago, no one would have thought that international cricket will ever come back to Pakistan. But it finally has and with time it'll only get bigger and better. Being from Karachi and residing so close to National Stadium I had always wondered what it would be like to sit in one of the enclosures and take in all the excitement and the intensity, of supporting a local team that you can truly relate to, support players who wear your flag and more over become one with everyone else with every cheer, with every scream.
Cricket runs in our blood and these matches are a small teaser of what a PSL staged entirely in Pakistan might look like. Proper home crowd, city rivalries, local players getting the experience of playing in big matches. Welcome home Pakistan Super league. May we get to see the whole tournament being hosted back in the country soon, with fuller stadiums, louder audiences and amazing cricket. All foreign players agreeing to visit Pakistan is a sign of the confidence they have in our efforts for Peace. It will give a chance to our people to witness quality cricket at home. Our warm welcomes and lively crowd will definitely encourage more international cricket matches to be held in Pakistan.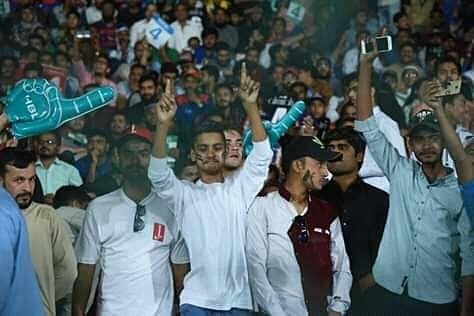 All in all the spirit of Pakistan is alive in all of us. With every PAKISTAN ZINDABAD that feeling of our oneness was adamant and clear. We are Pakistan and cricket definitely runs in our blood, we bleed green. PSL is the best thing that's happened to this country, everyone is happy, cricket is getting better, zero terrorism, classic memes and A plus quality banter – WHAT A TIME TO WITNESS THE CRAZINESS! With that being said the traffic situation in Karachi would be horrendous for a week but khair hai PSL ki khatir seh lenge thora.