The COVID-19 pandemic and its subsequent lockdown have kept everyone indoors since a few months now, and it seems, everyone, including our talented pool of photographers are finding ways to entertain through their innovative ideas! The latest to do so – with a unique twist,  is the powerhouse of portraiture, Jaffer Hasan.
Keeping in line with the social distancing measures being applied around the globe, Jaffer has embarked on a journey to explore humanity during its most uncertain time – almost through an anthropological lens with his series Pandemic With a View.
From one celebrity to another, they've all been captured beautifully in their natural habitat, we'd like to believe, and of course, each has one great anecdote to tell!
So, what do these portraits reveal to you? Explore here with Diva…
Osman Khalid Butt
Caught in the element one would expect out of Osman Khalid Butt, we see the actor reading on top of a wall! Yep, casual evenings. 
Sarwat Gilani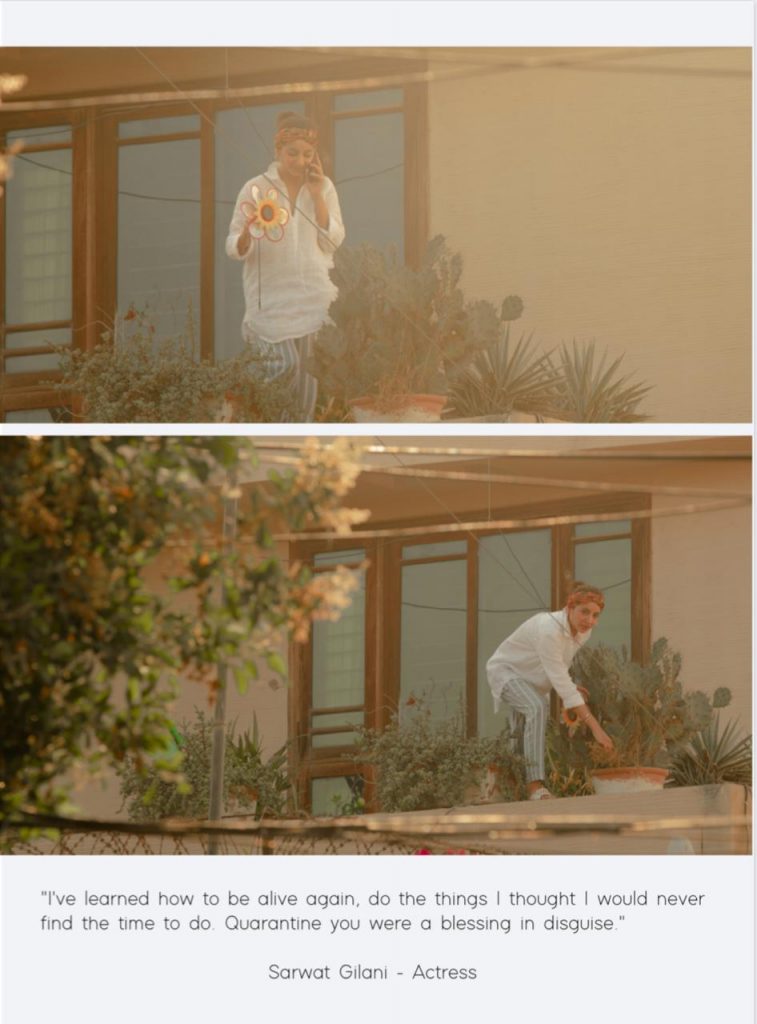 Sarwat Gilani seems to be on a journey of self-disxcovery, and gardening surely looks like it's really helping!
Ali Rehman Khan
Ali Rehman Khan's gaze into the horizon seems to be filled with deep thought, or we wonder if he's coming up with something witty to say, like always.
Adnan Siddiqui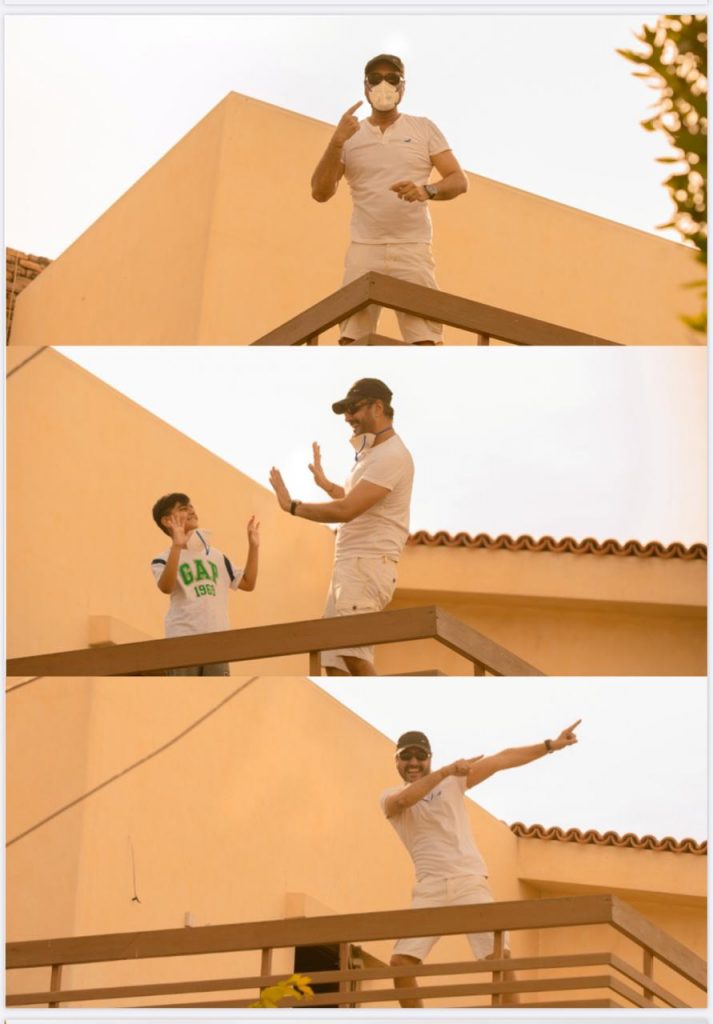 There's nothing like spending time with those who are locked-in with you during the pandemic, and Adnan Siddiqui proves that with this bonding photo with his son.
Ali Safina & Hira Tareen
A 'socially-distanced couple' lens is surely a new way to look at Ali Safina and Hira Tareen from!
Minal Khan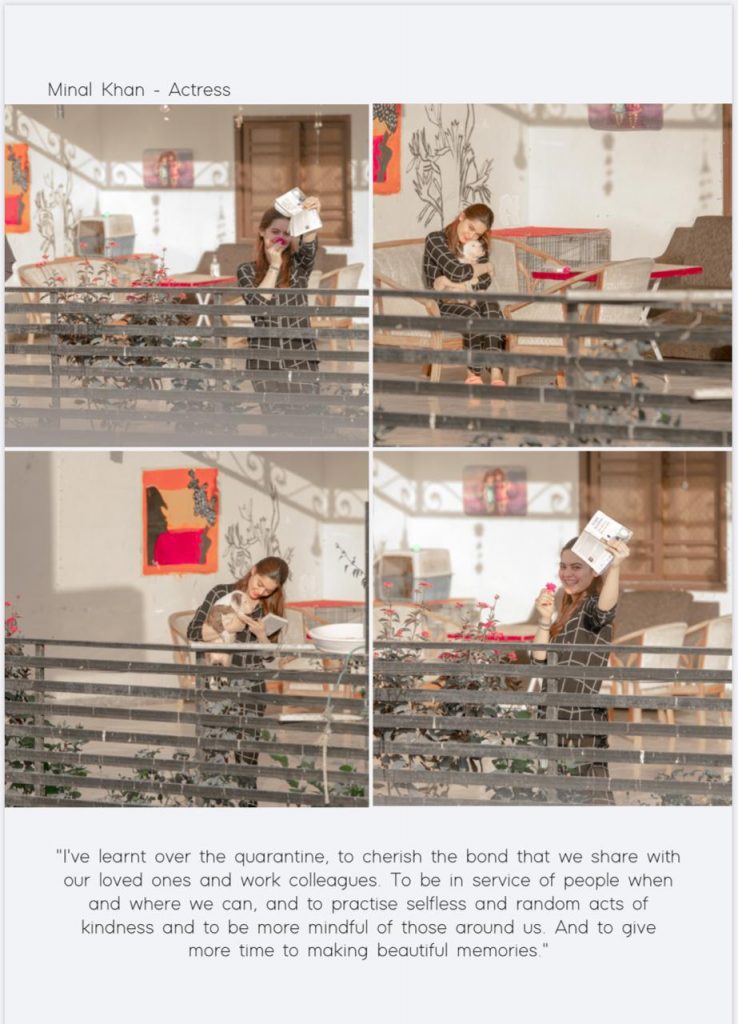 A time well-spent with a book and your loved ones is all you need, and we're sure Minal Khan agrees.
Tapu Javeri
From one famous photographer to another, this is a portaitception we can get behind!
Mansha Pasha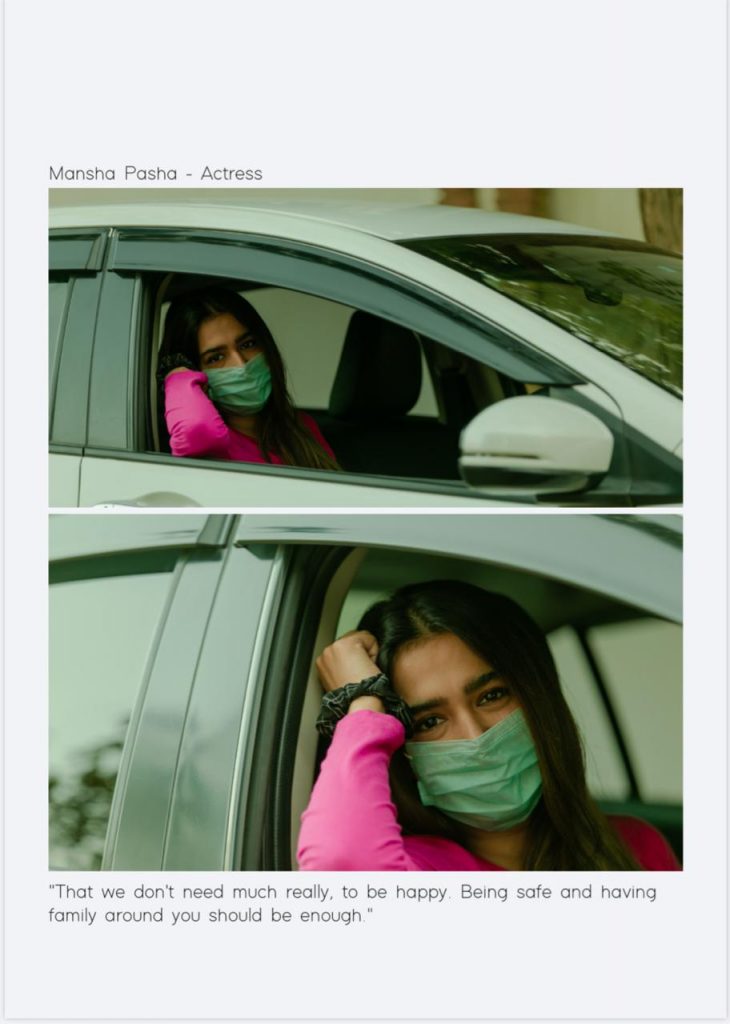 An SOP-friendly portrait of Mansha Pasha is a reminder of what daily tasks such as driving now look like!
Umar Sayeed
Away from the facets of fashion, Umar Sayeed complements yet another time of environment.
Anoushey Ashraf
There's only one way to stay calm through it all, and it's to take it as it comes. We're taking notes, Anoushey!
Sheheryar Munawar
Sheheryar Munawar is the embodiment of all of us when we get to see someone we know, even if it's from afar during this lockdown!
Atiqa Odho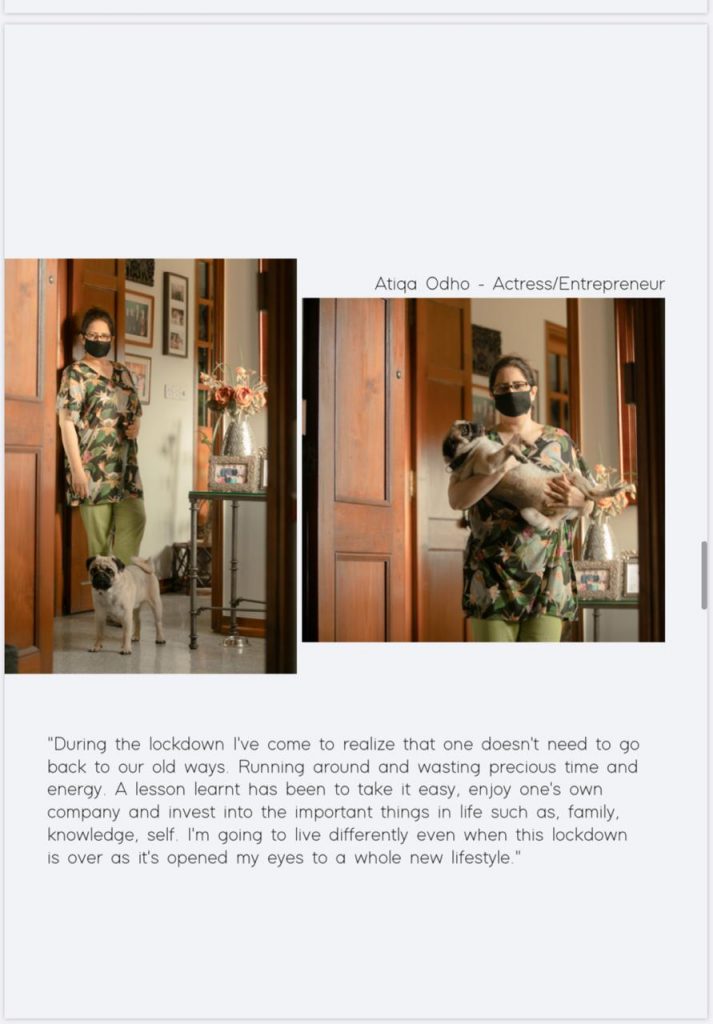 Atiqa Odho knows how to make the lockdown about understanding one's ownself, and we agree!
Mahira Khan
Mahira Khan has the right idea to utilise this time to find peace within ourselves, but we just wish we looked as zen as her.
Junaid Khan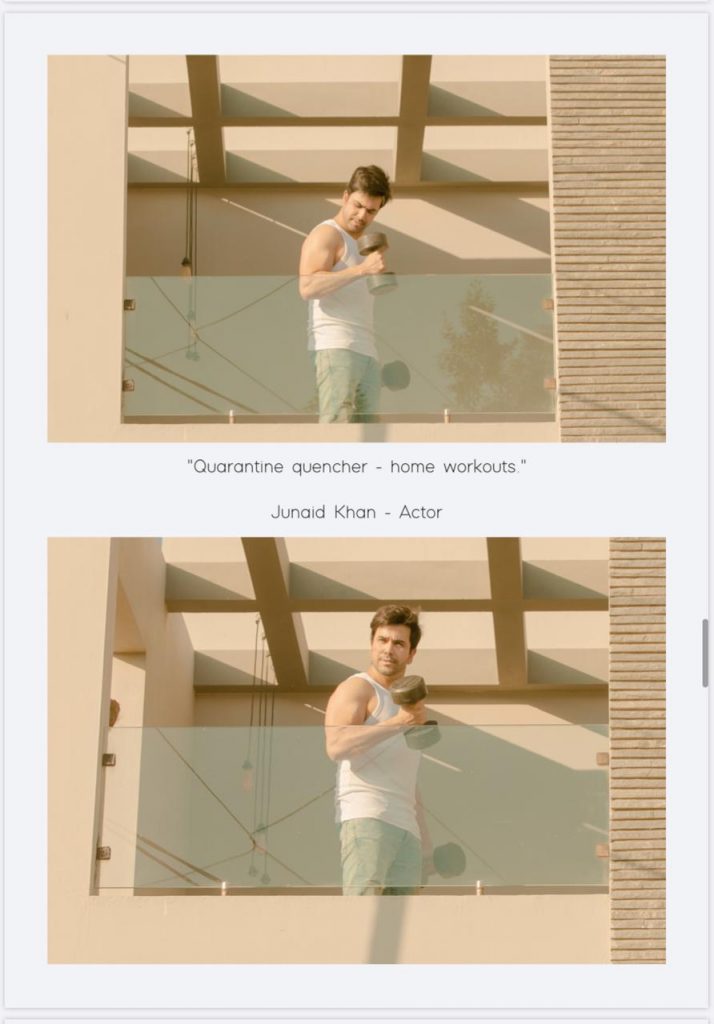 When has home-gymming ever been more important than during the lockdown, right Junaid Khan?
Asim Raza
A director like Asim Raza, who visualisies a kaleidoscope of colours, has also managed to find some colour in this grey time as well!
Bilal Maqsood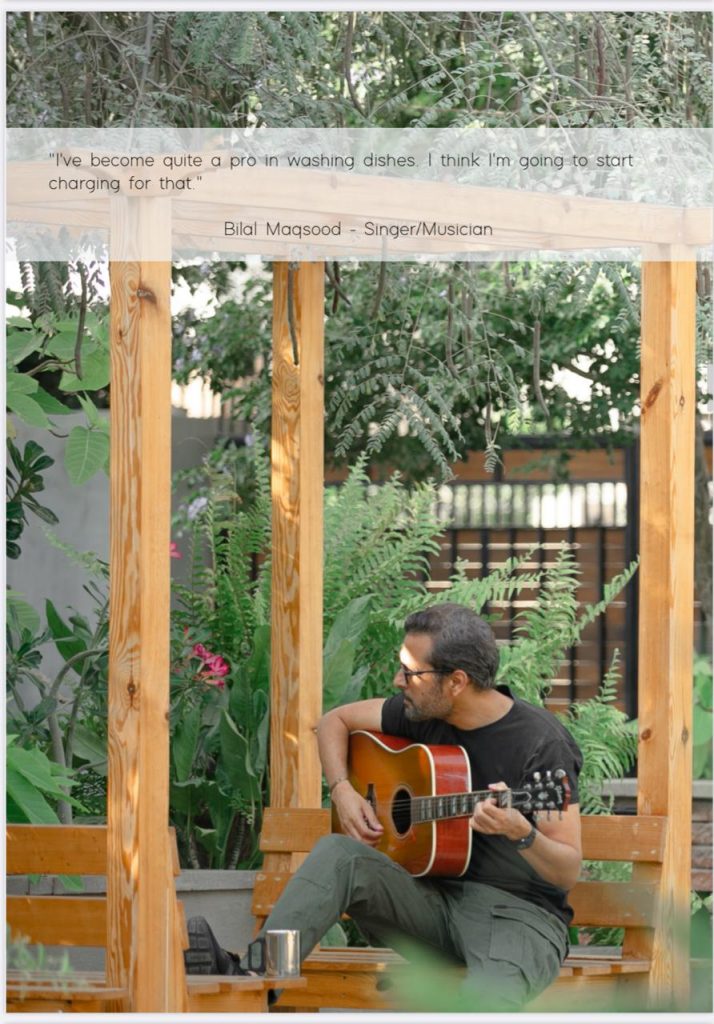 From music to dishwashing, Bilal Maqsood seems to have done it all during this time!
Kubra Khan
They say we only understand ourselves when we are truly alone, and it seems Kubra Khan is doing that too!
Sanam Saeed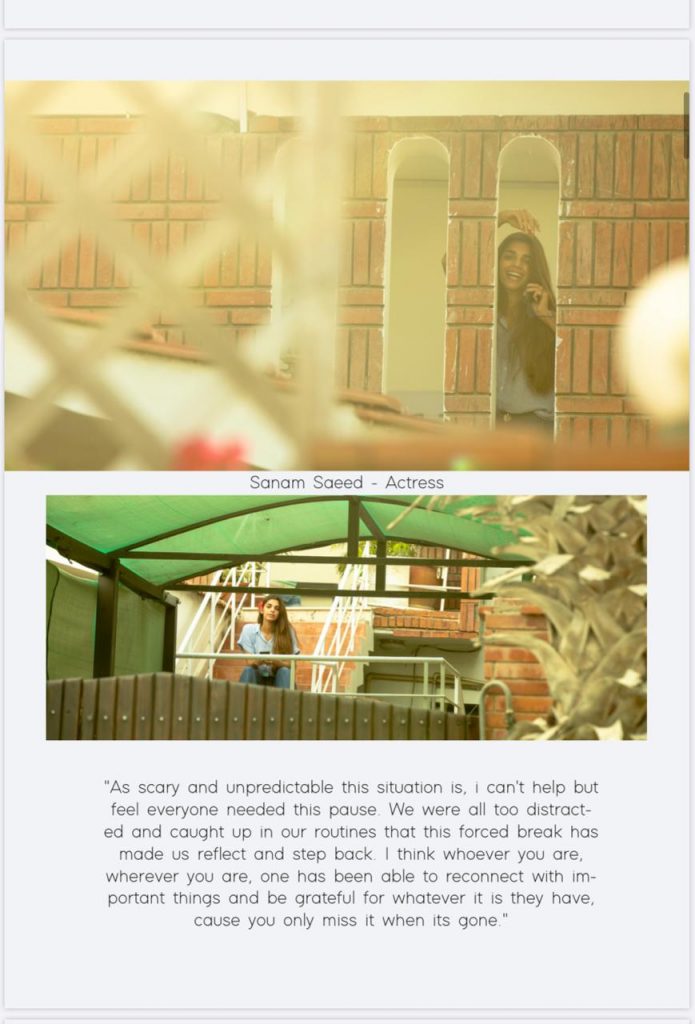 This lockdown is perfect to just pause and reflect for Sanam Saeed, and we'd like to take a page out of her book!
Ayesha Toor
Solitude opens the doors to self-reflection. Ayesha Toor understands!
Bilal Ashraf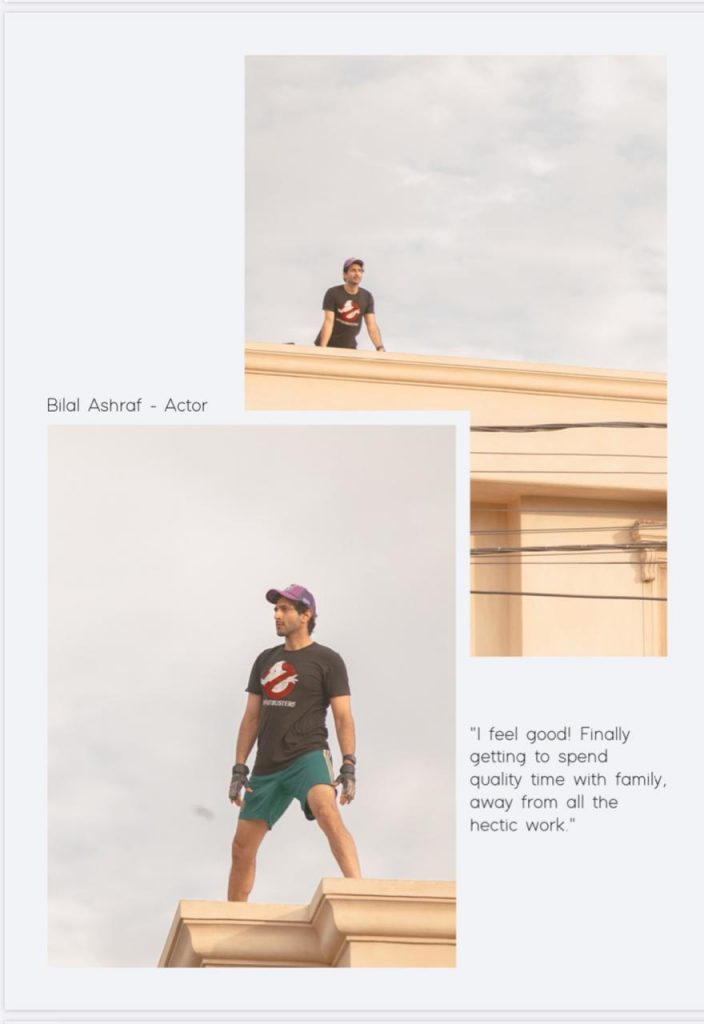 We're not complaining about Bilal Ashraf's rooftop workout, as long all his fans get to watch!
Which portrait is your favourite? Tell us in the comment section below.