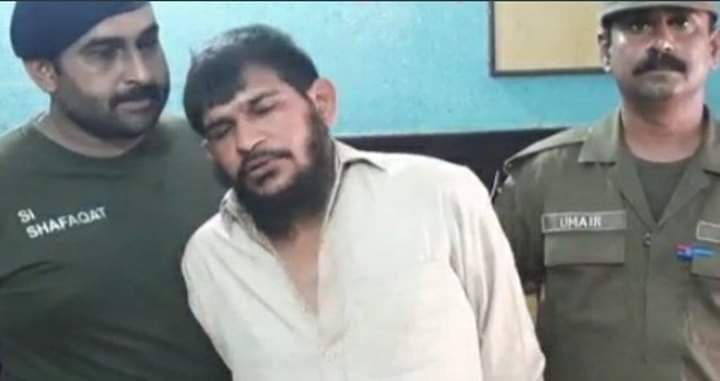 Salahuddin, the man in the video that went viral where he was stealing a few cards from the ATM machine and making faces at the CCTV camera was arrested by the Punjab Police. But what came as a shock was the fact that he was tortured to death by the police officials. Salahuddin was a mentally challenged man which was apparent in the clip which went viral and yet the police decided to show no mercy. The hashtags #Salahuddin and #JusticeForSalahuddin have been top trends on Twitter for days now.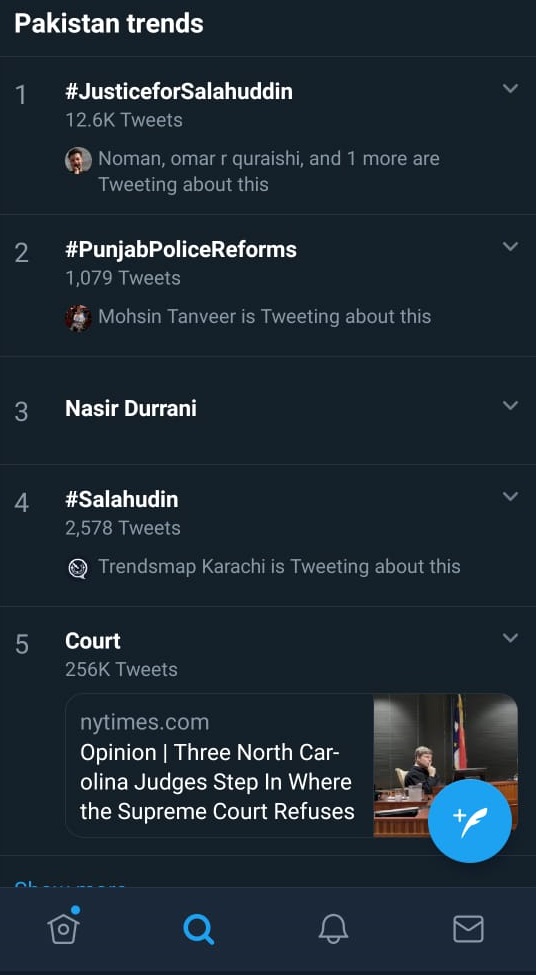 The internet has been standing in support of Salahuddin and has been demanding nothing but justice for the poor man:
That type of justice doesn't happen in "Riyasat-e-Madina", that's the violation of basic human rights. Salahuddin deserves justice. #JusticeforSalahuddin

— Asma Barjees (@asmabarjees) September 5, 2019
Clips from an interview from Salahuddin's mother was shared:
'Only God knows my pain. Everyone knew that #Salahudin was not mentally fit. I want justice for him.'

– #Salahuddin's Mother 💔

This is very painful for parents to bury their child at young age.
Let's raise our voice for #JusticeforSalahuddin pic.twitter.com/OY9gGV04QN

— ßushra Nasir Ahmed (@bushra_2010) September 5, 2019
People also shared clips exposing the lies told by IG Punjab and they were absolutely heart breaking:
IG Punjab has turned out to be the biggest liar of the province. Even if u lie about the torture seen in the pictures. IG arif how will u defend this kind of torture? NO POLICE OFFICER HAS BEEN ARRESTED. SP Habib must be thrown in jail as well #IGpunjabMustResign pic.twitter.com/jK0n9rK7ES

— Hassaan Niazi (@HniaziISF) September 4, 2019
Heart wrenching scenes of Salahuddin's father receiving his body were shared:
Mentally disabled Salahuddin's father receives dead body of his son who was killed under Punjab police custody. No parent deserves this. No matter what #JusticeforSalahuddin pic.twitter.com/MKUSFfEjxv

— Murtaza Ali Shah (@MurtazaViews) September 3, 2019
People shared clips of how Salahuddin's father came to know about his death via social media:
We came to know about his death via media reports: statement of Salahuddin's uncle (Mamu).@UsamaKhawar#JusticeforSalahuddin pic.twitter.com/jsPqyx9Gbi

— The Wildling Fire Chief (@HaidarBhaiJaano) September 3, 2019
Beshak, ibrat ka nishan banein:
Abbu kehte hain ke aise loogon ka mazak nahi urao in ko kabhi tang naa karna yeh loog Allah ke bohat kareeb hotay hain darwaish hotay hain. Aaj yeh dekh kar dil bohat roya hai. Allah iske zimmedaron ko aisi saza dega ke ibrat ka nishaan ban jaengay pic.twitter.com/a1An0dPFTv

— Main Abdul Majid Hoon (@ComicsByMajid) September 4, 2019
People were condemning the Gullu Butt violence culture:
I condemn the brutal violence of Gullu Butt cultured Punjab Police that ended up taking an innocent life. We want #justice for #Salahuddin#JusticeforSalahuddin pic.twitter.com/sLiwTppzdi

— Sehrish Ali 🇵🇰 (@DrSehrish_Ali) September 4, 2019
People wanted to stop ghunda-gardi of the police:
STOP HIRING officers who:
1) are mentally SICK n R not capable of protecting the citizens of this country. 2)are capable of fighting physically"Gundagardi Kyun k hai wardi?" BUT their IQ level is ZERO. 3) savage inhumane 4)Nepotism or w/o holdin any sort of degree. #salahudin

— Saida Imtiaz (@SaeedaImtiaz) September 4, 2019
People also tried reminding PTI officials that Riasat-e-Madina has justice:
The only thing which we should follow is justice. Riast e Madina is famous for justice.#JusticeforSalahuddin#PunjabPoliceReforms pic.twitter.com/0BzB4f8hHD

— Hasan fasih (@ItsHasanfasih) September 5, 2019
People were appalled at the torture:
Appalling this man suffering from mental health issues was killed in police custody in #pakistan. Now it's time for #JusticeforSalahuddin https://t.co/HRl4Zcl4w1

— Mohammed Shafiq (@mshafiquk) September 2, 2019
You must be an animal to torture & kill a disabled innocent man.@OFFICIALDPRPP you are animals.#JusticeforSalahuddin pic.twitter.com/2otkqstCSg

— مطلوب حسین طاہر (@matloob_ht) September 5, 2019
Highly saddened by the news. There is no difference between the murderers of #Salahuddin and the murderers of #PehluKhan اللہ ظالموں کو پوچھے گا۔

— Arif I. (@arifktk) September 1, 2019
People are standing for Salahuddin like they would have stood up for themselves:
I m #Salahuddin , I m different from YOU,according to standards set by society so YOU tortured me, burnt my skin n my soul to satisfy you puny egos, YOU laughed at my helplessness, YOU cut my flesh. I m an angel , I flew back to heaven but where ll YOU go?? #JusticeforSalahuddin

— Dr Humma Saeef (@HummaSaif) September 5, 2019
People are changing their display pictures to that of Salahuddin and are urging others to do the same:
I'm changing my profile picture, until the justice is served, I would also encourage you to do the same. Please RT#JusticeforSalahuddin#MyDPforSalahuddin pic.twitter.com/qSXZp3yXYC

— Ali Raza Khan (@iMProudPakistan) September 5, 2019
People were ashamed of how the system was running:
My heart is bleeding for this poor guy and I m ashamed of how this system is working we r far away from any developed society where every human being has the same rights #JusticeforSalahuddin #PunjabPoliceReforms #tortureinpolicecustody https://t.co/p9lmQYdbhp

— ayesha ehtesham (@ayeshasohaileh4) September 5, 2019
It's sickening &concerning.Our police is frustrated/ inhuman to that level all they had to do was take it all out on a poor mentally retarded man.Who can't look after himself was tortured to death.We need to reform our police culture & system #JusticeforSalahuddin #Salahudin pic.twitter.com/oqo6NvrLOA

— Areesha Babar (@areeshababar24) September 4, 2019
Hamza Ali Abbasi stood with Salahuddin:
When small time thieves die in jails because they r poor while big time thieves enjoy five star facilities in jails bcz they r rich/powerful, how can u expect our country to prosper? Without justice, no country can prosper no matter what the economic policies… Its Allah's law. pic.twitter.com/Cxz22U6VQ4

— Hamza Ali Abbasi (@iamhamzaabbasi) September 4, 2019
And also called the inquiry a 'na khatam honay wali inquiry':
He was mentally challenged but seemingly physically ok and Punjab Police's cited reason of death of natural causes seems like NON SENSE! Any suspensions in Punjab Police? Any one arrested from within the police? Ya phir bass aik na khatam honay waali INQUIRY? https://t.co/jAn2b57pJP

— Hamza Ali Abbasi (@iamhamzaabbasi) September 4, 2019
Nadia Hussain was looking for answers for the brutal killing:
This is CRIMINAL!!! Who's responsible for his death???? Police or ghurbat or mental illness?? https://t.co/3DaiyIpoav

— NADIA HUSSAIN (@NADIAHUSSAIN_NH) September 3, 2019
People just want justice for the poor:
Can't bring myself to share the pics of #Salahuddin's brutally tortured body but those going on about justice do nothing, you'll know exactly what this justice is for poor people. pic.twitter.com/0np01BF3l1

— Hasan Zaidi (@hyzaidi) September 4, 2019
Armeena Khan too wants justice for Salahuddin:
#JusticeForSalahiddin please!

— Armeena Khan (@ArmeenaRK) September 4, 2019
Waqar Zaka too came forward in support of Salahuddin:
As police will never going to stop killing people like #Salahuddin . How about we request Police to use the same method on the Politican, who are involved in stealing money, noone will punish the Police, so let's use their skills, Nominate kis Politican k sath Aesa Hona chahiye

— Waqar Zaka (@ZakaWaqar) September 4, 2019
Following the social media support asking for justice for Salahuddin, an FIR has been lodged against the police officers and an inquiry is to be held:
Update on #Salahuddin Case:

Govt of Punjab has requested for #Judicialinquiry of the case

FIR has been registered against police officials. Murder case registered against 3 officials including SHO.
DSP and all 3 policemen have also been suspended.
Post-mortem report awaited.

— Dr. Shahbaz GiLL (@SHABAZGIL) September 4, 2019
All we'd like to add is that justice delayed is justice denied and we hope to see justice being served!