Pakistani dramas have great power to garner massive attention and make stars out of the lead actors, and that's a reason why many major A-list celebs choose to invest their time in the television industry. However, what happens when the show turns into a device of nepotism and shuns the lead star of it all?
Well, exactly what is happening to the much-loved show, Ruswai, happens!
Becoming a huge point of controversy for the critics, journalists and the public, alike, Ruswai's turn from the lead actor – Sana Javed's narrative of Sameera to a story that is anything but about her is not setting well, as people have started to blame the director and actress Rubina Ashraf of nepotism in the show!
The narrative, which originally revolved around the story of a rape survivor has now turned its face towards something no one was expecting as it is now focusing on the director's daughter, Minna Tariq, and naturally, social media has spoken out!
Critic and writer, Omair Alavi, was one of the first to share his feelings towards the change in the show, because he believes Ruswai is actively sidelining the lead, Sana Javed.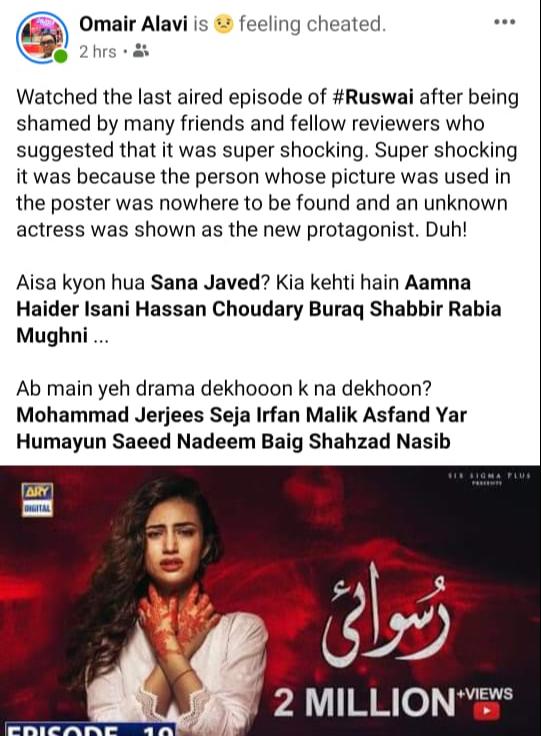 Similarly, journalist, Maliha Rehman took to her Instagram to express her feelings. She believes, 'in what started off as an impactful narration of a rape survivor's journey, dwindled down into a saas-bahu humdrum drama.'
Another major name of the industry, journalist, Aamna Haider Isani questioned the show's turn in a tongue-in-cheek comment.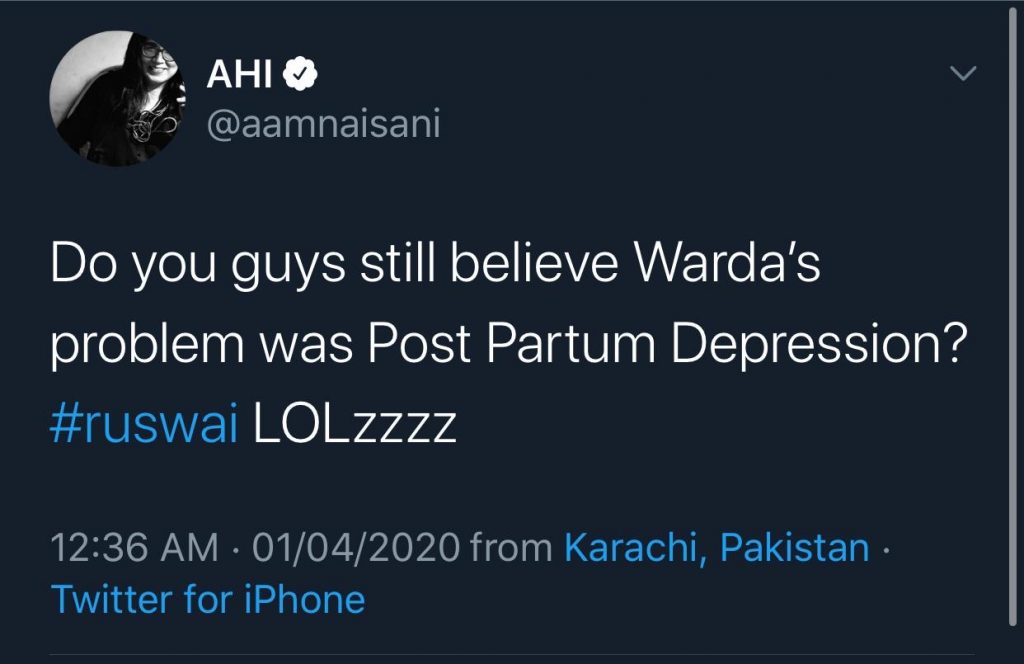 Many are now coming up with their own theory about what is going on.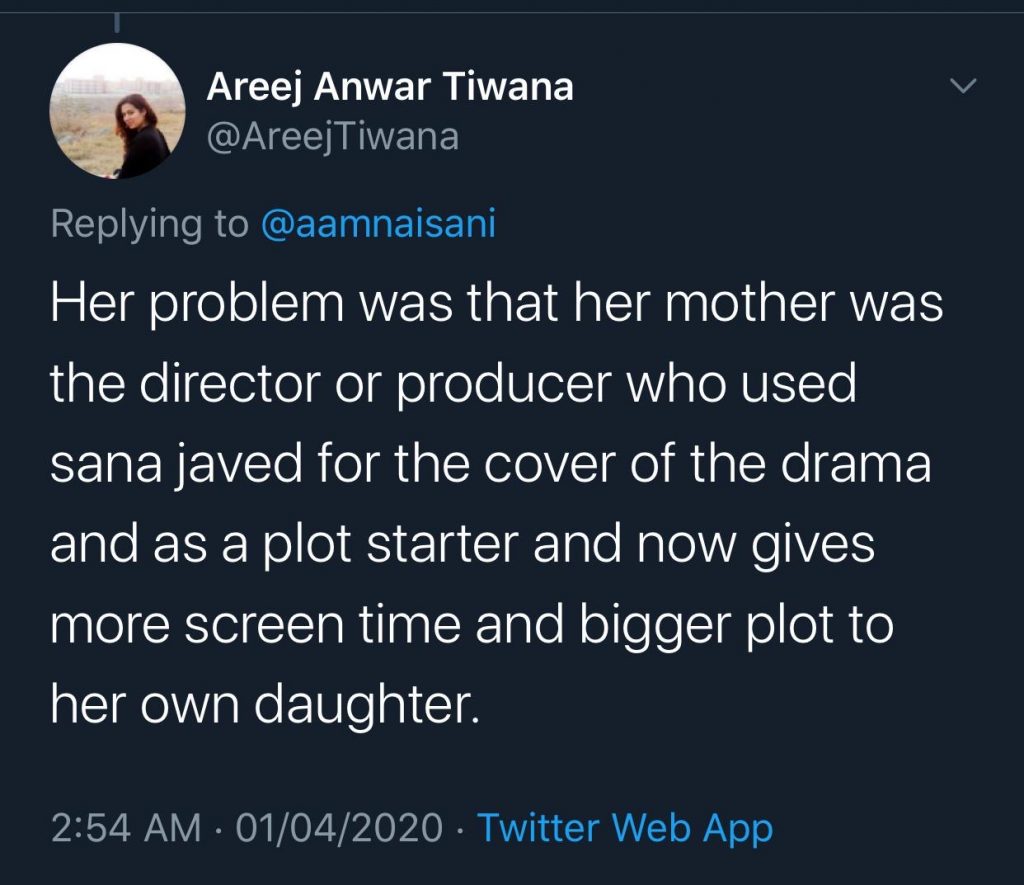 Of course, others pointed out how the 'nepotistic' move isn't actually helping.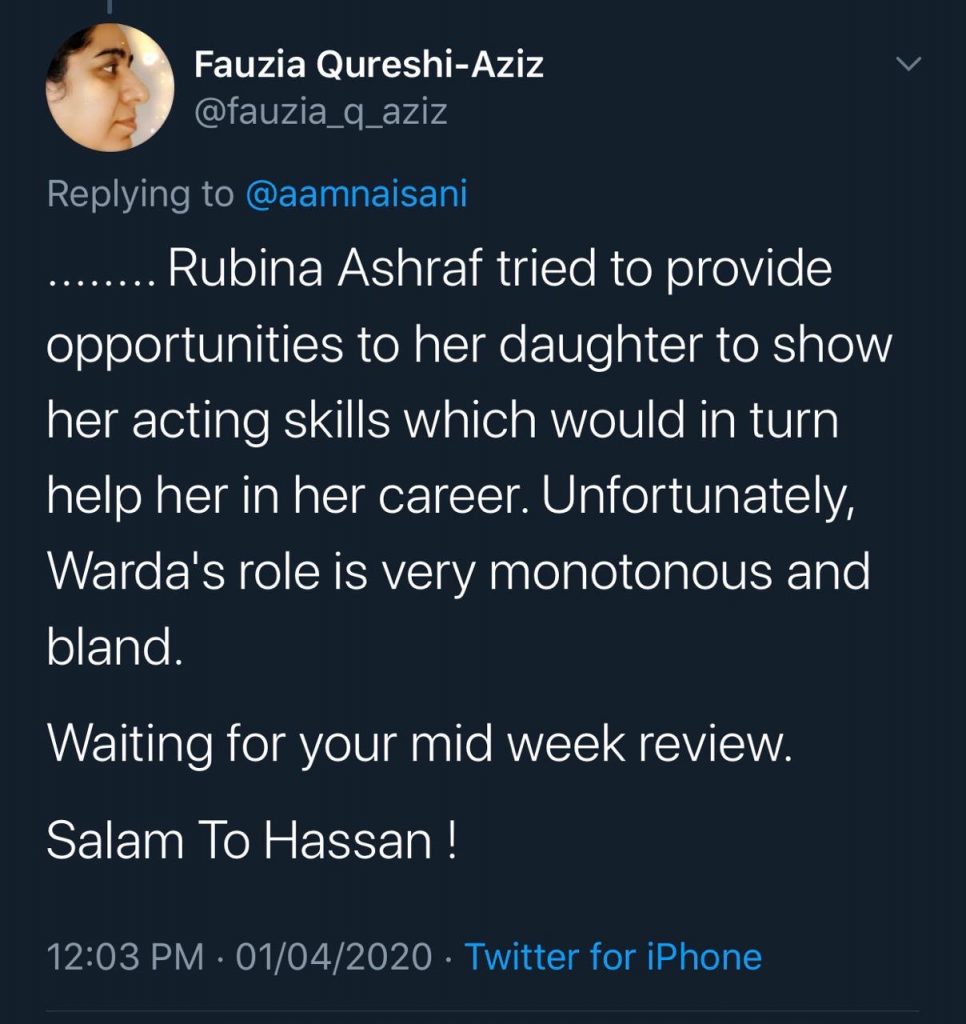 People are even questioning whether the point of focus of the show was ever supposed to be Sameera or her struggle.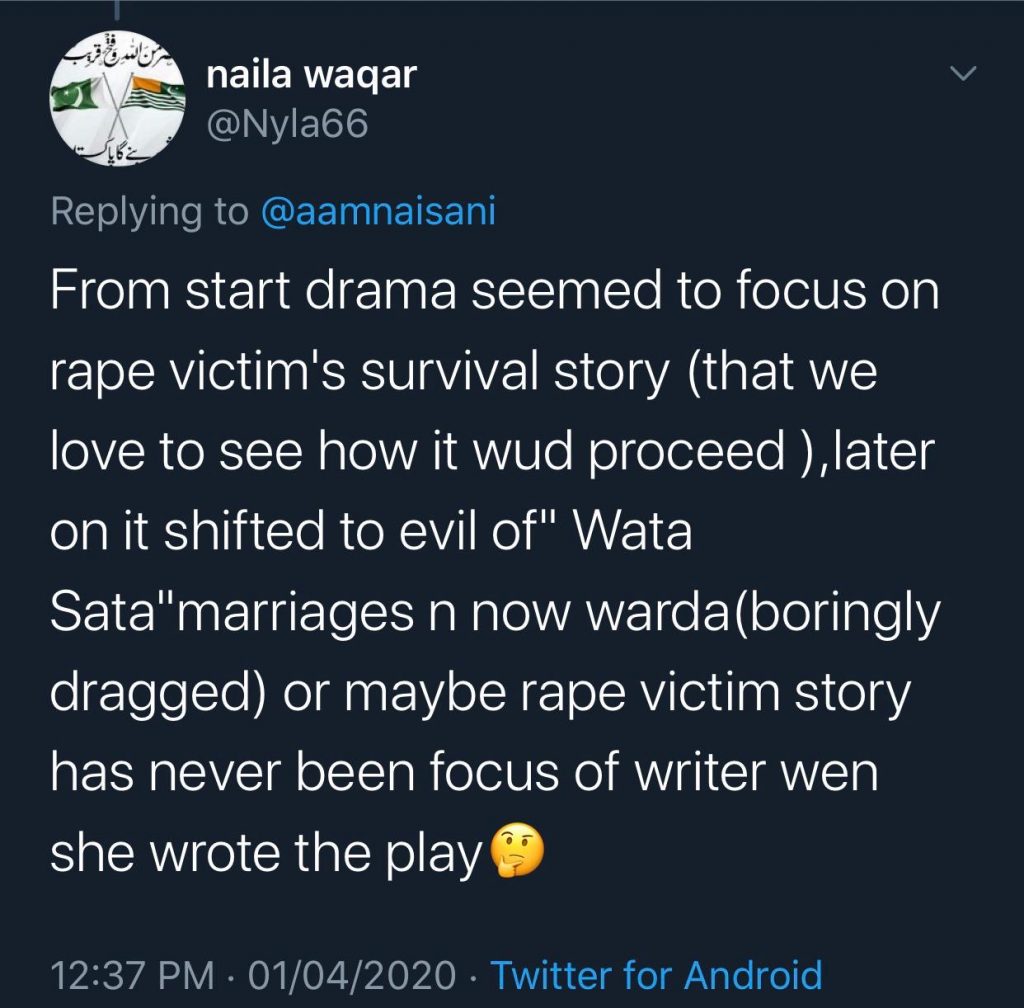 It's never a good sign when people ACTUALLY stop watching the show because of such things!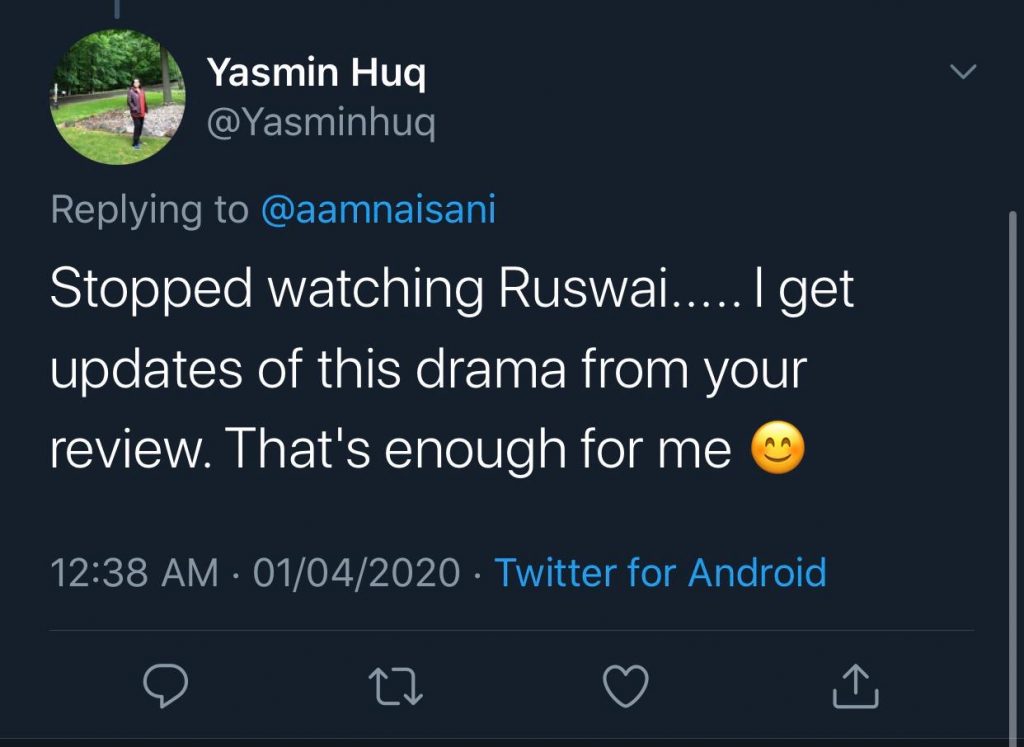 Tweeple, are clearly not happy, are they?!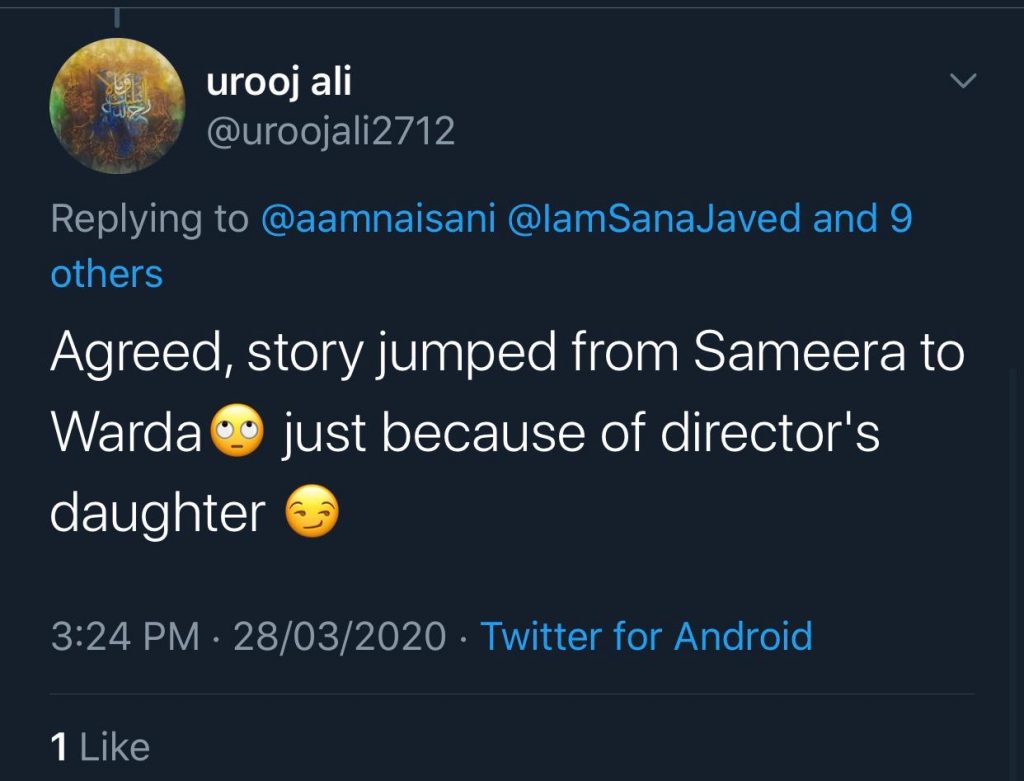 The people really have spoken, they want to see what is happening with Sameera!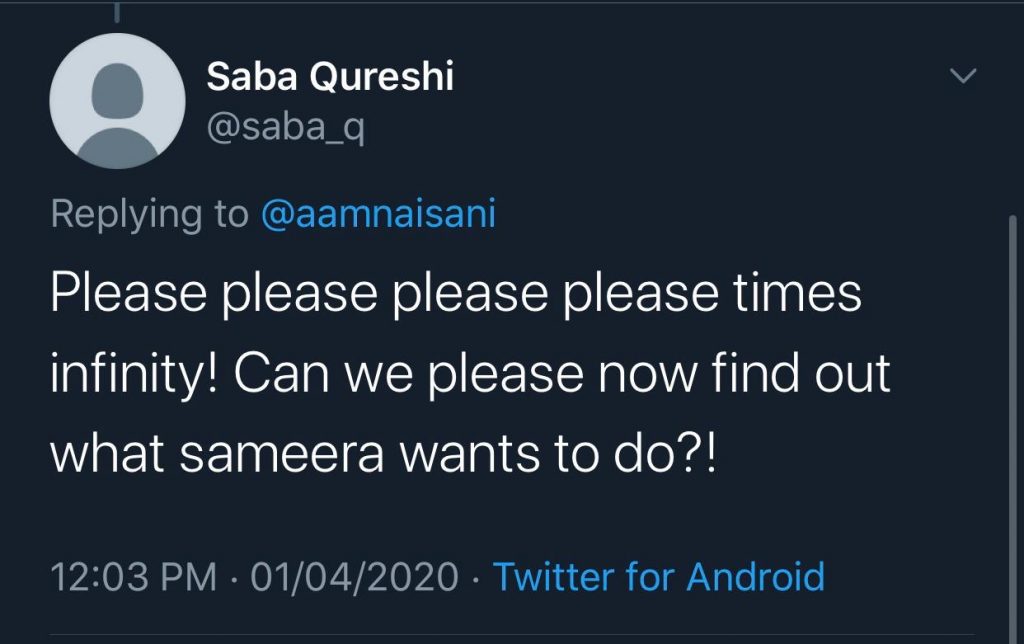 Twitter has also concluded that it may allegedly have been Rubina Ashraf's plan to make it about her daughter from the get-go.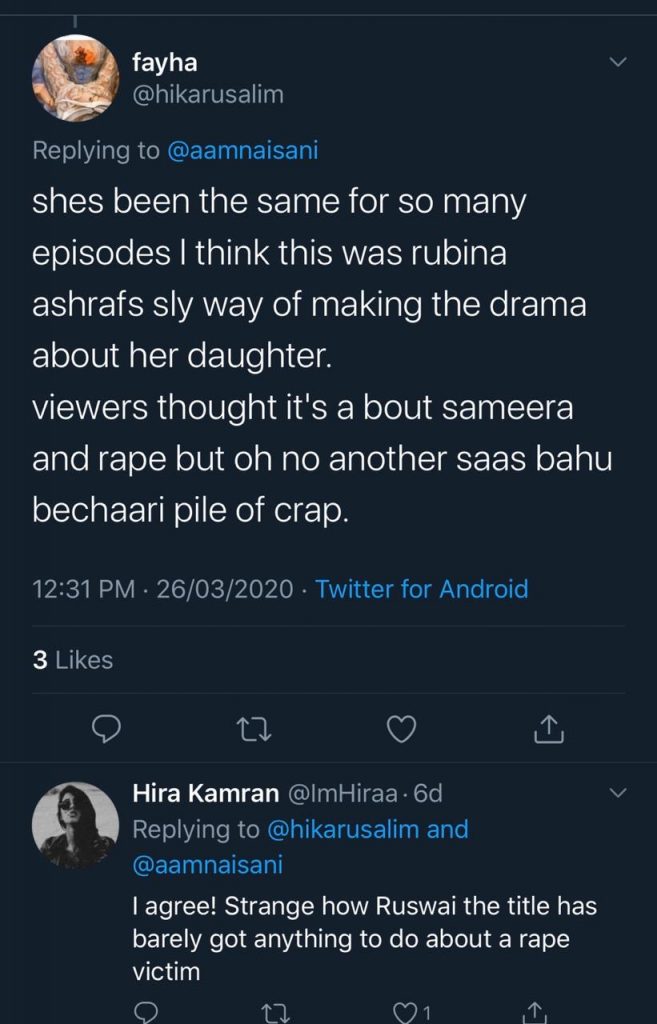 Twitter has also raised questions on how something like this is disappointing.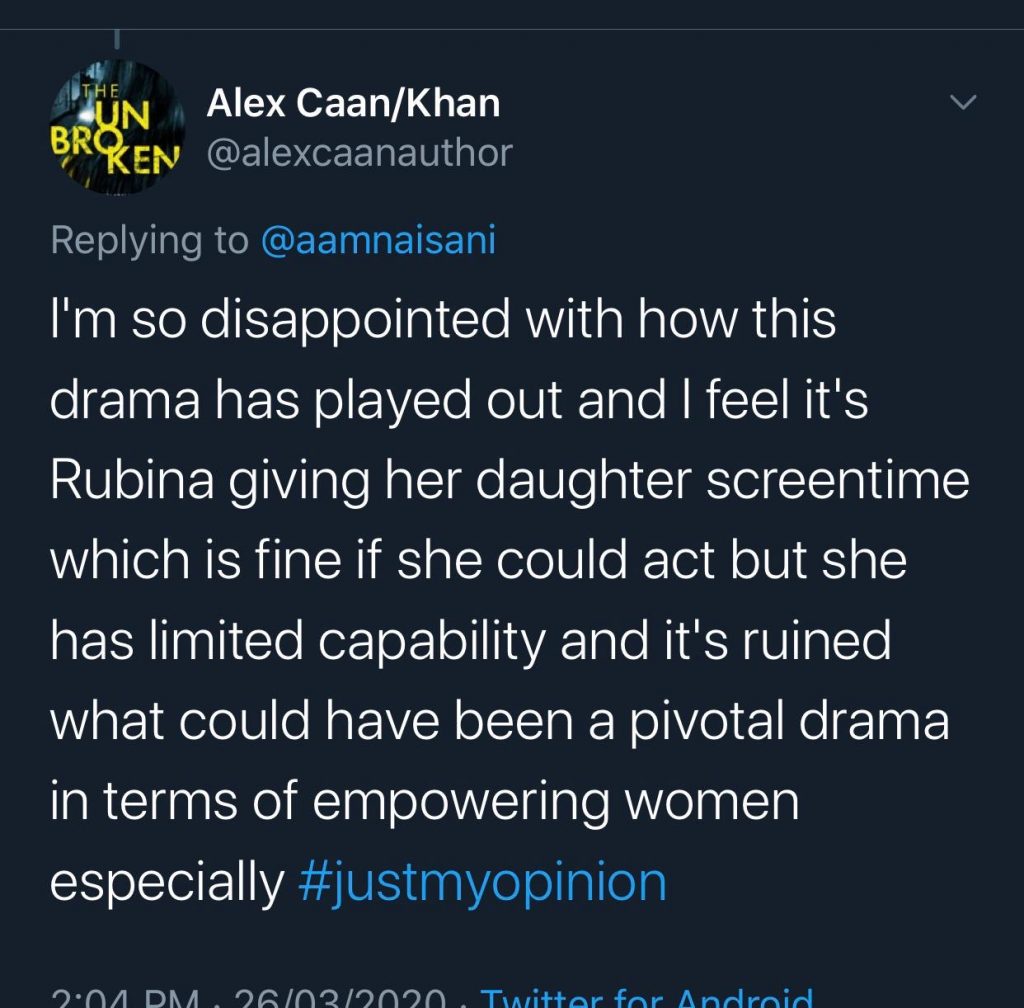 Boy, this has angered people!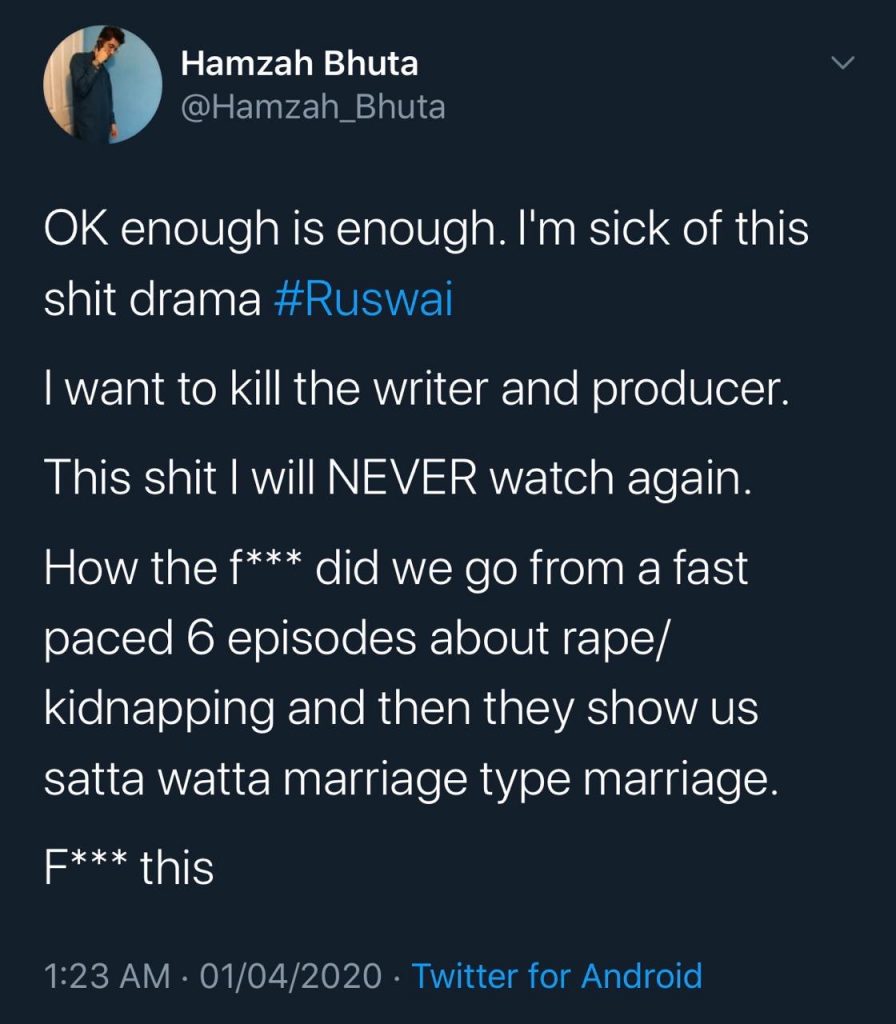 It's truly getting on people's nerves at this point.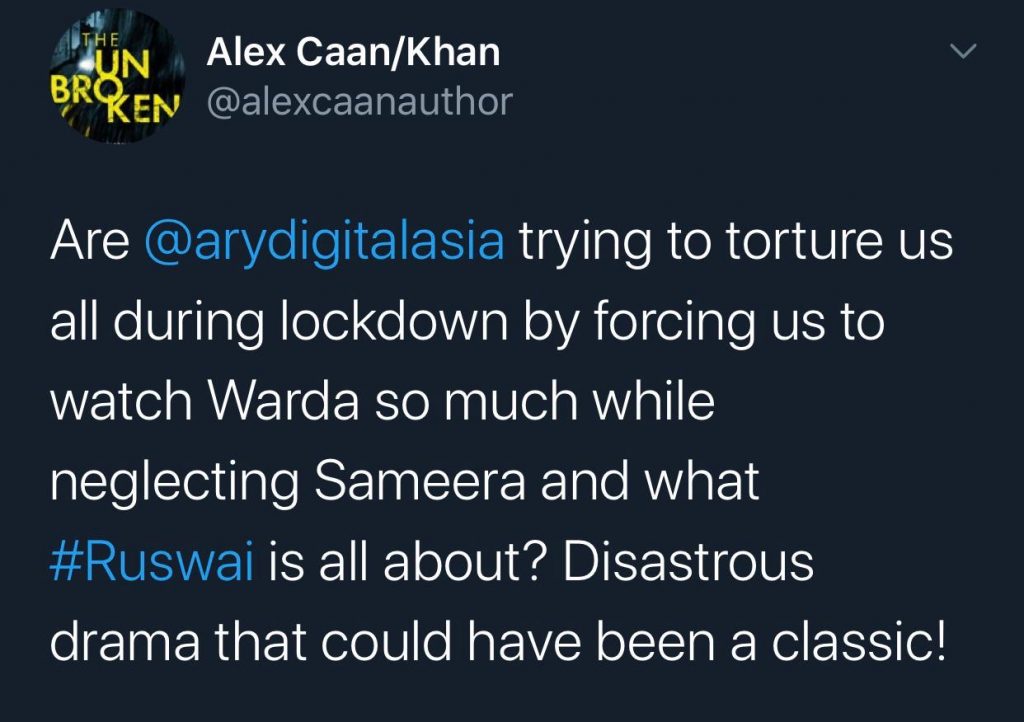 What exactly was Sameera there for? People want to know!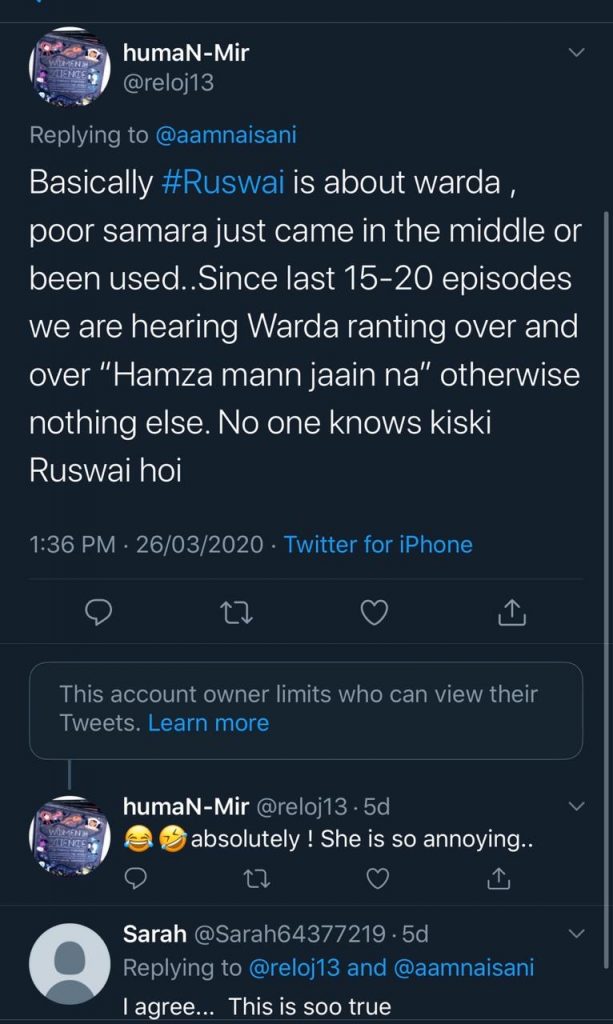 Clearly, something's wrong when the people start questing the writer's intent.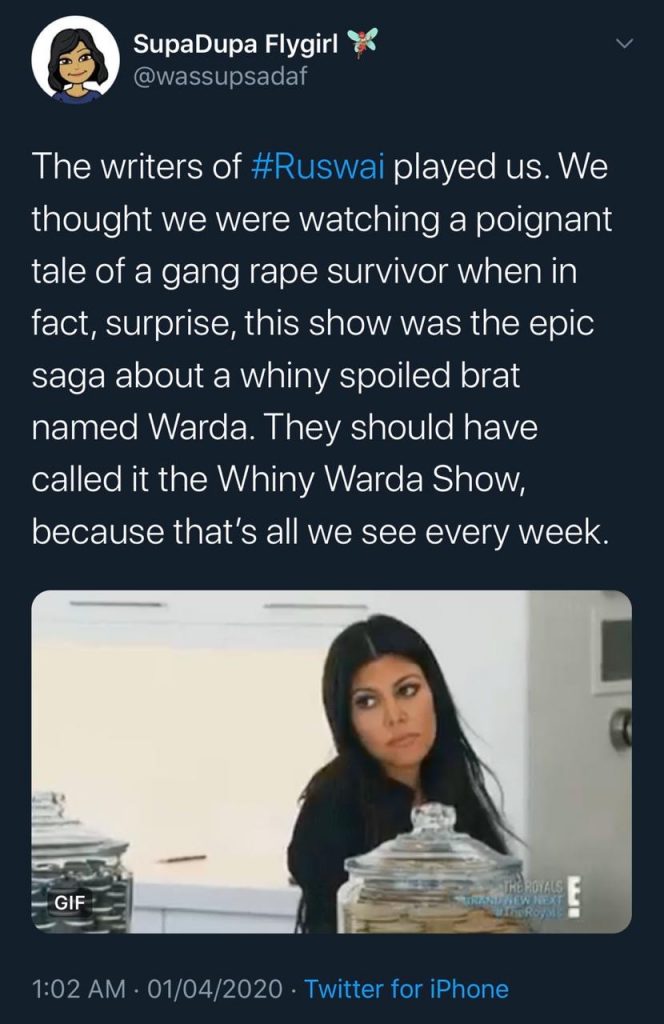 Plus, when your main lead is not the highlight any longer, the intent does deserve to be questioned!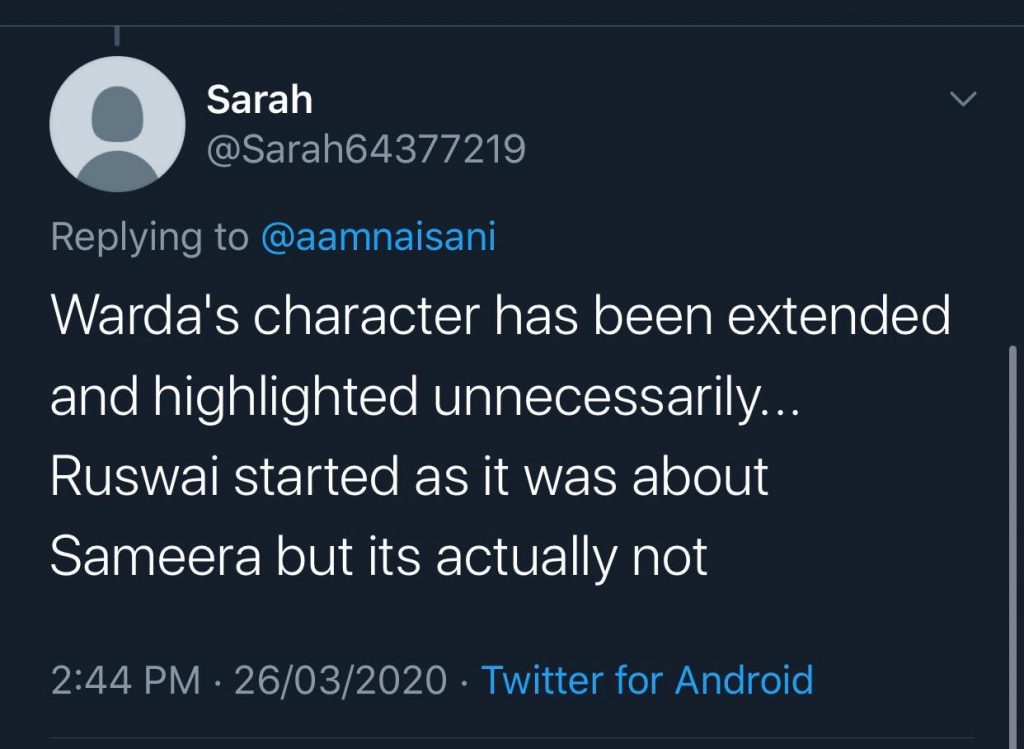 Do you agree with the people? Has Ruswai's turn been for the worst? Tell us in the comment section below.