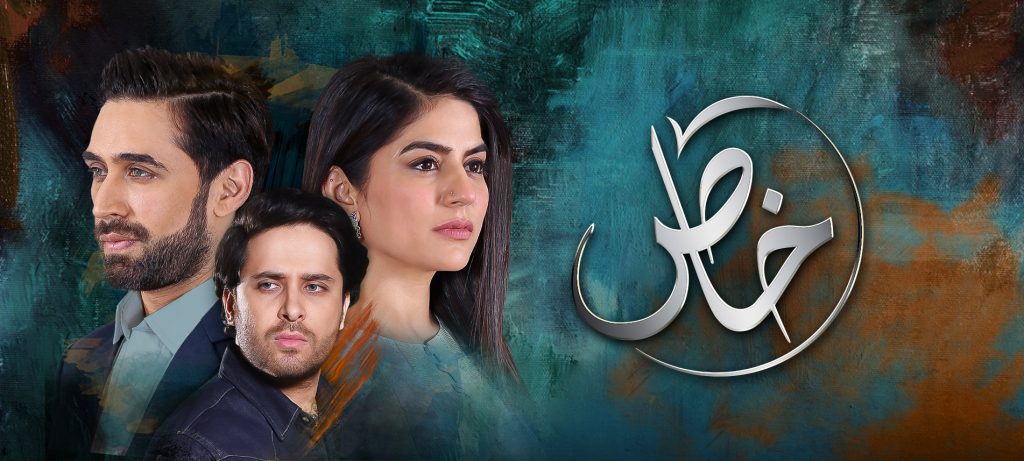 The drama Khaas is just about to end, but the writers just aren't done playing with our feelings yet 😭
The fans were extremely happy to see Saba and Fakhir get their much needed happy ending, but the last two episodes have been hinting a big twist in the plot which is Fakhir talking about death every now and then, last night's episode explicitly showed Faakhir's dream where he met an accident, all hinting to the fact that he might actually die. And its not just us who think it might happen but fans all over the internet are kinda heart broken about it too:
#Khaas what's with the constant hints at Fakhir dying? Apko koi allergy hai happy couple scenario se?

— Humeira Ajaz Kazmi (@humeirakazmi) October 17, 2019
We hope so too!
Im getting a little annoyed with this Fakhir might be sick / dying track but I am hoping The makers of Khaas are just playing with us to kerp us hanging for the lat episode of #Khaas Good men maybe flawed but they are not impossible to find no matter what our dramas tell us

— Sadaf Haider (@tomtomatoe) October 17, 2019
WE HOPE NOT!
Um so Faakhir will die & Saba will go back to Ammar because he will realize his mistakes and become a better man? 🤮 #Khaas

— 👽 (@ghairhaazir) October 16, 2019
Please no. Is something about to happen to Faakhir ?! 🥺🥺🥺 #Khaas

— UziShi (@UzmaRS) October 16, 2019
We do too 😭
I have a sht feeling that Faakhir is going to die. #Khaas 😭

— Mahwash Ajaz (@mahwashajaz_) October 16, 2019
Exactly!
Why are they trying to kill Fakhir in #Khaas ? All the hard work and realism will be lost if Saba remarries Ammar after Fakhir's death.

— Hina Qamar Siddiqi (@hinaqs) October 16, 2019
All these episodes only to see Saba getting back with Ammar? No thank you!
IT WILL RUIN THE WHOLE PLAY NOOOO #Khaas https://t.co/MEeJCSSTJ4

— Mahwash Ajaz (@mahwashajaz_) October 16, 2019
Need. More. Fakhirs.
Hahahahaha now please reassure us that it won't happen! We love Faakhir too much and such supportive husbands are needed on-screen. 🙏🏼😫 https://t.co/SAXtLjZ05W

— SophiaQ (@SophiaAQ) October 16, 2019
Humari hi nazar na lag jaye Fakhir ko:
In a world full of Ammars, be like Fakhir ❤️#Khaas @HaroonsMusic pic.twitter.com/RkUR841sbC

— Myrah Ahmed (@BeLikeMyrah) October 16, 2019
She's got a point:
So fakhir is going to die?
Im pretty sure Saba wont go to Ammar but you dont go off killing a good character just to pummel a story further #Khaas

— Bizzarre CK (@ess_rgee5) October 16, 2019
I think we all will need a proper explanation:
Can the makers of #khaas explain me Why they are hell bend on Killing Fakhir character???
I need proper explanation to this.#humtv

— Ghazal ~غزل (@ghazal_Bux) October 16, 2019
Even Haroon Shahid, our very own Fakhir, learnt about the internet's predictions:
Pehli dafa kissi drama mein apni Mohabat hasil karli hai, ab har koi keh raha hai "Aap marjaain ge"! Yeah kya badtameezi hai 😯#Khaas #Phakhir #Fakhir pic.twitter.com/AduXsgep6Z

— Haroon Shahid (@HaroonsMusic) October 16, 2019
SAME!
HELLO. IF YOU DIE, I WILL BOYCOTT ALL DRAMA SERIALS YOU EVER STAR IN.

— رے (@Robosamm) October 16, 2019
Some fans were a little too invested:
Wo tou app maray gain warna ganna kaisay sach hoga "wo jo tha bohat he khaas" larkay marna tou paray ga😵😵

— Shiza Gilani (@ShizaGilani) October 16, 2019
Hahaha, kuch toh garbar hai:
Mujhe to pehlay hi lagg rha tha Fakhir n mar jana h.. Yeh jo itna smooth jaa rha h kuch to garbar h.. 😂

— Javeria Shahid Rana (@JaveriaRana5) October 16, 2019
Mat karo yeh zulm hum pe:
Your death will ruin all the good things that #Khaas has focused upon.

— Salman (@S___Haider) October 16, 2019
And while many were sure about Faakhir dying, there were some who were hopeful:
I don't think your character can die. 😂 Saba deserves a happy ending, if she has a sad ending to drame ka tuk nai banta koi.

— 🇵🇰🇵🇰 (@FoodAndLFC) October 16, 2019
Ap ke moo mei ghee shakkar:
Nai nai maraingay kyun. ..happily ever after rahaingay

— Fatima Kamyana (@FatimaHafeez12) October 16, 2019
Okay, wow!
Getting the feeling #Khaas might get a sequel: a life for Saba without Faakhir.
A story of how Nida and Salma endure life, one trying to win hearts, the other trying to live aa a first wife without children.
still loving #Khaas and #YaqeenKaSafar as very important social plays

— Unberryin Heather (@ambreenhaider01) October 16, 2019
And as we wait for yet another episode of Khaas with our fingers crossed, seeing Fakhir die will be absolutely heart breaking.
What do you think about how Khaas is going to end? Let us know in the comments below!