The lockdown has kept everyone limited to their households since the last few months and that for many stalwarts of the glamour industry has been a difficult situation to cope up with. After all, models have to keep their bodies fit and as perfect as they can make it, and the closure of gyms all around the country haven't really done any favours.
However, they say every cloud has a silver lining, and that's exactly what many of the top male models of the industry have realised! They've made the most of their fitness regimes at home through many different things and ways, and today they're revealing it all!
How have they kept themselves super-fit throughout the days of the pandemic, and kept that energy to do better? Diva has the lowdown…
Aimal Khan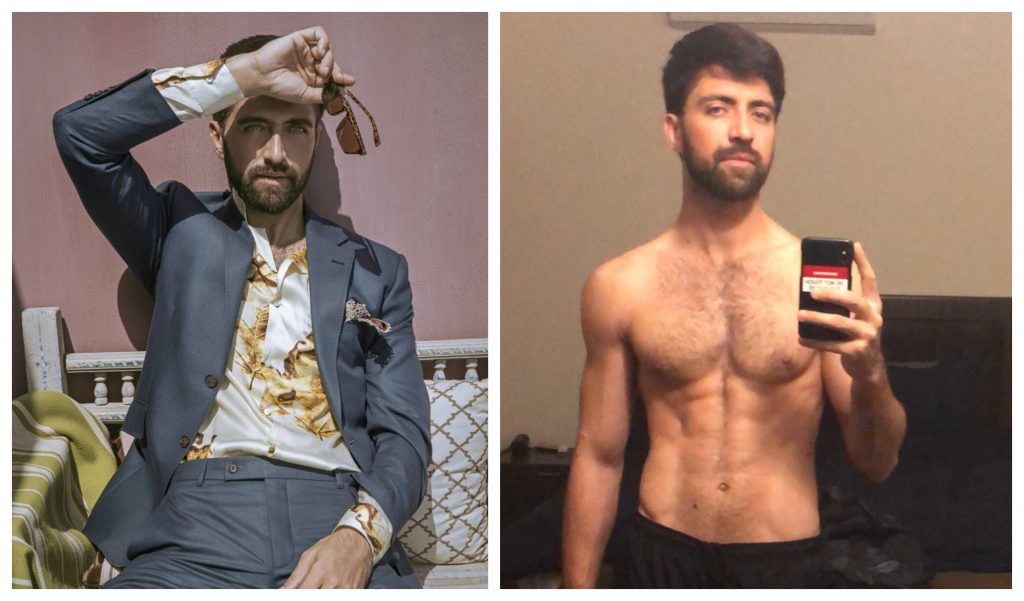 "I always watch what I'm eating and I am always calculating my calories with every meal. People say we eat healthily but eating right is more important than eating healthy, and one should know when to eat what," Aimal explained. Fruits, for example, I eat different fruit at a different time of the day. I would never eat a banana or apple at night. Those are morning and daytime fruits. Likewise, for carbohydrates, I'm always low on carbs and only eat carbs in the morning and afternoon. Similarly, dinner is a heavy protein meal, so I always watch my diet that's my secret."
"Also, with the gyms closed, I do exercise at home. I have 4 pairs of dumbbells, and one bench, that's what has kept me going!"
Shahzad Noor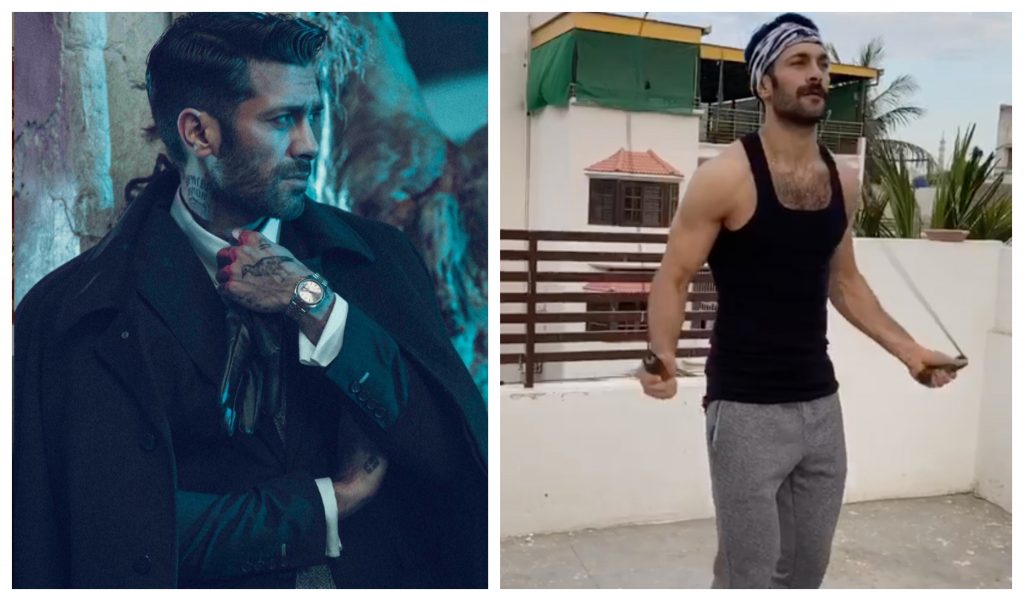 "Staying fit during lockdown is important but it is also about more than just doing physical exercise," Shahzad said. "I do have my exercise regimes – for example, I skip, weight lift & start cardio. I also make sure I eat healthily."
"But I also need to keep a strong and positive mindset. We all have to be kind to ourselves right now and a bit of wisdom and common sense is helpful. So as well as healthy food for all my meals, I make sure I do some breathing exercises to help keep calm, and some simple mediations."
Hasnain Lehri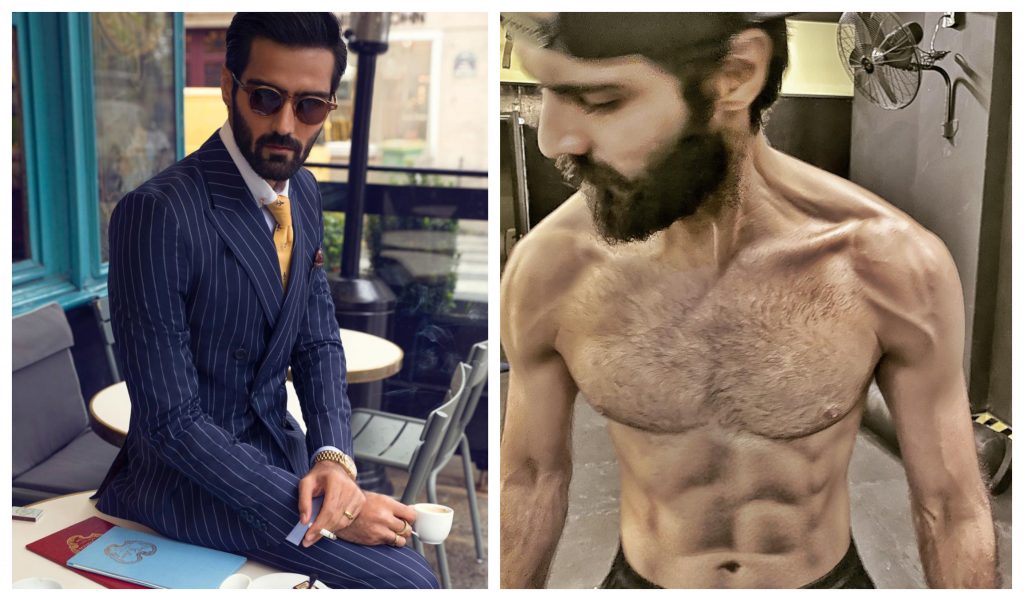 "When I came into the industry, the trend was of muscular models. I was probably one of the firsts who introduced the concept of leaner bodies," Hasnain told Diva.  "I was inspired by French and Italian models, and for many years, I have kept that."
"However, in the last one year or so, I have worked on introducing yet another new body type to the industry, and for that, I am trying to train in a mixed martial arts style like how the UFC fighters do. One can see that change in my body, and I am trying my best to maintain that body under the lockdown by working out!"
Guzel Khurram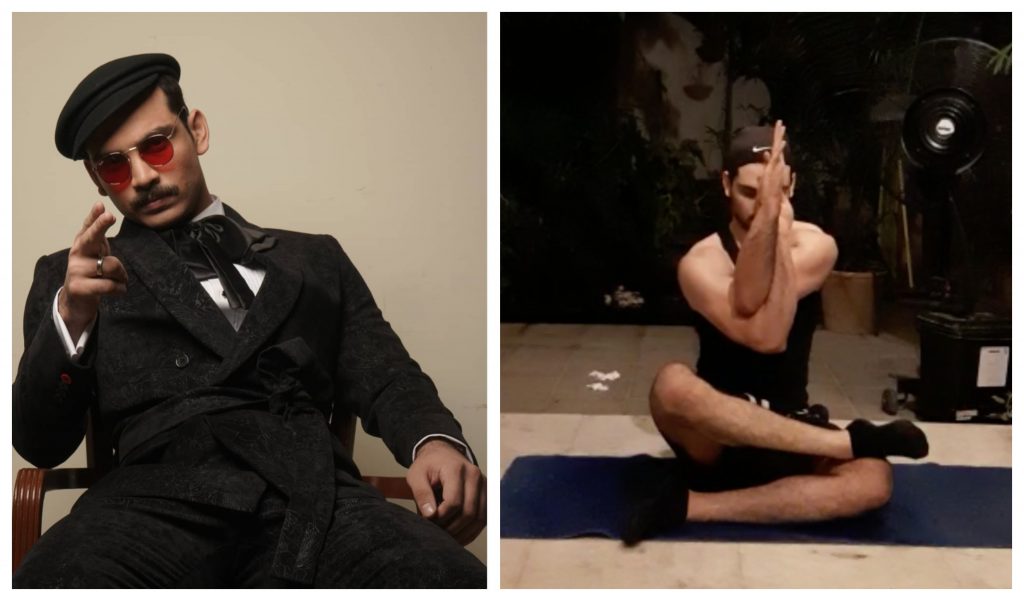 "I've been competing in local and national level grappling/wrestling tournaments for a while now. In a sport such as that it's fairly common to get injured but you learn to grind through. That's the mindset we've been instilled with," Guzel explained. "Time off during quarantine has helped me address those injuries, and focus on rehab mostly. So I'm mostly working on stabilization, mobility and balance in my body. Good news, they don't really require a lot of weight so everyone can do them."
"I also have a human dummy made out of grandmother's 'gao takya', some old towels and my Gi (fighting dress) which I occasionally do my drills with to keep my muscle memory active. If I want to run, I run at night in my nearby neighbourhood. It's rather peaceful during that time. Those who follow me on Instagram know I occasionally get jumped by stray dogs too. And I'm pretty sure those of you who have been cycling recently have faced similar scenarios. But please don't bother them, they're really harmless."
Are you inspired by these fit and health-conscious male models? Tell us in the comment section below.