Growing tensions, stress and anger seems to have put Pakistan in the top numbers of Gallup International's latest poll and this time, the results aren't anything to be happy about – literally.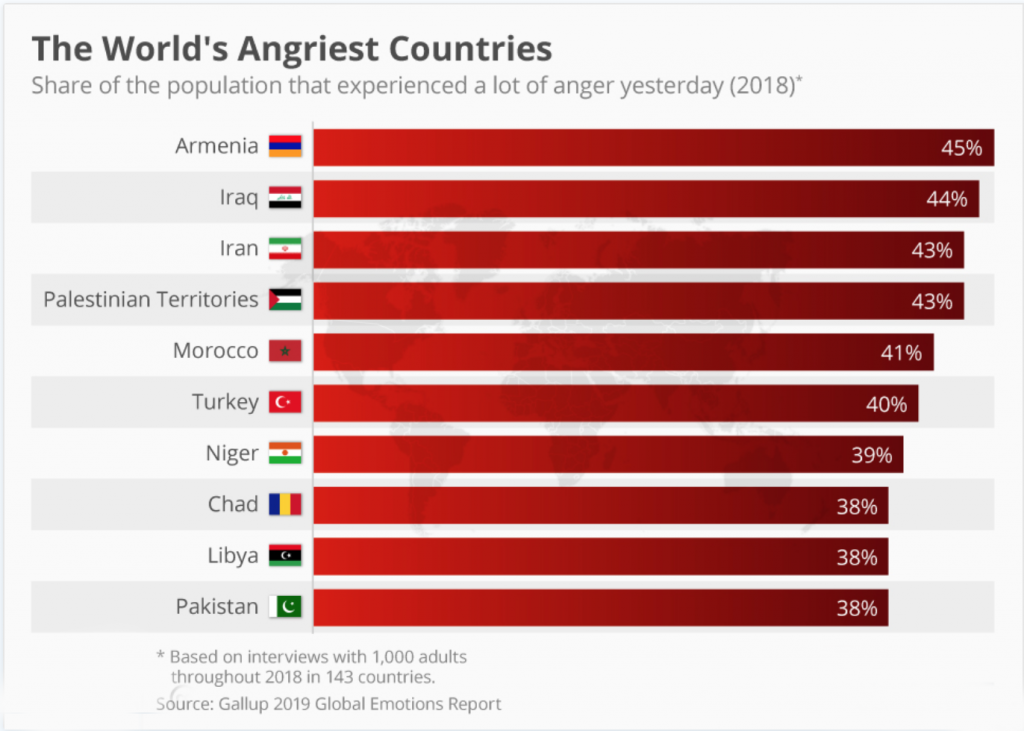 According to the company's 2019 Global Emotions Report, which sets out to gauge emotions (including anger levels) in 143 countries last year, Pakistan came in the top ten as anger levels grew in the nation with a whopping 38% population marked as being angry on a daily basis.
Among the other countries on the list, Pakistan ranked 10th, whereas countries like Armenia (45%), Iraq (44%), Iran (43%), and the Palestinian Territories (43%), shaped the top order.
The other negative indicators the poll explored included the most stressed and the most worried populations as well.