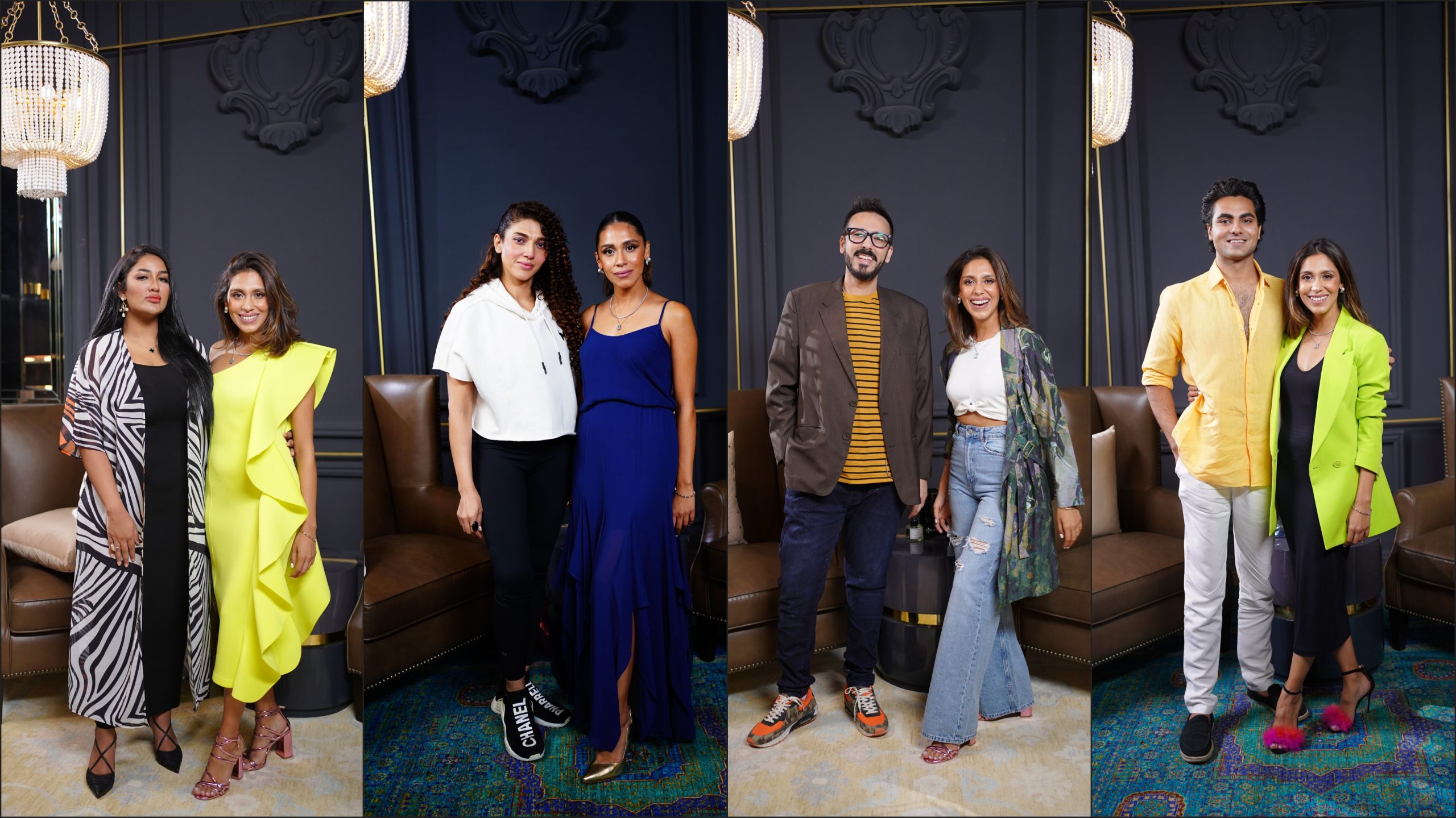 "Before we get started, you guys don't forget to hit the notification bell so you can be part of the Momina's Mixed Plate family, and let's welcome on…" If you've heard these words, then it's likely that you've tuned in to MMP on YouTube at some point in your life and if you haven't you must be living under a rock! Created by the unstoppable, power packed woman of today, Momina Sibtain, this interview series has been a thorough source of entertainment and education all at once. Celebrities, athletes, and leaders within the industry have all been on the hot seat, participating in conversations and revealing secrets they'd never spoken about before! So, looking over the latest episodes of Momina's Mixed Plate Season 3 powered by Insignia shoes, we just had to break down some of our favorite moments this season thus far!
Mathira
Alcoholism, accidents and teenage pregnancy… Mathira revealed her real name and then some! Now that we know that her real name is Tehmina, let's move on to the juicier details… the starlet got candid about her struggles with addiction, how a horrendous car accident changed her life and how her teen pregnancy led to people now mistaking her own son for her boyfriend!
Dino Ali
Dino Ali also revealed a little *ahem* more than we expected in this episode… He hilariously described a wardrobe malfunction that happened while he was performing a dance number on stage and, get this… his pants fell off!! Oops!
Sana Fakhr
New divorcee Sana Fakhr stated on MMP Season 3, "We don't need directors, we need psychiatrists." Since we already know her for playing some of the spiciest roles on Pakistani television and film, we knew her statements would be bold and fierce as well! Despite confessing that her journey in the industry had been a battle at times she still referred to herself as an "unstoppable, sexy, bombshell". I mean, what's not to love about that?
Enaam Ahmed
"It's a wild city and I'm a wild child"! Not only did world racing champion Enaam Ahmed profess his love for the city of lights but also got quite descriptive when it came to the feeling of driving fast cars. He described it as "having a wonderful affair with someone" conveying that if you treat it the wrong way, it will bite you in the… Ouch!
These were just some of the handful of our favorite moments this season. There were countless others to name. Through social media, our entertainment industry has taken on new domains. Especially with talk shows like Momina's Mixed Plate, we get to hear more insights of some of our favorite stars discussing their personal lives in depth. The latest season powered by Insignia airs every Thursday at 8pm so make sure to tune in to hear your favorite icons tell it all!