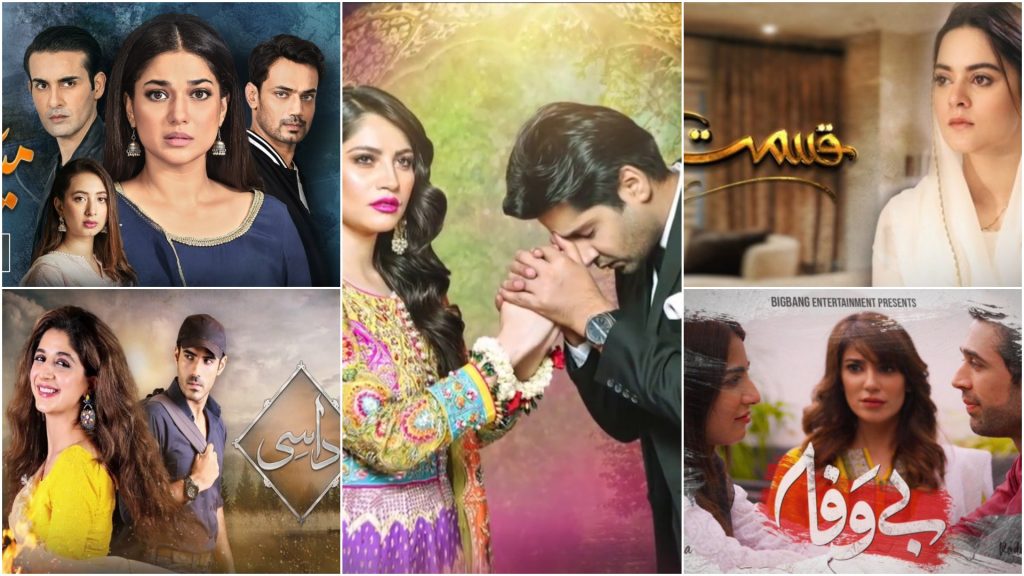 Our dramas almost never disappoint when it comes to their soulful OSTs and the current lot of dramas being aired hasn't disappointed us either. Check out some of our favorite OSTs at the moment!
Kahin Deep Jalay – Sahir Ali Bagga
With Imran Ashraf and Neelum Munir in the leading roles, the OST sung by Sahir Ali Bagga is as intense as the promos seem!
Bewafa – Shafqat Amanat Ali
Backed by Shafqat Amanat Ali's soft vocals, the OST to Bewafa has become one of our absolute favorites over the past couple of days
Main Na Janoo – Shuja Haider
This OST will definitely become one of your favourites today if it isn't already!
Daasi – Wajji Ali
The drama might have seemed all bubbly until now but the OST is intense and we're living for it!
Qismat – Arshman Khan
Another OST we've been loving is the one for Qismat, and the lyrics will have you humming to it in no time as well!
Did your favourite OST make it to the list? Let us know in the comments below!