Commemorating the 50th-anniversary celebrations of the NASA Apollo 11 moon landing, watchmakers Omega and Sonraj celebrated the feat by hosting an official launch of the brand's new watches which are inspired by the lunar events on Friday evening.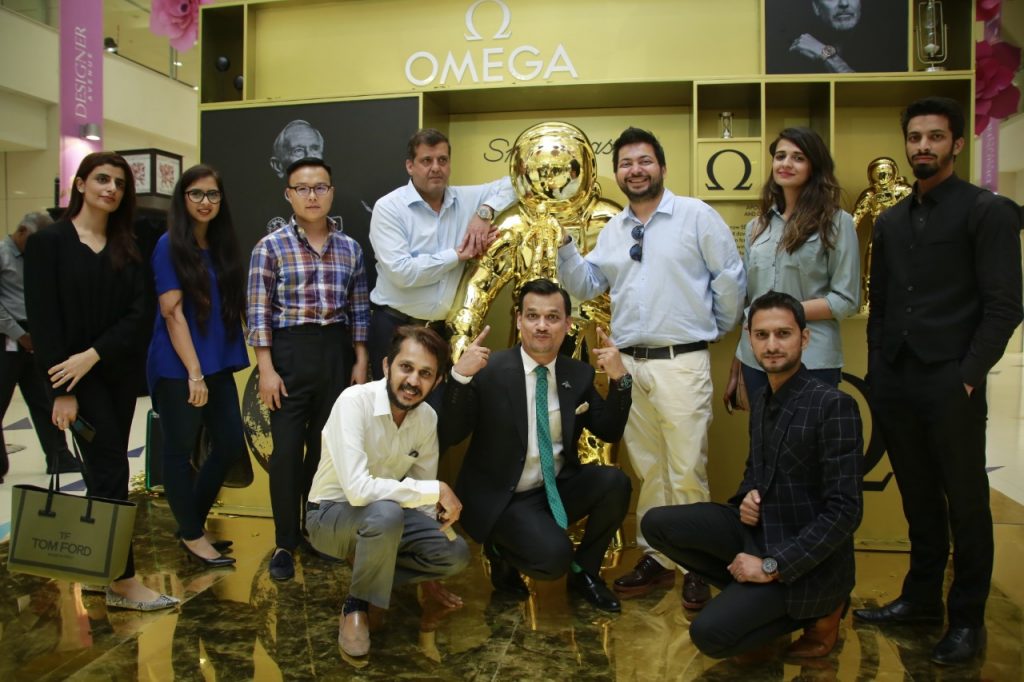 Present at the event were the friends of the brand such as Behroz and Shahroz Sabzwari, along with the latest addition to their team, Namira Salim, who is Pakistan's first space explorer and the first woman and Pakistani to go to the north and south pole. The event was also attended by celebrity guests such as Zhalay Sarhadi and Ayesha Omar.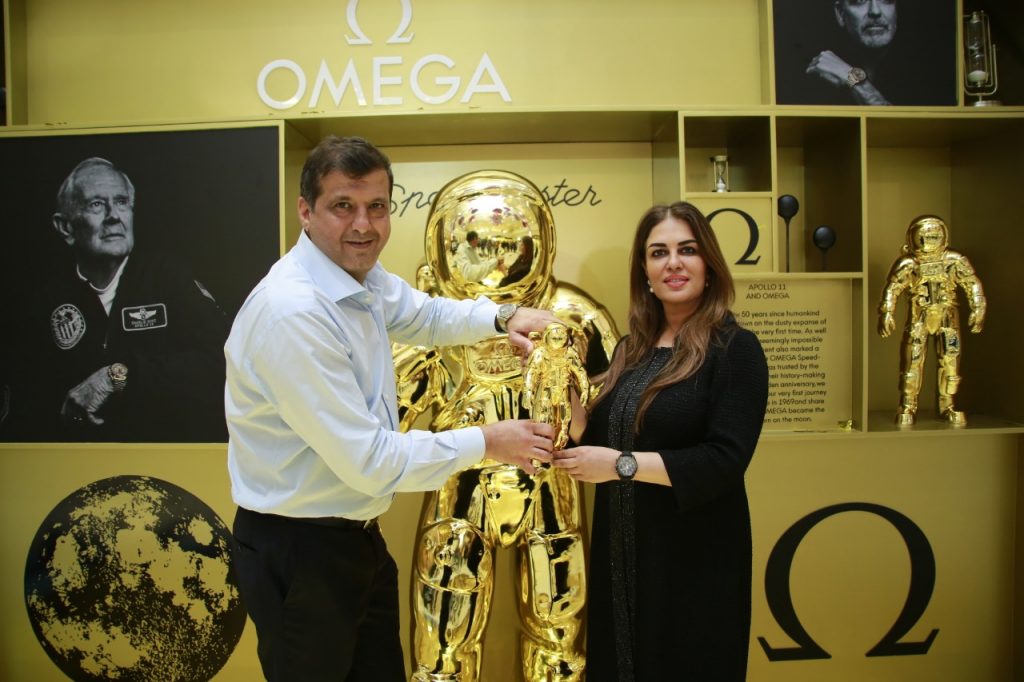 At the event, Namira launched two timepieces to the crowds amidst applause, which were inspired by the golden moments of the lunar landings, called the Moon and the Moonshine Gold watches.
Speaking to Diva, Namira also shared her feelings about being at the event.
"It is just so fitting and the most inspirational commemorative event of the year in the space industry which everyone is celebrating globally," she said. "It's a great honour to be at the Apollo 11 50th Anniversary launch in Pakistan upon the invitation of Omega and Sonraj to pay tribute to the Moon Watch, the first watch worn on the moon."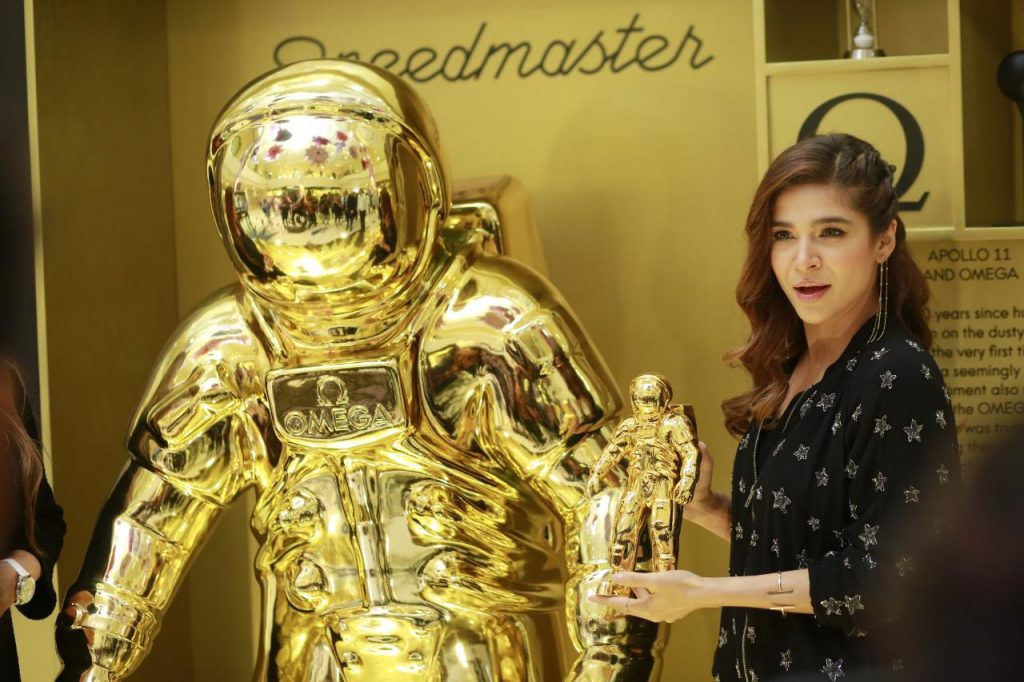 Namira, who is all set to be one of the first few explorers to go to space via Sir Richard Branson's Virgin Galactic flight, also spoke about how she's looking forward to what Omega has to offer for women.
"It's very impressive to learn about the ingenious Speedmaster technology which has been part of the lunar journey from the day the first men set foot upon the moon," she explained. "I am excited and looking forward to seeing Omega create the first edition of a ladies Speedmaster in our NewSpace Age which will see the first woman land of the moon."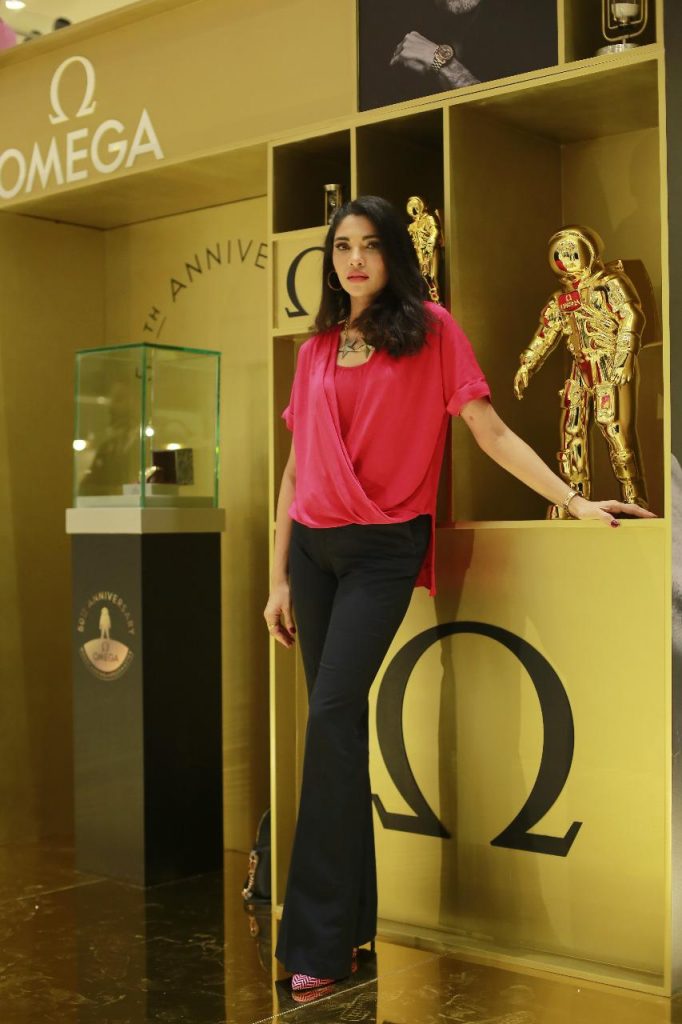 The space explorer, who also runs her own Space Trust, also spoke about how she feels about her galactic interests.
"I was born with the dream of going to space and space makes my DNA," Namira said.  "I believed in my dream to grasp the stars even when, as a little girl growing up in Pakistan, it was not conceivable for a person from a non-spacefaring nation to break the orbit. Today, commercial spaceflights will make this a reality."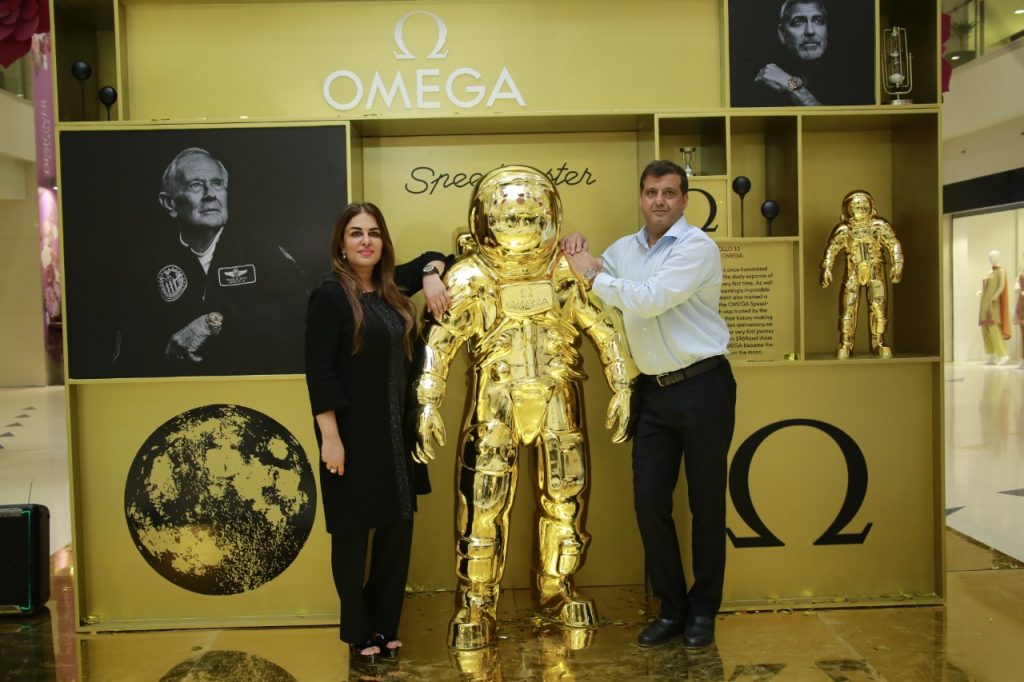 Namira also felt that Pakistan has the potential to go into space exploration as well.
"I am the only Pakistani Founder and future astronaut of Virgin Galactic and very proud to represent Pakistan as the first Pakistani Astronaut and the first South Asian Space Tourist," she said. "Space is open all new and emerging space nations at the advent of commercialisation of space. It is up to our nation to embrace the opportunity and excel as a space nation in the new space age."
Have anything to add to the story? Tell us in the comment section below.