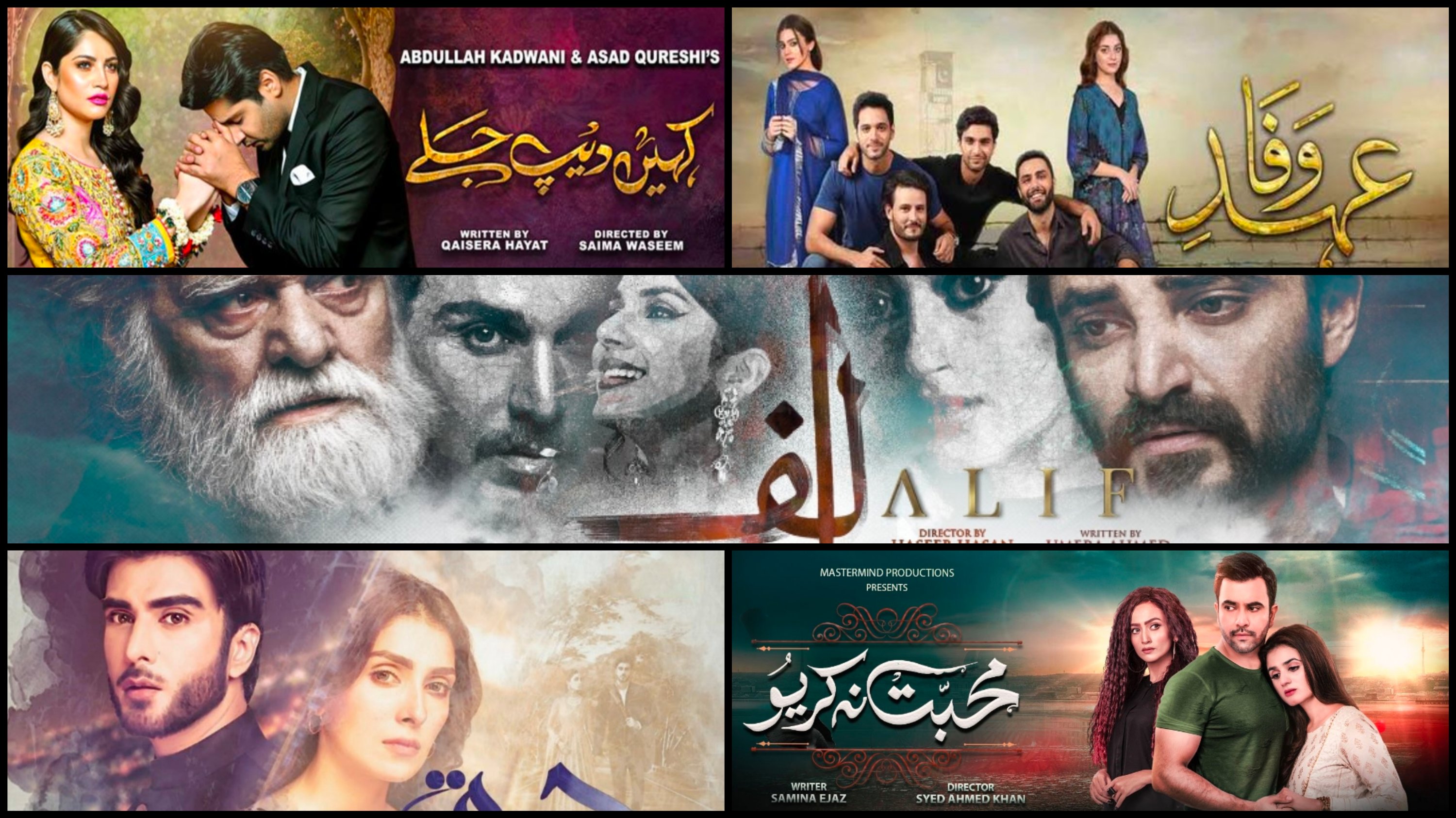 When it comes to our dramas and their OSTs, they're in a league of their own and stand unparalleled! Here are some of our favourite new OSTs at the moment:
Ehd e Wafa – Ali Zafar and Asim Azhar
The much awaited OST for Ehd e Wafa finally released a few weeks back and it has had feeling nostalgic missing our friends!
Alif – Momina Mustehsan and Shuja Haider
An OST we just cant stop listening to, with Momina's sweet vocals and Shuja Haider's powerful vocals, the OST seems to speak to us on a very personal level!
Kahin Deep Jalay – Sahir Ali Bagga
Kahin Deep Jalay's OST backed by Sahir Ali Bagga's vocals is guaranteed to hit you in all the right feels!
Thora Sa Haq – Shafqat Amanat Ali
We're absolutely living for Shafqat Amanat Ali lending his soulful voice to more and more OSTs and the OST for Thora Sa Haq is nothing but beautiful!
Mohabbat Na Kariyo – Hadiqa Kiani and Naveed Nashad
Hadiqa Kiani's vocals are always a treat for the ears and the OST for Mohabbat Na Kariyo is no exception!
Which OST has been your favourite these days? Let us know in the comments below!