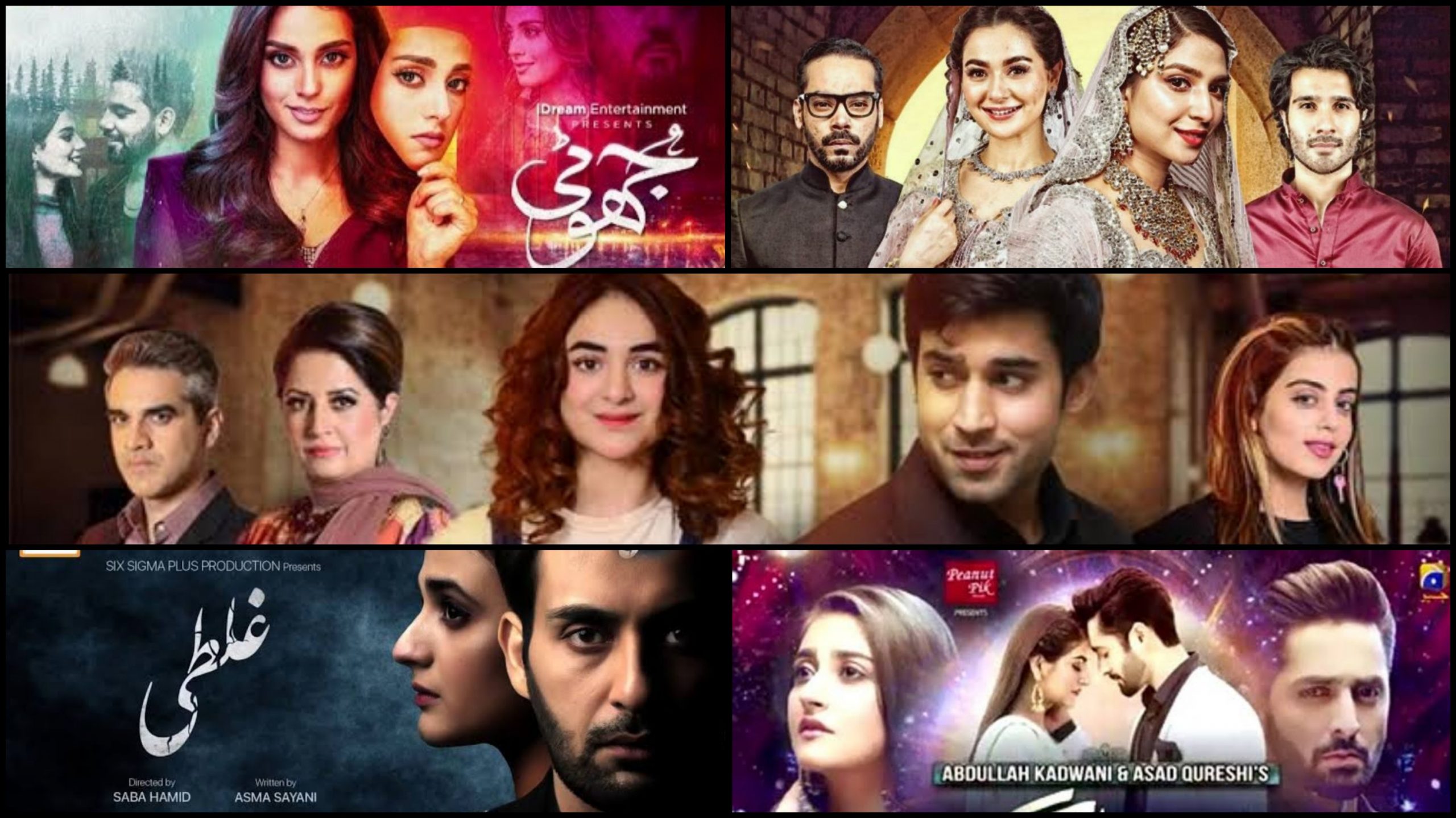 With every drama that ends, comes a new one and with so many dramas being aired together, finding the best ones may seem impossible! Here are some of our favourites from the newer lot of dramas that have just started airing, so don't sleep on them!
1. Pyar Ke Sadqay
If there's one drama that we desperately wait for every week, it's Pyar Ke Sadqay! Featuring Bilal Abbas Khan and Yumna Zaidi, the drama has won the audience with it's adorable yet innocent charm!
2. Jhooti
Even though the teasers for Jhooti faced massive backlash, the story revolves around a very materialistic girl who believes that being born poor isn't a choice, but dying poor is a choice and she's determined to change things for herself, we're waiting to see how the plot develops!
3. Ishqiya
Featuring Feroze Khan after a long time, in yet another intense role, Ishqiya had us loving it's first episode and we're eager to find out how the story unfolds!
4. Deewangi
With the society thriving on love stories and social issues, Deewangi promises a bit of both – with extremism, ego and divinity being some of the central themes in the plot. Deewangi has us hooked!
5. Ghalti
After the immense love that Hira Mani and Affan Waheed got after Do Bol, we're delighted to see them sharing the screen fighting their way to a happy marital life!
What dramas are you enjoying the most? Let us know in the comments below!