The fashion industry within Pakistan has seen its fair share of successes and failures, but it has remained quite divided over the wins and losses. However, when Lahore-based fashion designer, Fahad Hussayn announced his exit from the industry due to financial troubles on Friday evening, a plethora of support and unity poured in.
Taking to social media to explain the reason behind his decision, the designer chose to write a note that explored the causes of the bankruptcy.
"Fahad Hussayn as a brand is proud and very grateful for the amazing journey through the years creating iconic looks," Fahad wrote. "In turnout to events that did not work in our favour, the brand has undergone bankruptcy and with a heavy heart, We are stepping down from business and bid you all adieu for this chapter in our story."
After the designer posted the note, he has received countless support from the industry, who do not want to see the edgy couturier bidding farewell.
Many remembered the times when Fahad started a decade or so ago from his humble boutique.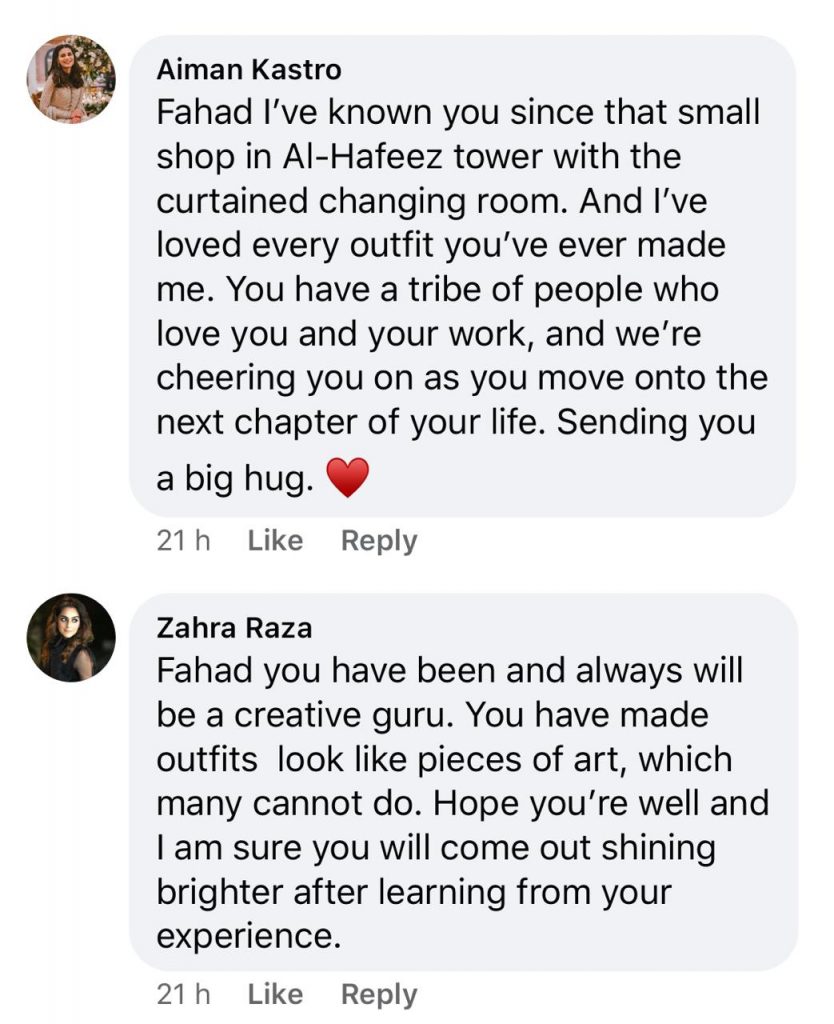 Others such as the powerful face behind Luscious Cosmetics, Mehrbano Sethi, wished him the best of successes.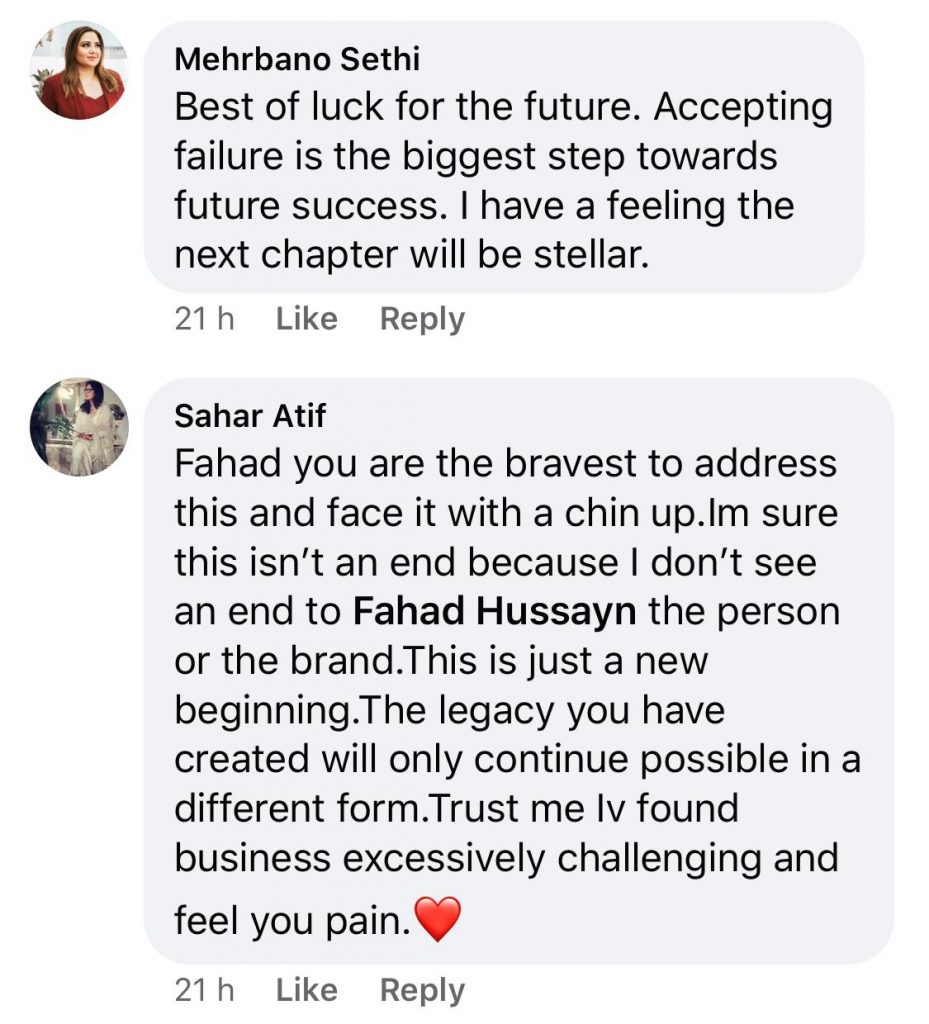 Fellow contemporaries such as designer HSY was also one of the names who came out in full support.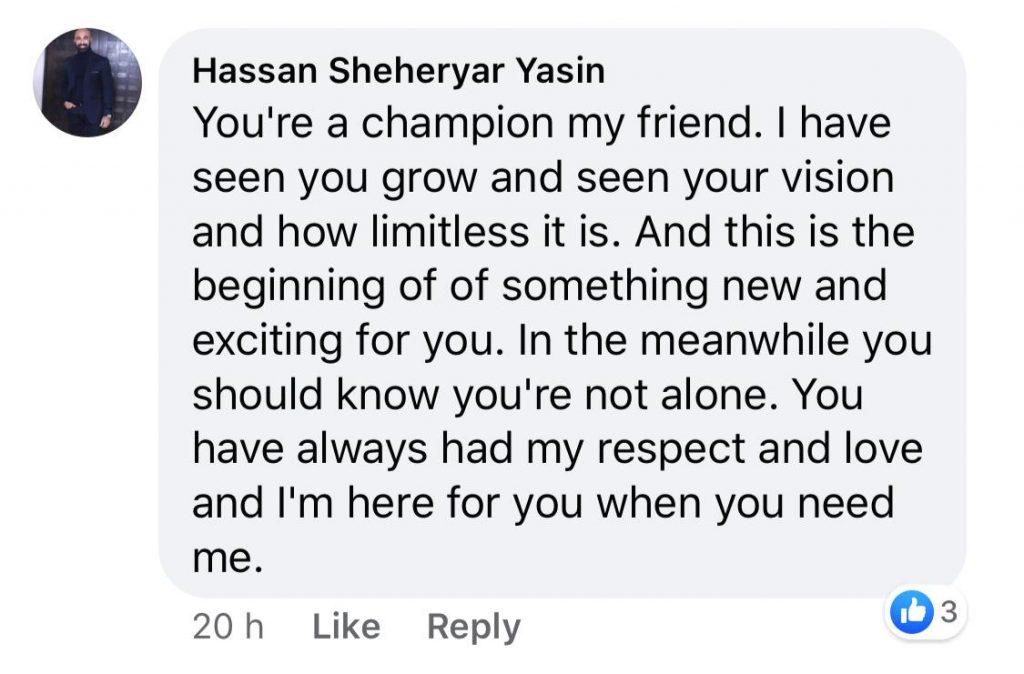 The same sentiment was felt around the industry as accessories designer, Shafaq Habib, and fellow friend and designer Fahad Yaqoob also spoke of support.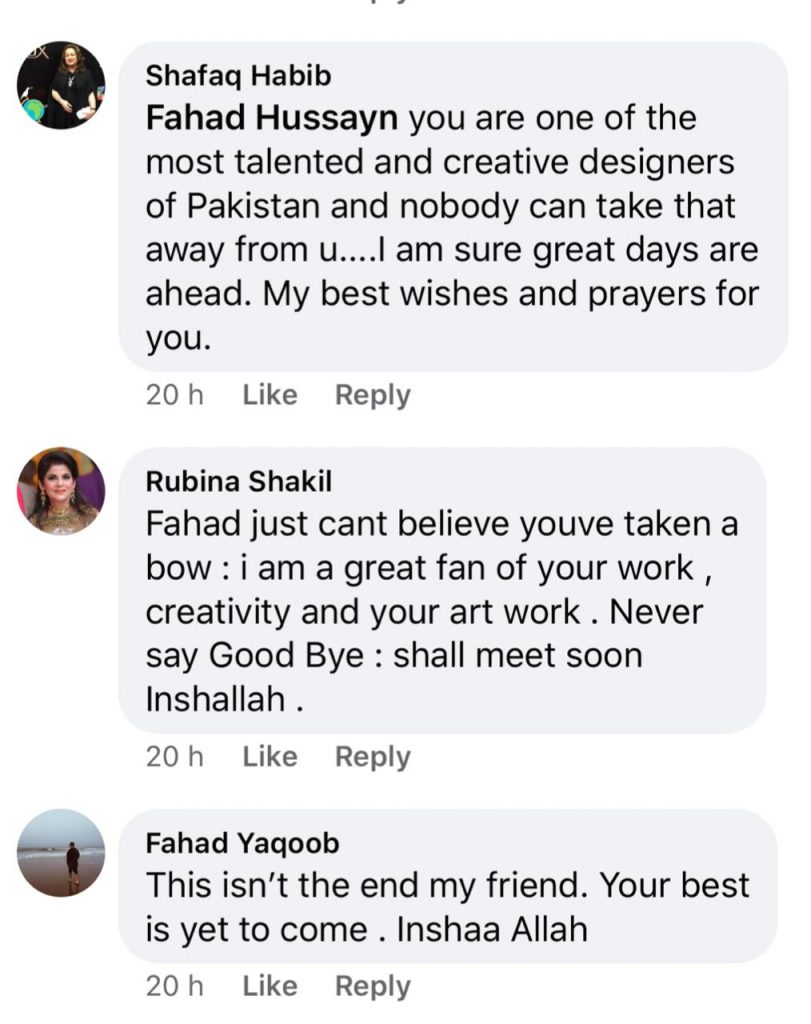 Following suit, designers such as Sadaf Malaterre, Feeha Jamshed, Kamina Rokni, Rehan Bashir, and Sara Shahid also shared their sentiments.



Rehan went on to admire Fahad's courage.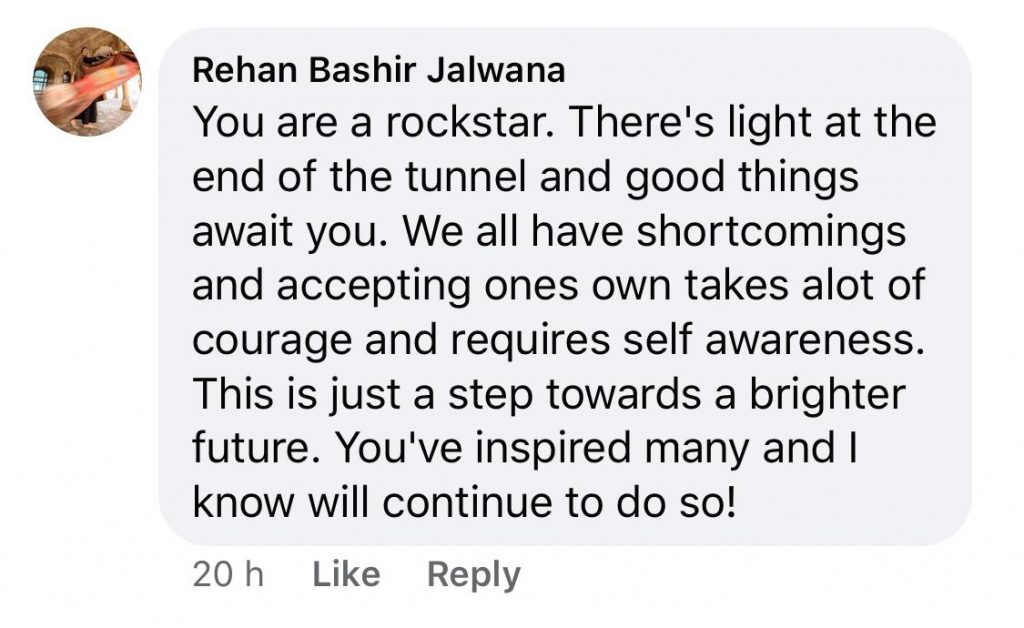 Whereas Sara Shahid extended full support.

The news also came as a shock to the actresses of the industry, as Ayesha Omar and Mansha Pasha expressed their feelings.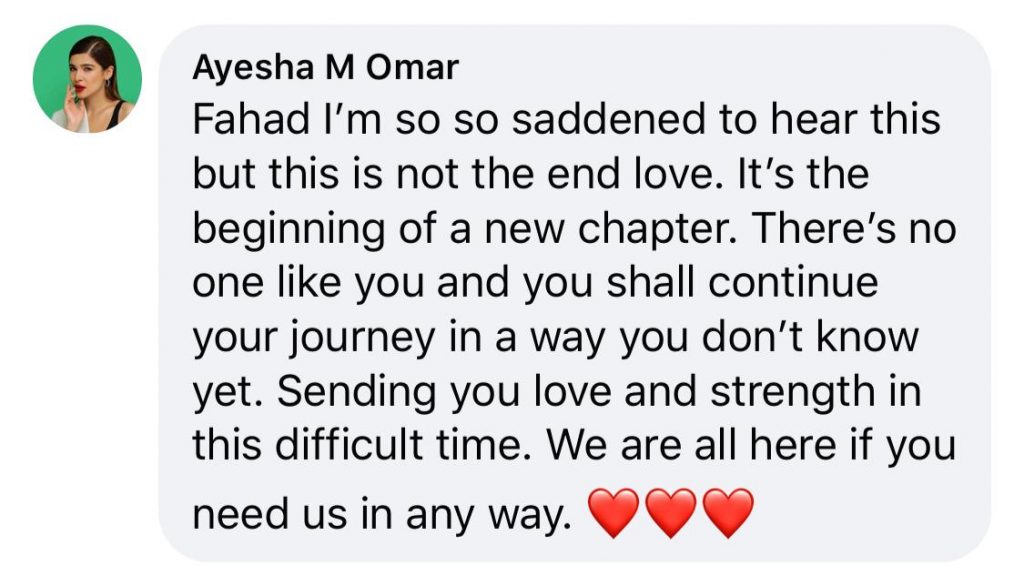 Actress Armeena Khan too shared her view on the disappointing news.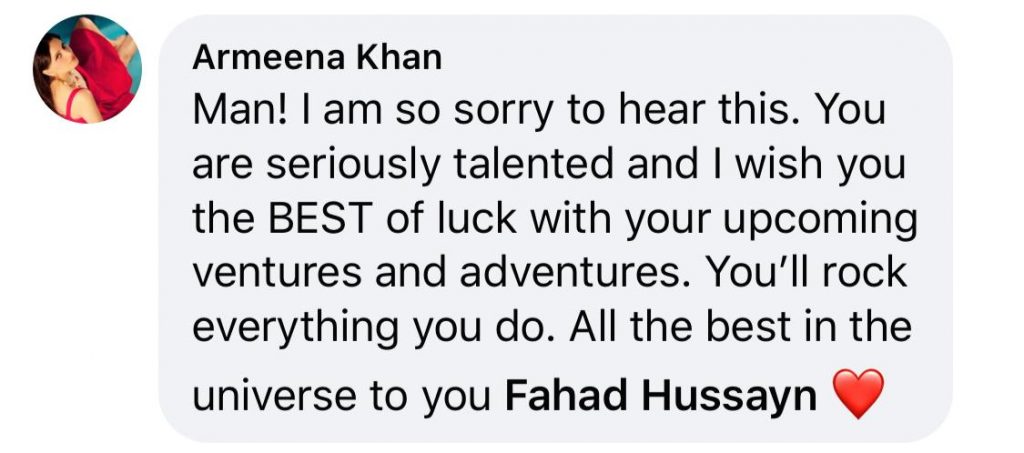 A similar expression of sadness was seen throughout the industry as friends and colleagues poured their support.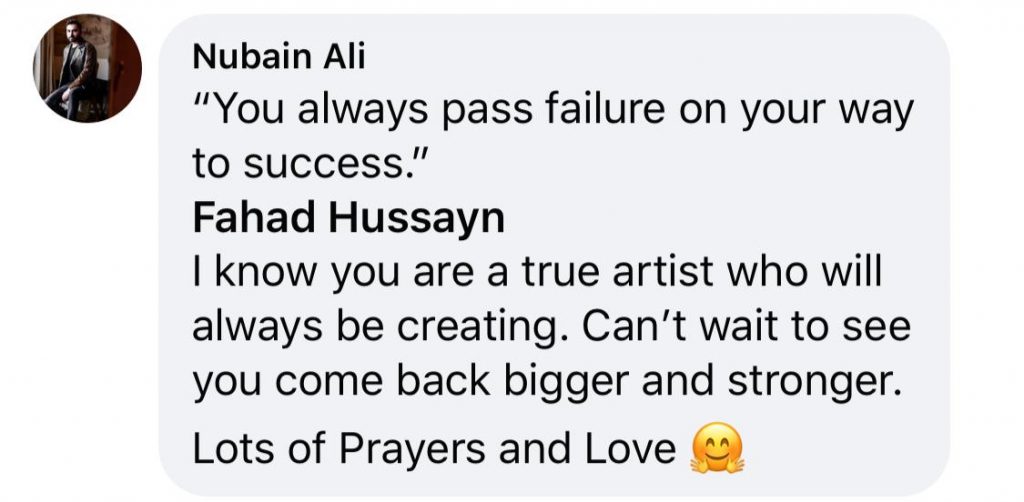 The fashion journalists were also taken aback by the news.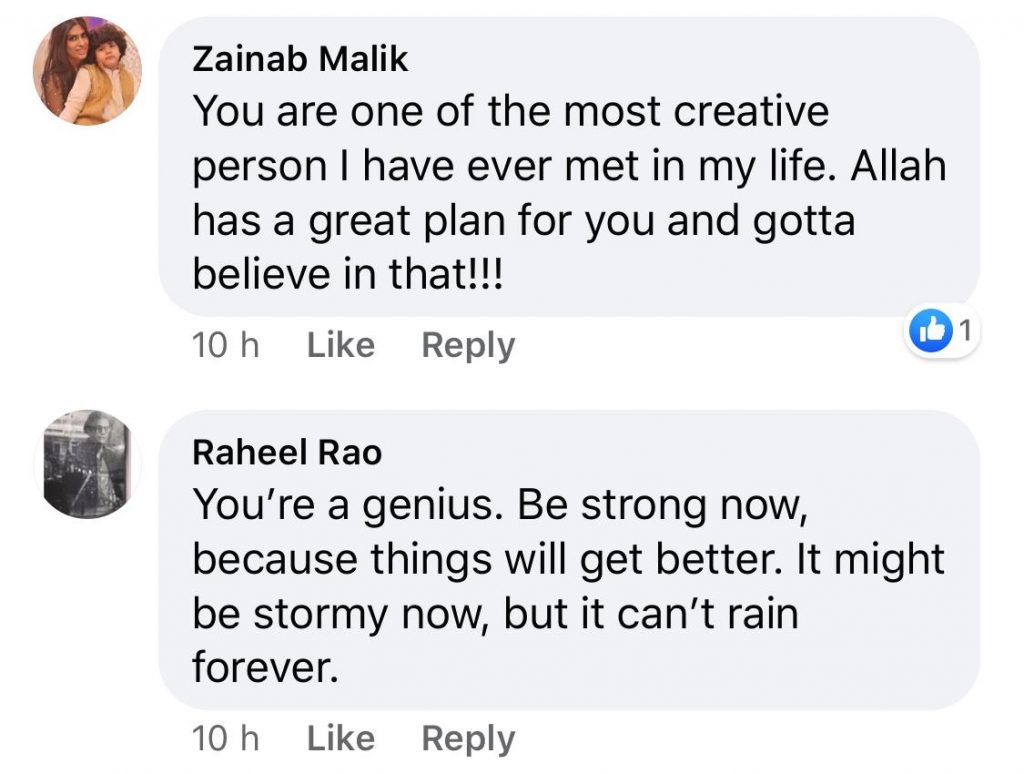 The announcement has left the industry questioning the designer's future, along with a large amount of sadness over the ordeal Fahad faces. We hope it all leads to greener pastures and we can see the brilliant designer creating magic once again!
Have anything to add to the story? Tell us in the comment section below.