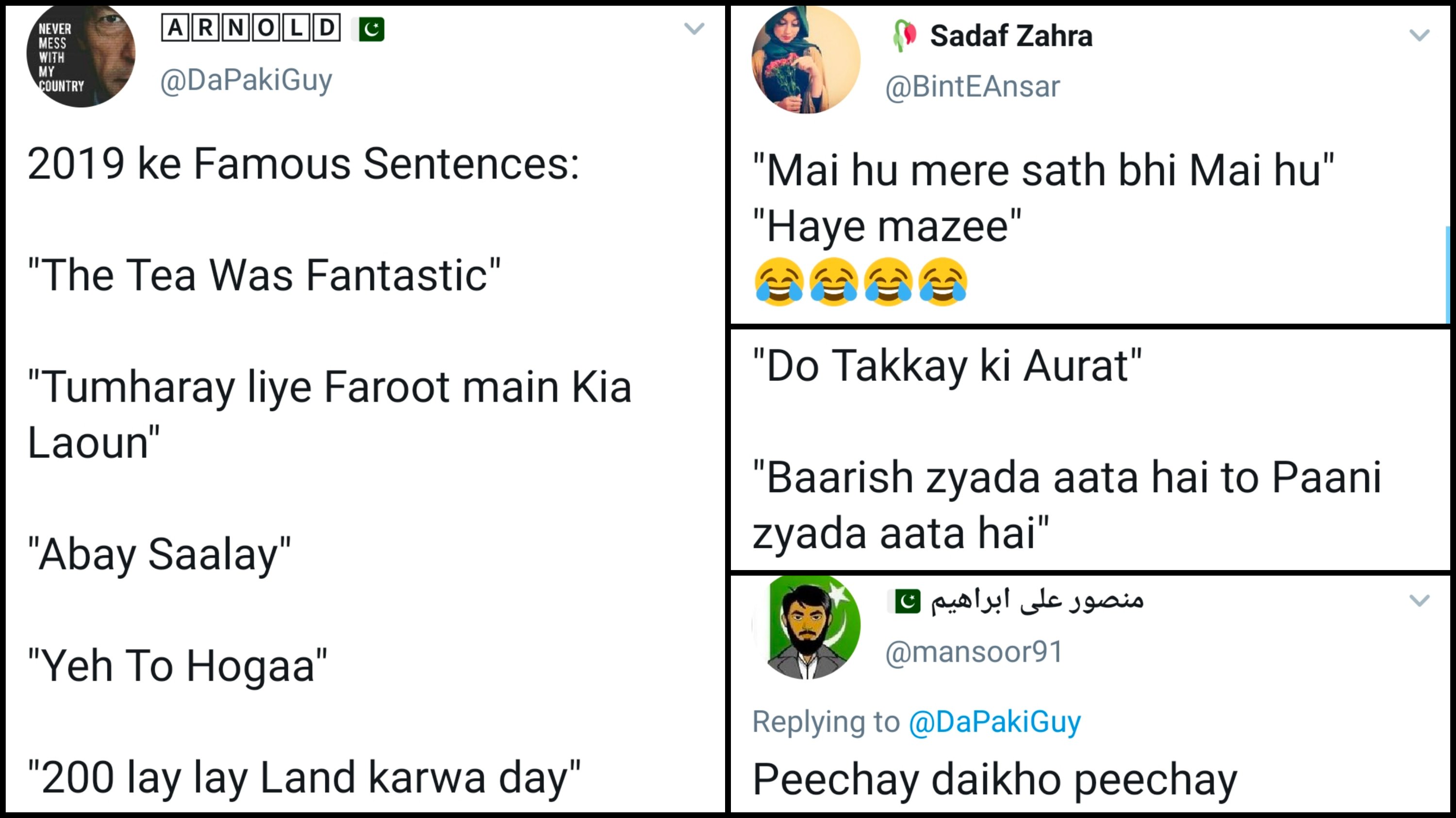 As the year 2019 came to an end, people were looking forward to having an awesome 2020! Looking at the past year, this guy tweeted the most iconic lines from 2019 that went viral, starting with Abhinandan's feed back on the tea: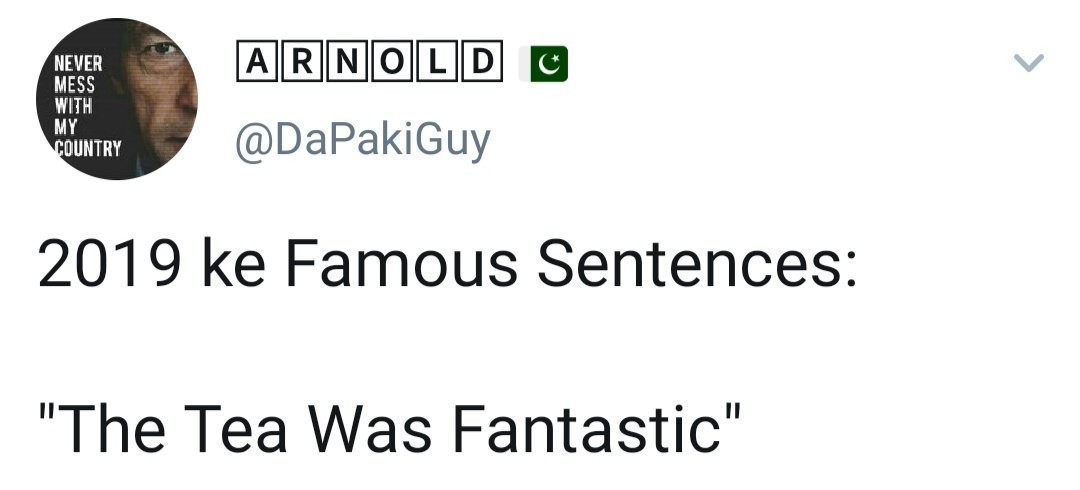 The faroot (fruit) loving uncle: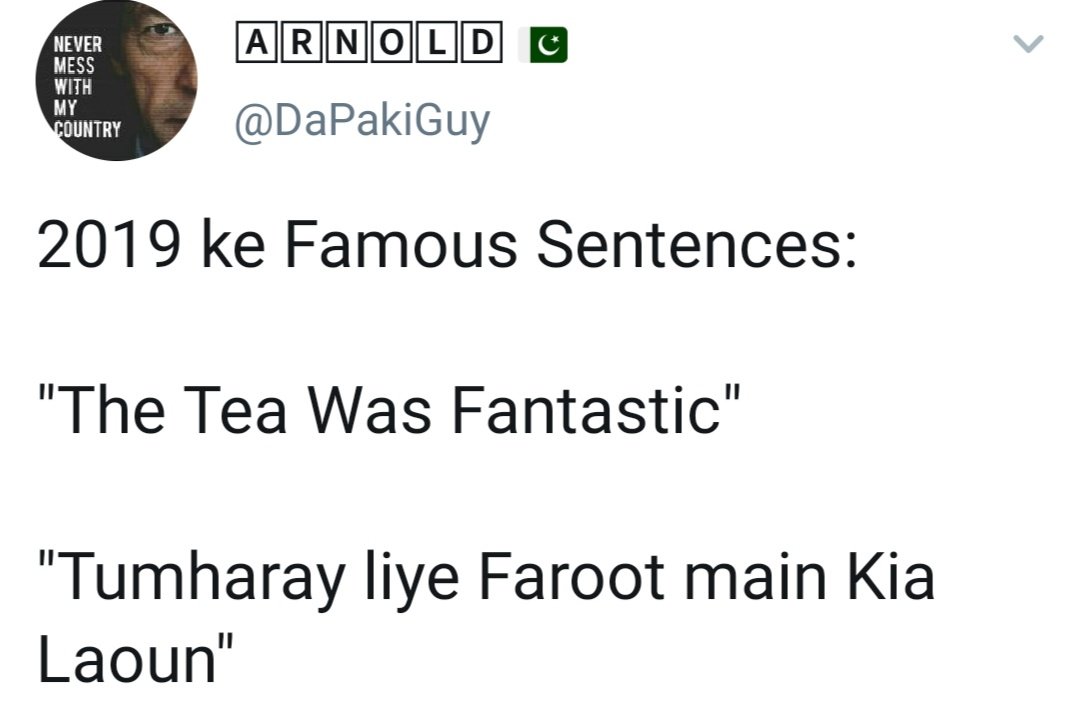 To the iconic Moin Akhtar: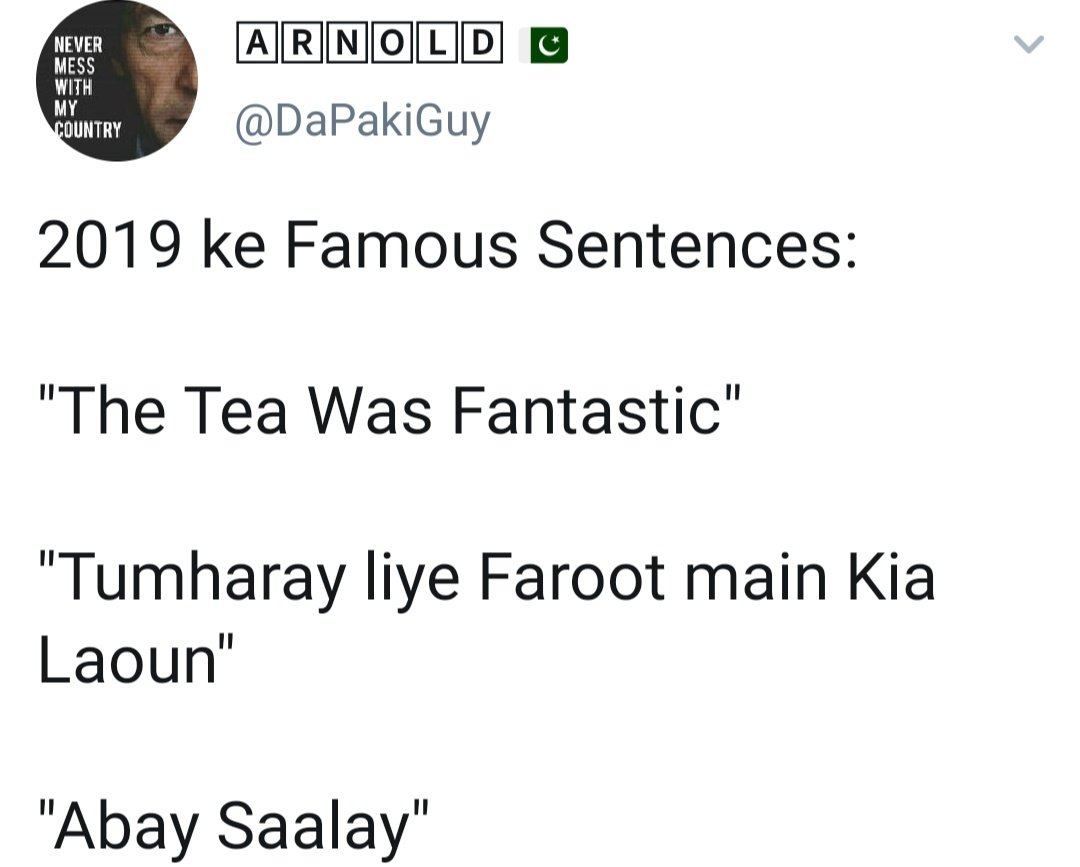 Yeh toh hoga, jab list banegi!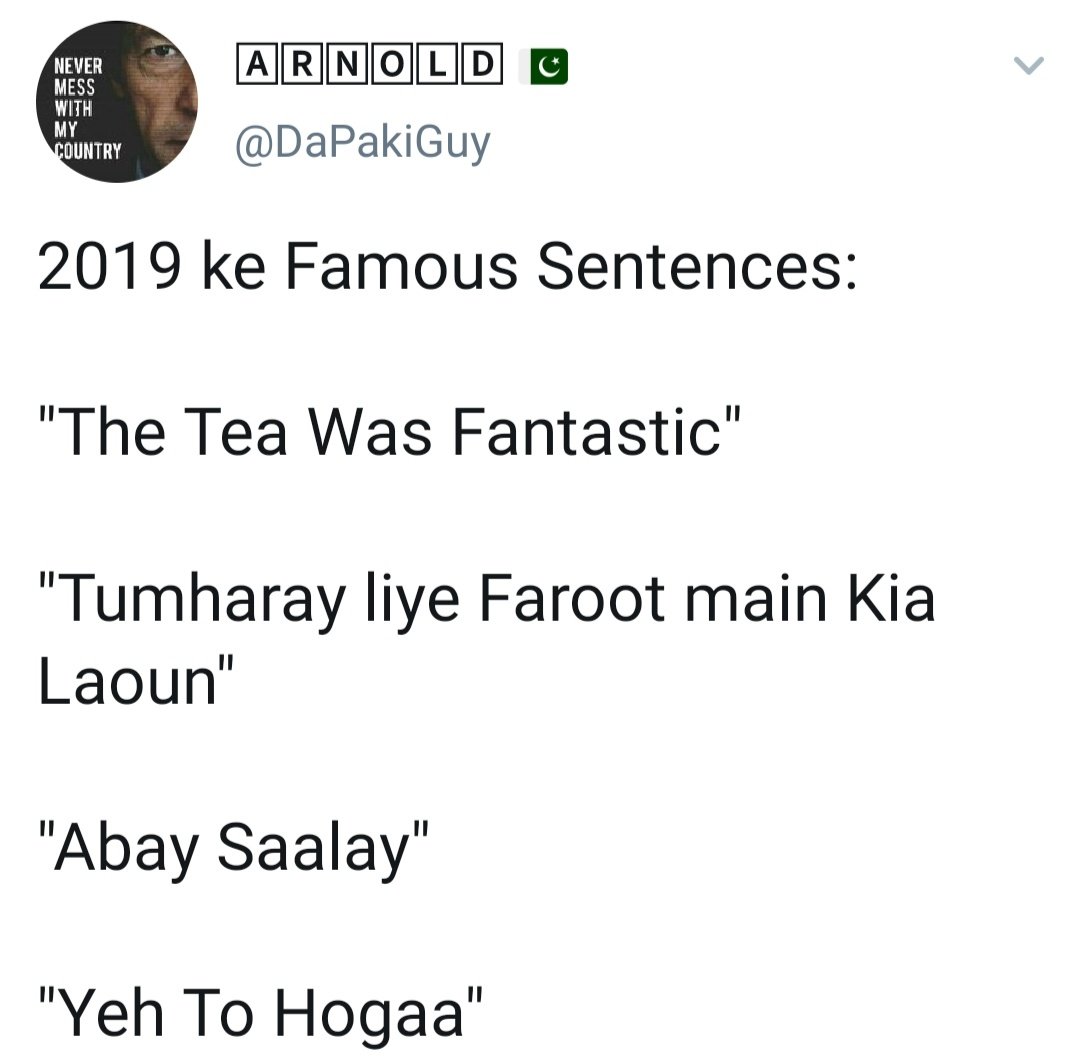 The paragliding video that went vir 😂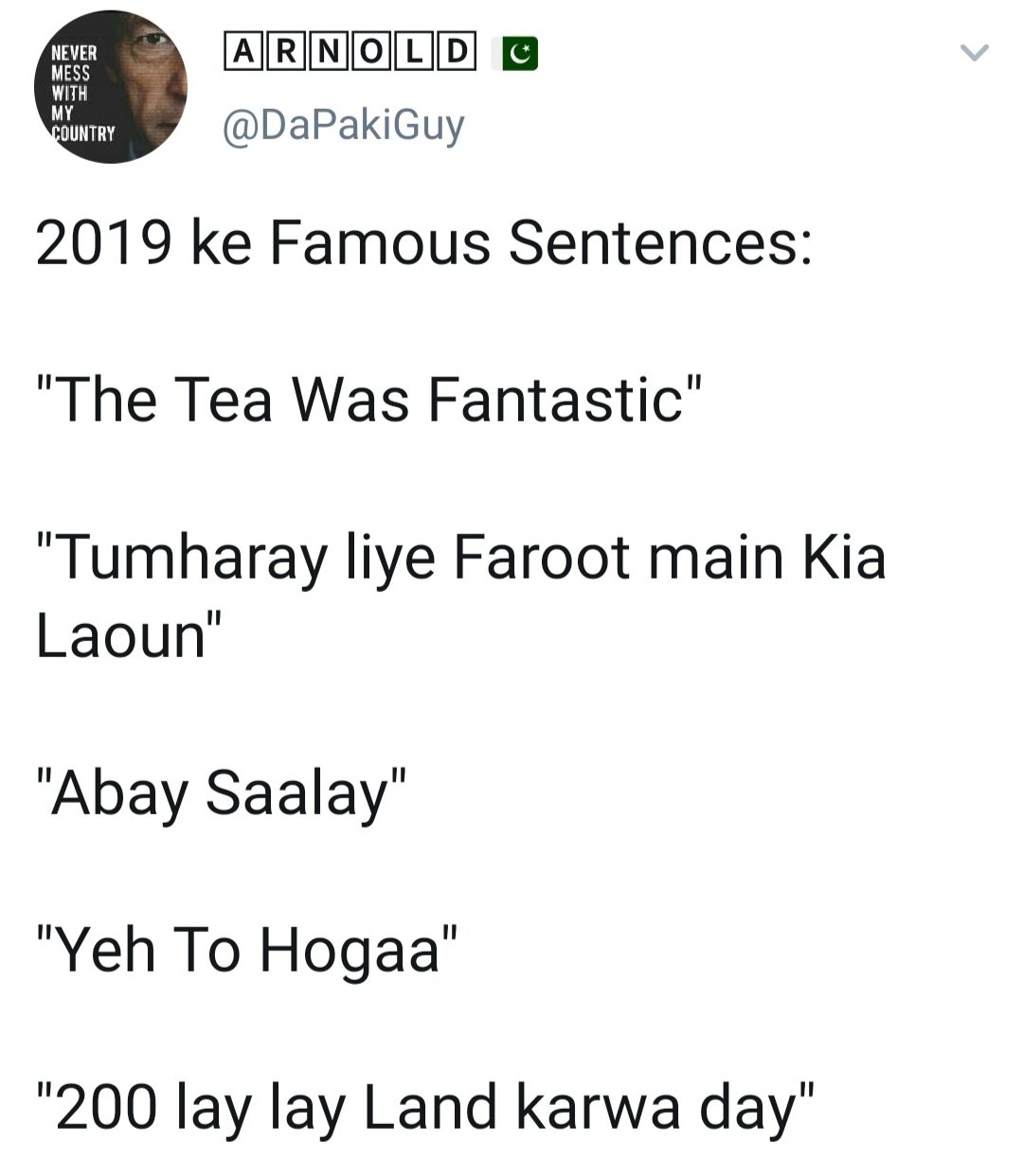 How can the list ever be complete without doh takkay ki aurat: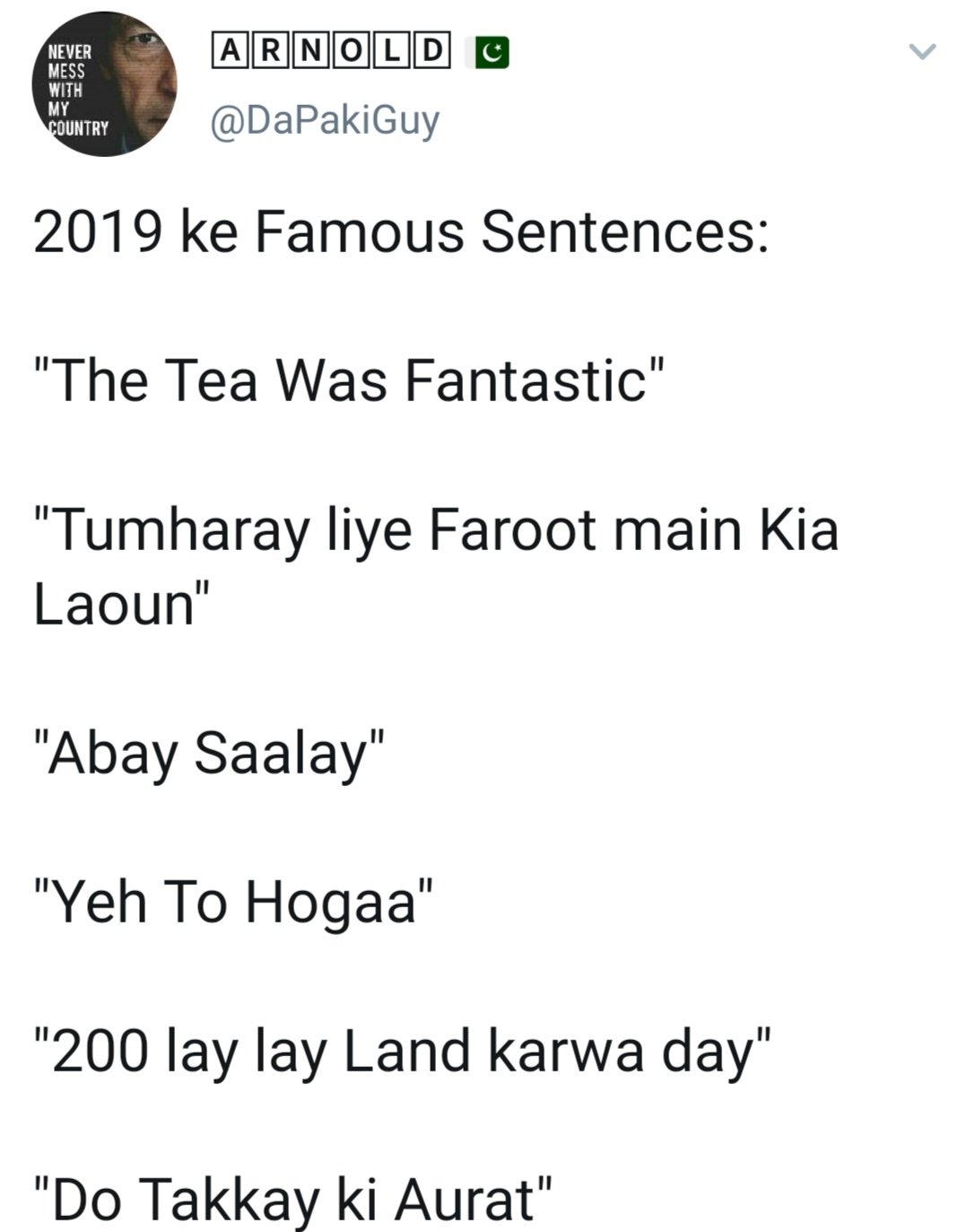 Learning the logic behind rain water: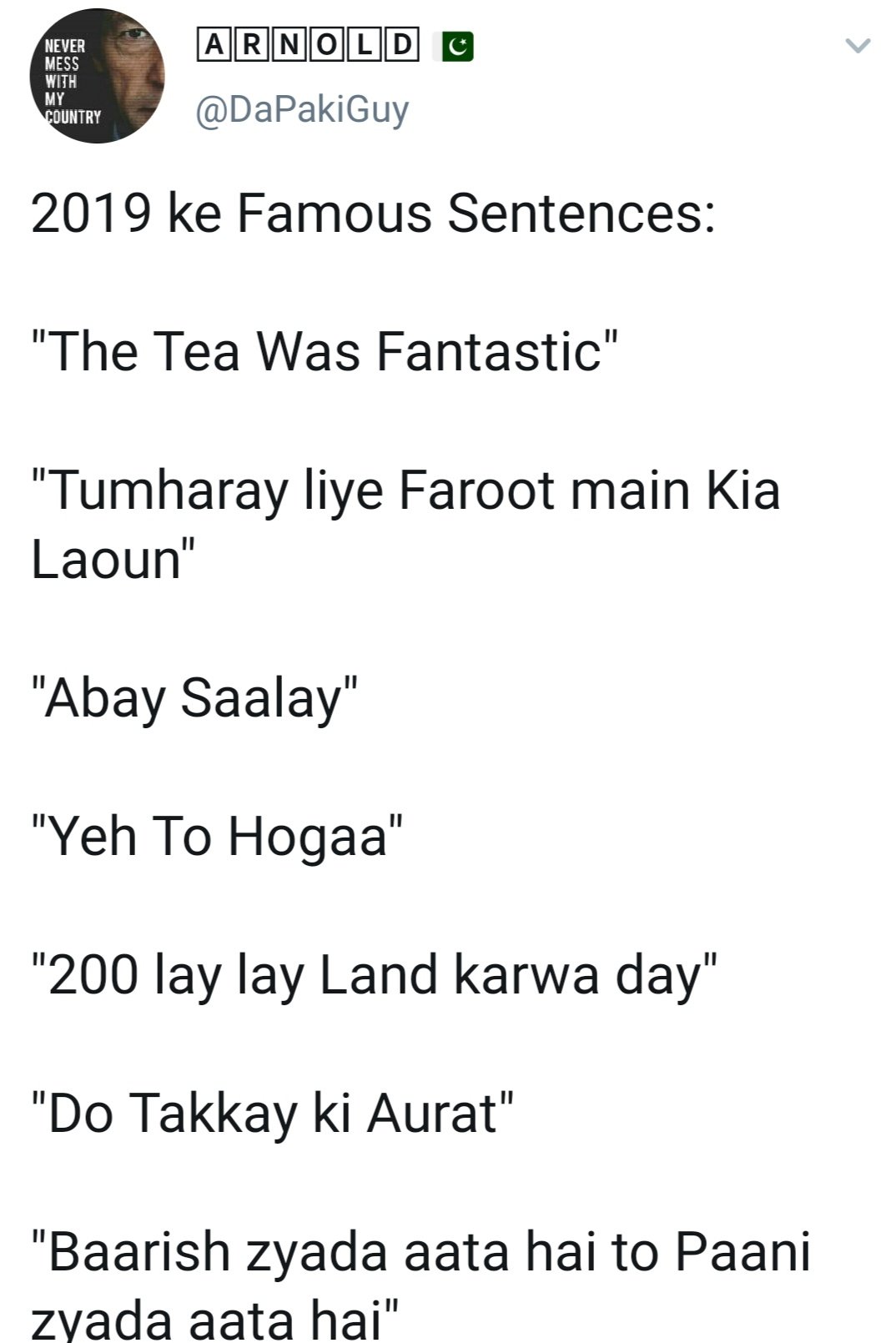 Yet another one from Moin Akhtar: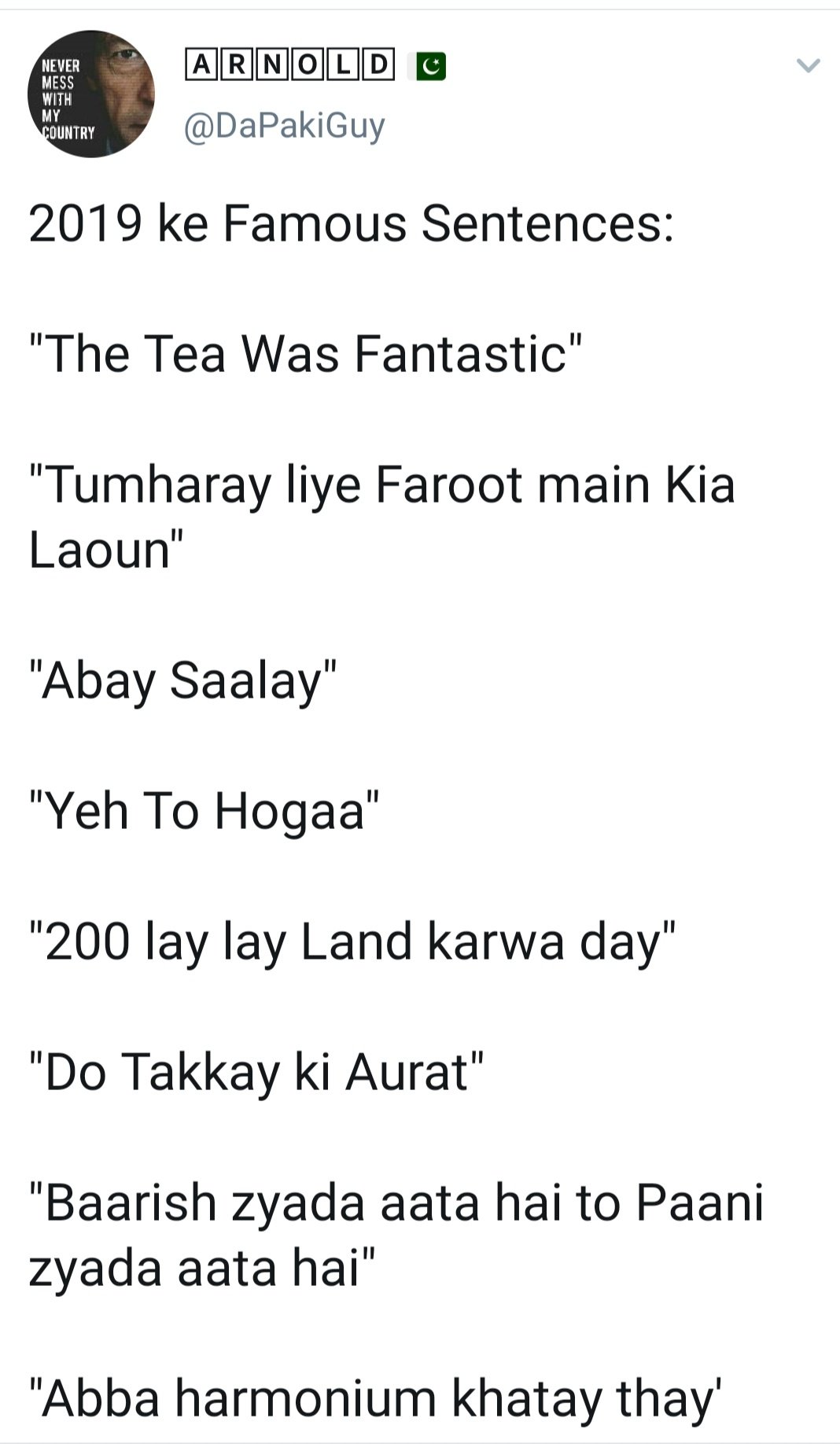 And the internet kept adding to the list:
Pooja what is this behavior?

— Emaan (@maanpkk) January 1, 2020
Incomplete without Ahmed Shah's 'peechay dekho:'
Peechay daikho peechay

— منصور علی ابراھیم 🇵🇰 (@mansoor91) January 1, 2020
Bhola from Ranjha Ranjha Kerdi too made it to the list:
"Mai hu mere sath bhi Mai hu"
"Haye mazee"
😂😂😂😂 https://t.co/0WaME65dCu

— 🥀 Sadaf Zahra (@BintEAnsar) January 1, 2020
4 three times are 12:
12 موسم

— Da tol gup de (@KaachoKhan) January 1, 2020
Batao batao!
App ko thund tuo ni lagi

— Nasar Shahzad (@goofynas1) January 1, 2020
Which line has been your favourite from 2019? Let us know in the comments below!