In the era of social media, where there's instant ability to get your voice heard and receive vigilante justice, there are still many examples where that plea often gets shunned. One such example is that of model Marvi Shabbir, who claims her dilemma with a budding Lahore-based fashion designer, Zainab Salman has been downplayed.
Taking to Instagram and Facebook, the model had posted a video this week where she claimed the designer had called her in for a shoot in Lahore, where things went awry when she was asked to do more than just her editorial shoot and do a video shoot instead. Things went downhill further when Zainab allegedly misbehaved with the Karachi-based model.
"I was hired by a Lahore based fashion designer 'Zainab Salman' for a photoshoot recently. The experience was vile, inhumane and really traumatising," Marvi wrote. She further explained how she was called in for the shoot at 4 and was asked to a video which she refused and subsequently told that was no longer going to be a part of the campaign.
"Zainab pointed her finger towards me and asked 'Ker rahi ho k nahi ker rahi ho'? Obviously, I refused to do it for free. She responded in a very aggressive way, asked the team to wrap up and she also said 'Mujhe isske saath kaam nahi kerna, isse kapre le lo, saath saath raho kuch ker na de kaproon ko, accessories le lo, kuch rakh na le'."
Since then, the model has received major support from the industry and fans, who looked at this a case of misbehaviour against the model, and models, in general.
In support, model and designer, Zara Tareen wrote in support of Marvi.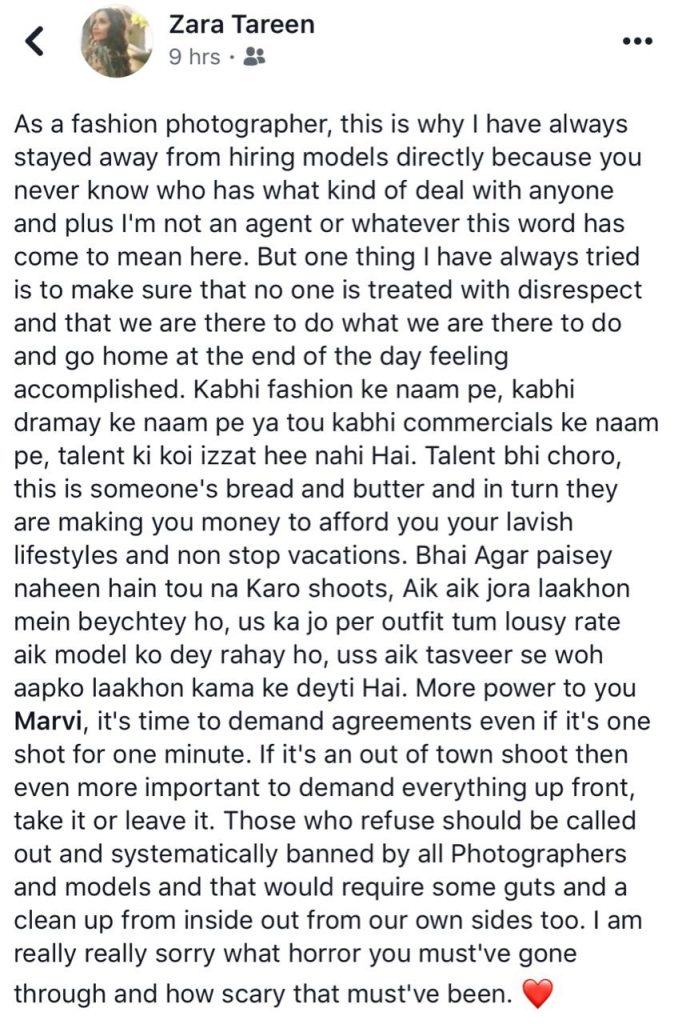 Photographer Kashif Rashid and makeup artist Fatima Nasir also came out in support.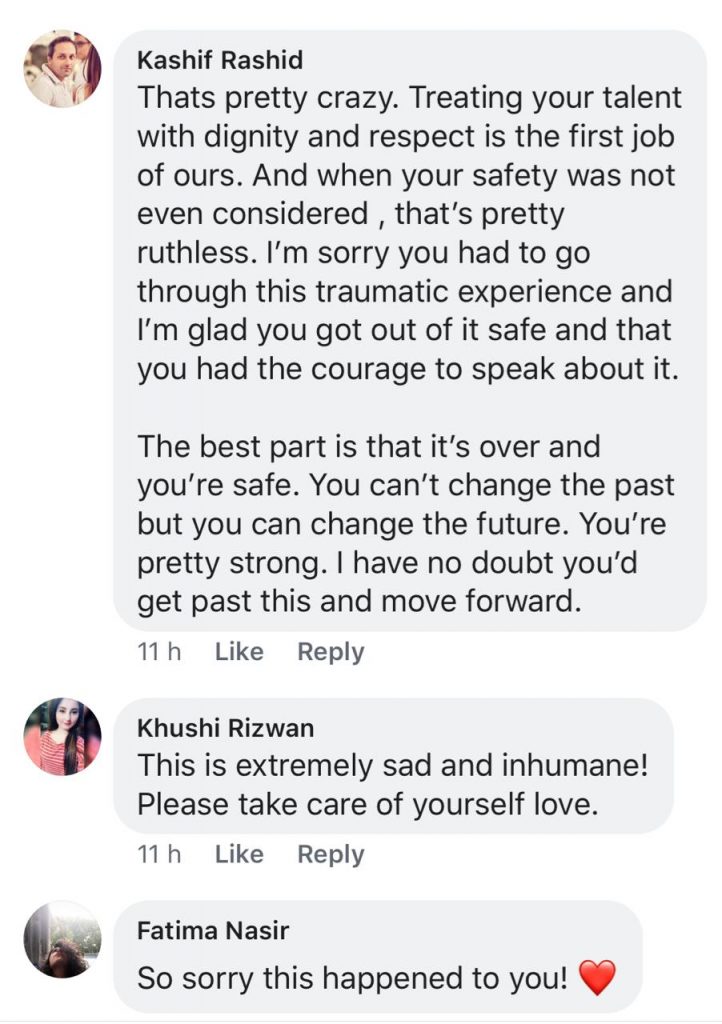 Ashna Khan commended the model and came out in support over her 'personality and intellect.'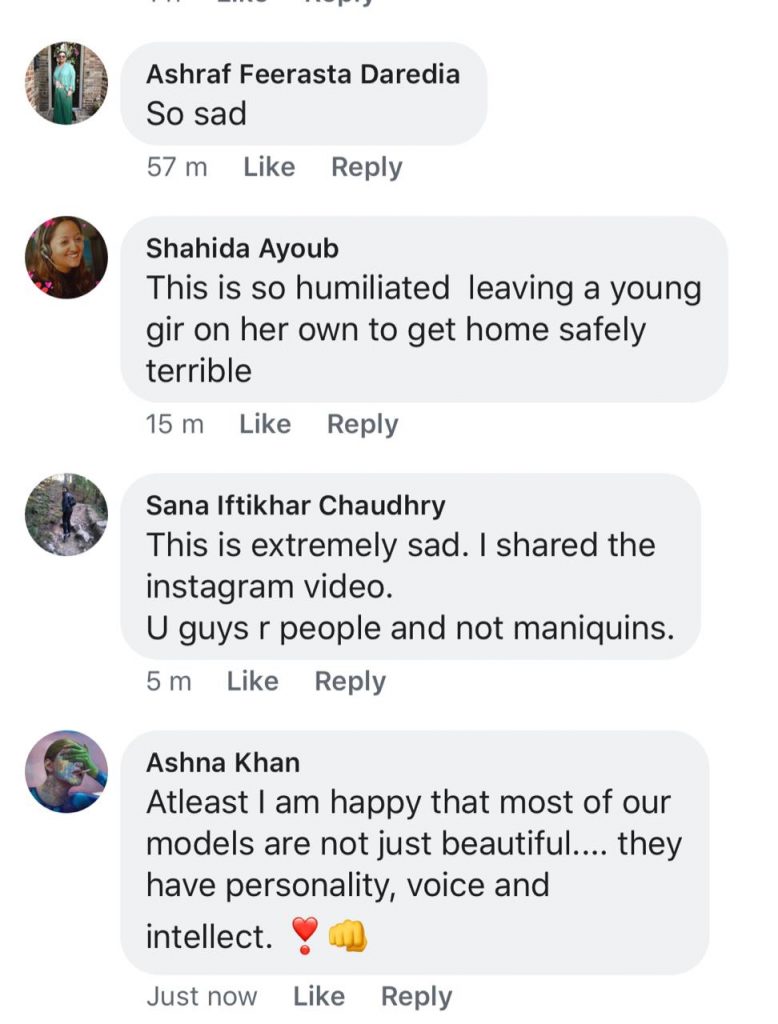 Industry names such as Ayaz Anis Khan and Hamza Baande also supported the model.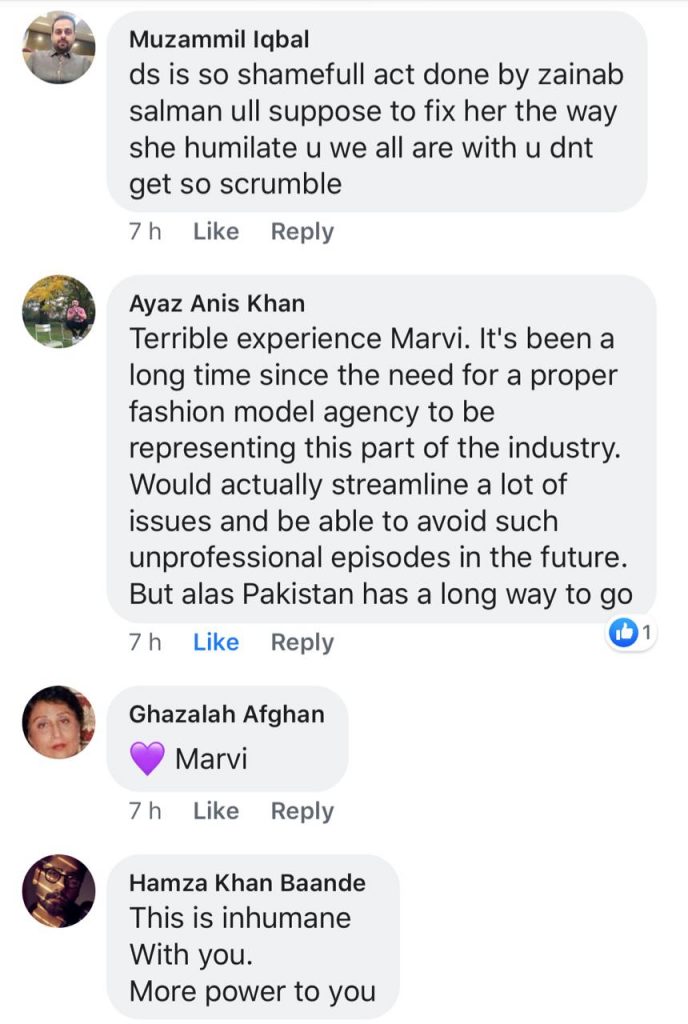 While others from the industry spoke about how this was against the contract.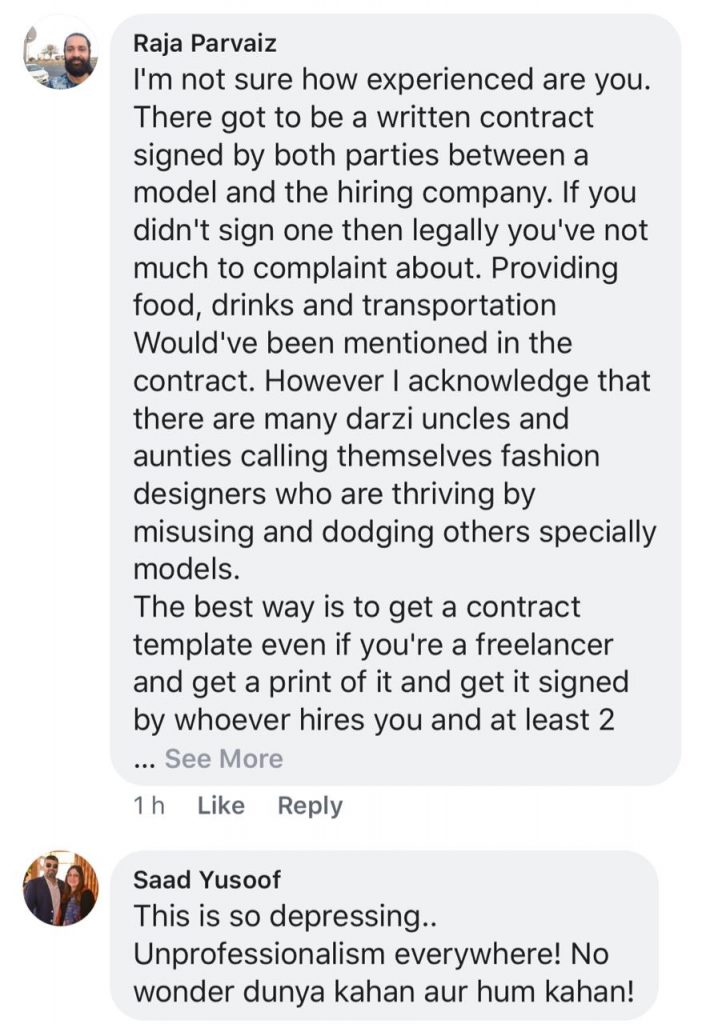 The post was also shared and commented on by other major Lahore-based industry professionals such as Aamir Mazhar, who supported the model.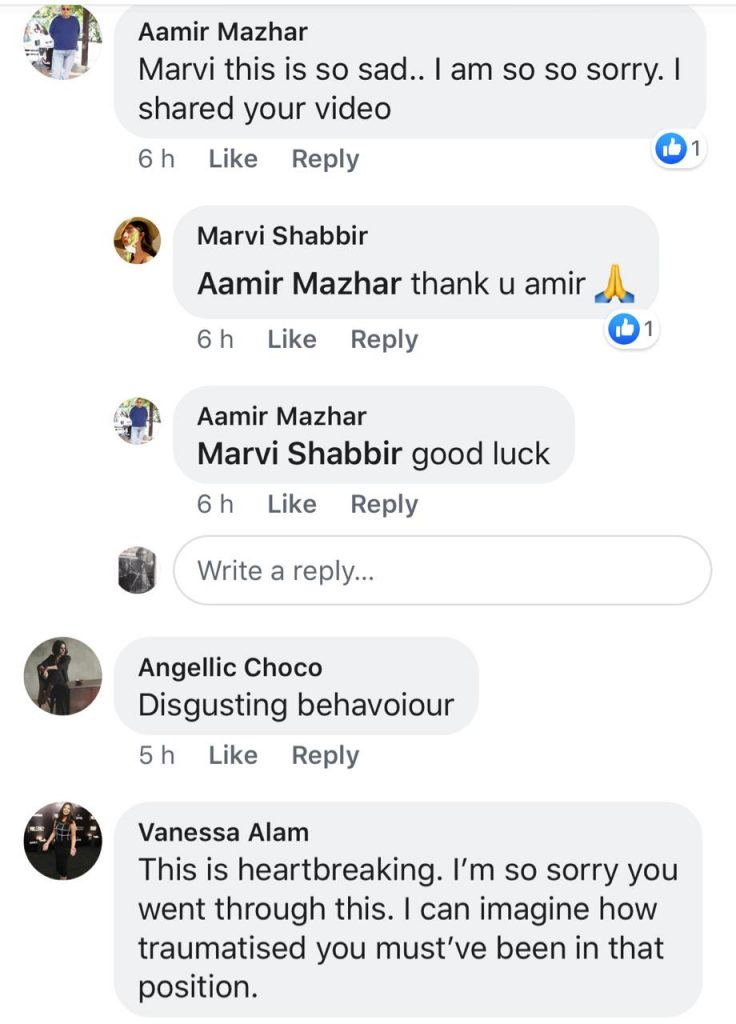 There were also conversations about making sure legal assistance is given in such cases, as it can be traumatising.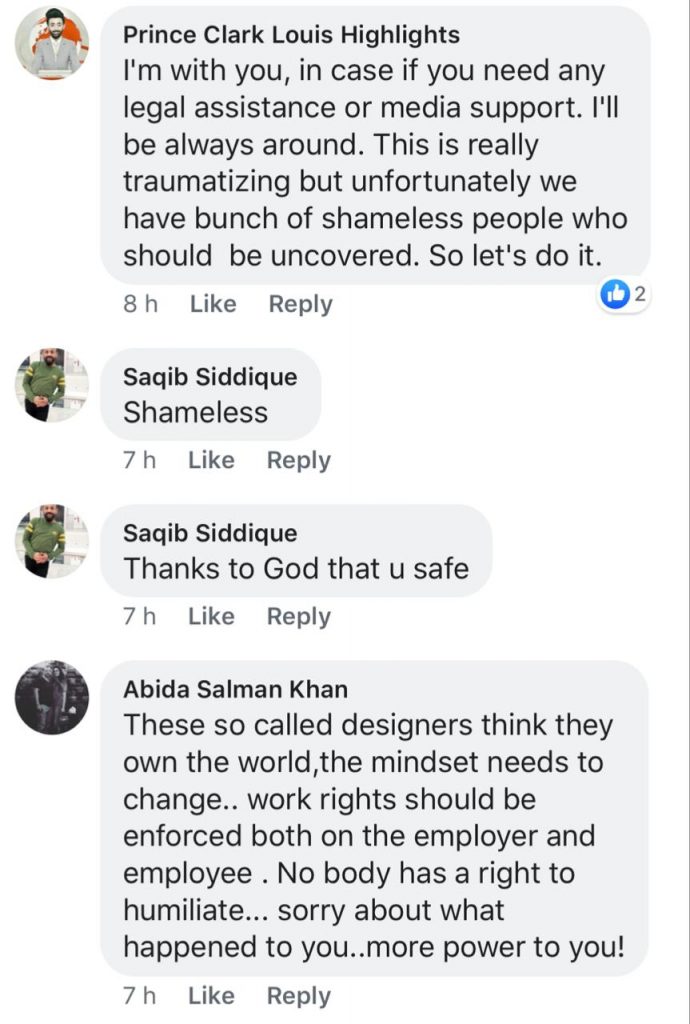 The discourse, which largely revolved around making sure the designer doesn't do the alleged misbehaviour again, also went towards the need for an association of fashion professionals who can blacklist people who dishonour contracts.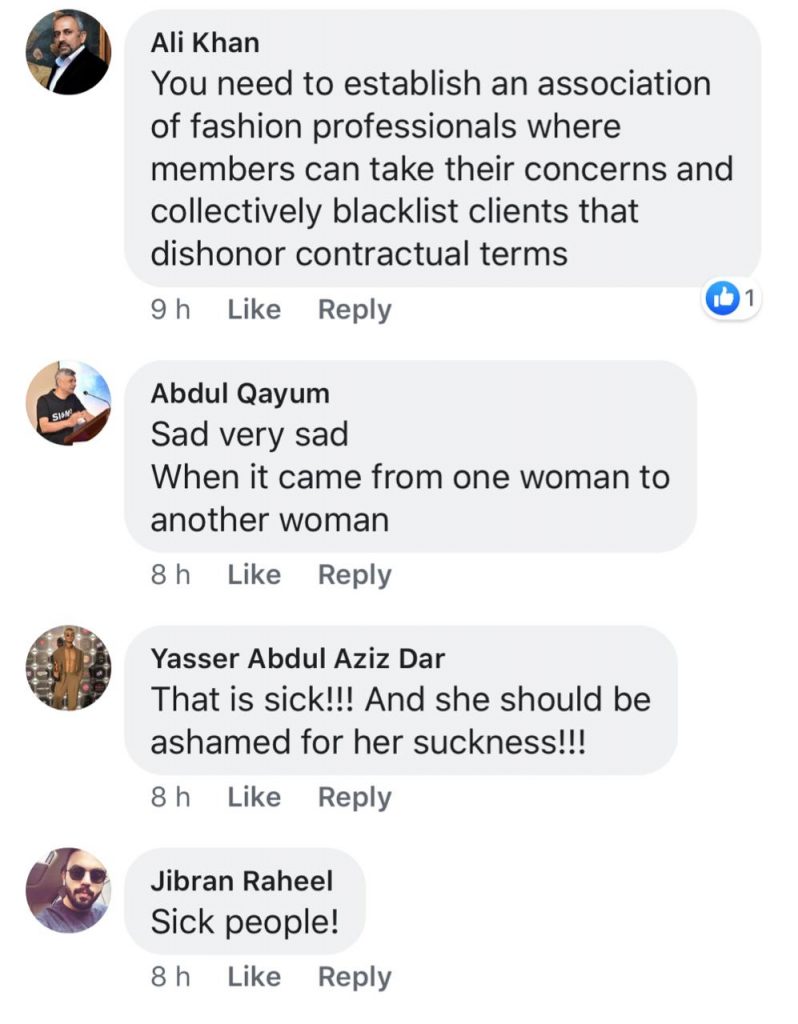 However, largely the comments demanded action against the alleged 'brutal' behaviour.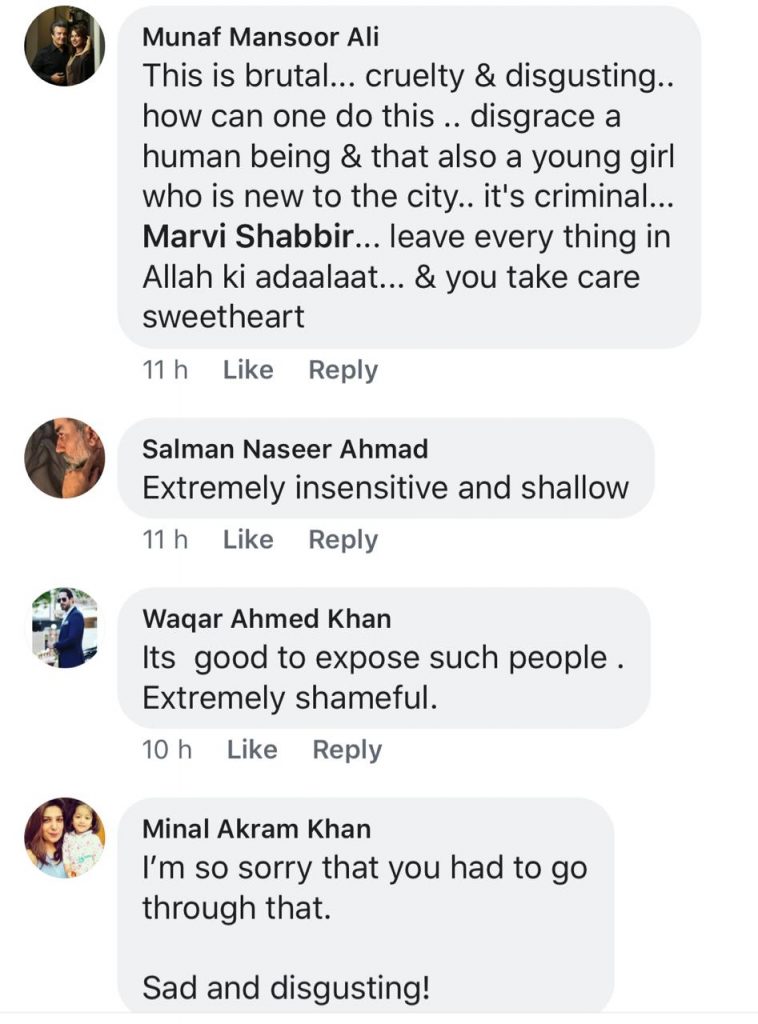 Taking the comments into consideration, the designer who the conversation revolved around, Zainab Salman also released her official statement to the public on Saturday, where she refuted Marvi's claims.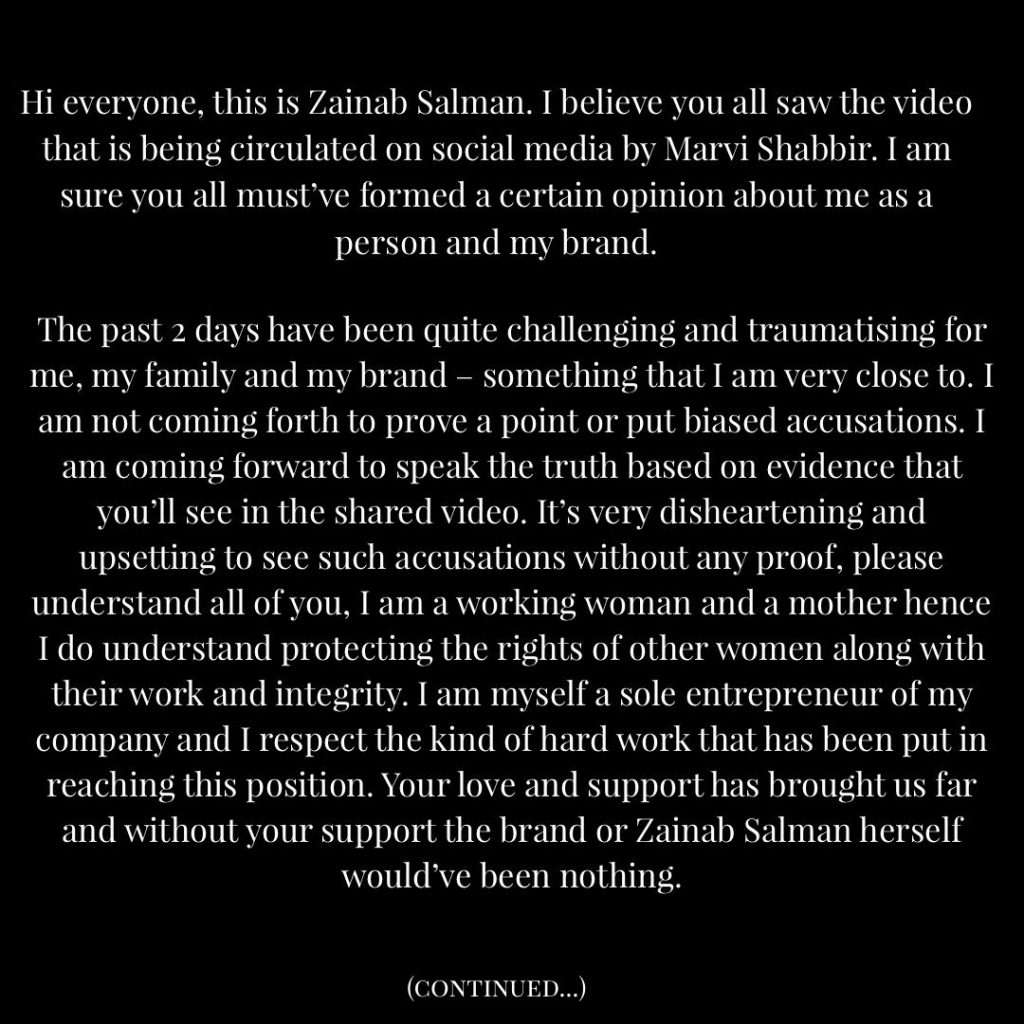 She claimed in her statement that the model had been 'misleading.'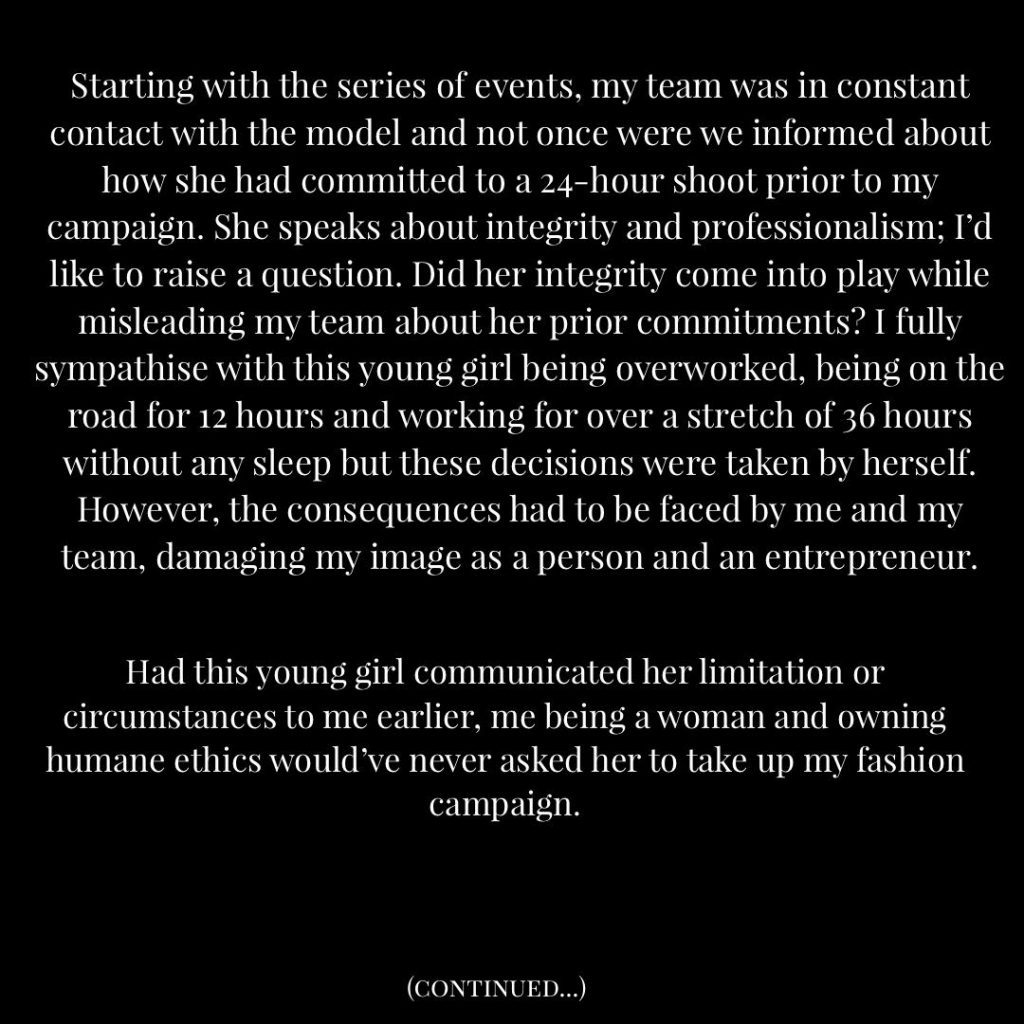 She went on to further claim that it was Marvi, who was being disrespectful towards the designer.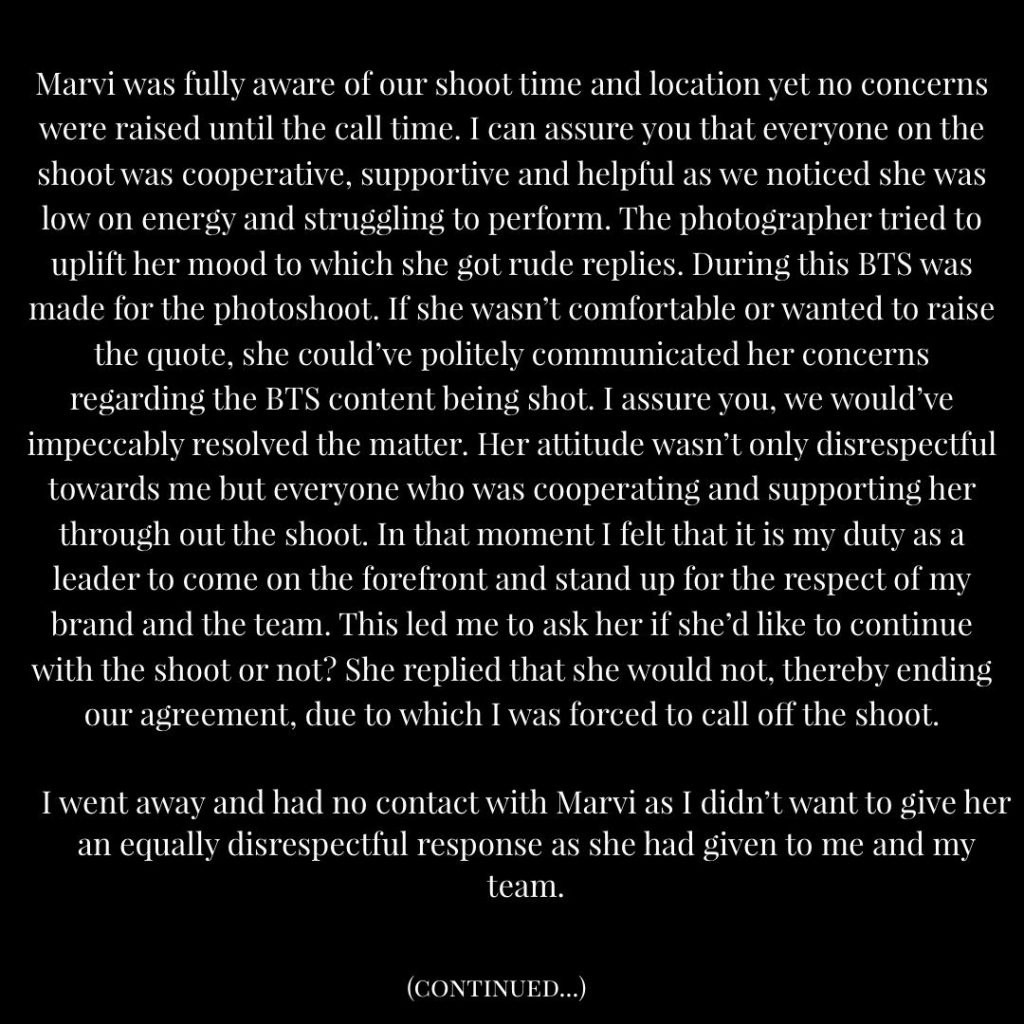 In her last post, Zainab further claimed that the model has allegedly harassed her on the mentioned phone call.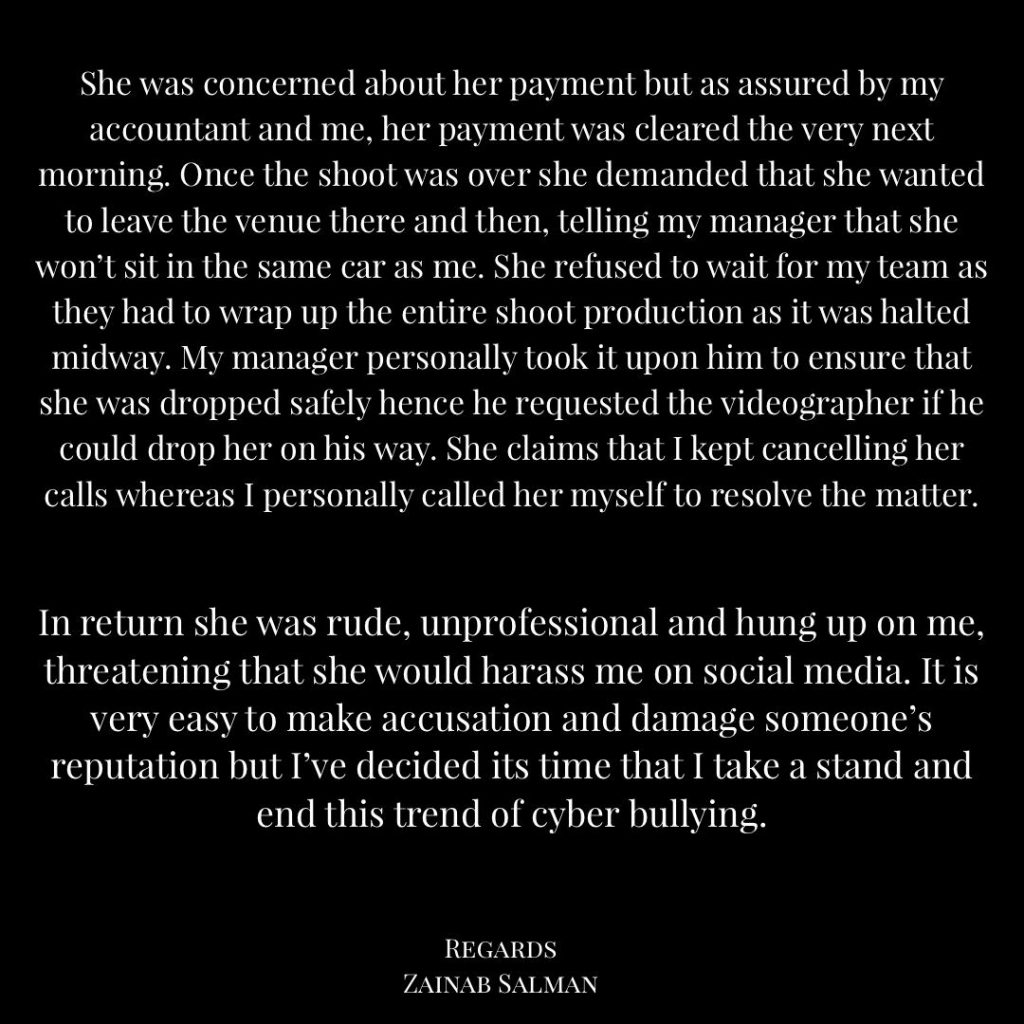 Although both parties have now given their sides of the story, we at Diva believe it is truly surprising that such a situation took place. We hope that justice really is served swiftly and honestly, soon.
What do you think about the situation? Tell us in the comment section below.