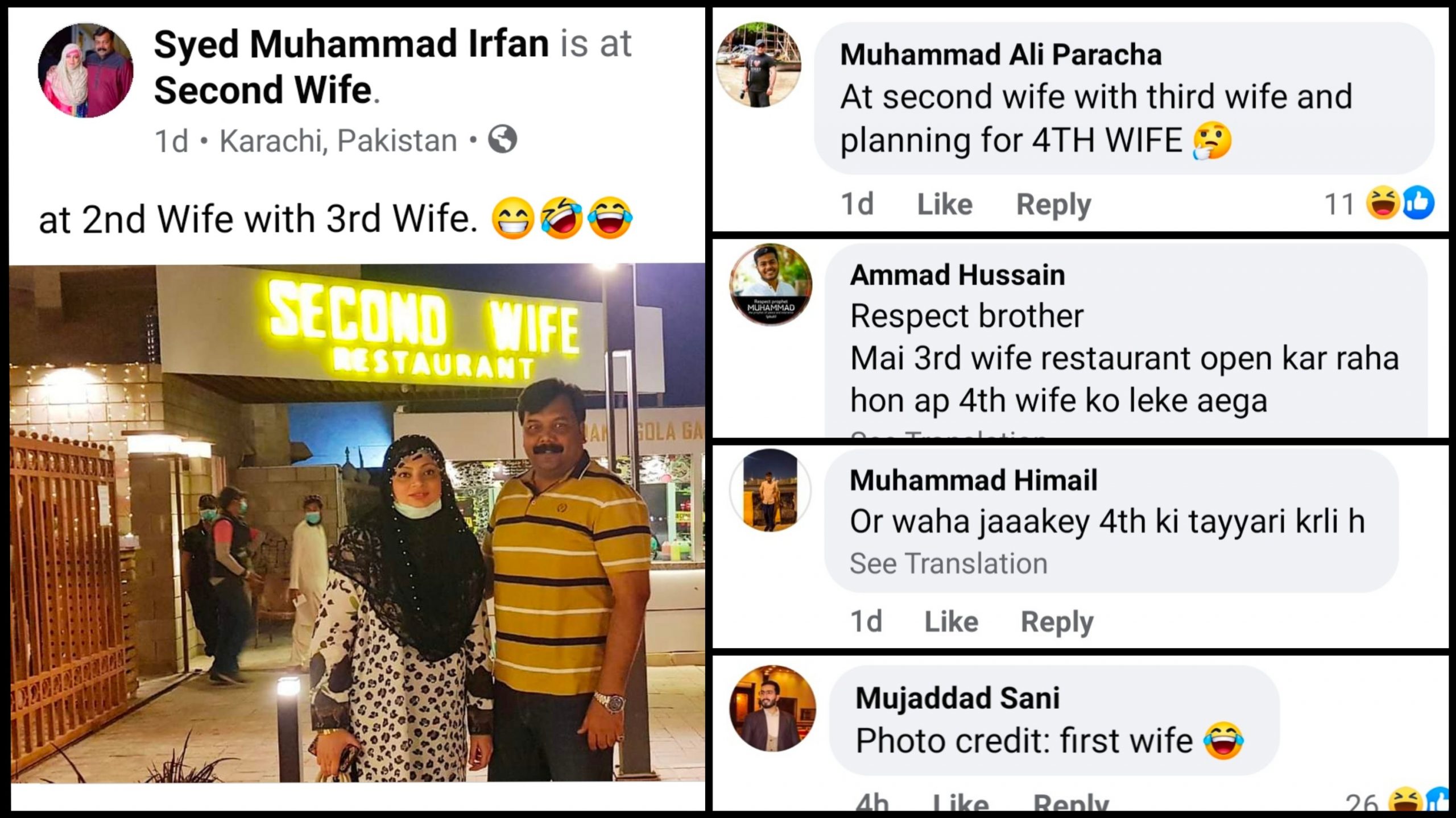 With men often joking about 4 shaadis, this man is on his third shaadi and took his third wife to a restaurant called the Second Wife: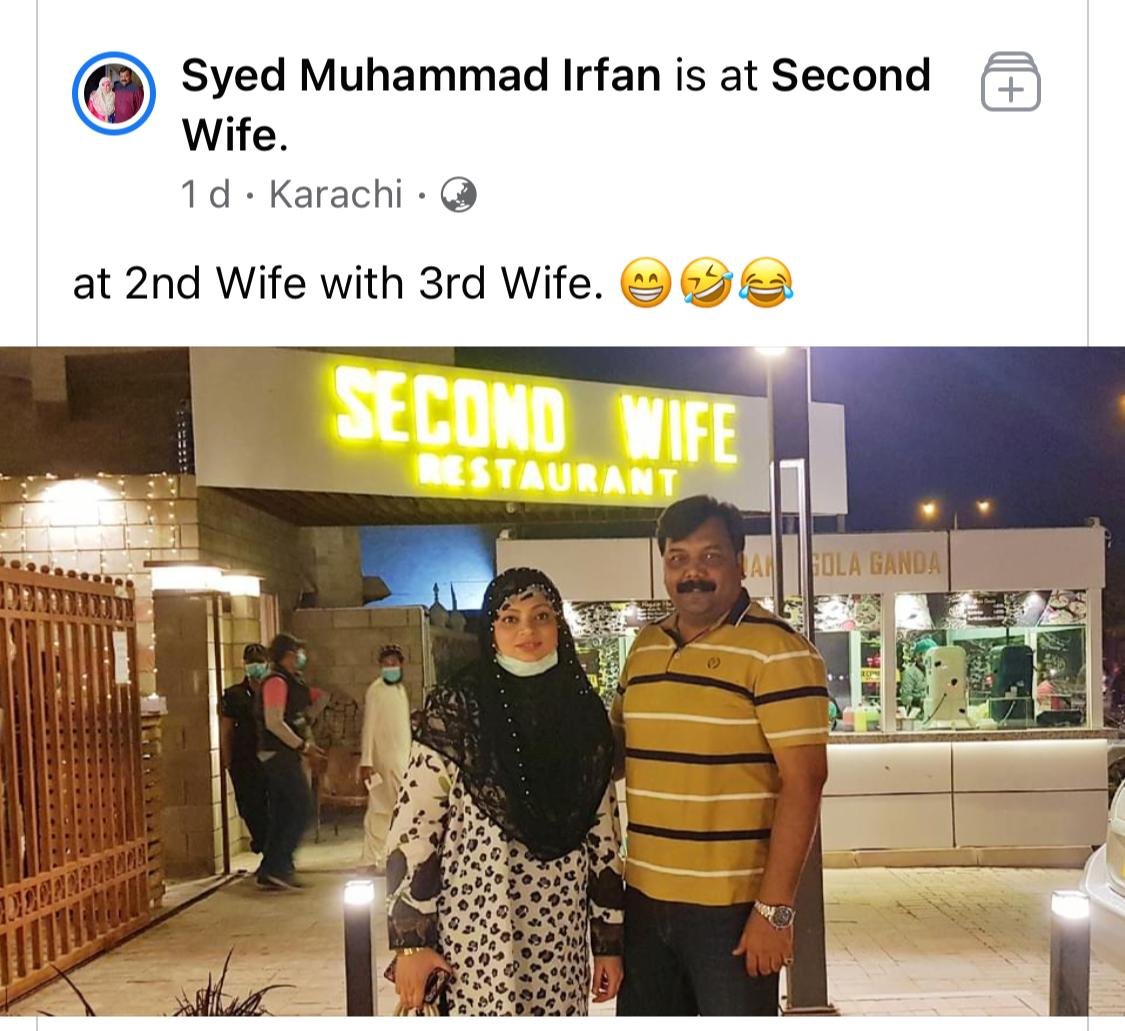 His caption has taken the internet by storm and within hours of posting the photo, the man has gone viral with hilarious comments on the post:


Abhi khula nai hai na?

😭

People were living for the comical caption:

Lmao:

Mufti saahab khush huay:

Jaari rakho bhaee:

People were calling him a legend:

Plot twist of the year:

People were in works to open the third wife restaurant already: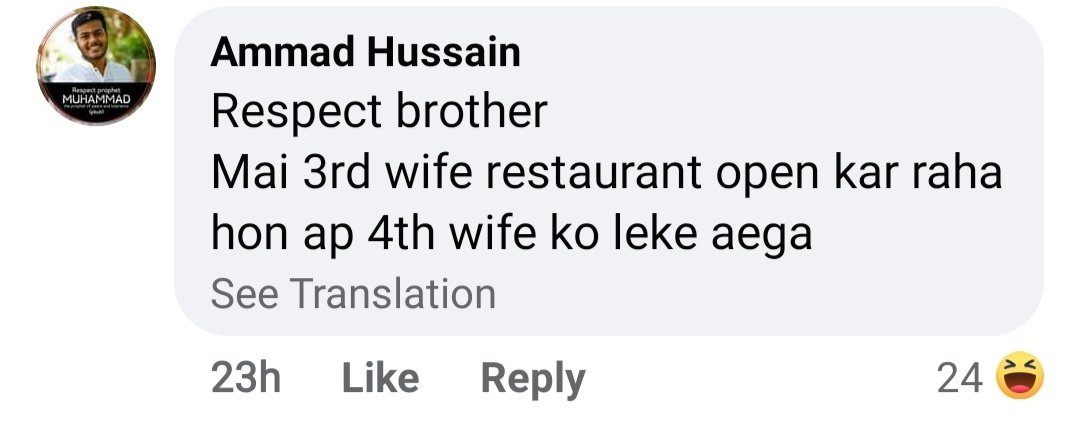 The iconic Aamir Liaquat wah-wah-wah-wah meme made it to the comments: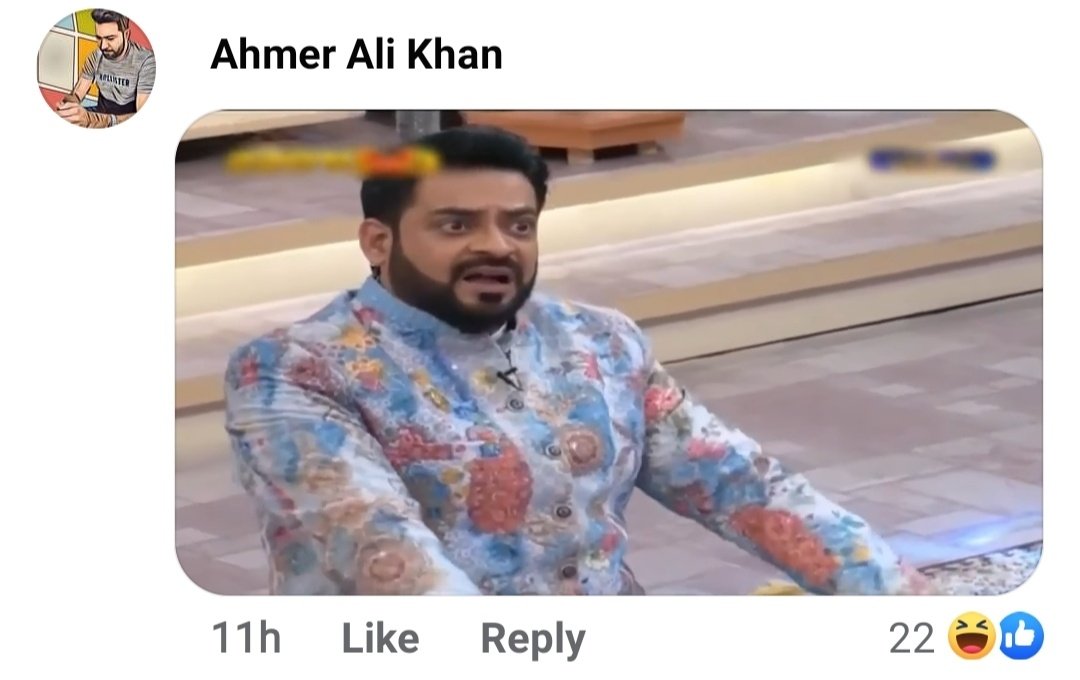 Her taraf kohra hi kohra hai:

Inko bhi jana hai:

And while people were poling fun at the couple, others were sending them prayers:


What do you think about the picture and the caption? Let us know in the comments below!