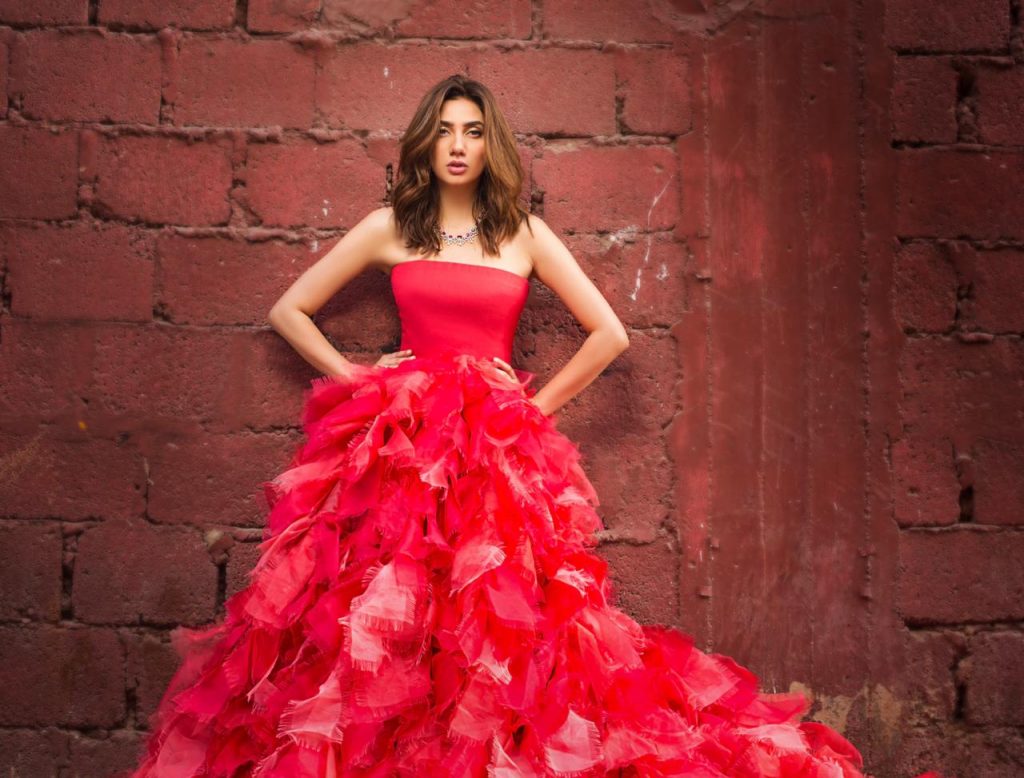 She's got the looks, the style, the projects, fans and well, haters too. Mahira Khan as never before talks about her latest venture, being an easy target, fellow stars coming out in her support, getting compared all the time, not feeding trolls, on people taking a dig at her acting skills and much more. Read on in a freewheeling interview with the Superstar by all means.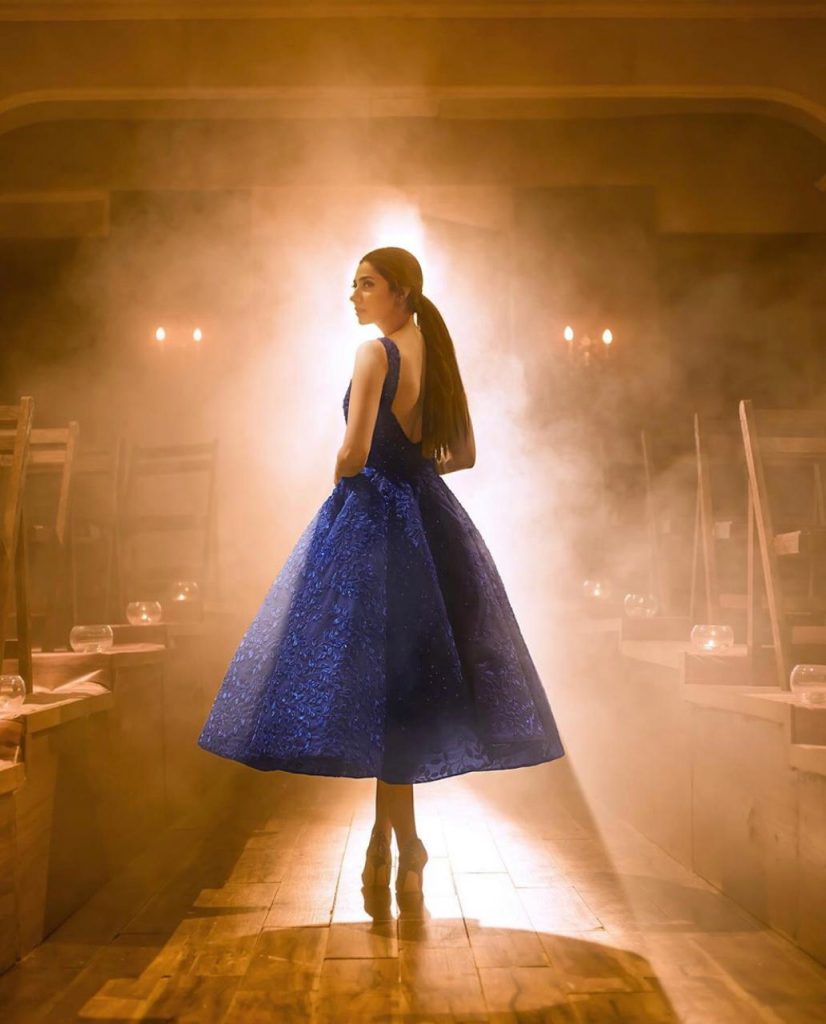 You are very selective about your films: '7 Din Mohabbat In' came after a long gap and now we will get to see you in 'Superstar'. How did 'Superstar' happen and why did you pick this film?
I had Superstar before 'Verna' and '7 Din Mohabbat In', so it's been more than four years since I had this movie. Zeba Bakhtiar called and asked me to come over. I went, and Azaan narrated it to me and I was hooked. Instantly. I was like, I want to do this. Then Azaan also made me listen to the music, and I said 'You are a musician and you are going to be the best melody-maker that this industry has seen for a very long time.' After this, I pushed him and took him to Momina's (Momina Duraid) house for a meeting. So it became a thing that I wanted to be a part of.
Did you like the story? 
I did. There was something about it that I just loved, and I loved the songs because I hadn't heard these kinds of songs. It's something I just felt right about. Then this film started going to the kacheri (from one channel to another) but I wouldn't let it go. You have no idea what I left for this film because every time I would think that it would start shooting any day now.
How is 'Superstar' different from the other Eid releases: 'Paray Hut Love' and 'Heer Maan Ja'? What's its USP?
There is a raw honesty in the film. It's not a run-of-the-mill, commercial, entertainment film, which it may seem from the trailer; but there is an artsy aspect to it. Every time I watch a scene I always think, 'What were we feeling during this scene?' There is an organic feel to the film.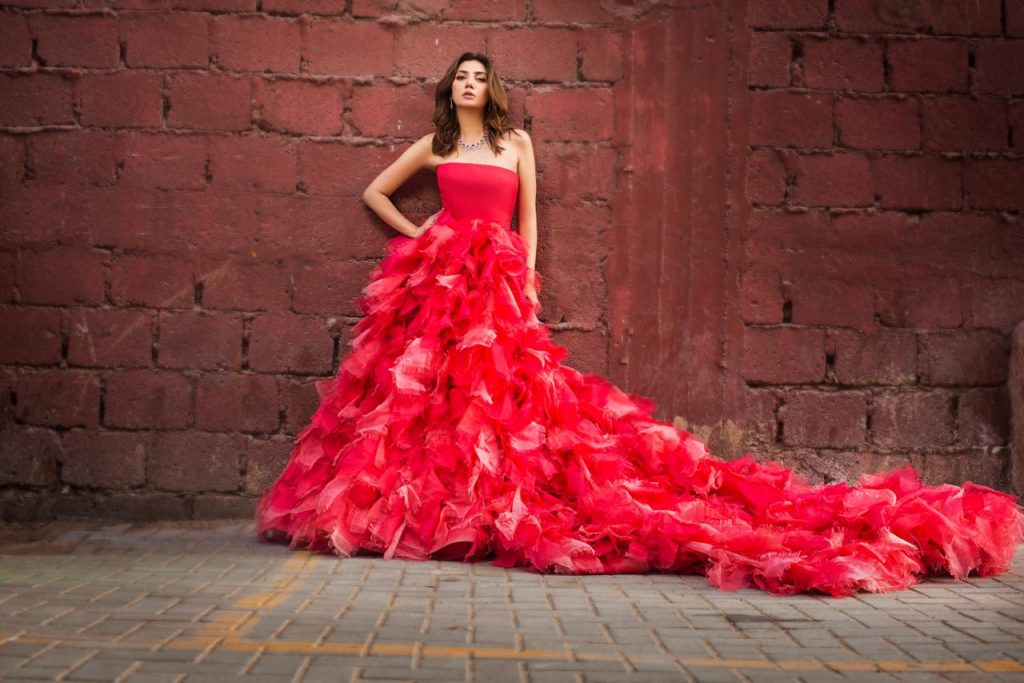 Did you face any challenges portraying a superstar in reel life or were you trying to be yourself, the superstar you are in real life?
No, I could not play myself. I was told very strictly. Our struggles were different altogether. In my real life, I knew that this was my dream, and I want to do this. Aur mein chalti gayi uss pe blindness ke saath. Noor from Superstar, on the other hand, had something to prove. She just wanted to show the world that she has arrived. She had to tell everyone that 'You thought I wouldn't make it, you thought I would not get this, and you left me… ab main ban gayi sitara'.
We've seen you dance. But all the jhatkas and matkas and dance-like-nobody's-watching avatar in Noori and Moray Sayian are all new and had our jaws dropped. Can you say that you have revolutionized in terms of dance onscreen?
Absolutely. I think I have come out of my little shell. I learnt this song in just two days and didn't have time to practice much. Basically, I went from Morey Sayian to Noori; all I knew was ke gungrooh torr dene hai because it was a requirement. If I had not done that you would not have believed that she has become this.
We do see hints of Madhuri in Noori. Was she your inspiration?
Oh my god, yes! Madhuri is my ultimate favourite. In fact, I don't know if people have noticed a very specific part where I have given her a tribute.
It's the first time you're acting in a movie with Bilal Ashraf. How was it working with him?
It was lovely to work with Bilal as we enjoy a certain comfort level.
But in general you're very comfortable with your male co-stars. They are more like your buddies. 
That is the first rule and that is exactly what I do. I friend-zone them. That is my go-to; but with Bilal I couldn't even friend-zone him because we went in no-zone. We were two strangers who had to do all these scenes together where we are in love and I think that worked for us. Now that I have gotten to know him, he's one of my favourites as a co-actor. He's very chill and I like chill people. Hota hai toh ho jaye. I like this devil-may-care attitude.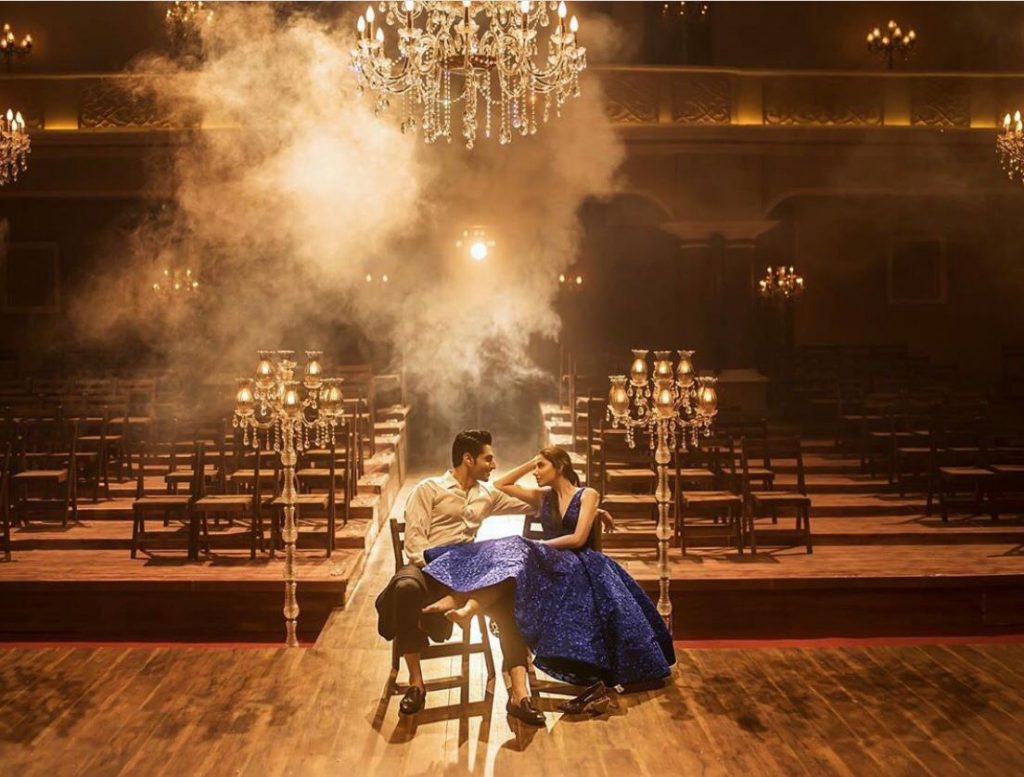 You've been pulled into countless controversies and you've been in the eye of the storm many times, from that viral photo with Ranbir Kapoor to the sexist comments from Firdous Jamal. Why you? Do you think you're an easy target?
Yes, I am an easy target. The first time I dealt with controversy, it broke me. I was shattered. But now it doesn't kill me completely. I don't think the world saw me shatter, because I don't show it to the world.
Were you amazed by how the whole fraternity rushed to support you recently?
I swear to God I was. Every time I would check I would be like, 'That is so strange'. It wasn't even a big thing, but they just believed in me. I had no idea what to do because you have to understand these are people who are not even my friends. Asim, Sarmad, Shehryar, all made sense; but even Humayun, who doesn't talk much, stood up for me. Then there was Fahad Mustafa. Did you know how kind it was for him to say you are my superstar? And many others too. I was shocked, touched and grateful. Honestly, that is why I replied. I thought it was very big of them to rush out in my support and I owed them one.
There is a general notion that people either like you or they don't. How true is this?
Totally. I do get very extreme reactions.
Does the extreme reaction scare you?
I think the people whom I have looked up to, who are actors, have had this type of journey, so I don't know if I should be discouraged by it. I have seen people get all the love, then all the hate. But yeah, sometimes it does get draining.
Many people still can't get over 'Humsafar' and see you as the seedhi sadhi, damsel in distress, Khirad. Hence, there are certain things they don't want to see you do and then create an uproar when they see you doing anything that is not Khirad-like.
I agree with that, they do. And I don't mind that they see me as Khirad.
But it's boring, isn't it?
It's boring but it's a character. Have I ever played on that? People are like, 'Oh but you've played on that image.' I could've done another serial like 'Humsafar' straight after it. I didn't. Soon after I did 'Sher-e-Zaat' which is a polar opposite and was the role of an arrogant woman. I have never done the same roles, even in my films. 'Verna', '7 Din', 'Superstar' and 'Maula Jatt' are all worlds apart. People just want to see me do the same thing and that is the thing.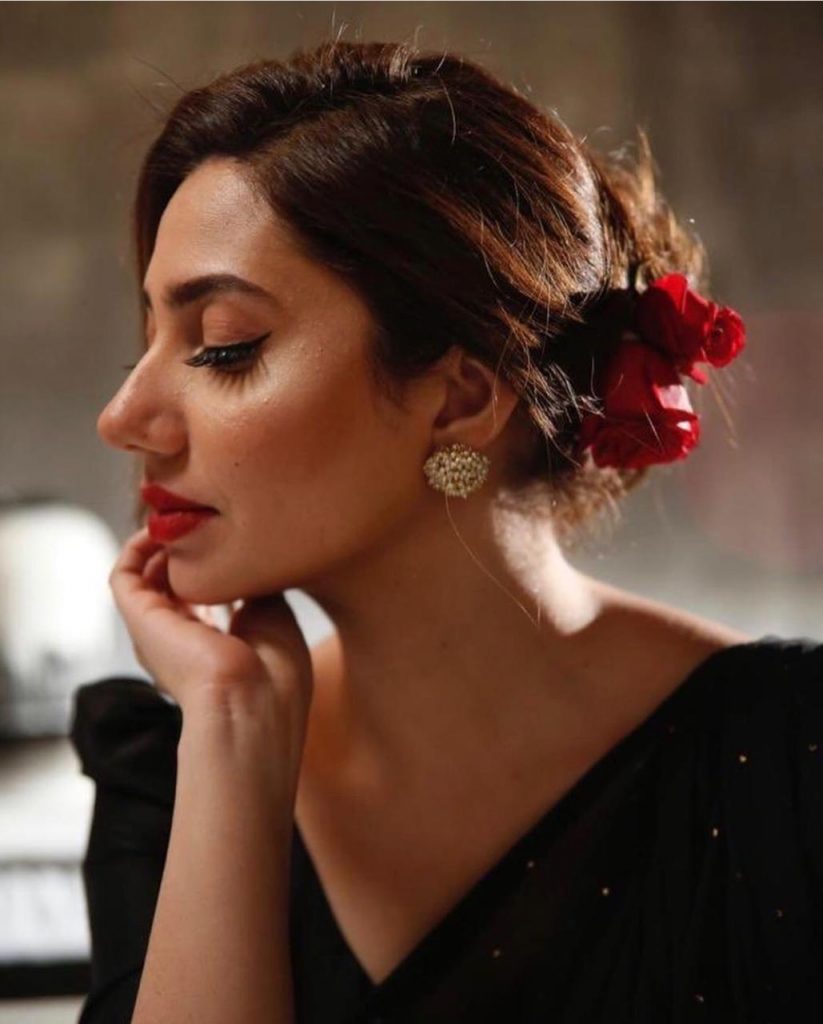 You're the Perfect Miss Ice-cube, someone who never reacts to any controversies, trolling or hate comments. How can one act so calm all the time? Kia Mahira ko ghusa nahi ata?
I am not calm at all, I am a Pathan. I am at melting point, uff. Like I told you if you go through my drafts you would go crazy, because I write and then I stop myself from posting. Someone met me the other day and said, "The world is collapsing because of you and you are calm." I was like, 'If only you knew the three panic attacks I had last night and then had to take a pill to calm myself.' Par haan, gussa waise nahi ata.
There seems to be this mystery around you. You keep your private life very private and not the kind of person who goes out a lot and socializes. Is this deliberate?
I'm old school. This is my life so why would I want to share it with the world? I want to protect my private life. I believe there is a part of me that is very troubled and that I don't show to the world. Maybe one day I will. But one thing is for sure: I am minding my own business; and I am a minder of my own business and I love my business. I'm like a horse with blinders.
Your previous films have not been roaring hits at the box office. Do you think you've been unlucky this way?
I don't know if it's unlucky but I think it has just been unfortunate. 'Verna' made its money and more, so it did well. But with me I think people want a box-office burst that I have not given. I hope I do, because you know you almost feel like you're carrying the burden of the film, even though in '7 Din' I had a very small part, but still it came down to me.
Did it deter you in any way when the movie didn't do as well as expected?
Yes.
They say two actresses cannot be friends. Do you agree with this?
I don't have any close friends who are actresses but I do have work friends. Matlab award show hua, hung out with them and have had the best time. But do I share my life with them?No. Do I meet up with them on a regular basis? No. The same goes with my male counterparts.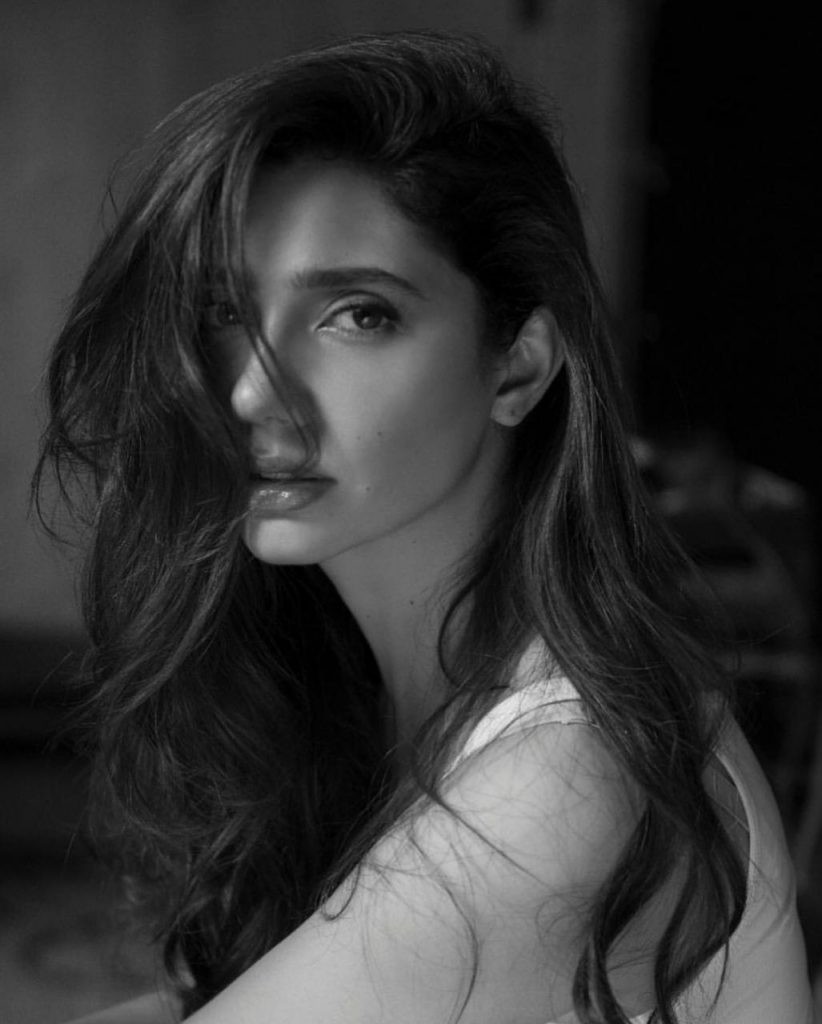 There is a general assumption that you and Saba Qamar don't get along and there's this cold war going on between you two. How far is this true?
Not true at all. I don't understand where it came from. If they say that she is upset, I don't understand where the hate came from. Because I have always liked her. It's just that I don't know her and I have said this publicly. I'm not sure what the problem is.
But you two get compared all the time. Does this make you upset?
Not at all.
Do you agree when people say that you're a bigger star, but she's a better actress?
I don't know, I can't look at myself from the outside in. I can only look at myself inside out. To me, I am a mother and an actor, but to you I don't know what I am. So I have to read and think: so this is what they think I am. I have not fed into that pot. She can be the bigger star and the bigger actress and that's not an issue for me. But it is just so sad that two women who have done so well for themselves are being pitted against each other when they actually should be united and kill it. If she and I ever meet and talk, who knows, we may actually like each other. I believe when powerful women come together they shake the world.
Your acting skills always get questioned. Wonder why?
When I did 'Humsafar' and 'Shehr-e-Zaat', everyone was like, 'What a good actor'. However, suddenly post-'Raees', there has been this thing about acting. I don't know what to say. There have been times when I have questioned it and asked Sarmad (Khoosat) or Asim (Raza) or anybody else, "Why would any of these directors want me?" They said it's because I am popular; even the ones who want specific actors now want me because I am popular. Really? It doesn't make sense to me. A lot of these people who say all these things don't actually watch what I am doing. Most of the public don't watch films and film is what I have been doing for the past couple of years. So I think that is a big part of it.
Does this bother you?
Not at all. I don't mind it. I have come to the point where I'm like, 'Chalo bhai karlo jo karna hai'. With the rest of my movies I was constantly trying to prove my mettle to everyone, but with 'Superstar', I don't care, I just did something I wanted to do for myself.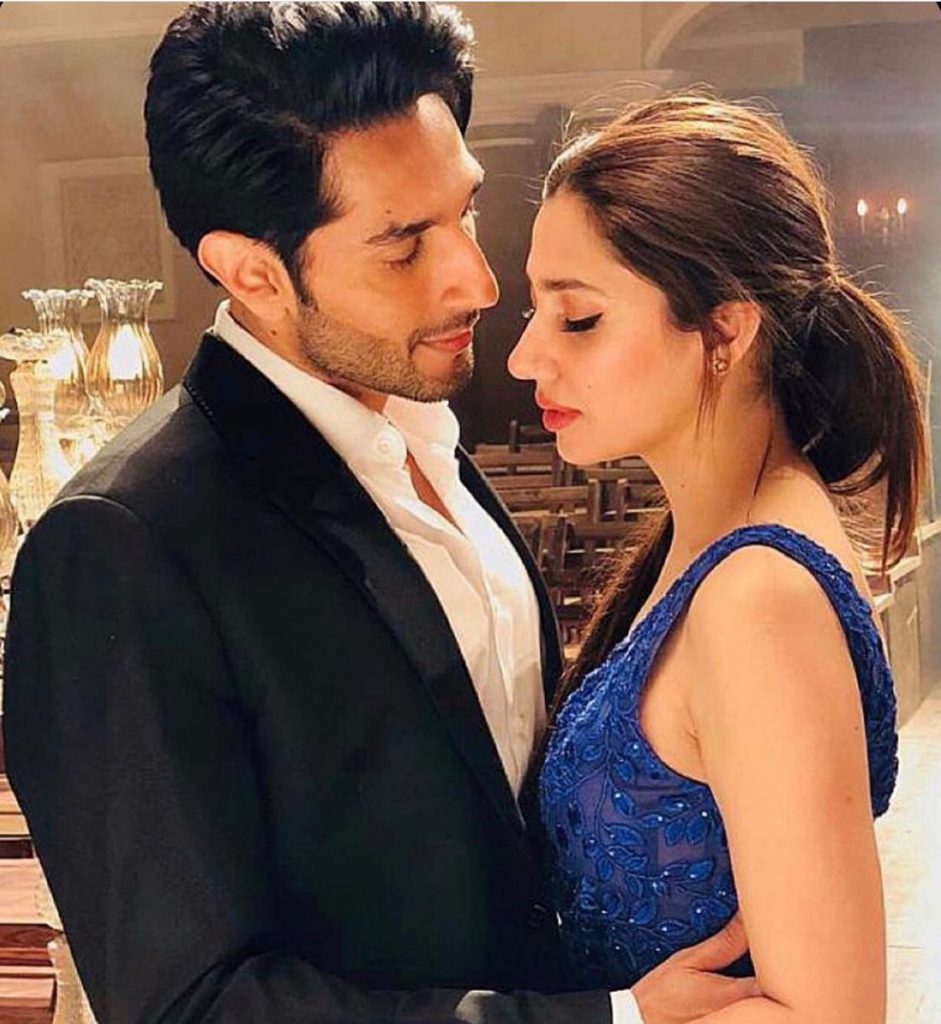 What can we expect from you, post-'Superstar'?
I have thought of something but I can't tell you. But the next time you see me on the big screen after 'Superstar', it will be 'Maula Jatt'. I can't wait for its release!