Pakistan seems to have finally entered the OTT realm in a big way this year, and it has all started with the official release of Mahira Khan and Nina Kashif's maiden digital production, Baarwan Khiladi on Tapmad TV.
Directed by Adnan Sarwar of Motorcycle Girl fame, and featuring an ensemble cast with names like Danyal Zafar, Shahveer Jafry, Kinza Hashmi, Sarmad Khoosat, Mira Sethi, Meer Yusuf, Ali Tahir, Khaqan Shahnawaz, Zarrar Khan,  the web-series has already become one that many are touting as a game changer for Pakistan's digital evolution.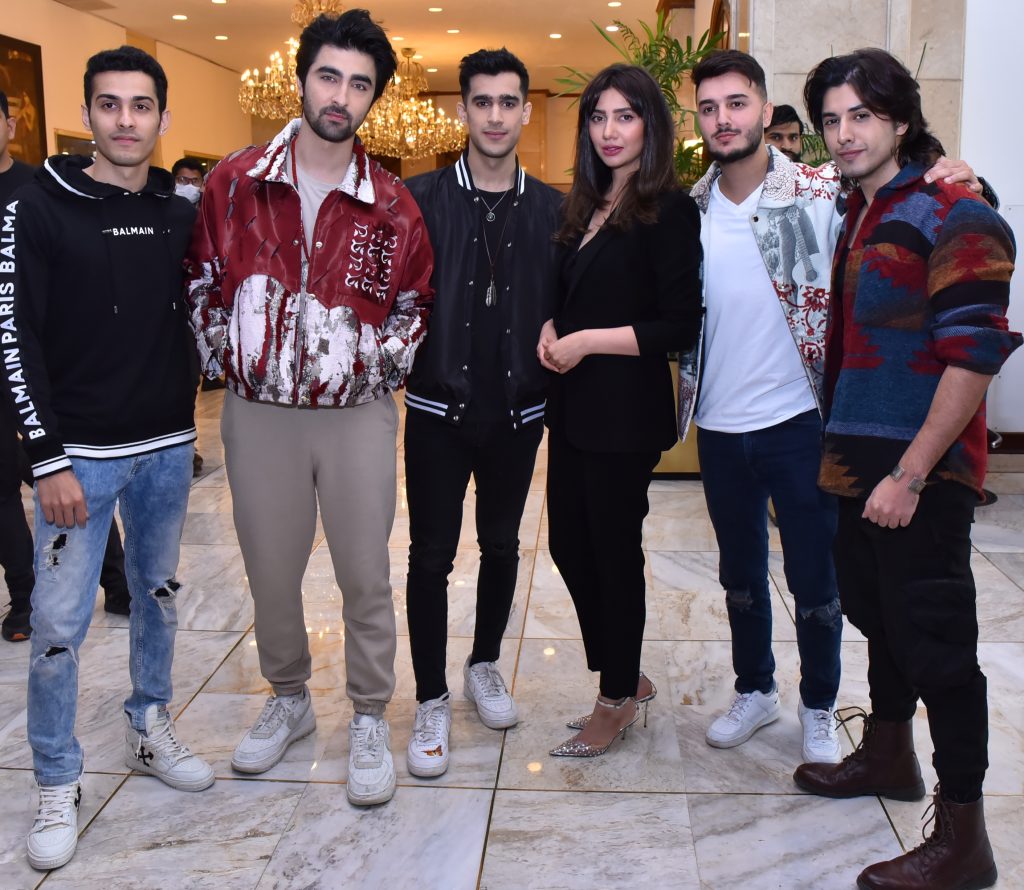 But, just how do the cast and the production team of Nina Kashif and Mahira Khan – under its Soul Fry Films label see this debut digital collaboration attached to the series that is set on the milieu of life, cricket, and rivalries, and what do they expect out of it?
Diva reveals in an exclusive round table chat with the creative team on and behind the screen of the web-series…
Mahira Khan
You have had quite a journey in the industry. From being a VJ to acting to now the world of production – what made you choose this?
I always had the bug to suggest things even during the productions I was working on as an actor. Nina [Kashif] would even tell me that 'you know you have something in you.' I would also get to hear from people that 'when you'll do it yourself that's when you'll realise how production really is.' Now, I can understand that, because it's not easy. It took me a while to come to this side of things, and it really took Nina pushing me to have finally made it here. I also believe it is a good time to be doing this, since I am acting as well. I can really understand both sides now.
Since this was your first time wearing the producer's hat, how did you manage to keep everything in check?
I can be lethal, but Nina is the calm energy (laughs). It's the Yin and the Yang. I am obviously learning and I understood from Nina that sometimes you have to let things be, and then control them in a softer manner. As an actor, I am quite different.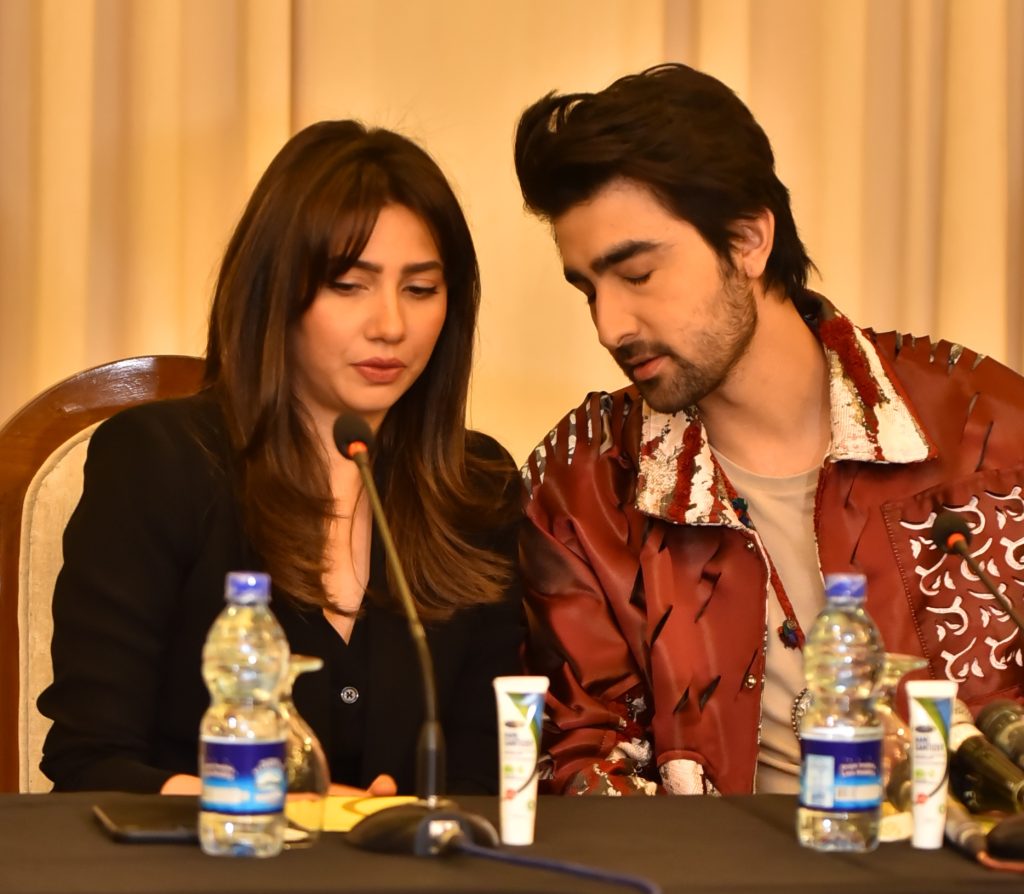 What would you choose to do for the rest of your life – acting or producing?
I will always be an actor, maybe till the time when I self-combust and go to heaven. But, I have really come to appreciate the production side of things as well. When I was playing Nigar Johar in Aik Hai Nigar and I saw that everybody cried, there was not a better feeling than seeing people connect to a product that you have created.
We tend to see more romantic-comedies being made in the industry than sport-related films or series. There's a belief that it's because they don't do as well. Did you fear something of that sort happening here?
This narrative, honestly could have been about anything. This could have been an actor for example, trying to make it big. In the larger crux of the story, it is about the human journey. If it wasn't cricket, it could have just been about anything else. So, the way the story has been done may focus on cricket, but it is larger than that. I would like to believe that although the narrative focuses on sport, there's so much more.
Nina Kashif
Tell us about the collaboration between you and Mahira Khan for this project. How was the experience?
It was quite interesting. We've both known each other for more than 15 years now and we have been each others friends and advisors since then. So when we planned this together, we had a vision to something different in mind. We wanted to do specific stories. The experience was easier but tough also at places, because when you're friends and you have to work together, you have to be careful. Having said that, it was a great experience working together.
You have also been touted as someone who creates more female-centric productions. What made you create Baarwan Khiladi?
I wanted to do something different. I haven't jumped from women empowerment, but in fact, I just wanted to try something new. I wanted to expand my horizons and I chose on purpose to do something unique from what people thought I always do.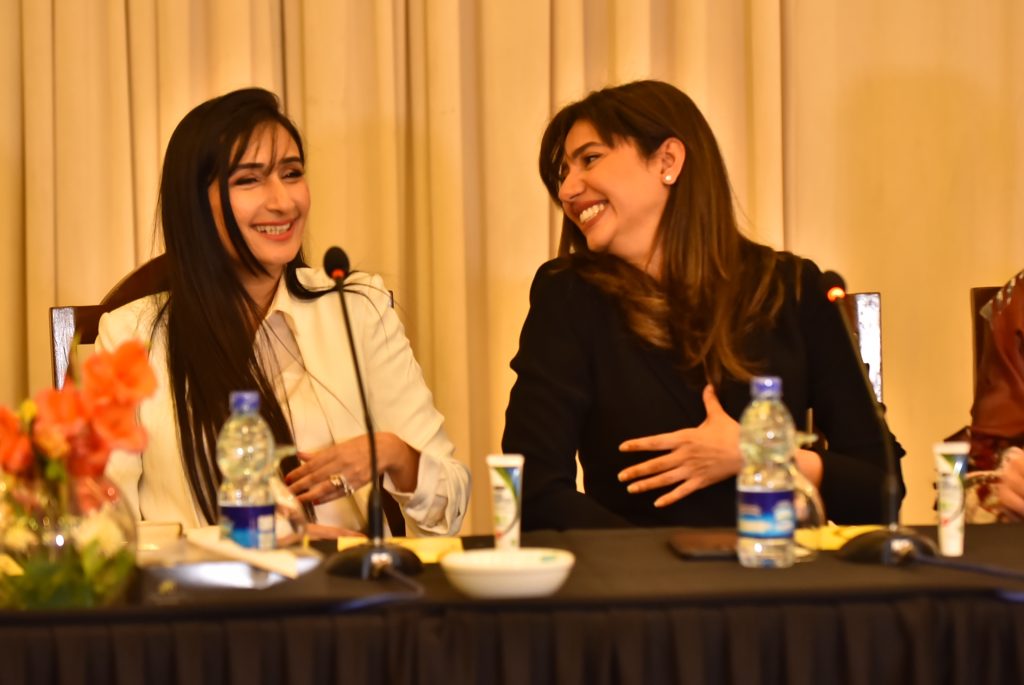 There's always the question of ensuring shelf-life of digital stars these days since they are often considered to dim away quicker than conventional celebrities. How do you tackle this concept?
I think we have more liberty to choose who we want to when we do something digital. With TV, we're stuck usually with selecting those who the channels prefer. Here we have more of a choice. Also, I think my actors are talented enough and already hold their space in many places that they are not new to this limelight. That was also the risk I was willing to take. Everyone has their first time.
This is your first collaboration with Tapmad TV. What made you choose it?
Tapmad has been here for for a while now and predominantly had been doing sports. So, a series like Baarwan Khiladi was quite relevant for them. Tapmad has quality stuff, and we naturally, wanted to partner with such a platform. There's tons of content available from all over the world and we felt that the platform had massive potential for it to become a key player in having original Pakistani content on it as well.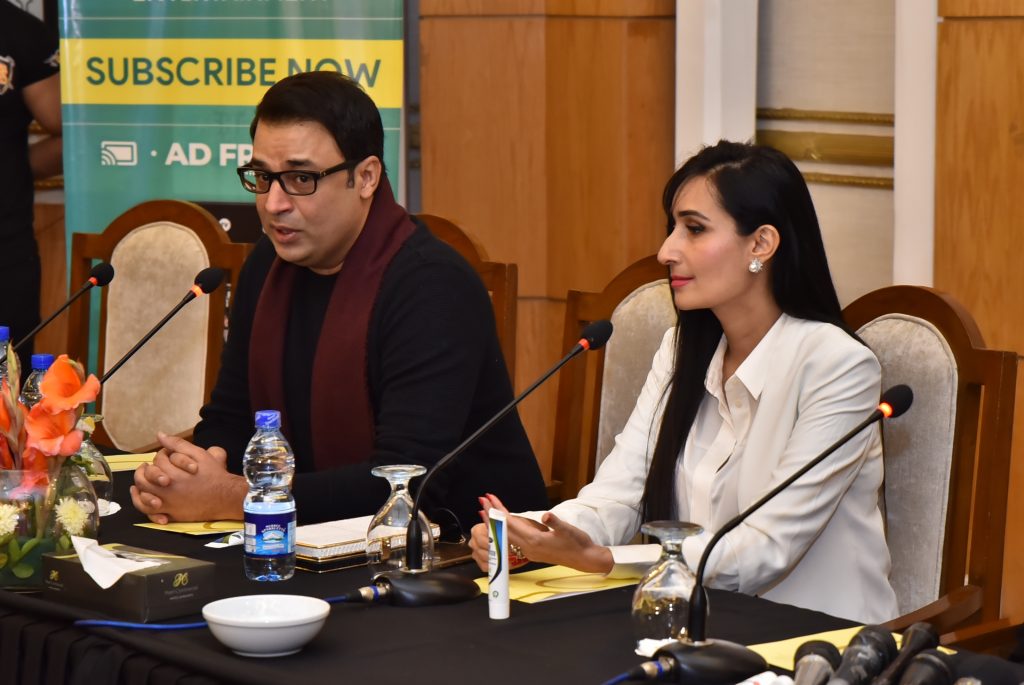 Zain Pasha
Everyone says OTT is the future but do you believe Pakistani audiences will pay for digital content?
The phenomena has taken all around the world, so we in Pakistan are catching up to it as well. At a low rate of PKR 200 a month, you get everything. We have tried this model for 7 years, and what we have realised is that people are willing to subscribe to this model, because they get a great experience that is not only ad-free, but is also completely in HD. We've done quite well recently with more than 1.5 million subscribers, proving that people are turning towards web-streaming platforms. Really, the technology is converging, and it is ushering in a new era of digital media.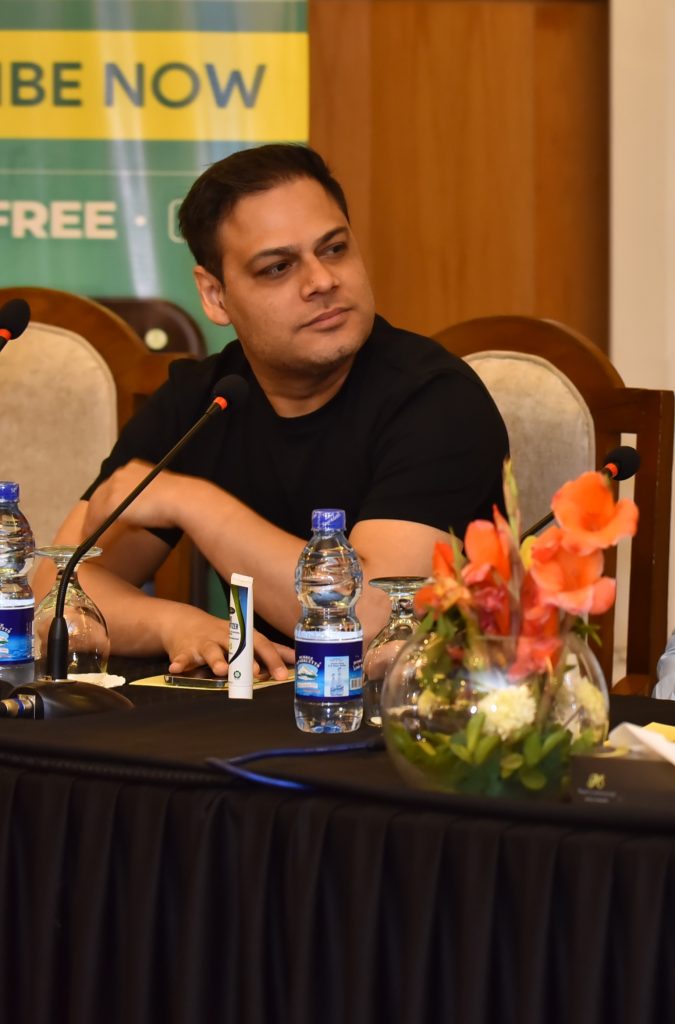 What's the future like for Tapmad TV?
We've been a sports-centric platform so far, and things like Cricket and the Pakistan Super League have been our main drivers. We're even introducing La Liga, English Premiere League, and Bundesliga exclusively on the platform. However, we're also expanding towards entertainment as well. We're dubbing Middle Eastern content and Chinese content as well and introducing it to the platform, which should be available along with the release of Baarwan Khiladi. The expectation is that is we are sure it is going to be extremely successful and we are grateful to be partnered with such an amazing production team and cast.
Daniyal Zafar
You have tried your hand at a number of different careers. What made you go for a web-series this time around?
I have had this conversation with myself in the past. I have quite actively started seeing that I am delving into many different directions. I am always hungry for stuff that is original and different – usually unorthodox. So, Baarwan Khiladi was something I thought the same of. I felt that it's a web-series, perhaps I just shouldn't delve into it as well. That was a pre-conceived notion on my part. When I read the script, I just knew I had to do it. So, I have realised how I work is that I don't resort to just doing one thing all the time. I don't know where the future will take me but at the end of the day it is about the artist's experssion, whichever medium it may be.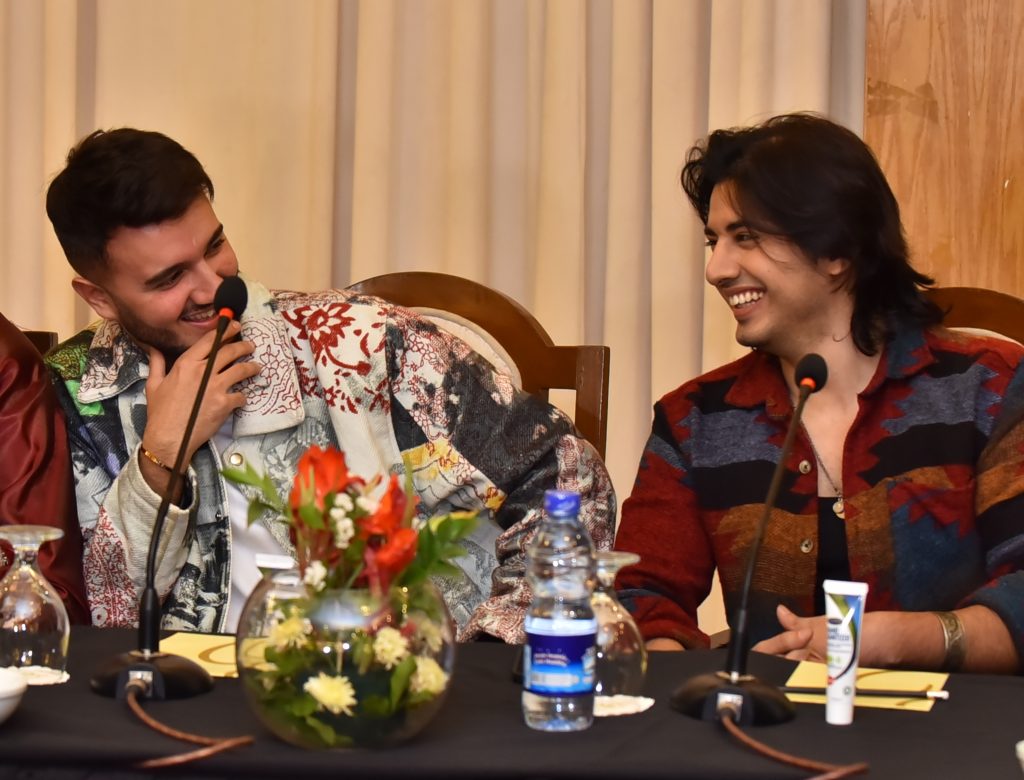 You are also often compared to your brother, Ali Zafar, for having a similar career path. Do you fear of being compared to him constantly?
I would only fear it if I was trying to do what he had done in his career and try to emulate it. I have never derived a formula from his journey and applied it to mine. No one can do Ali Zafar better than him. The credit also goes to him realising that I am on my own journey. He has always supported me and helped me realise which path I wanted to take.
Shahveer Jafry

Although you have been a digital star for a while, this is your first full-fledged acting experience. Tell us how it was?
In the beginning, working on the project was a little difficult. I am not used to waking up early for call-times. I believed that when you work professionally as an actor it would be easier, but to be honest, it was completely opposite to work in a team of lot of individuals.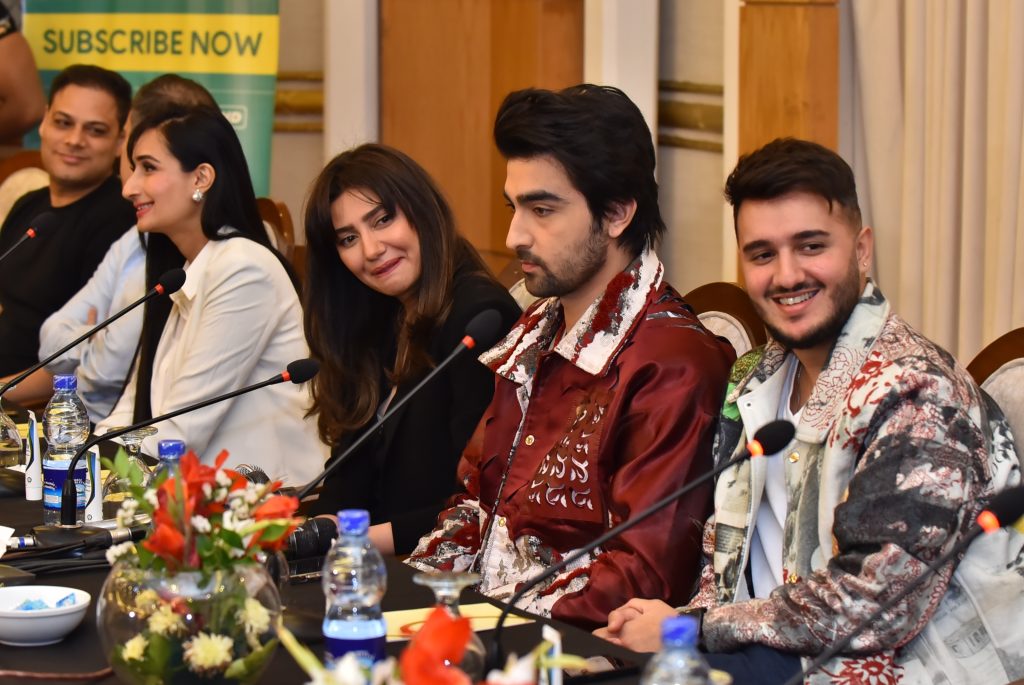 But, overall, it was a beautiful experience that I would cherish for all my life. It is a Mahira Khan and Nina Kashif production, so it was big opportunity for me as a debuting actor.
Kinza Hashmi
You're the only female lead of the web-series. How did you manage to carve your niche amongst many other names?
I honestly thank Mahira Khan and Nina Kashif for this. I initially thought why am I part of a project that is titled Baarwan Khiladi? It's all about boys.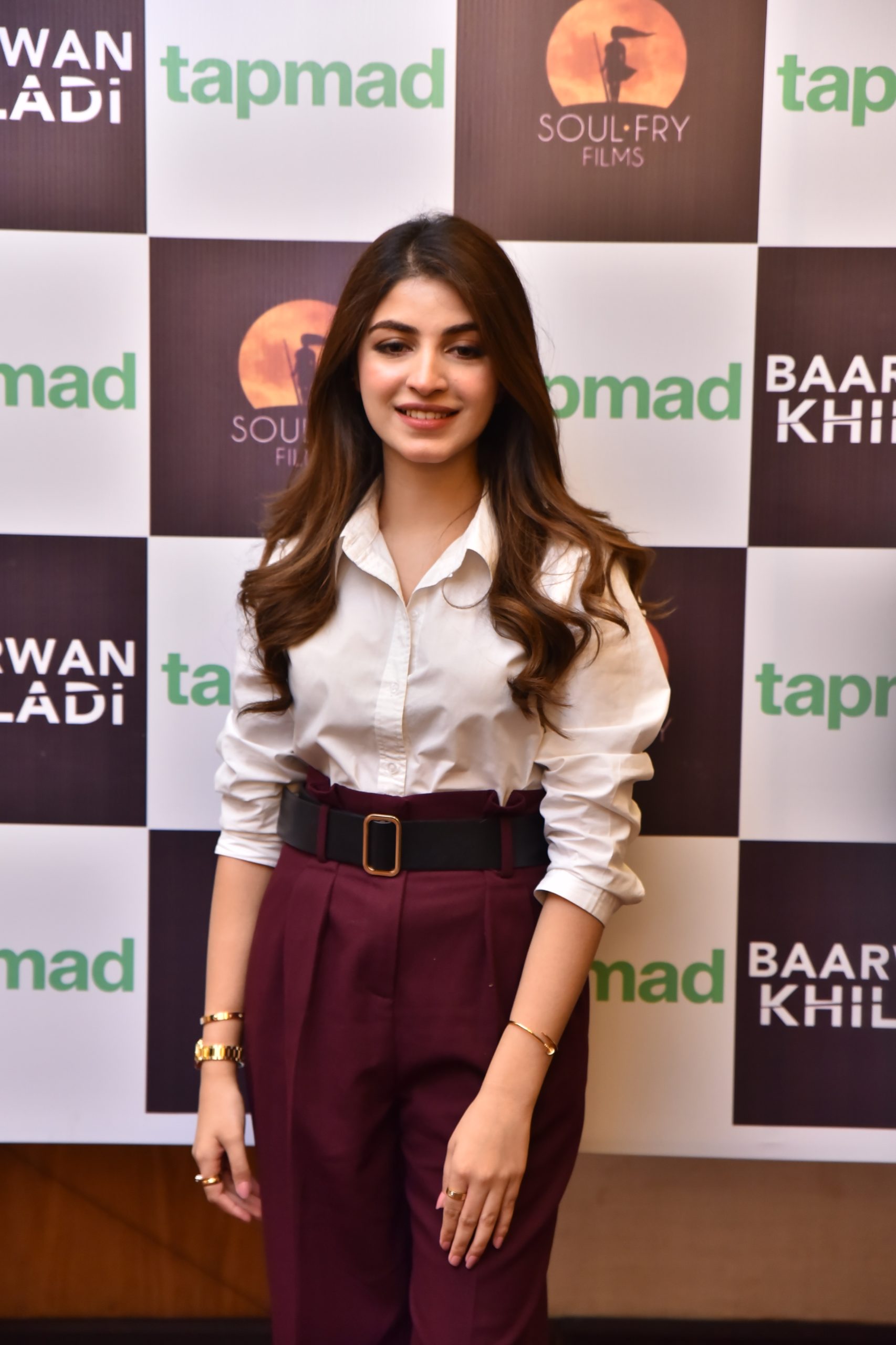 But then, Mahira explained to me that while it has a story that revolves around male cricketers, the girl is a strong character within the narrative and her own standing in the whole show. She is outspoken and is shown as someone who can hold her own place. That made me be confident on my choice to sign up for this web-series.
Have anything to add to the story? Tell us in the comments section below.