The LSAs 2020 have announced their entertainment nominations, and there's TONS of talent that has been highlighted this year. From the best of films and television to the music that made us all swoon, there's something here for everyone to vote the best one out from.
But, who do we think truly deserves to take the coveted trophy home and who do we think was royally snubbed out at the LSAs – like every year?
Diva has the lowdown…
Best TV Play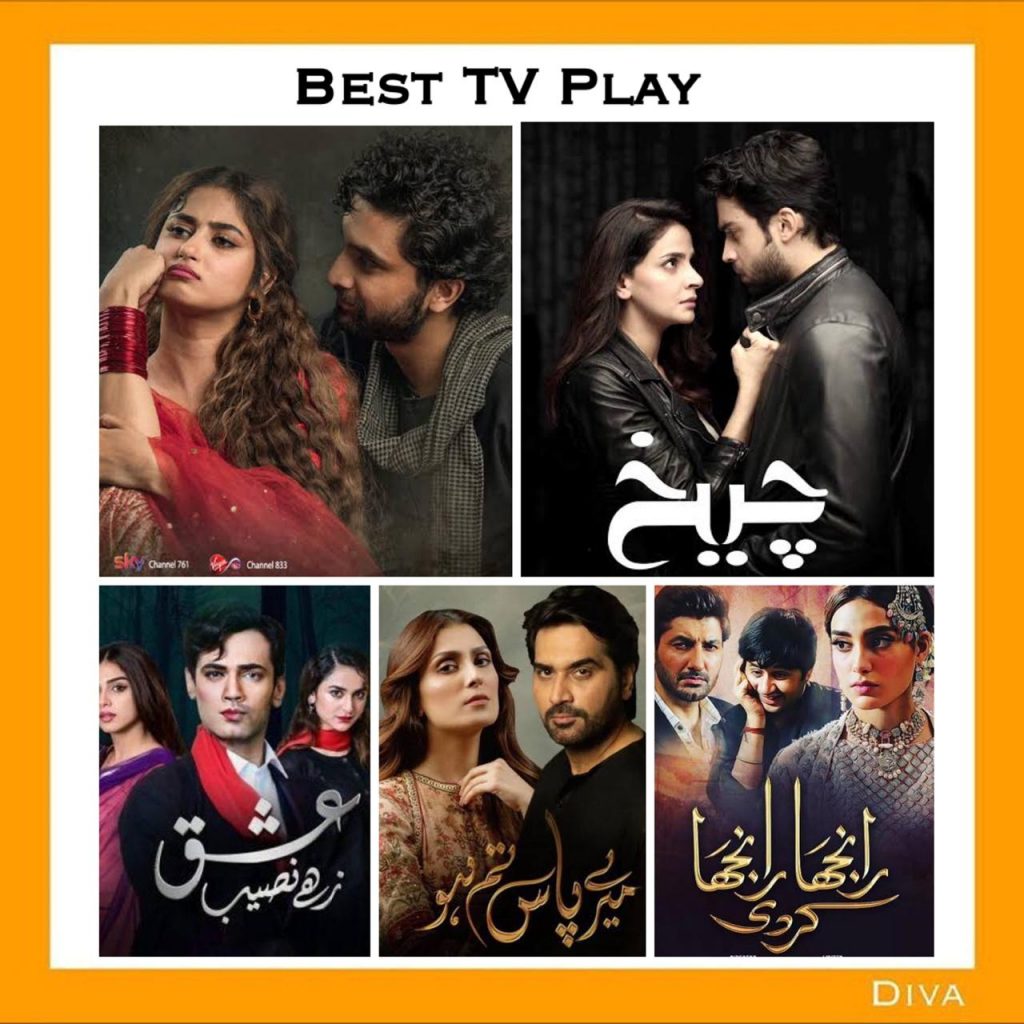 2019 was a huge year for Pakistani TV plays, and almost every drama on air had made waves with the fans. There's, Aangan, that had people talking about the ensemble cast, Cheekh, which made people love the whodunnit story, Ishq Zah e Naseeb, which hit like a breath of fresh air, Meray Paas Tum Ho, which became the biggest hit of 2019, and Ranjha Ranjha Kardi, that hands-down changed our idea of narratives that fans would love to see. This could easily be anyone's game. 
Will win: Meray Pass Tum Ho
Should win: Ranjha Ranjha Kardi
Missing in action: Khaas
Best TV Director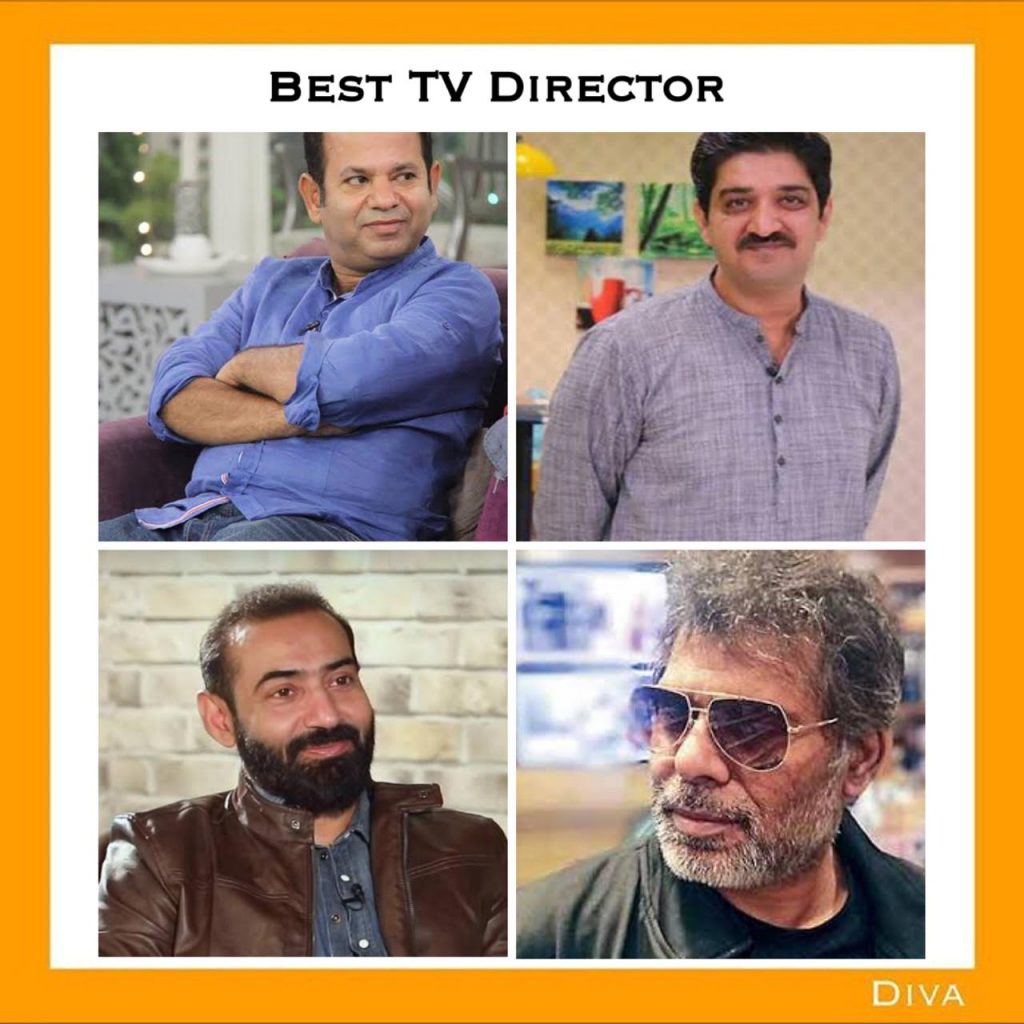 Television directors have quite swiftly changed the game with their skills, and have often upped the ante on what Pakistani dramas could look like. This time in the running, we have two nominations for Kashif Nisar for Inkaar and Ranjha Ranjha Kardi, Farooq Rind for Ishq Zah e Naseeb , Muhammad Ehteshamuddin for Aangan, and Nadeem Baig for Meray Pass Tum Ho. Surprisingly, the Cheekh director, Badar Mehmood has not made it to the list, even though the drama has been nominated in various categories. 
 Will win: Nadeem Baig
Should win: Kashif Nisar
Missing in action: Badar Mehmood
Best TV Best Actor (Viewer's Choice & Critics Choice)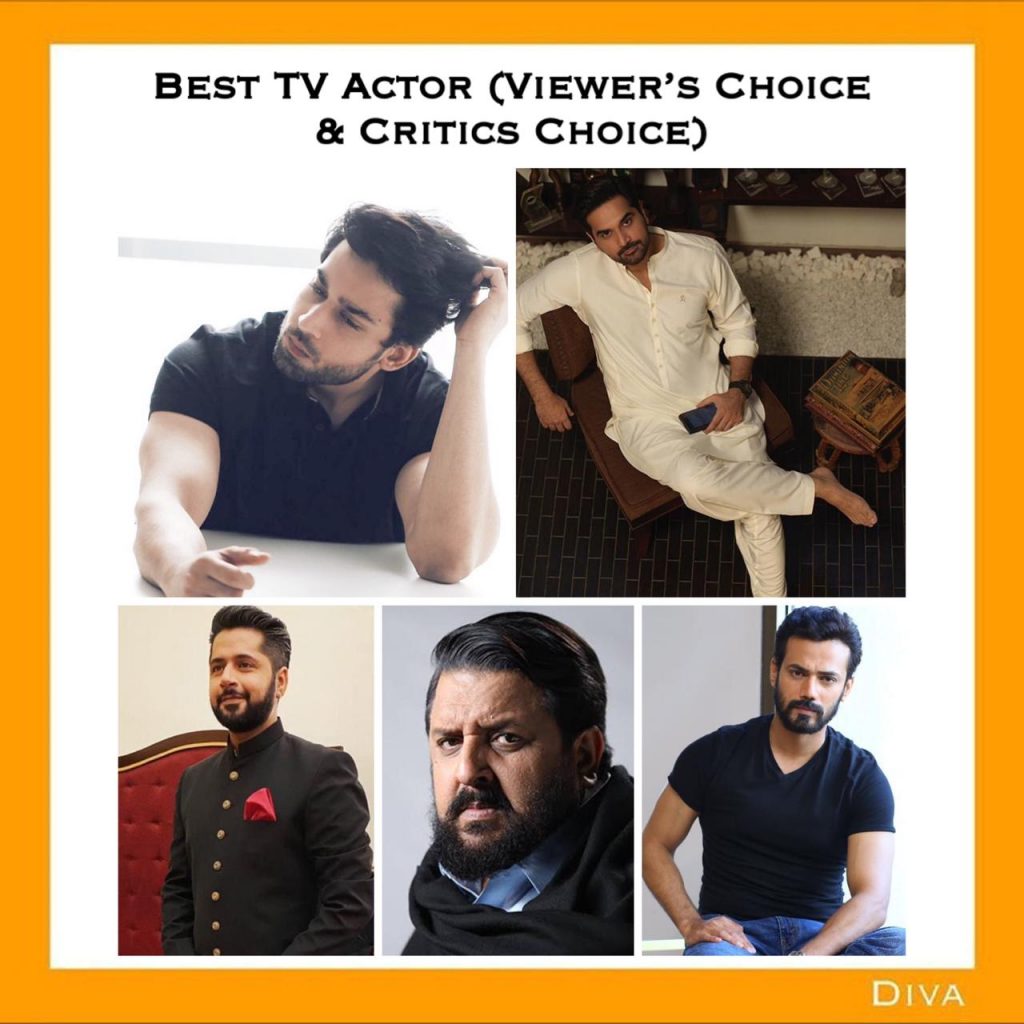 The LSAs vehemently believes in giving for the audiences and the critics to choose their favourite actors and this year must have been difficult to select their favourite in. We have Bilal Abbas Khan, who was all sorts of conniving in Cheekh, Humayun Saeed who played the love-lorn husband in Meray Pass Tum Ho, Imran Ashraf who played the iconic role of Bhola in Ranjha Ranjha Kardi, Rehan Sheikh who made us be obsessed with Inkaar, and Zahid Ahmed who played yet another iconic character in Ishq Zah e Naseeb. Amidst such strong actors, it truly could be anyone's game.
Will and should win: Imran Ashraf 
Missing in action: Ali Rehman Khan
Best TV Actress (Viewer's Choice & Critics Choice)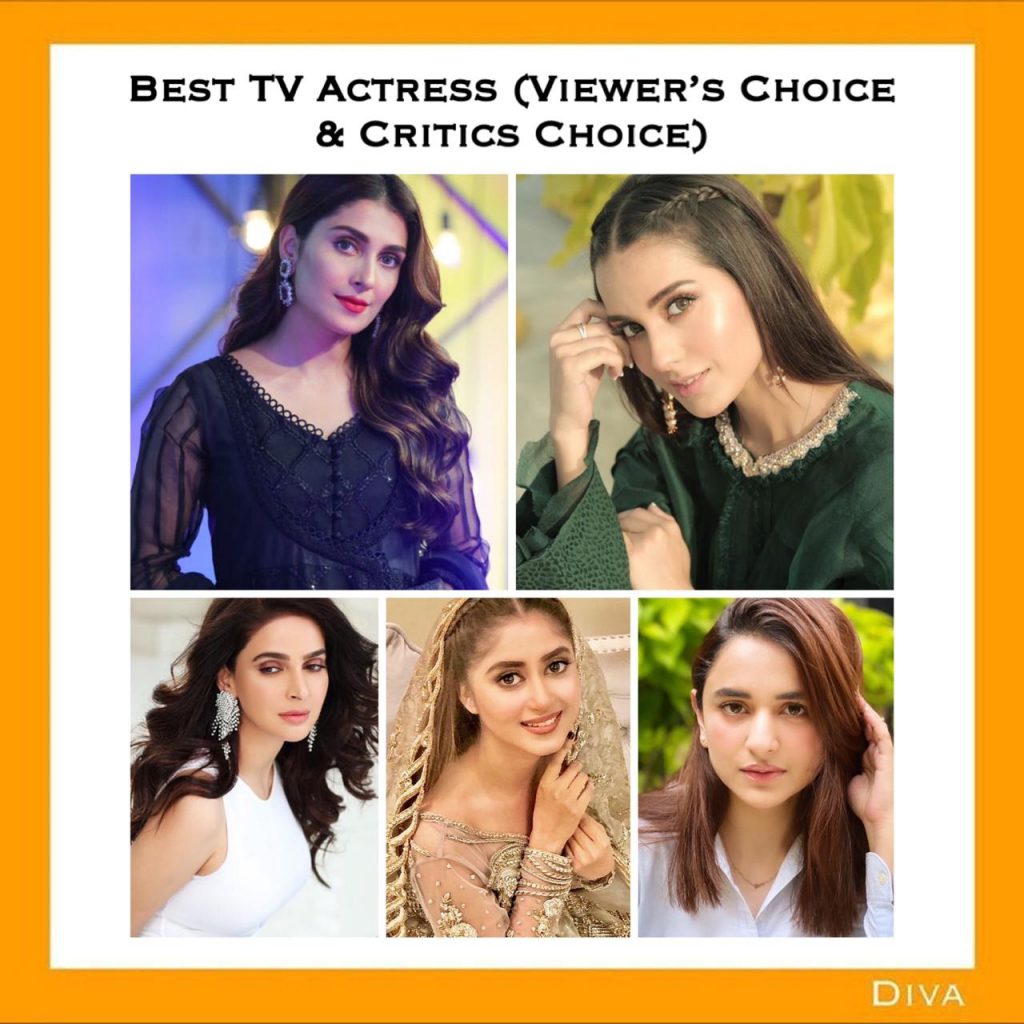 Similar to the best TV actor category, the actresses have also shined bright last year. Many came into their own for the first time, while others were able to prove even more nuances of their skills. In the running this year are, Ayeza Khan for her devious role Meray Pass Tum Ho, Iqra Aziz for her brilliant skills in Ranjha Ranjha Kardi, Saba Qamar for making Cheekh so iconic, Sajal Aly for her full-of-life role in Aangan, and Yumna Zaidi for her strong acting skills in Inkaar. 
Will win: Ayeza Khan
Should win: Saba Qamar
Best Play Writer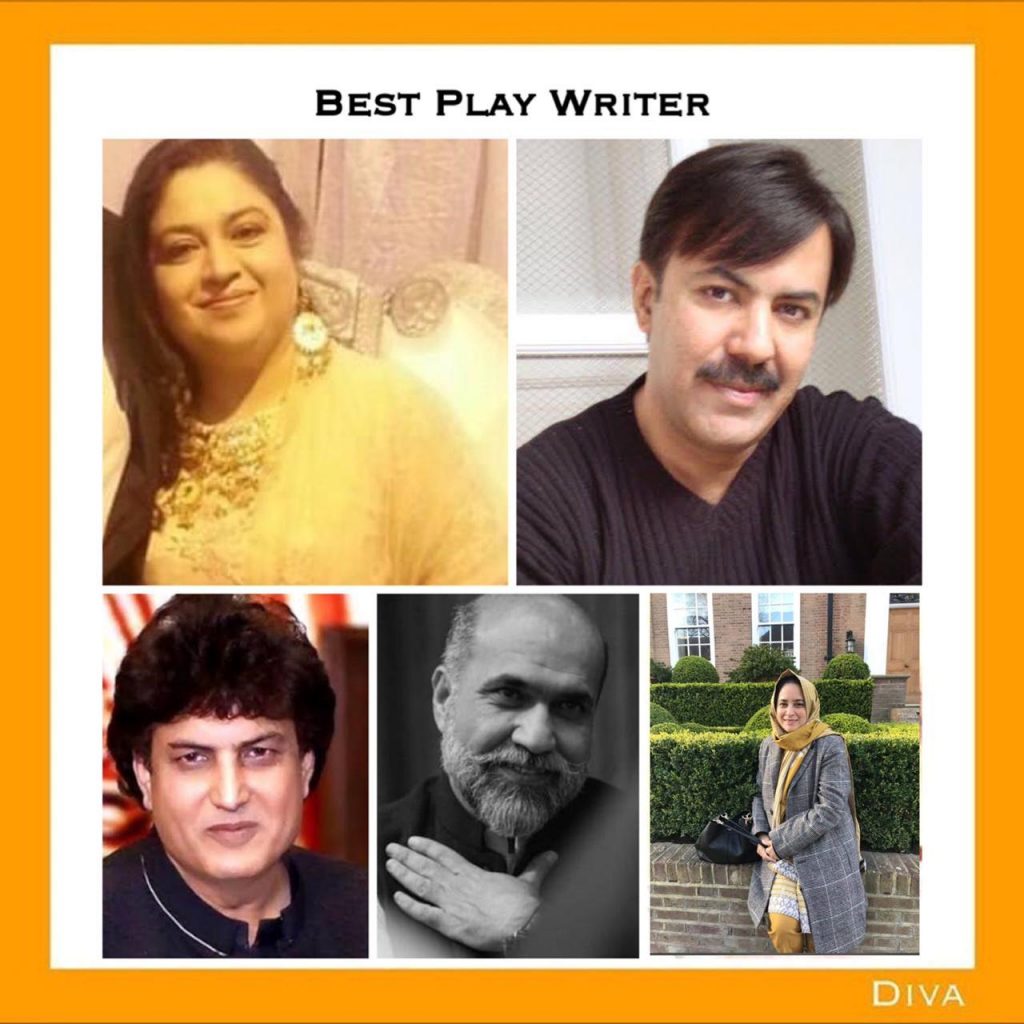 The writers play one of the most important roles when it comes to shaping the drama to perfection for the audiences, and of course, last year was no different. There's the much loved Faiza Iftikhar for Ranjha Ranjha Kardi who is nominated, along with Hashim Nadeem for Ishq Zah e Naseeb, the infamous Khalil-ur-Rehman Qamar for Meray Pass Tum Ho, Sarwat Nazir for Khaas, and Zafar Mairaj for Inkaar. Now, this one usually goes to the writer who has written with the most depth, so our guess is as good as yours on who'd win. 
Will and should win: Faiza Iftikhar
Best Original Sound Track (TV)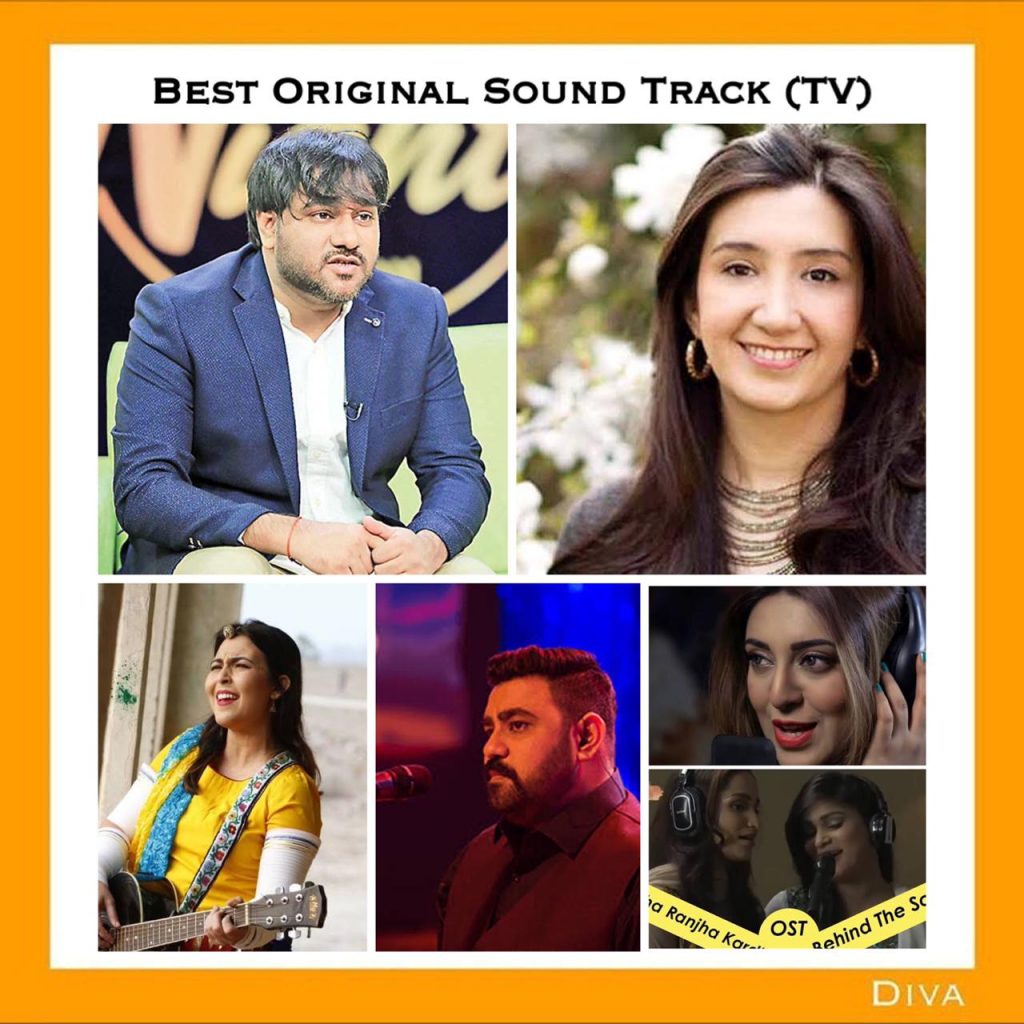 OSTs have such a major market in Pakistan that it is no surprise that they often become chart-toppers for the fans. Last year too, there was a treasure trove of them that people are still humming to. Nominated for these OSTs are Naveed Nashad for Ishq Zah e Naseeb, Zeb Bangash for Kaisa Hai Naseeba, Natasha Baig for Khaas, Shani Arshad for Ramz-e-Ishq and JB Sisters/Rahma Ali for Ranjha Ranjha Kardi. Missing, shockingly is Meray Pass Tum Ho and Do Bol, which both were loved massively! The latter even getting 40 million views and still not making it is a true surprise.
Win win: Zeb Bangash for Kaisa Hai Naseeba
Should win: JB Sisters/Rahma Ali for Ranjha Ranjha Kardi
Missing in Action: Nabeel Shaukat & Aima Baig for Do Bol and Rahat Fateh Ali Khan for Meray Pass Tum Ho
Best Emerging Talent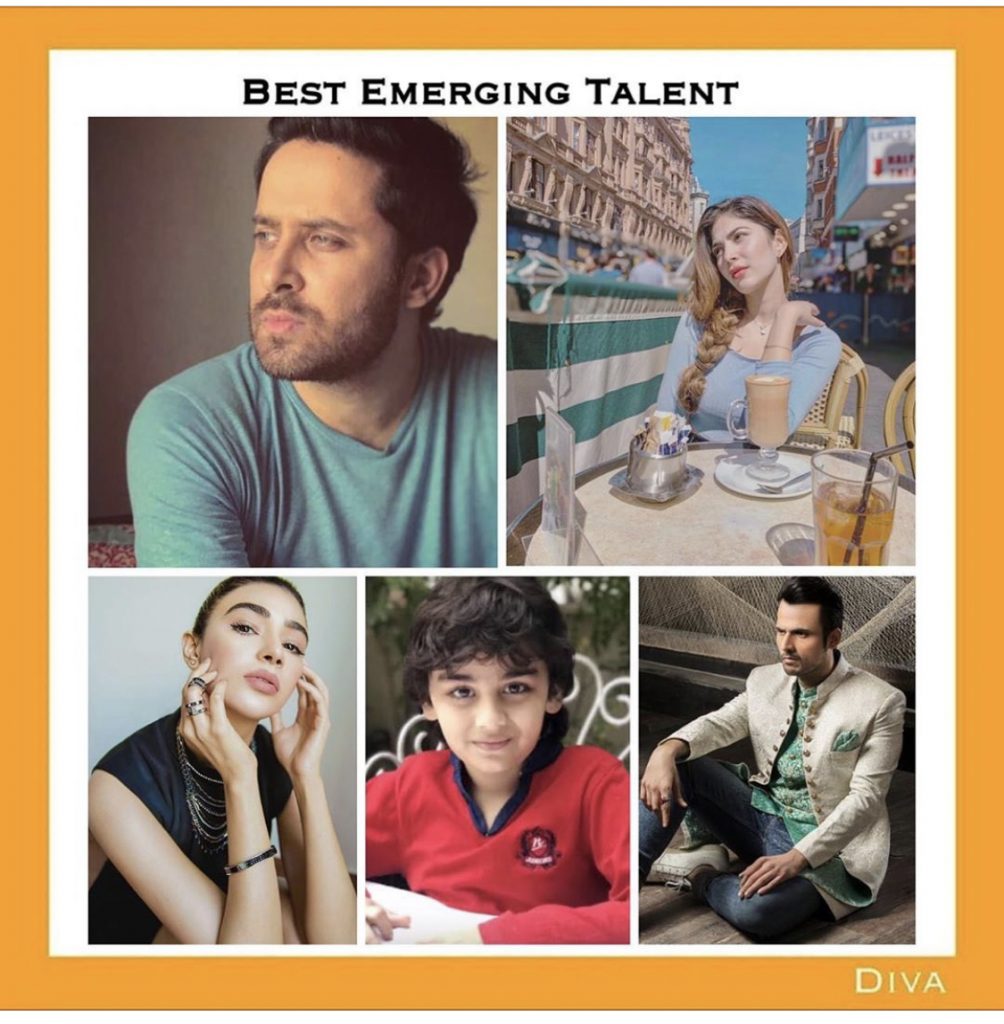 Last year proved to be one where many new talent either popped up afresh or decide to hone their talent and return with a bang. Reflecting that are also the nominations to choose from. There's Haroon Shahid for Do Bol, Naimal Khawar for Ana, Saheefa Jabbar Khattak for Beti, Shees Gul for Meray Pass Tum Ho, and Usman Mukhtar for Ana. This one is a tough category to choose from, but we surely have our favourites. Who do we think will win?
Will win and should win: Usman Mukhtar for Ana
Best Film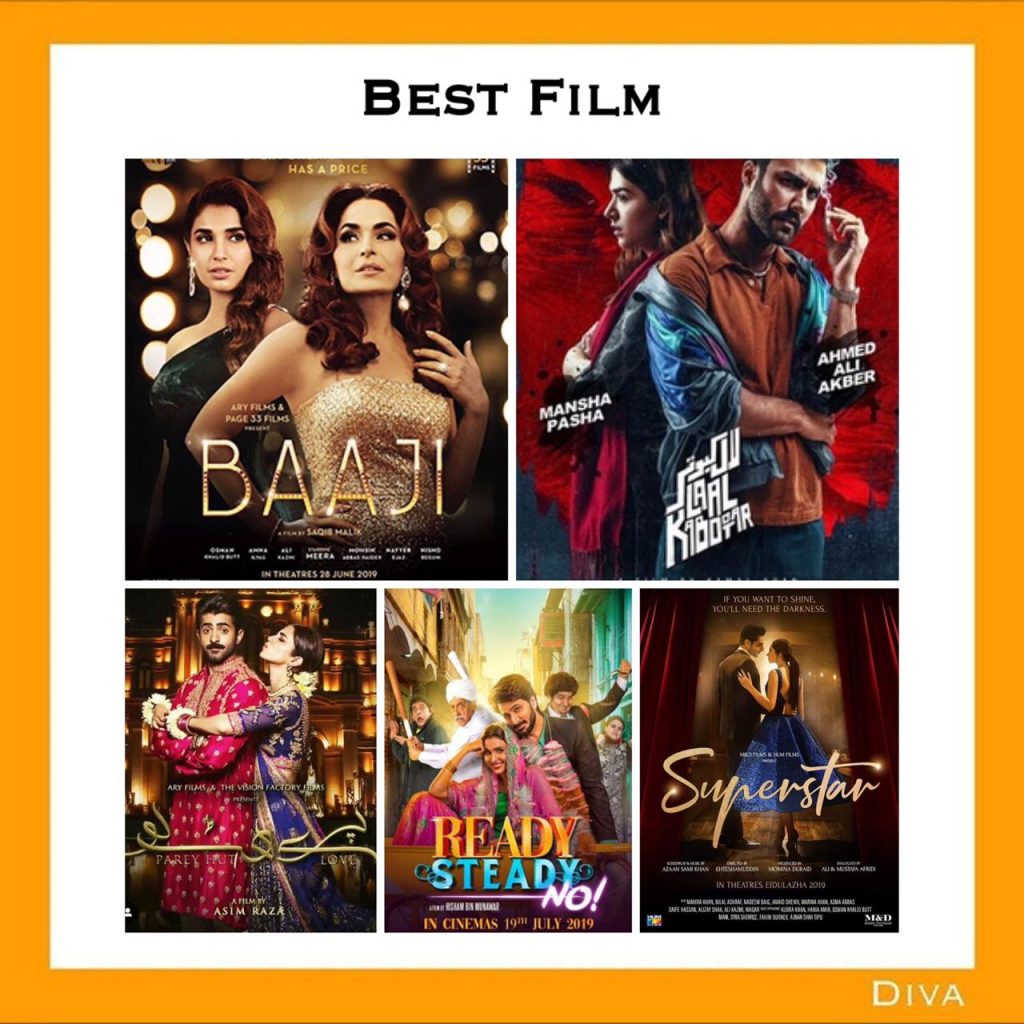 Last year may not have had tons of films to select from, but they surely had some entertaining ones to watch in the cinema. Amidst them the ones that are nominated is Baaji, which was all about the glam-factor infused with some thrills, Laal Kabootar, which was a brilliant attempt at Karachi-noir, Parey Hut Love, that dazzled with its vibrancy, Ready Steady No that was all about the comic timing, and Superstar, that was a quintessential love story. Who should win here?
Will win: Parey Hut Love
Should win: Laal Kabootar
Missing in action: Heer Maan Ja 
Best Film Director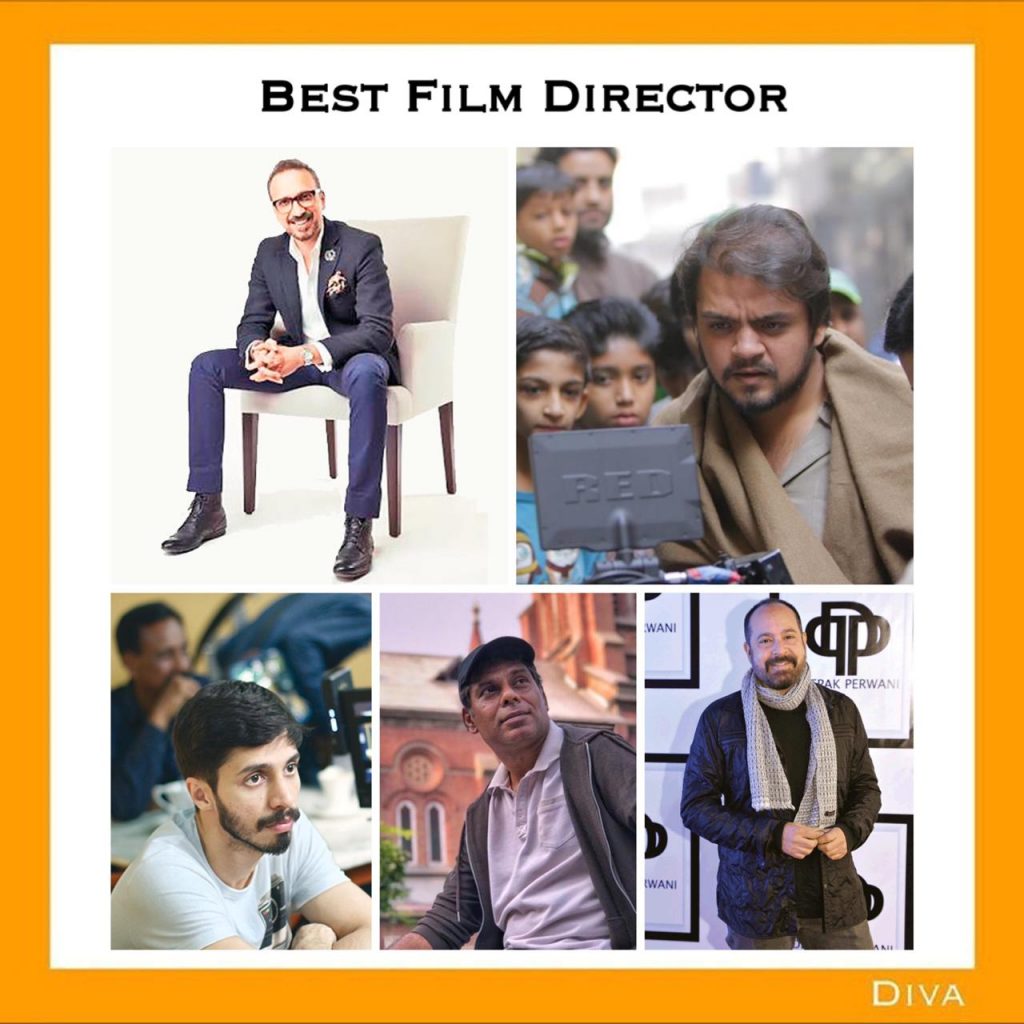 The directors behind some of the biggest films of 2019 duly deserve the praise they have received, and taking this award home would be equally rewarding. Nominated this year are Asim Raza for once again proving his vision with Parey Hut Love, Hisham Bin Munawar for crafting the humorous Ready Steady No, Kamal Khan for his gritty brilliance with Laal Kabootar, Muhammad Ehteshamuddin for his belief in love with Superstar, and Saqib Malik for making a brilliant debut with Baaji. 
Will win: Asim Raza
Should win: Kamal Khan
Best Film Actor (Viewer's Choice & Critics Choice)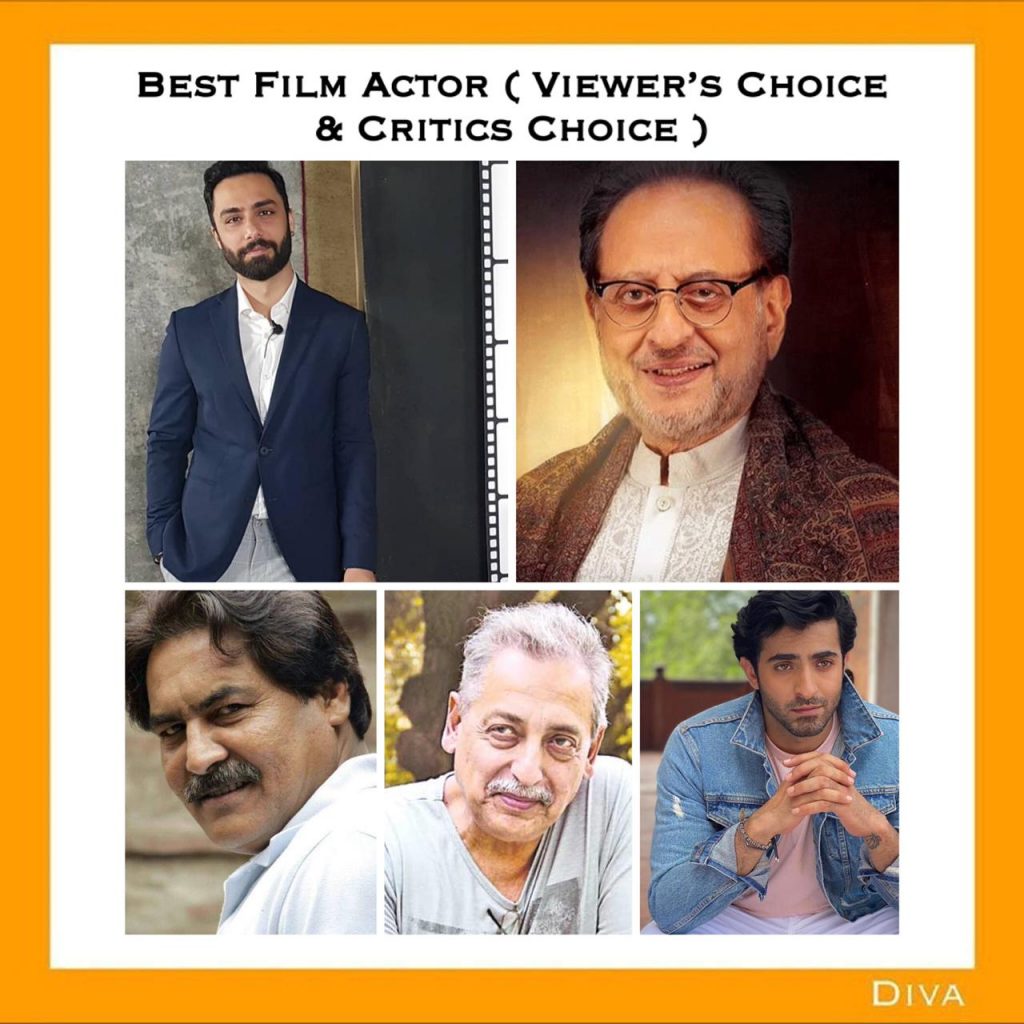 Easily a category that has the most eyes on it, the nominations this year have us a bit confused. While there are two nominations for Laal Kabootar in the mix – Ahmed Ali Akbar and Rashid Farooqui – we believe the latter didn't have a big enough to role to be nominated here. Similarly Nadeem Baig has been nominated for Superstar, whereas the main lead, Bilal Ashraf has been given a major snub. On the other hand, Salman Shahid has been nominated for his role in Ready Steady No, but not Faisal Saif. While we understand this was to have more range of what it means to be an 'actor,' it still remains confusing. Also nominated is Sheheryar Munawar for Parey Hut Love. 
Will win: Sheheryar Munawar 
Should win: Ahmed Ali Akbar
Missing in action: Bilal Ashraf
Best Film Actress (Viewer's Choice & Critics Choice)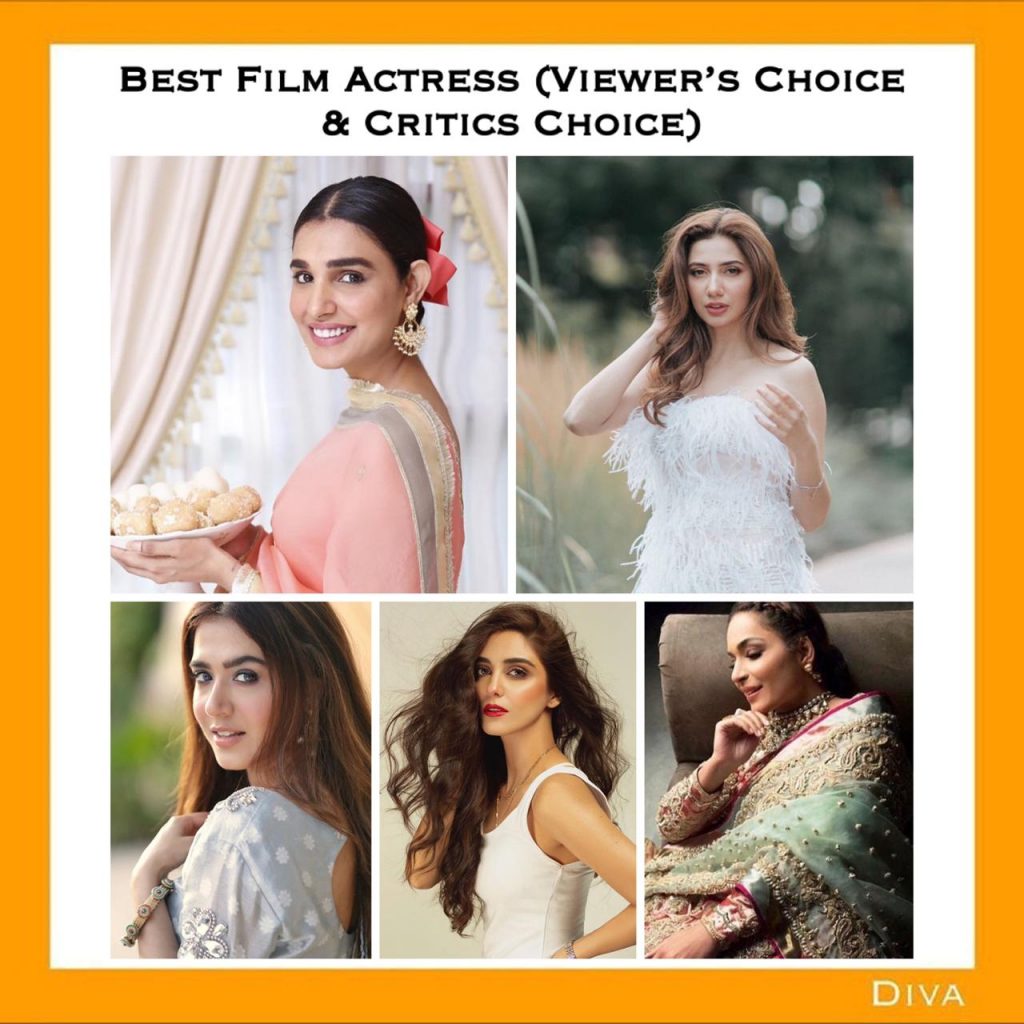 Fortunately clearer than the nominations for Best Film Actor, this category has some major names competing with each other. There's Amna Ilyas who has been nominated for her role in Baaji, Mahira Khan for her saccharine-sweet to vengeful lover role in Superstar, Mansha Pasha for her excellence in Laal Kabootar, Maya Ali for her chirpy role in Parey Hut Love, and Meera, who returned to the big league with Baaji. Surprisingly, both Mehwish Hayat for Chhalawa and Hareem Farooq for Heer Maan Ja are missing here.
 Will win: Mahira Khan
Should win: Mansha Pasha
Missing in action: Hareem Farooq and Mehwish Hayat
Best Playback Singer (Film)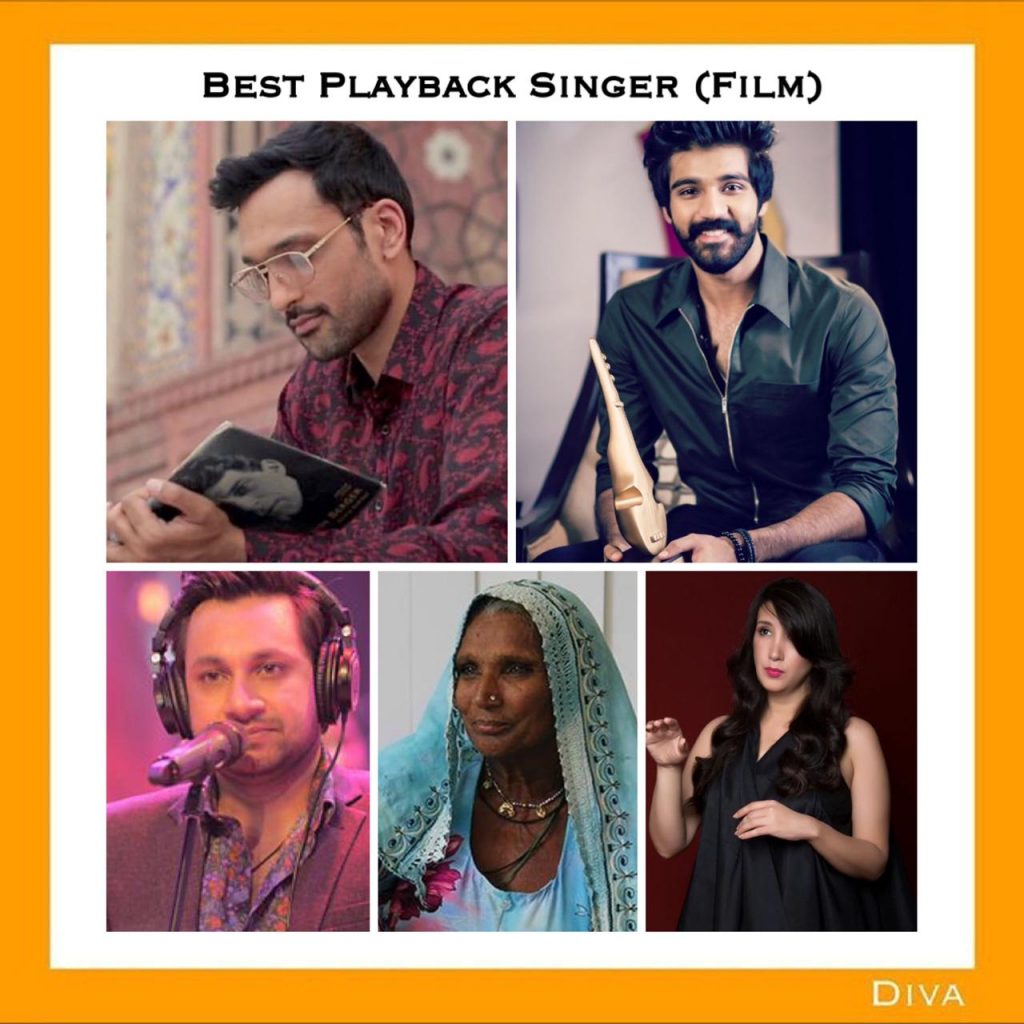 Brilliant films, give brilliant music and this held true last year. There were tons of beautiful songs that these artists gave us, and hence are here in the nominations. There's Ali Sethi for Bekaraan, Ali Tariq for Behka Na, Jabbar Abbas for Jugart, Mai Dhai for Raag Murli, and Zeb Bangash for Gudi Wang. Although each of this song is beautiful, we wonder how they just simply forgot Atif Aslam for In Dinon or Asim Azhar for Galat Fehmi.
Will win: Ali Sethi 
Should win: Mai Dhai
Missing in action: Atif Aslam and Asim Azhar
Singer of the Year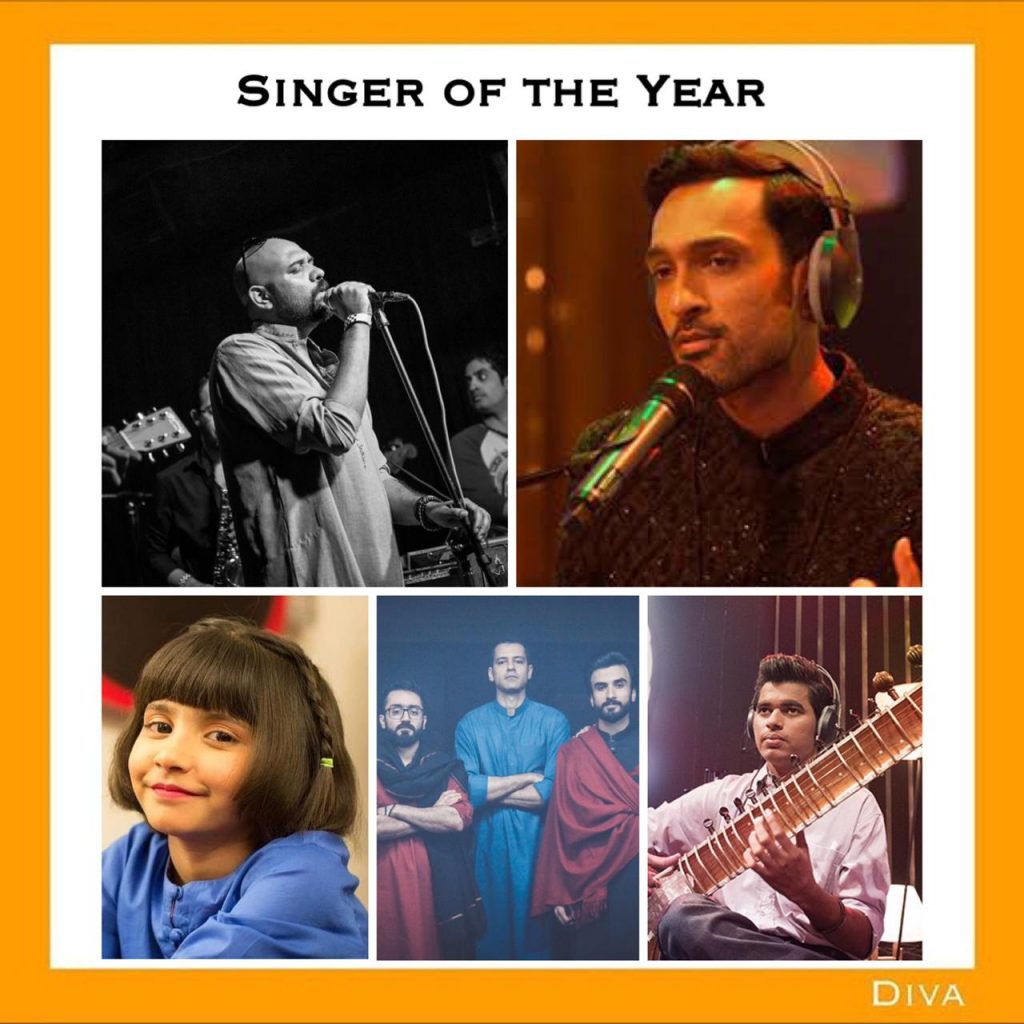 This category always awards a singer who has shown the most prowess in the year, and this year it is going to be a mixed bag to select fro. There's Ali Pervaiz for Unkahi, there's Ali Sethi for his super-popular Chaandni Raat, Haadia Hashmi who blew everyone away with Bol Hu, Saakin for Aj Sik Mitraan Di, and Shehroze Hussain for Qurbaan. In this mix of known and relatively lesser known singers, we're sure the popular vote will go to the ones with the most visibility – of course, with talent added to it as well. 
Will win and should win: Ali Sethi 
Missing in action: Aima Baig and Asim Azhar
Song of the Year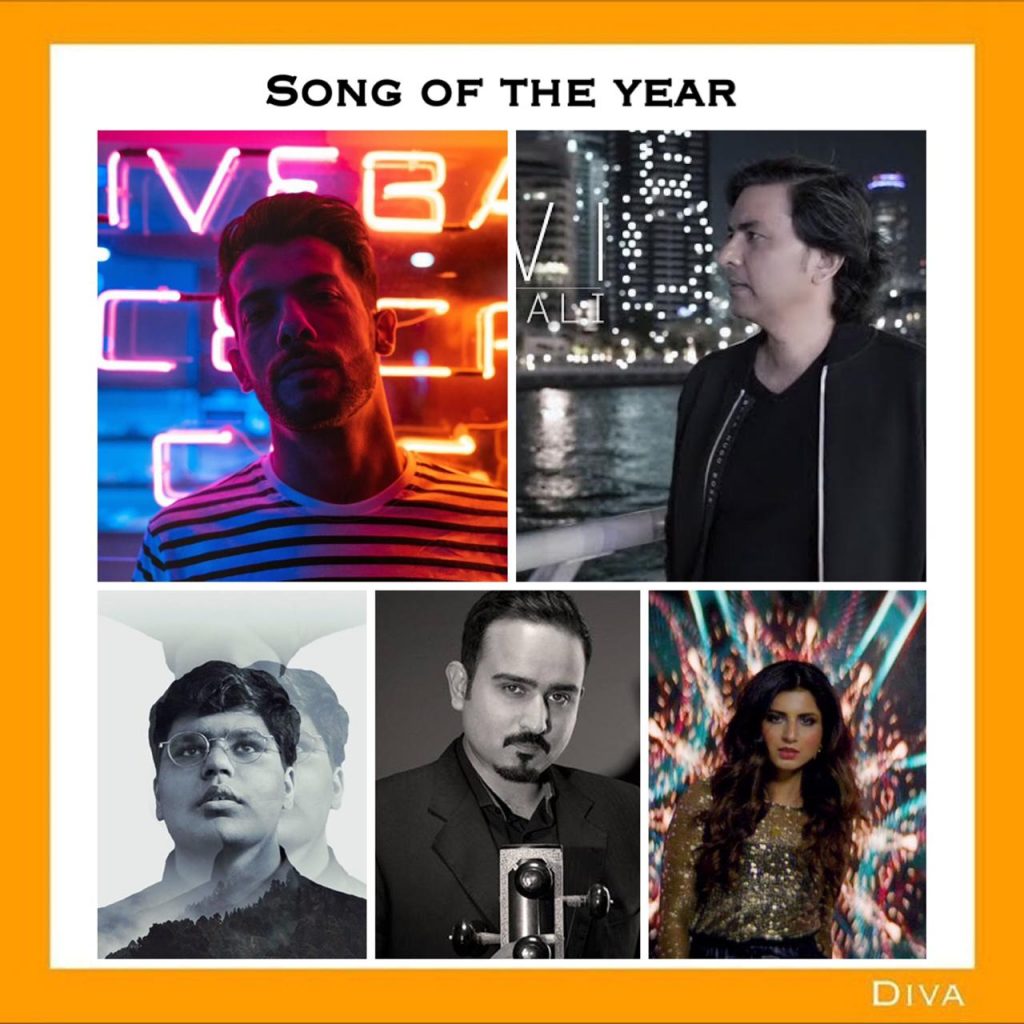 Similar to the singer of the year category, it seems the song of the year category too has been kept filled with budding musicians and those of the indie side rather than mainstream. This makes for difficult category to select a winner from. There's the super-popular Shamoon Ismail for Late Night, the evergreen Sajjad Ali for Raavi, the budding sensation Abdullah Siddiqui for Resistance, Abbas Ali Khan for Sitaaron Se Aagay and Saba Jaswal for You and I. 
Will win: Shamoon Ismail
Should win: Abdullah Siddiqui
Best Emerging Talent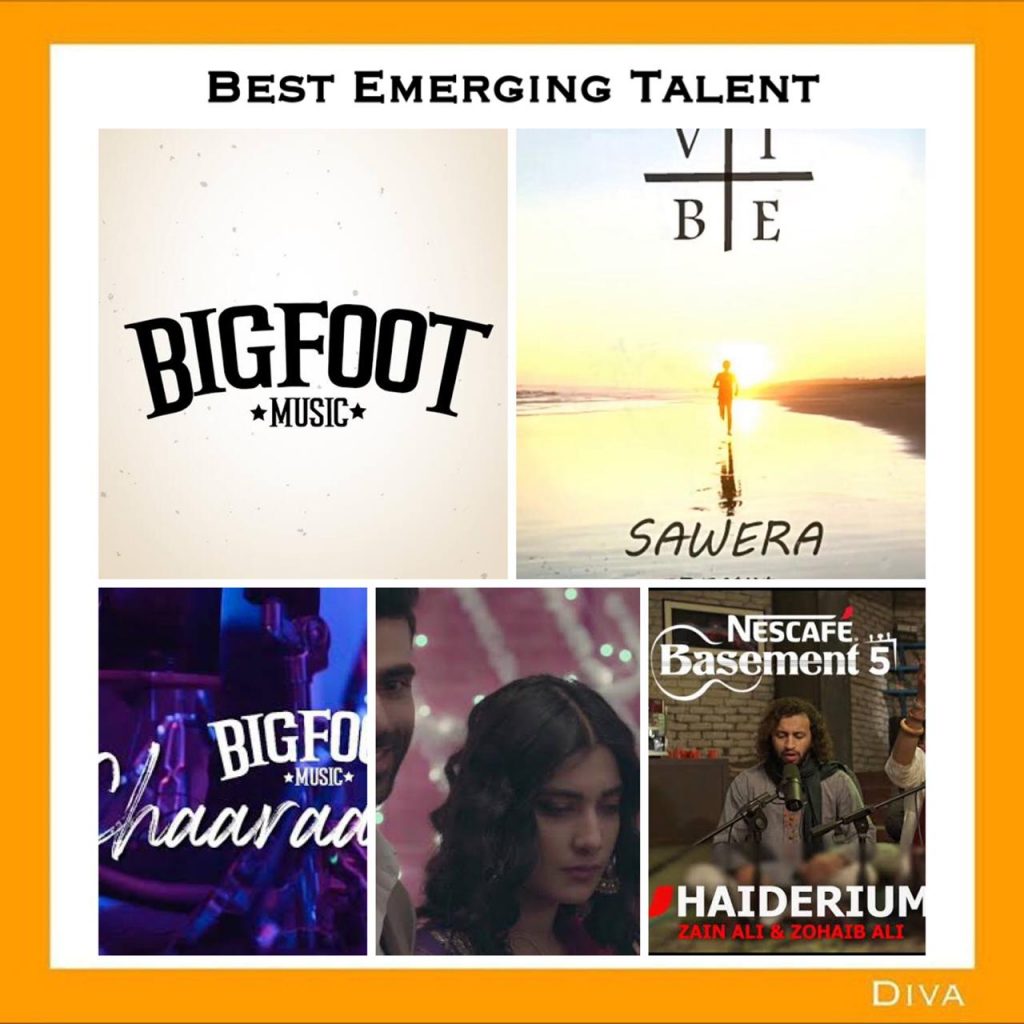 The emerging talent in music explores a wide variety this year, and each has added their brilliance to the music mix of Pakistan. There's Ali Hasan for Chaaraasaazi, Hassan and Rohsaan for Savera, Nimra Gillani for Zindagi Tamsha Bani, Producers Hamad Khan and Shoaib Lari for creating Big Foot Music, and Zain and Zohaib Ali for Ali Haiderium. Who do we think will win?
Will win: Nimra Gillani 
Should win: Hamad Khan and Shoaib Lari 
Who do you think will win in these categories? Tell us in the comment section below.