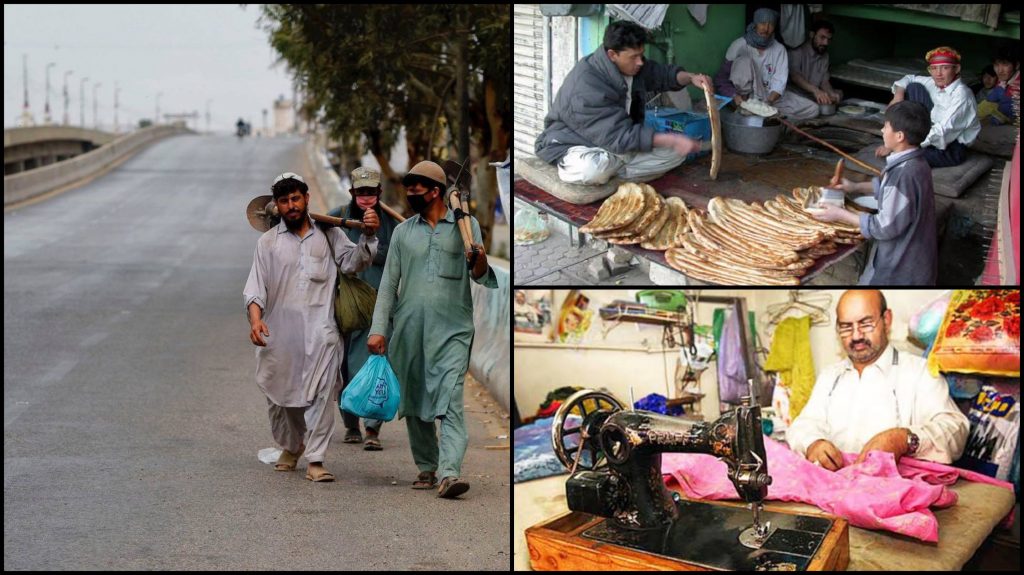 With the lockdown being extended in Pakistan to combat the coronavirus and it's spread, the government has issued a list of industries and sectors that have been permitted to run during certain timings and under defined SOPs.
The Sindh Government's Home Department late on Tuesday night issued the notification to extend the lockdown regime in the province till April 30, stating that all educational institutions, public places, shopping centres, cinemas, markets and restaurants would remain closed during the lockdown period, keep reading to find out what's open!
Courier services and online businesses:
Courier service, and online businesses are allowed to operate however home delivery of cooked foods will be prohibited.Courier companies will only be allowed to deliver medicines and relief goods. Riders from 49 registered online business entities will be able to ship medicines and other supplies by following the SOPs.
Paper packaging, cement and chemical & fertilizer industries:
Paper and packaging industries, cement, and chemical and fertilizer companies will also be able to start production by following the SOPs.
Books & stationary and gas production units:
Books and stationery shops will be able to do business under the defined SOPs. Oil refineries, LNG and gas production units will also be able to function normally in a similar manner.
Restaurants and bakeries:
Restaurants have been permitted to carry out delivery independently, and not via Food Panda, Careem Now or Bykea or any other delivery app, however, dine in is strictly prohibited. Bakeries have also been allowed to operate between 9am to 5pm providing the essentials. Tandoors too have been allowed to operate.
The delivery apps can only deliver groceries, medicines or relief goods.
Food and grocery:
Shops, manufacturers, distributors are allowed to operate as usual between 9am to 5pm, making sure all directed SOPs are followed. Companies making fertilizers and packaging stock have also been allowed to operate.
Religious congregations and shrines:
All religious congregations and gathering of people at religious shrines would not be allowed during this period. 
Tailors, grooming and repair men:
Tailors, plumbers, electricians, mechanics and barbers will be allowed to run their businesses. Beauty parlours however will remain closed.
Other low risk industries allowed to operate:
chemical and manufacturing plants
e-commerce for export
e-commerce for local deliveries of necessary items
software development and programming
Industries whose labour is present in their premises
Mines and minerals
Dry cleaners and laundry services
Horticulture nurseries
Units making agricultural machinery
Glass manufacturing
Veterinary services
All export industries provided their orders are confirmed by the Trade Development Authority of Pakistan
Traders have delayed their earlier decision to reopen their businesses from today (Wednesday) amid the restrictions imposed to flatten the coronavirus curve and presented a set of demands to the government that include provision of cash grants and interest-free loans.
The citizens are asked to take all possible precautionary measures and practice social distancing if they step out of their houses, stay safe!