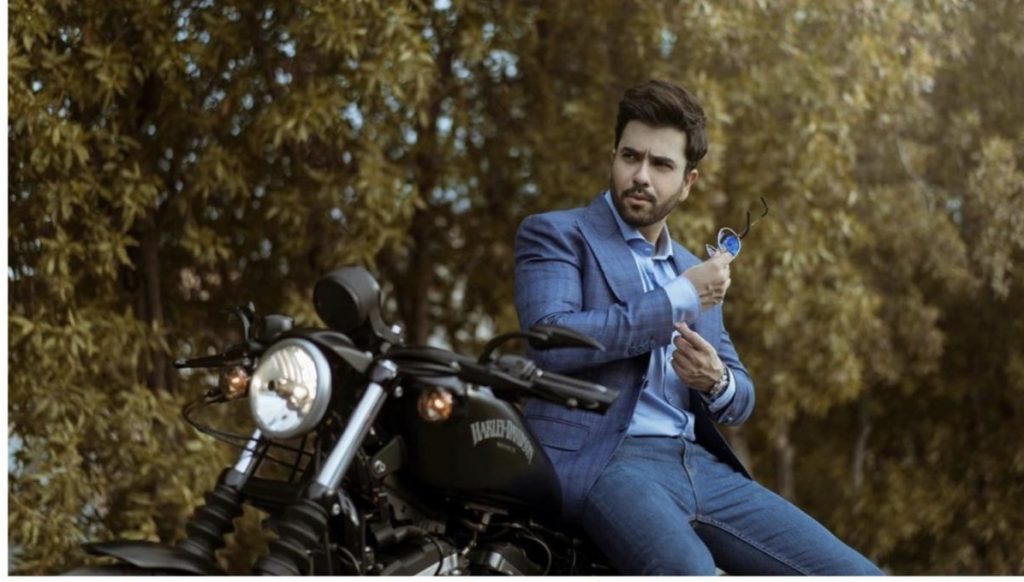 Giving us one of his best performances in Kashf, Junaid Khan opened up about the limited roles for male actors that the industry has to offer. Talking to BBC Urdu, the actor revealed how there are only the roles of father, brother and husband left for male actors to fill in.
Actor expressed disappointment towards the limited acting margin for males on Pakistani televisionhttps://t.co/yTAx5gCnp9 pic.twitter.com/cDgygiSAC6

— Tribune Life & Style (@ETLifeandStyle) November 21, 2020
Junaid's take on the limited margin between the roles for men and woman has the internet divided and they've all got their own opinions:
I mean there's nothing wrong here? There can be many plots, roles, storylines that have nothing to do with typical family stories. https://t.co/f6u5LwdTMa

— Ibrahim (@IamIbrahimKhan) November 22, 2020
Shots were fired!
He's right actually we don't have the freedom that other countries have and above all pemra bans any different content that people try to produce because someone gets offend in this country plus buzurgon ne qabza karlia hai industry pe tou buzurgon wala content hi ayegaa https://t.co/MRLb9T9MQu

— murtaza (@animatedose) November 22, 2020
People were ready to roast him:
https://t.co/UILFKjBgVB pic.twitter.com/h1OZmP12ye

— Paul (@mrithejester) November 22, 2020
With silly jokes:
Isko Rishtay karwaney wali Khala ka role day do! https://t.co/Oadd0vPYju

— Sahira Yousafzai (@theSahira_) November 22, 2020
Bachpan main school skit main darakht ka roll kia tha. Kia zamana tha. Abb aisay roll kahan miltay hain https://t.co/HnloyRwtuK

— Omar (@Nostalgic_Grip) November 22, 2020
Chalein aap ami behen aur biwi ka bhi role karelin sir kya hee dikkat hai .. https://t.co/B4ca7DxflF

— A girl has no name. (@makraniunicorn) November 22, 2020
True they should be casted as clowns too https://t.co/sgTbJR8Wwj

— m*r*y* (@alexdesmol) November 22, 2020
Next time act as the distressed damsel

— Skeptic low-key friend (@AllThatFizzz) November 22, 2020
Some corrected his statement:
Excuse me it's Cheating Husband*, Manipulative Father* and Abusive Brother*

— Husn Hai Suhana (@Fatmounh) November 22, 2020
People agreed with him too!
Why can a man not be a friend, a bestfriend, a band leader,a career counsellor, a mentor, an army officer, a singer, an aspiring actor,a religious figure,a writer, a calligrapher, , even a driver, or a labourer for that matter??? Can we for once think out of the box, I'm tired 😭 https://t.co/H6ZdiROvfa

— a.⁷ (@abeerayy_19) November 22, 2020
Jo baat hai!
i get the point but this is exactly the issue with our media. men and women only have characters defined by family relations. we have nothing outside of The Family. no stories based on individuals going about their lives, their jobs, their creative struggles. only shadi & family. https://t.co/HDZb8ARnuk

— Zainab Mubashir🌙 (@zainabmsheikh) November 22, 2020
People just couldn't understand why he was getting the backlash:
I dont get all the backlash he's receiving after highlighting this issue.Isnt it true that how our industry limits the potential of both the male and female actors to the same old typical gender specified roles of the society instead of giving us diverse stories or characters? https://t.co/niceCBGEzK

— Auburn (@I_nyctophile) November 22, 2020

https://twitter.com/oodlepoodle/status/1330543277095985158?s=19
People wanted to know what he meant:
He.. wants to play mother sister wife too? https://t.co/6ZFJv5cV7V

— Hashim. (@NotThatHashim) November 21, 2020
Some disagreed!
So untrue, men have so many roles to play; cheating scum, wifebeating asshole, deceiving loser, insecure prick, harassing douchebag, controlling ch**iya https://t.co/a4puT6s7c4

— ملیحہ (@theD_inDNA) November 22, 2020
People were discussing the wide margin of roles available to women:
He should REALLY explore the variety of roles available for female actors. https://t.co/b8PqgA4qqv

— Mansoor (@memonburger) November 22, 2020
And what creative roles are written for women may I ask? An evil mother in law, an unfaithful wife, a mean girlfriend. Junaid sb, if you want change, then actors like yourself should promote people from your industry who are daring to think out of the box.

— Asfandyar Khan Tareen (@asfand_ykt) November 22, 2020
As compared to women who can play baby machine, punching bag, object #1 to be cheated on, object #2 to be cheated on, punching bag, jeans wearer, chaddar wearer, and a punching bag https://t.co/1BXAoPhTHM

— baby-goatsong (@amnawintour) November 22, 2020
And women have to play the role of cunning mother in law and abused wife and a dependent sister https://t.co/yrmETBk9kX

— kevin (@born_to_crie) November 22, 2020
OMG!
He got a point. Why can't we have a 'Harvey Specter' or 'Professor' on TV?

— Syed Asad Bukhari (@asad_tweets) November 22, 2020
Ooof!
Islam ne Baap, Bhai aur Shauhar ko itna aa'ala maqaam diya hai, aap kyun west se mutaasir ho ke aur kuch maang rahey hain, brother? https://t.co/pp98hye40s

— Aimun (@bluemagicboxes) November 22, 2020
People had solutions:
Why doesn't such actors become directors and bring innovation in roles instead of criticizing? https://t.co/ILsYKuJGWt

— Salar Mehfooz 🇵🇰 (@SalarMehfooz) November 22, 2020
🤷‍♀️
Hum toxic families kaisay promote krain ge in typical roles k bghair. 🥺 https://t.co/D6ze1cqTZu

— Isma (@Misa___i) November 22, 2020
True!
This is because in majority of Paki drama serials the story revolves around family problems with the end point being a divorce. In this plot, you can only have father, brother and husband roles. And worst of all, viewers love watching such stuff. https://t.co/onh9kqgeOb

— Usama Javed (@Usamathejaved) November 22, 2020
Do you agree with what Junaid Khan has to say? Let us know in the comments below!