'YEH KYA HO RHA HAI' was also our reaction when we saw JS Bank's latest posts.
JS Bank's social media accounts have astounded us and how! Recently the bank's social media accounts started posting dialogues from famous movies and dramas sending its followers into a frenzy. Want to know what's it all about? Scroll down to see.
Is it because we've been desperately wanting movies to release in cinemas or an honest mistake, only time can tell. However, JS Bank's official account sharing this infamous dialogue has us in fits.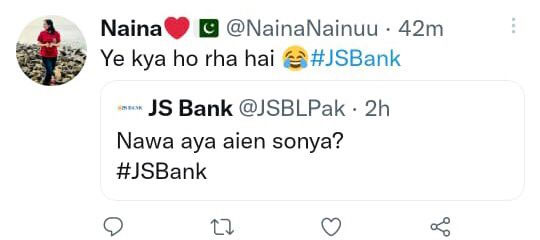 The comments on these posts are the cherry on top. People are perplexed to know the reason behind these tweets and posts. While some are blaming it on an 'intern' others think they have mistakenly put them up.
JS Bank may have taken the posts and tweets down now but the netizens have secured screenshots and are eagerly waiting to see a response from the bank.

What really made us laugh out loud was the famous "Mummy, yeh aap kya keh raheen hain" dialogue. Many people had funny responses to this tweet from "flying chappals" to "when mummy tells you to get dahi on your way back"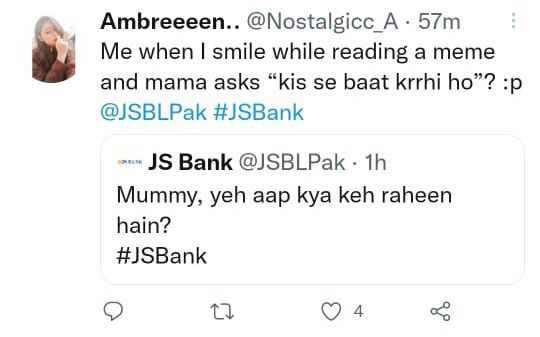 We don't know about you but we can't wait to see how is the bank going to respond to these posts? Till then head over to Twitter and see how netizens have turned this apparent 'mistake' into a meme fest!