Brands across the world compete against each other to sell their product through new innovative campaigns almost every day. However, there are some who look beyond that competition and do something for the better good. One such example is the new Lux campaign from India that raises breast cancer awareness.
Created by Hindustan Unilever and Wunderman Thompson, 'The Soap with a Lump' is a product innovation that encourages women to examine their breasts for any abnormality, while in the shower. This distinctive bar of soap dissolves over time but the lump does not.
While this idea has garnered much praise in India, it has also made us wonder if something like this can work in Pakistan – which, to no one's surprise, garnered negative comments from many here.
However, when the post was recently shared on social media by CEO, Mindmap Communications, Faisal Kapadia, many discussed the need for this be done in Pakistan.
Many like filmmaker Rafay Rashdi were quick to point out how this is ironically considered bold, whereas, certain condom ads are on air which are racy.

Others also spoke about the importance of having a thought-provoking campaign out there.

One comment drew a response from how things are being done in the Middle East.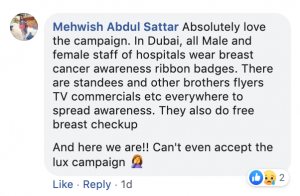 Actress Zara Tareen also spoke about how awareness is often wrongly correlated with boldness in Pakistan.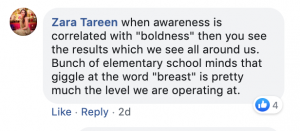 People also spoke about the problem of an illiterate consumer audience, who consider awareness of such importance as a sign of spreading ills in society.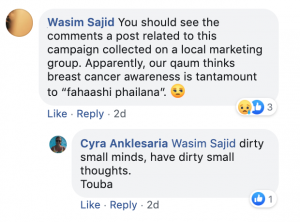 With so much going on, we wonder if Unilever Pakistan will take notice of this and do something beyond just the 'Lux Glamour' campaigns? The time is now to go beyond zara sa Lux!
What do you think about the campaign? Tell us in the comment section below.