With yet another controversy boiling over in the entertainment industry, it seems everyone has come to a point where keeping humble seems to be getting and harder. This was proven a few days ago when in a video celebrated actor Naumaan Ijaz has gone on to say some not-so-fun things about Adnan Siddiqui and Humayun Saeed.
The video, which has become a bane to Naumaan's standing in the industry, showed the Dar Si Jati Hai Sila actor in a live session with writer and actor Vasay Chaudhry where he's giving his candid remarks on the acting ability of Pakistan's two leading superstars, Humayun Saeed and Adnan Siddiqui.
"[Humayun] is yet to learn it but I hope that he will learn," Naumaan is heard saying. In the same conversation, he also attributes Adnan to be in the same league.
The comment made by Naumaan has since then gone on to garner massive controversy and lead to Humayun and Adnan, who are otherwise known to be quite fraternal to their contemporaries, to respond.
"If Allah has blessed you with izzat, then you need to appreciate this and respect others as well," Humayun said. "I have always been very respectful towards everyone and in return, I have received more respect and love than I could have ever hoped for."
Similarly, Adnan too questioned Naumaan's comments and talked about being thankful to God for blessing him.
"All I would say is 'Be nice to people on your way up because you might meet them again on your way down," Adnan reflected. "I don't think that I am a good actor but I am extremely thankful to Allah for blessing me everything. Also, Naumaan may be a big name in the industry, but Humayun Saeed will always be a bigger star than him."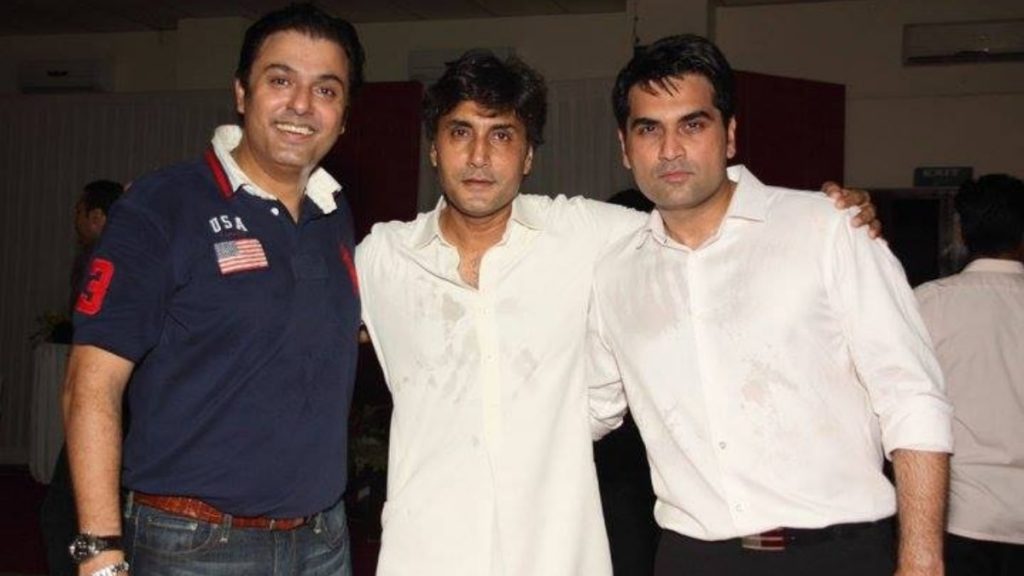 The ongoing controversy has not settled well with writer Vasay Chaudhry either, on whose live session it all transpired.
"The entire live session was conducted in a very light-hearted manner where digs were taken at each other/s. It was simple humour and nothing but humour," the Jawani Phir Nahi Aani writer claimed.
Vasay, however, seems to be more furious at social media pages, which he claimed added fuel to the fire.
"Galaxylollywood not only violated my intellectual copyrights but also presented the live session as something which it wasn't by editing it. I was presented in a negative light and the live session was deliberately made viral by depicting it as ill-intended," he said. "I have served a legal notice to Galaxylollywood and they will have to offer a public apology for the irresponsible social media ethics that they have displayed."
While this controversy seems to be getting crazier day by day, Naumaan has since then gone on to say a few more unsavoury things on yet another live session, this time with Munib Nawaz.
The actor claimed that digital news platforms have taken the conversation out-of-context and are using it to 'run their businesses.'
"These bloggers don't have any business these days because actors generally pay them for their promotion," he claimed. "They need to stir controversy just in order to run their 'sasti dukaanein.'
Naumaan Ijaz is yet to clarify anything said on the live chat, however, we feel going about anyone's career is not something that established name like his should be saying. We sincerely hope the actor is able to learn from his mistakes and try to curb the (wrong) enthusiasm.
What do you think about the situation? Tell us in the comment section below.