The 7th Hum Awards took place in Houston over the weekend, and with it brought forward a myriad of celebrities who graced the red carpet with their looks. However, before we go any further, let's just explore the word 'graced' once again. Because, when one dressed up like they walked into someone's Shaadi instead of an award show, it made us think twice about what they were doing and whether it was really gracing an event.
From over-glamorised gowns to shining, shimmering eastern ensembles, it was a real mess at the red carpet, and it made us want to call the fashion police pronto – and that's what we did!
Who wore what and who deserves a warrant for their crimes against fashion? Find out here…
Amar Khan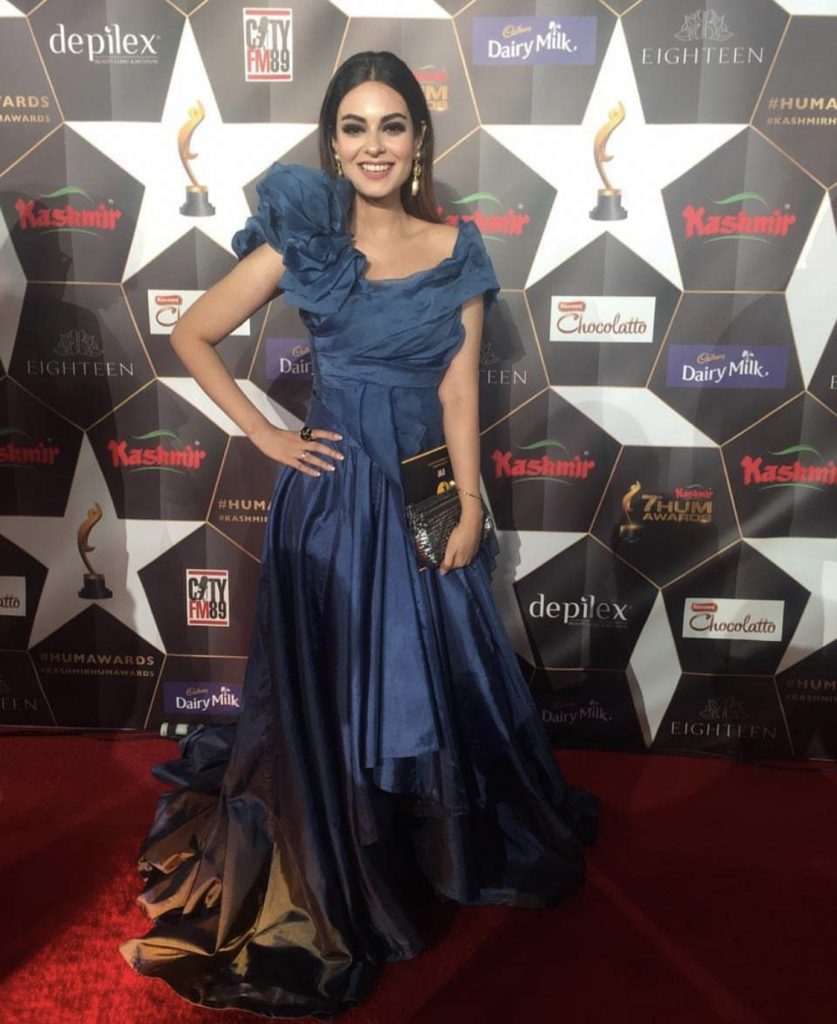 Amar Khan could have done better, for sure. This is neither good nor bad, but just your run-of-the-mill blue gown!
Reema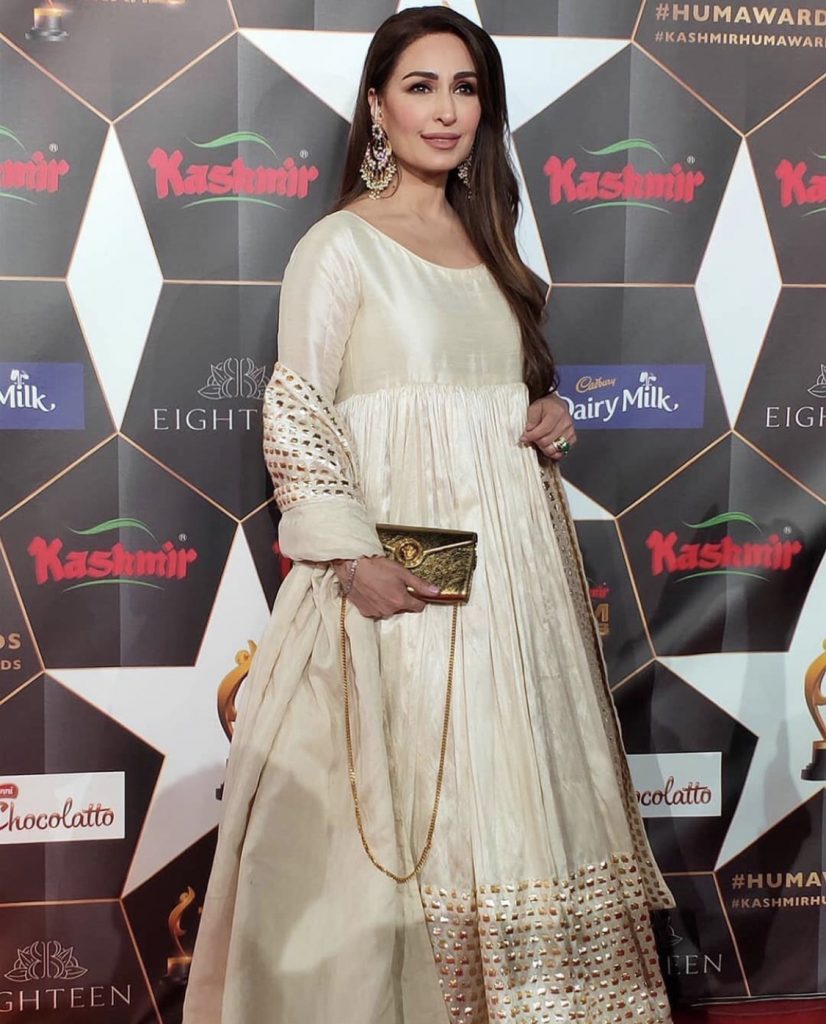 Reema loves her eastern ensembles, and despite almost everyone else wearing gowns, she stood out in this elegant outfit.
Sanam Jung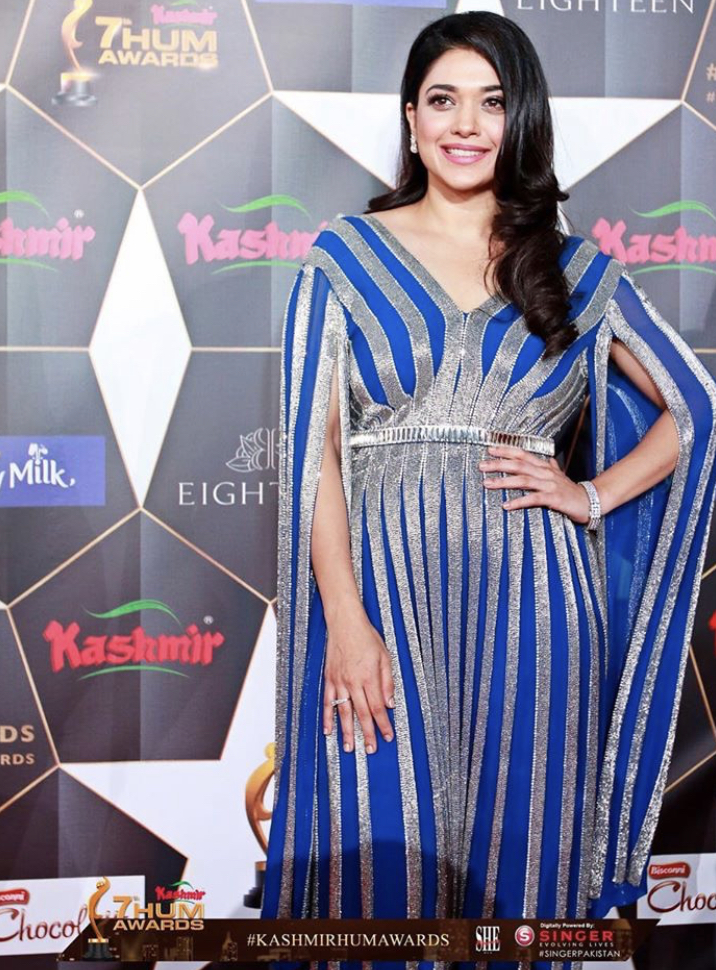 Moondust, twilight colours and vertical stripes didn't do Sanam Jung any favours here.
Mawra Hocane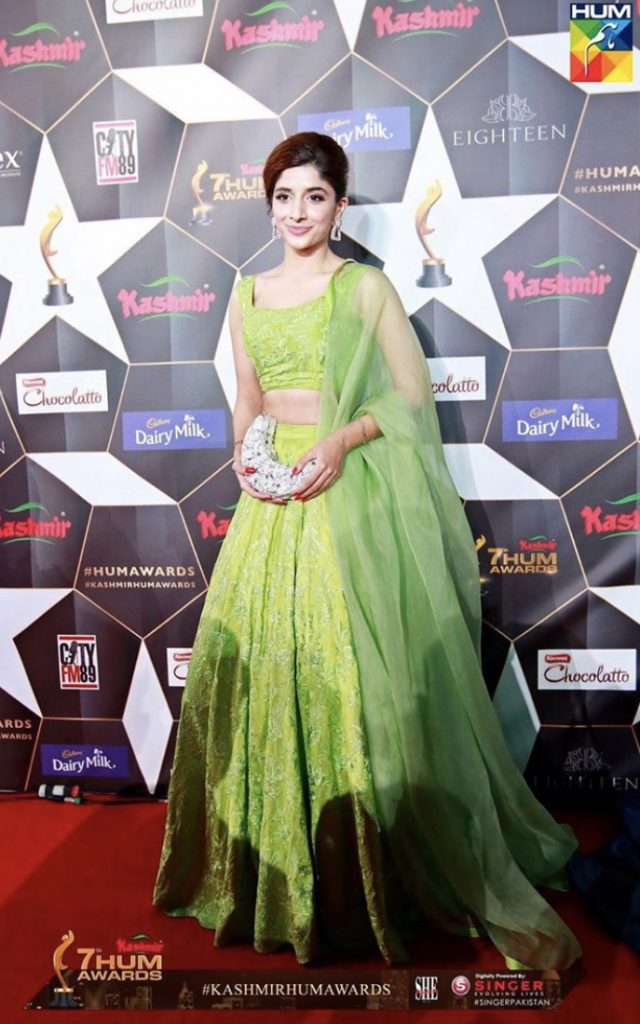 For someone who is as young as Mawra Hocane, the bun and the oversimplified lehenga just made her look much older than she is!
Iqra Aziz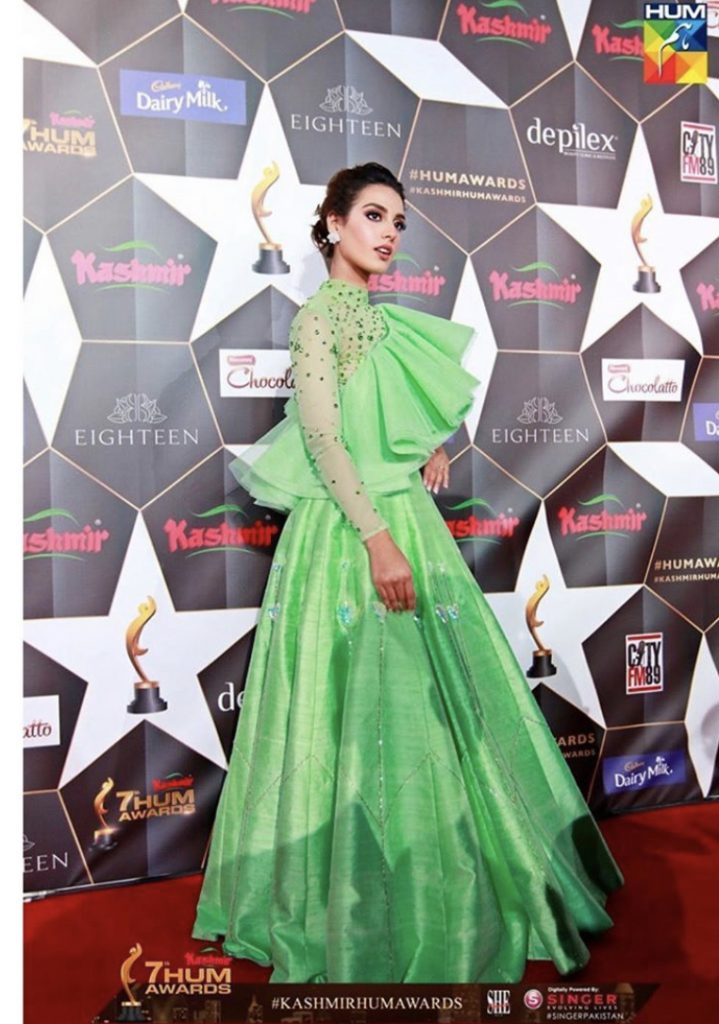 A look that didn't bode well with Iqra Aziz, the all-green avatar could definitely have been better if it wasn't a red carpet statement but one for a performance during the show.
Asim Azhar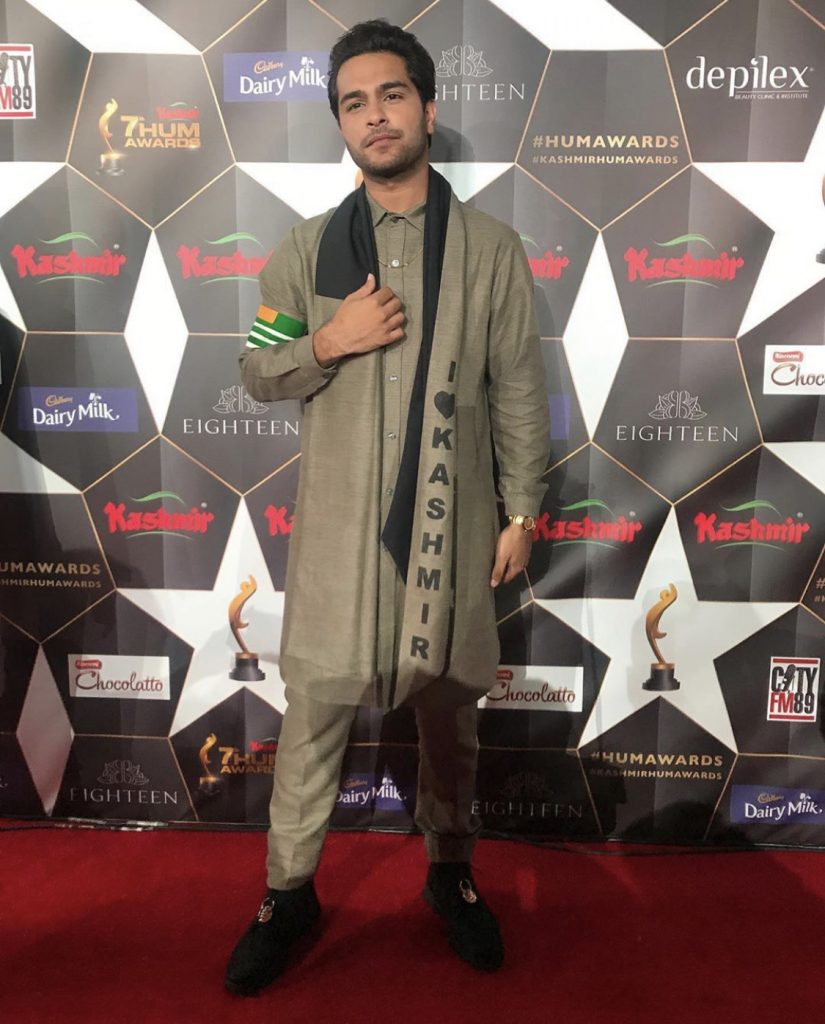 Although too plain and dull, the scarf definitely won him points for patriotism!
Ayesha Omar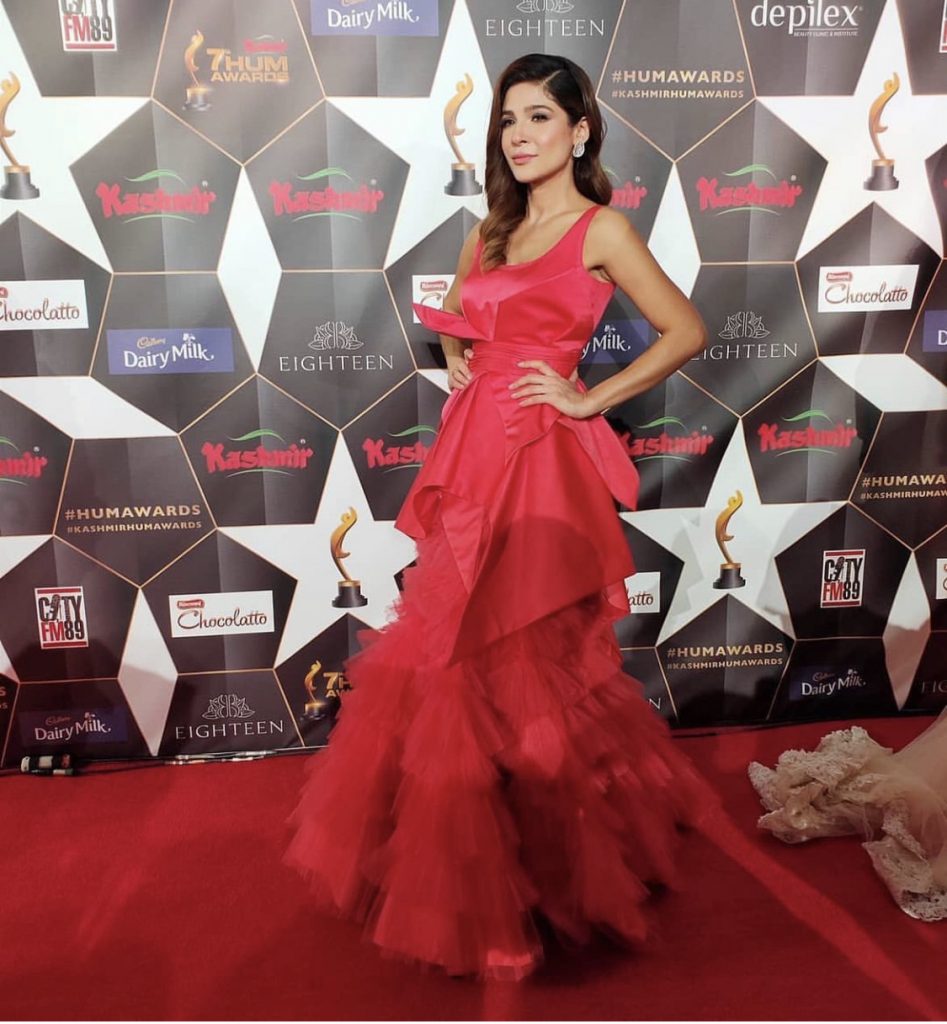 Ayesha Omar chose to go classic and it definitely worked for her. The red ruffled-up gown made her a sizzling entity on the red carpet.
Kubra Khan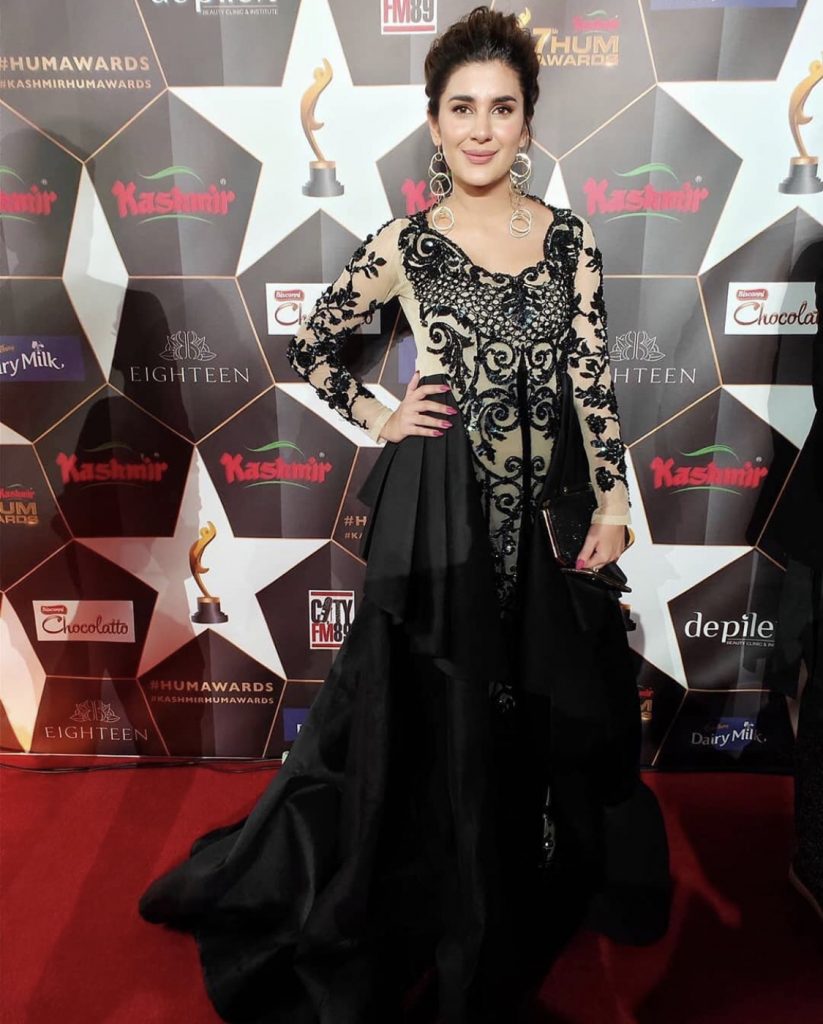 Kubra Khan may be one of the most beautiful actors we have, but her bad outfit choices left us confused to whether she's star material or not.
Azaan Sami Khan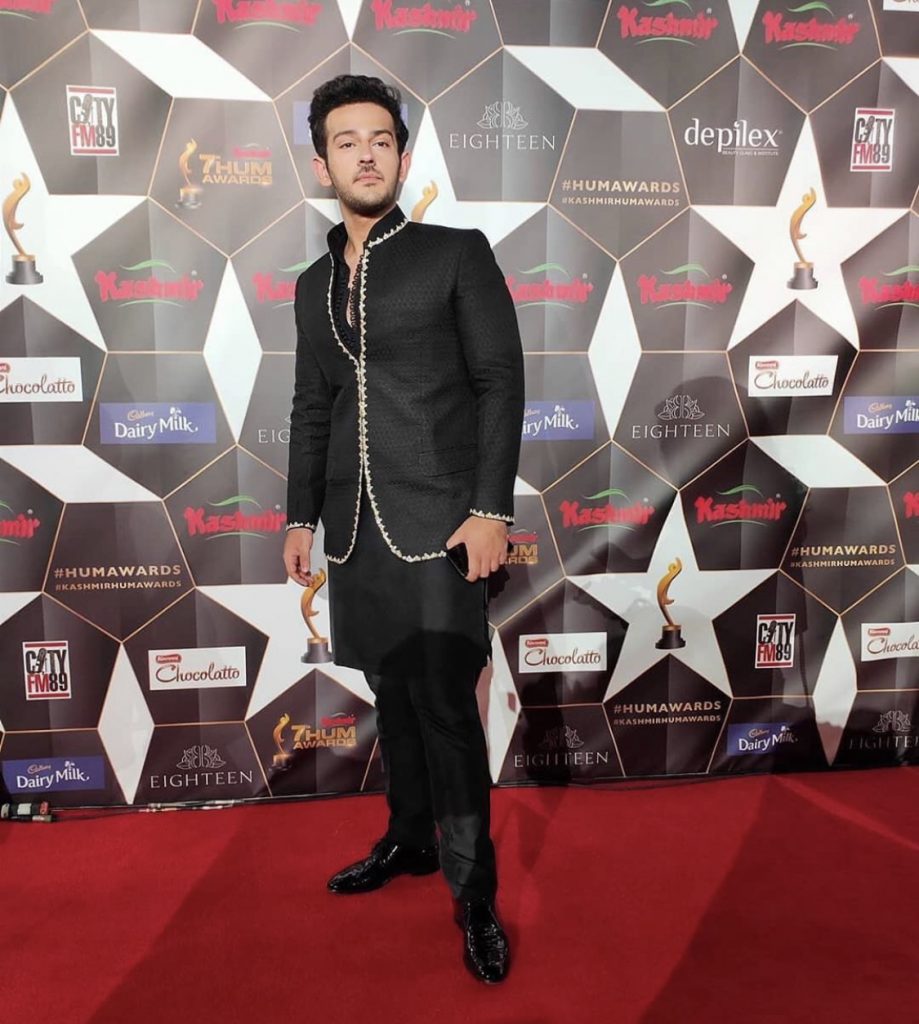 For someone who's just dipping his toes into the industry right now, wearing something as boring as this was a huge question mark.
Urwa Hocane & Farhan Saeed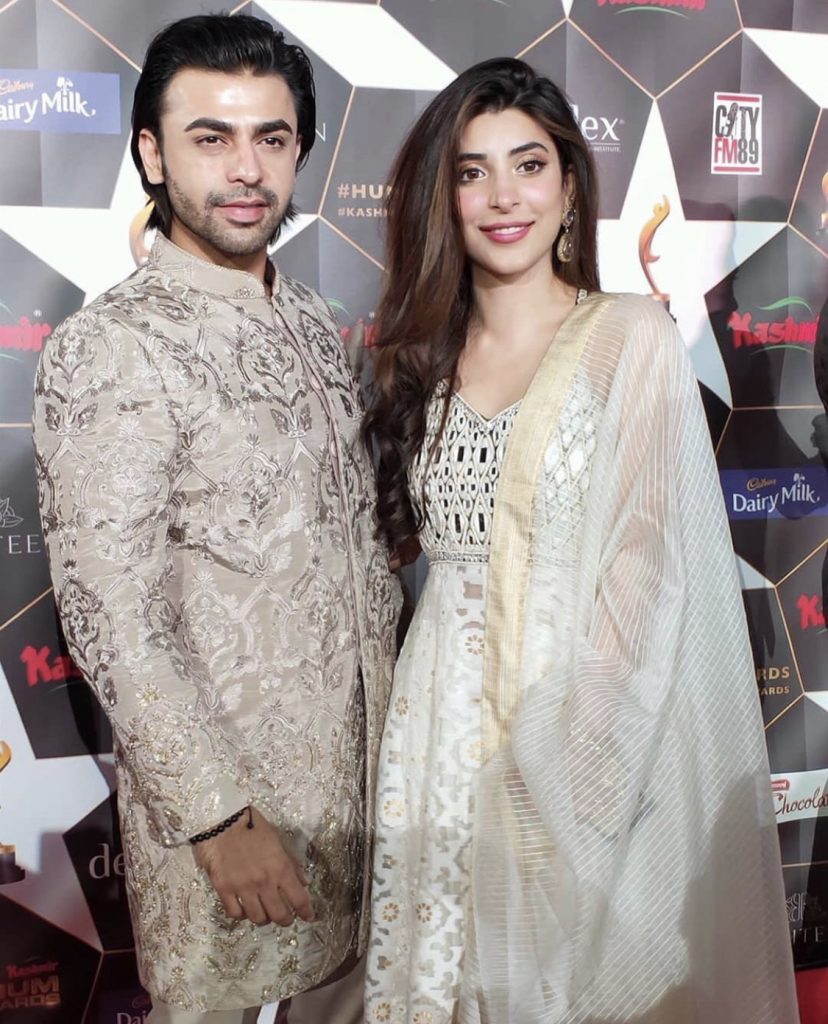 A lot of ivory may have made us think they were going for a wedding and ended up at the award show, but they did still look graceful.
Kinza Hashmi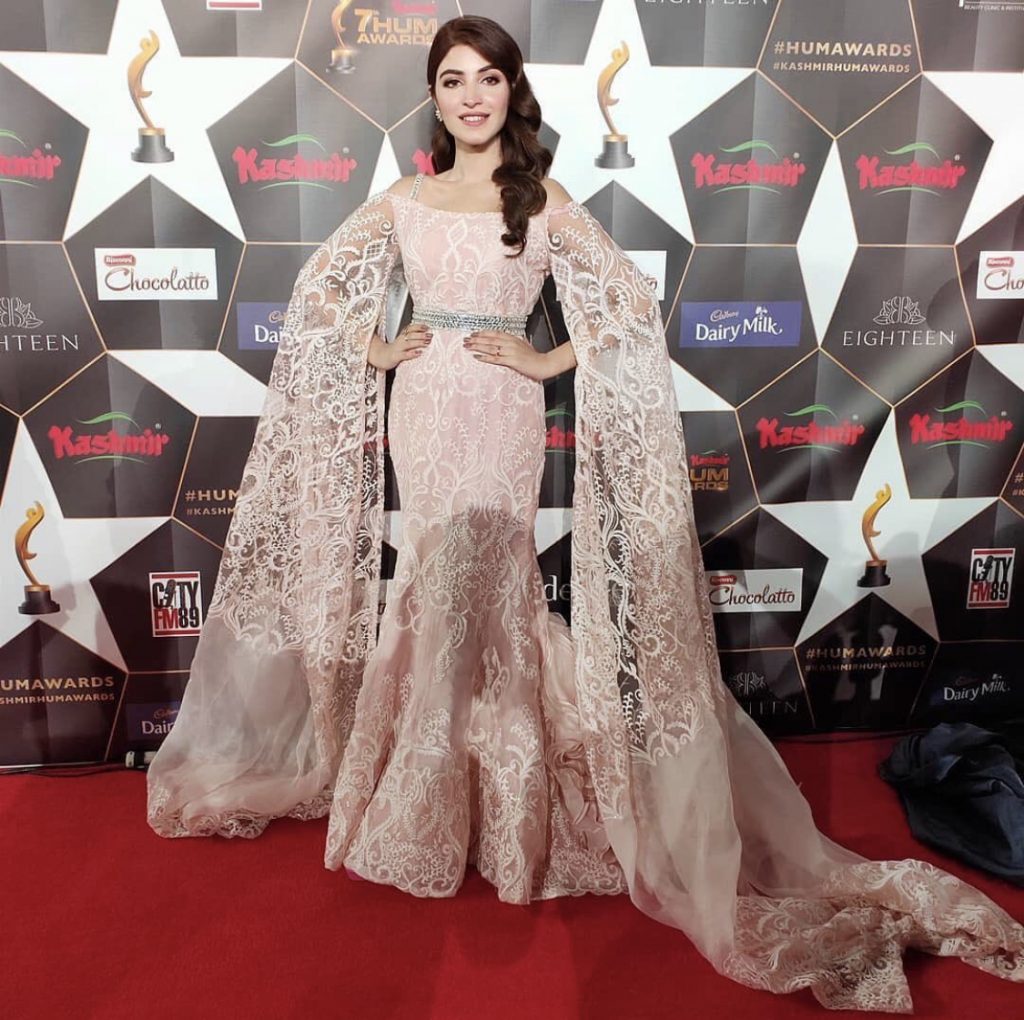 Too much lace and motif is never a good sign of couture, and perhaps Kinza Hashmi would have done better without this dress.
Ali Rehman Khan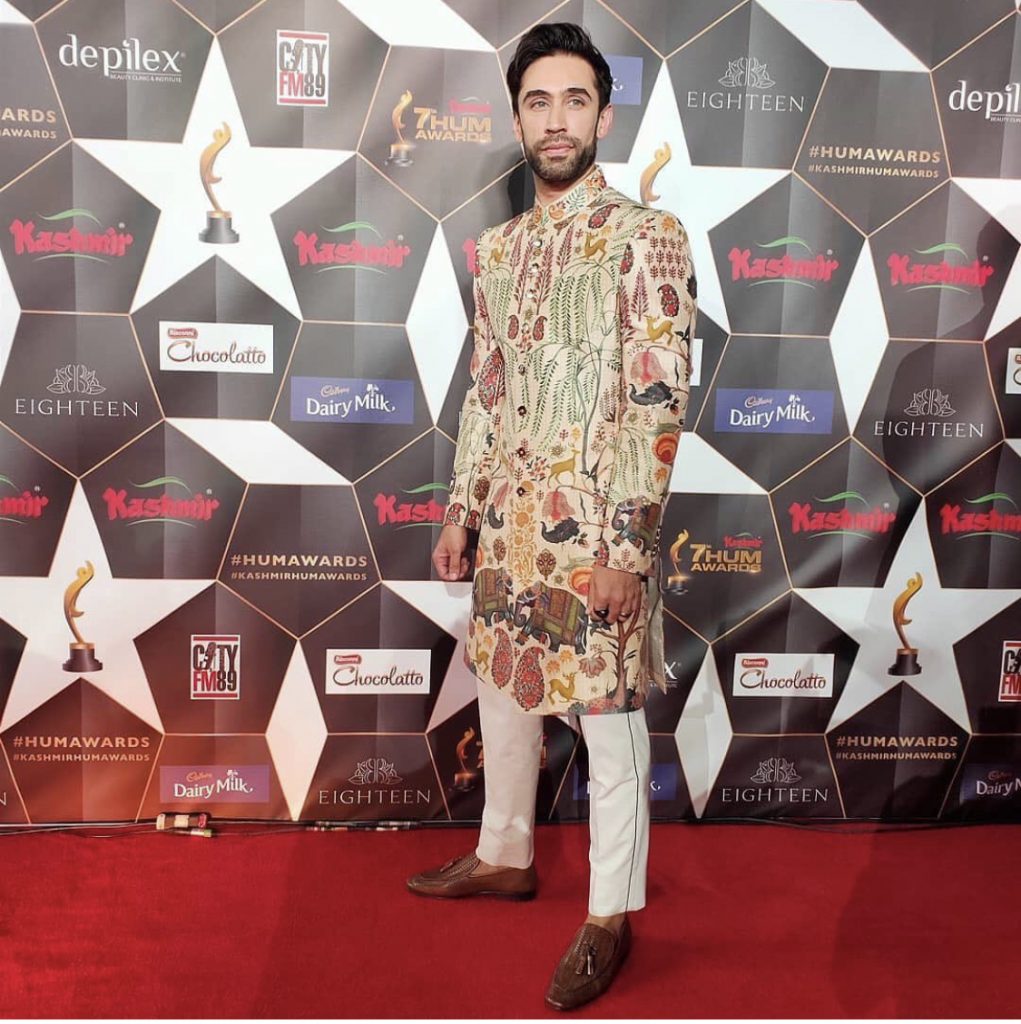 Playing with colours, flora and fauna, Ali Rehman Khan was refreshing to see as he at least experimented with menswear.
Sarah Khan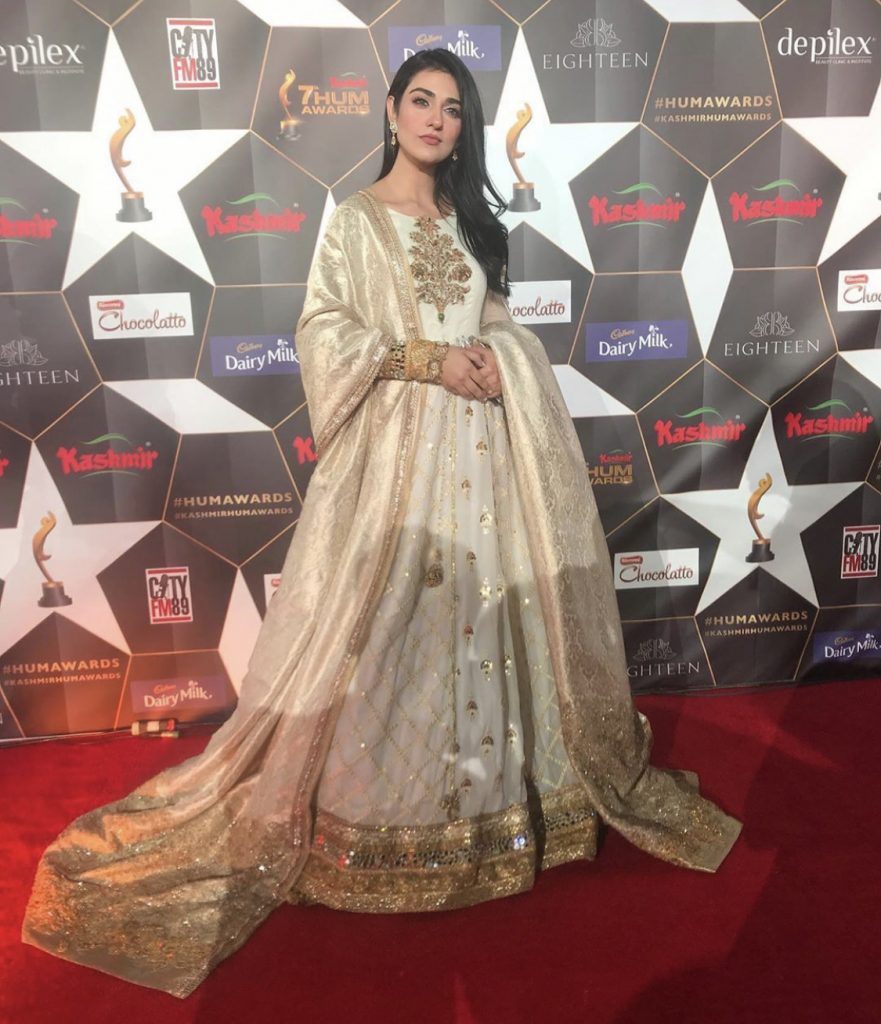 By now, we would like to believe that the award show was also part wedding, and Sara Khan dress kind of cemented our belief.
Hajra Yamin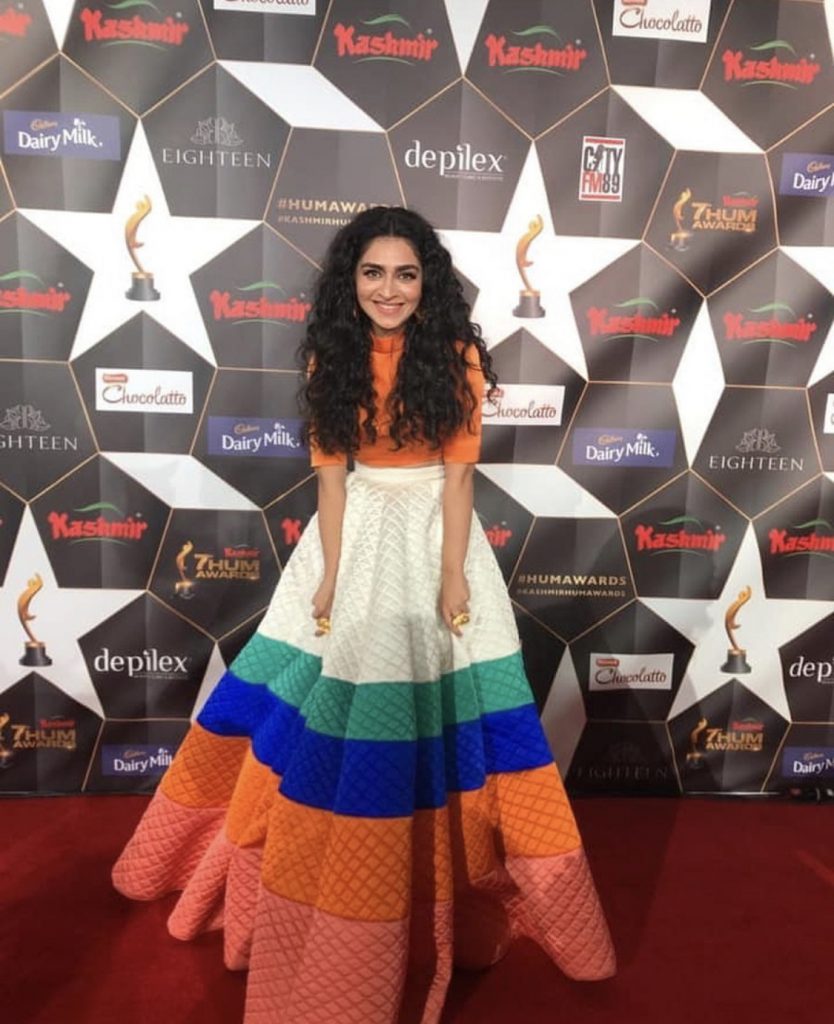 Another experimentation done right had to be Hajra Yamin who looked quite interesting in an insulated-esque quilt dress at the red carpet.
Hania Amir
Another diva who didn't dress her age, Hania Amir looked much maturer than she is in a glittery, purple sari. She could definitely do better!
What do you think about the looks? Tell us in the comment section below. 
The views, opinions, positions or strategies expressed by the authors and those providing comments are theirs alone and do not reflect that of the company.