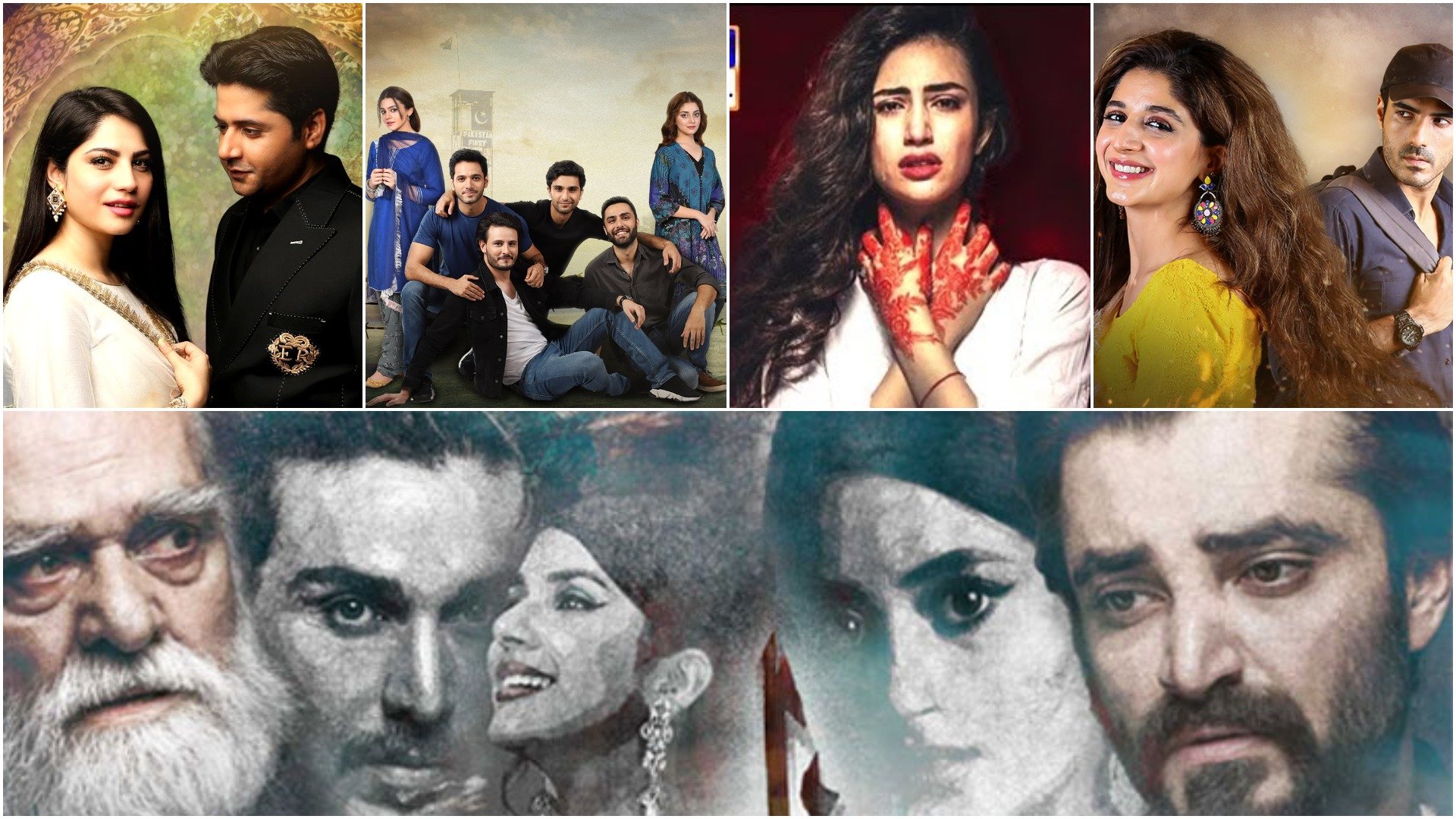 With so many dramas being aired simultaneously, deciding which ones are worth watching can seem a little daunting. Here are our favorite picks of new dramas that have all our attention from the beginning!
1. Alif – GEO TV
With a cast so stellar, Alif's first episode had us blown away with its first episode. From the flashbacks to young Qalb-e-Momin to the all grown up Qalb-e-Momin, Momina, Husn-e-Jahan and everything in between. We couldn't get our eyes off of the screens for a second!
Cast: Hamza Ali Abbasi, Sajal Ali, Kubra Khan, Ahsan Khan.
2. Kahin Deep Jalay – GEO TV
Featuring Imran Ashraf and Neelum Munir in pivotal roles, Kahin Deep Jalay had us glued to our screens and we couldn't help but feel sad when the episode came to an end. With two different stories being narrated simultaneously, we couldn't help but feel happy for Neelum and her family and at the same time be heart broken to see what Imran Ashraf and his mother were being put through. The last few scenes will hit you right in the feels!
Cast: Imran Ashraf, Neelum Munir, Nazish Jehangir, Ali Abbas, Arez Khan, Hammad Farooqui, Saba Faisal and Saba Hamid.
3. Ruswai – ARY Digital
From the teasers being absolutely brilliant, Ruswai delivered what was expected out of it, sheer brilliance! We loved how the characters were so intricately executed by the cast and the chemistry between Mikaal Zulfiqar and Sana Javed is something the audience has been loving! Can't wait to find out what's next.
Cast: Sana Javed, Mikaal Zulfiqar, Muhammad Ahmed, Seemi Raheel, Irsa Ghazal and Usman Peerzada.
4. Ehd e Wafa – HUM TV
Featuring our favorite boys together, Ehd e Wafa only gets better with every passing episode. The boys who are now at the verge of completing their college will be seen entering a new phase of their lives after their selection and we just can't wait to see what life has in store for them.
Cast: Ahad Raza Mir, Osman Khalid Butt, Ahmed Ali Akbar, Wahaj Ali, Zara Noor Abbas.
5. Daasi – HUM TV
With the first scene itself being so intense, you can only imagine how intense the rest of the drama is going to be but thanks to Mawra for brightening up the mood in between the intense scenes with her bubbly and bold execution of Sunehri! And from what we've seen in the teasers, we're extremely impatient for the plot to thicken!
Cast: Adeel Hussain, Mawra Hocane, Faryal Mehmood, Adnan Jaffar, Kamran Jillani, Hina Bayat and Naima Butt.
Which drama are you loving the most? Let us know in the comments below!