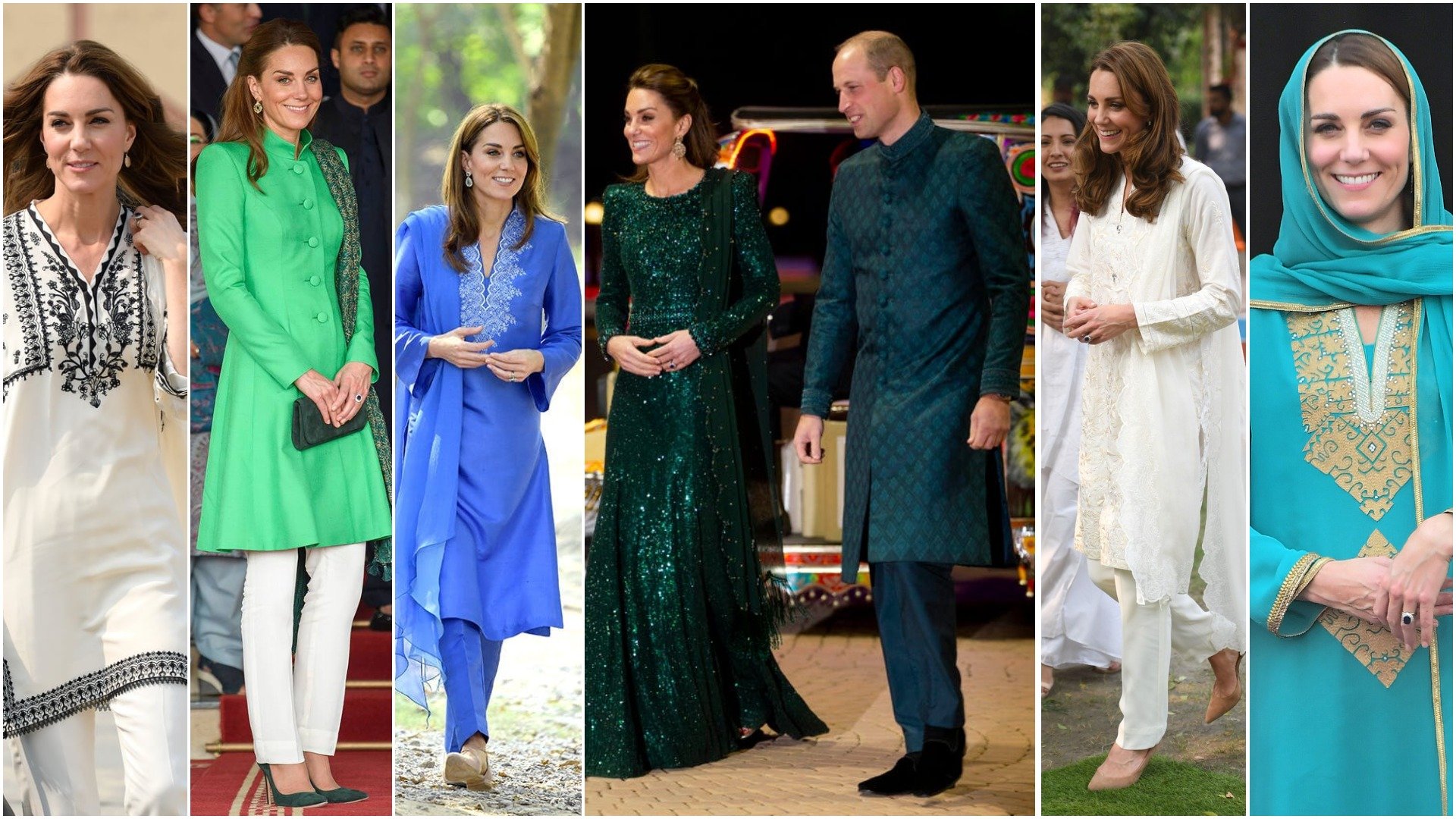 Prince William and Princess Kate bid farewell to Pakistan as they departed back to UK yesterday, leaving the country in awe of them!
This also marked the first royal visit to the country in 13 years.
Over the past five days the Duke and Duchess of Cambridge brought their trademark magic to the country, through their respectful and elegant wardrobe choices, the places they visited, the causes they came to learn more about, and the people they met!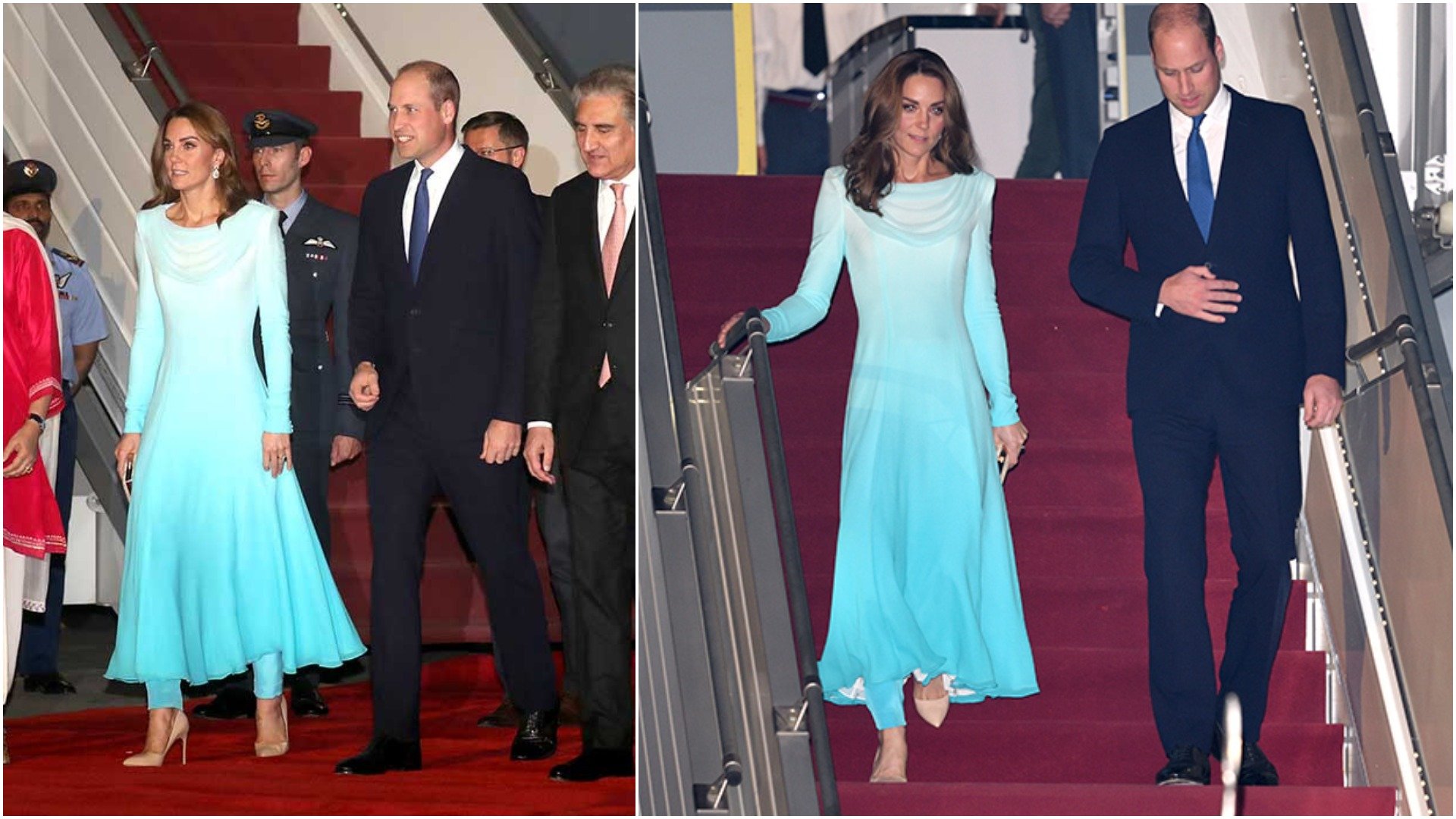 The Duchess of Cambridge arrived at Pakistani Air Force Base Nur Khan on October 14 wearing a bespoke Catherine Walker dress, pairing it with beaded earrings from Zeen.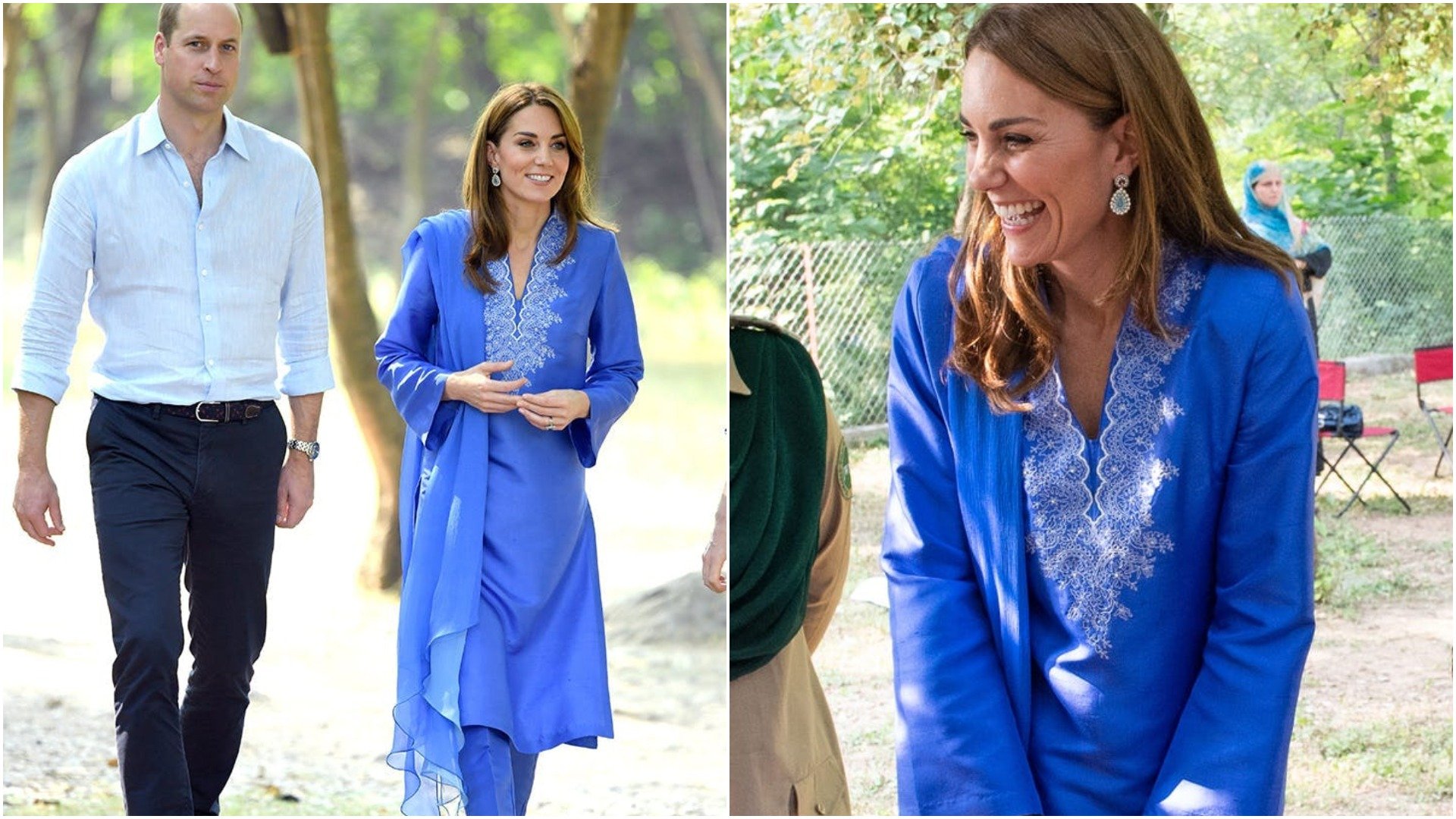 Kate opted for a blue kurta and dupatta by the international Pakistani designer Maheen Khan as she visited Margalla Hills.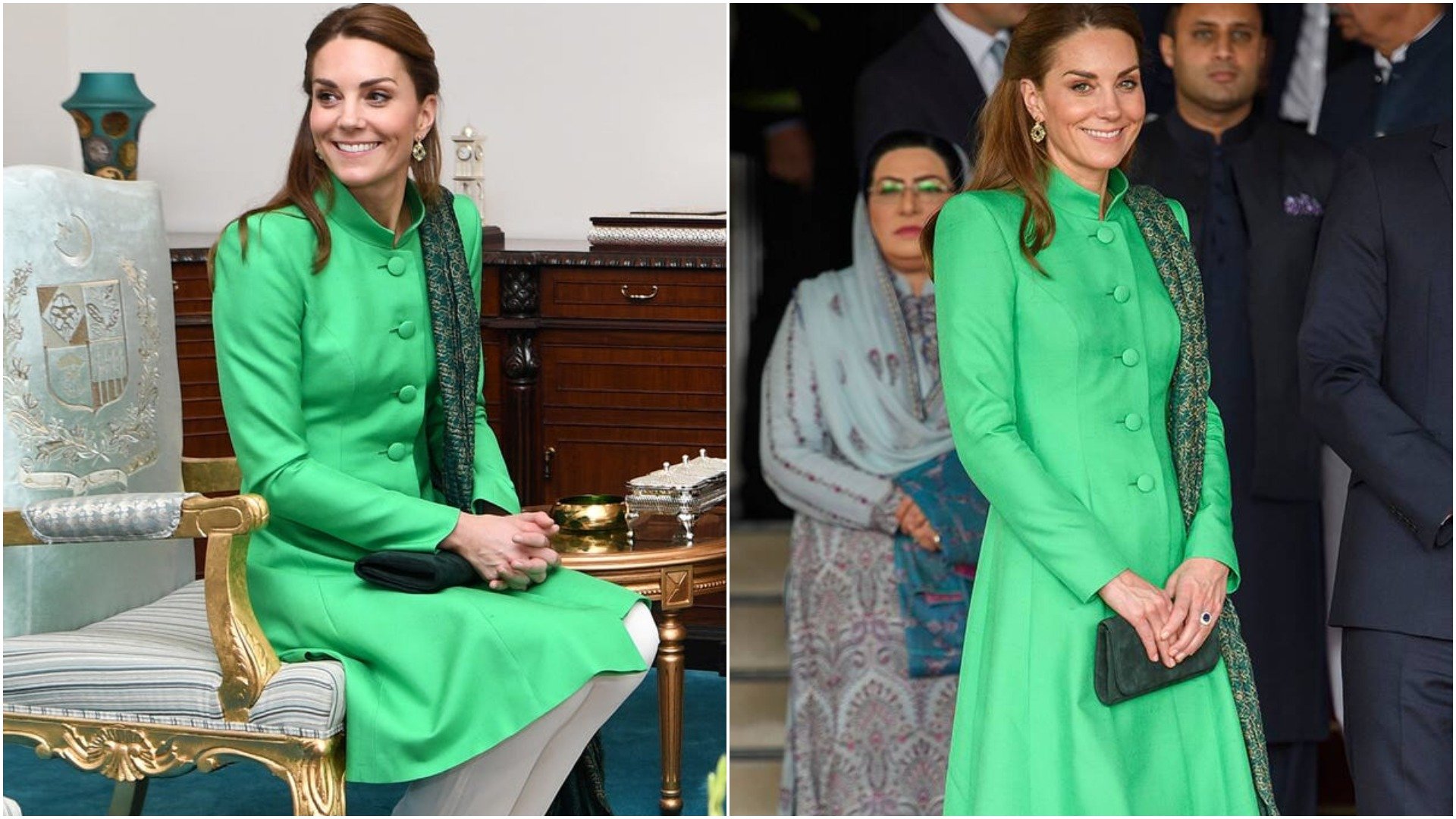 The Duchess of Cambridge donned a Catherine Walker tunic and trousers by Maheen Khan paired with a dupatta from Satrangi during an official meeting with the President at the Presidential Palace in Islamabad during the second day of the royal visit on October 15.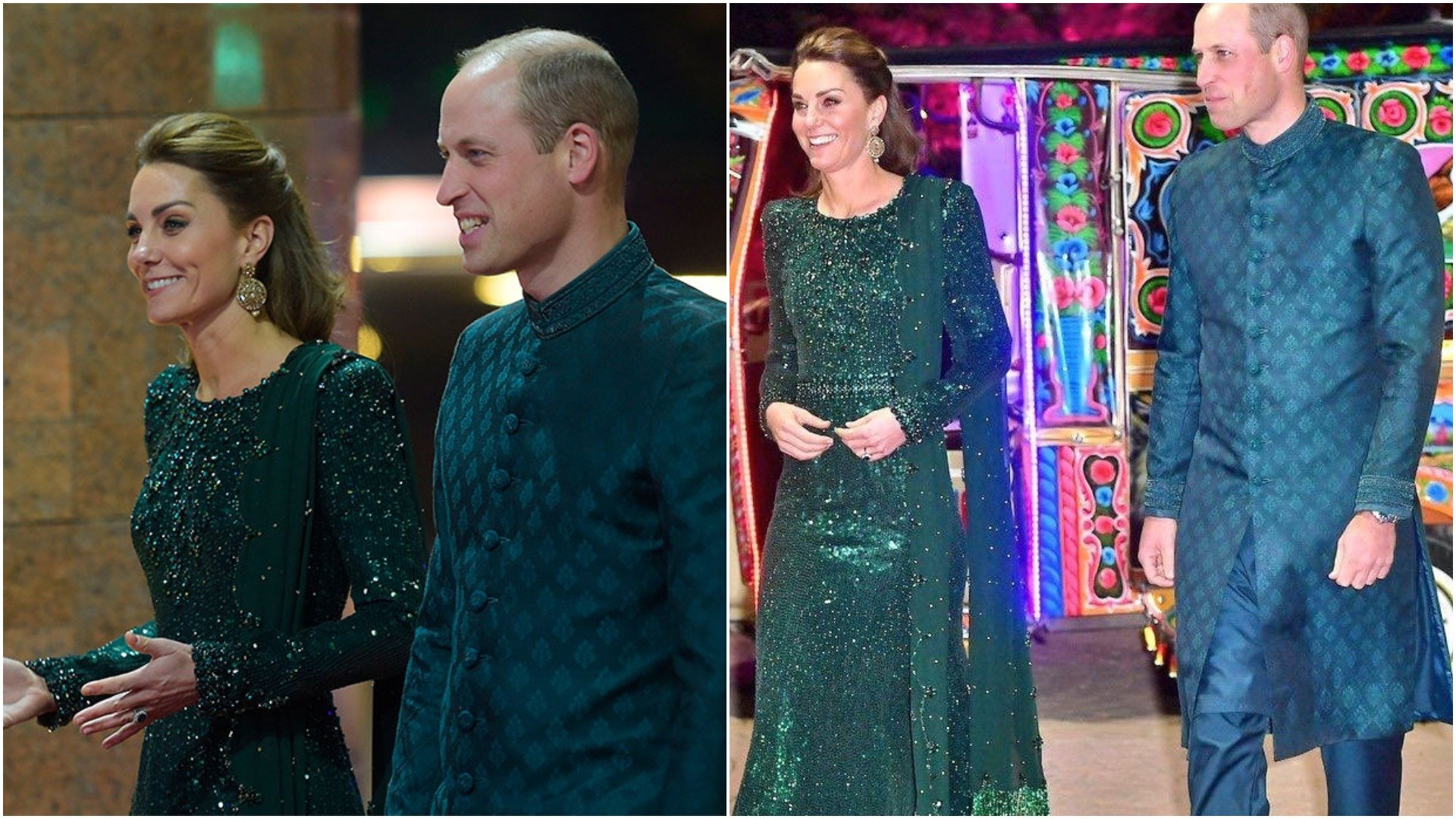 The same evening, Kate changed into a show-stopping Jenny Packham gown and a matching dupatta, while Prince William's sherwani by Nauman Arfeen drew most of attention, as it was the first time a British male royal has donned traditional Pakistani clothing.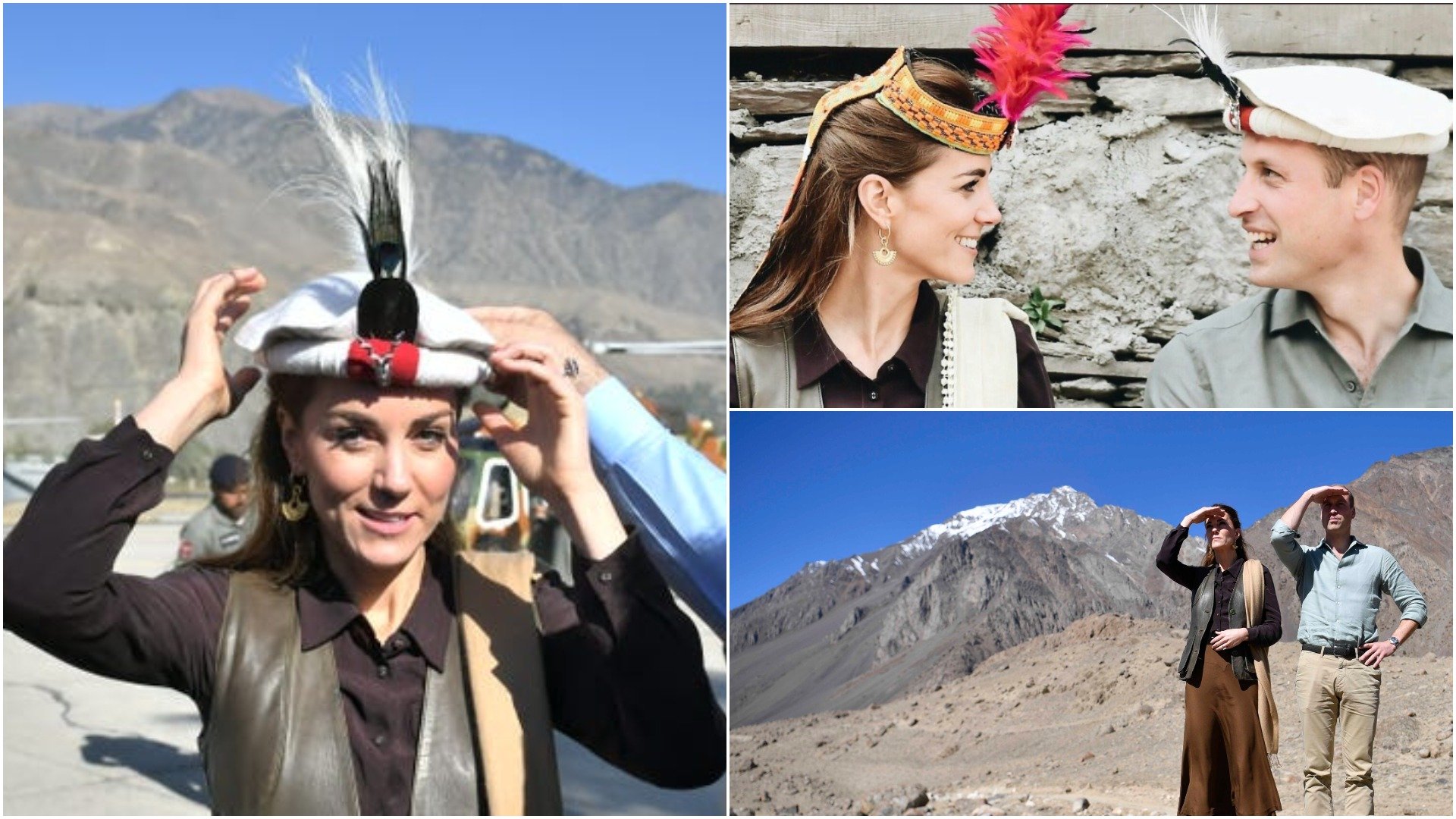 The Duchess of Cambridge wore boots and a gilet by Really Wild accompanied by the traditional Chitrali hats when she visited Chitral on October 16.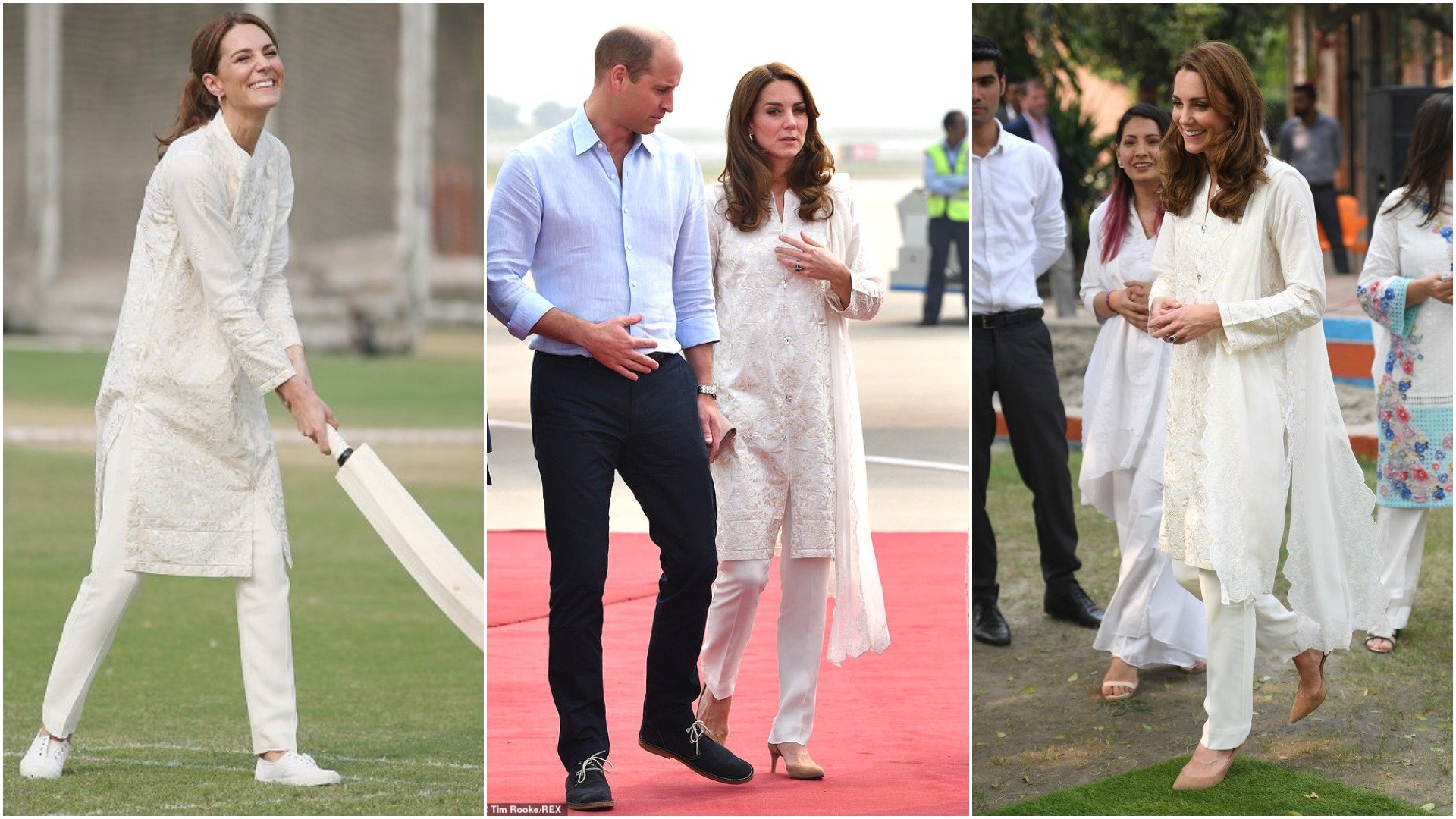 The Duchess wore an all-white self-embroidered kameez with trousers from Ideas Pret by Gul Ahmed pairing it with a matching shawl from Maheen Khan as she visited SOS Children's Village and National Cricket Academy.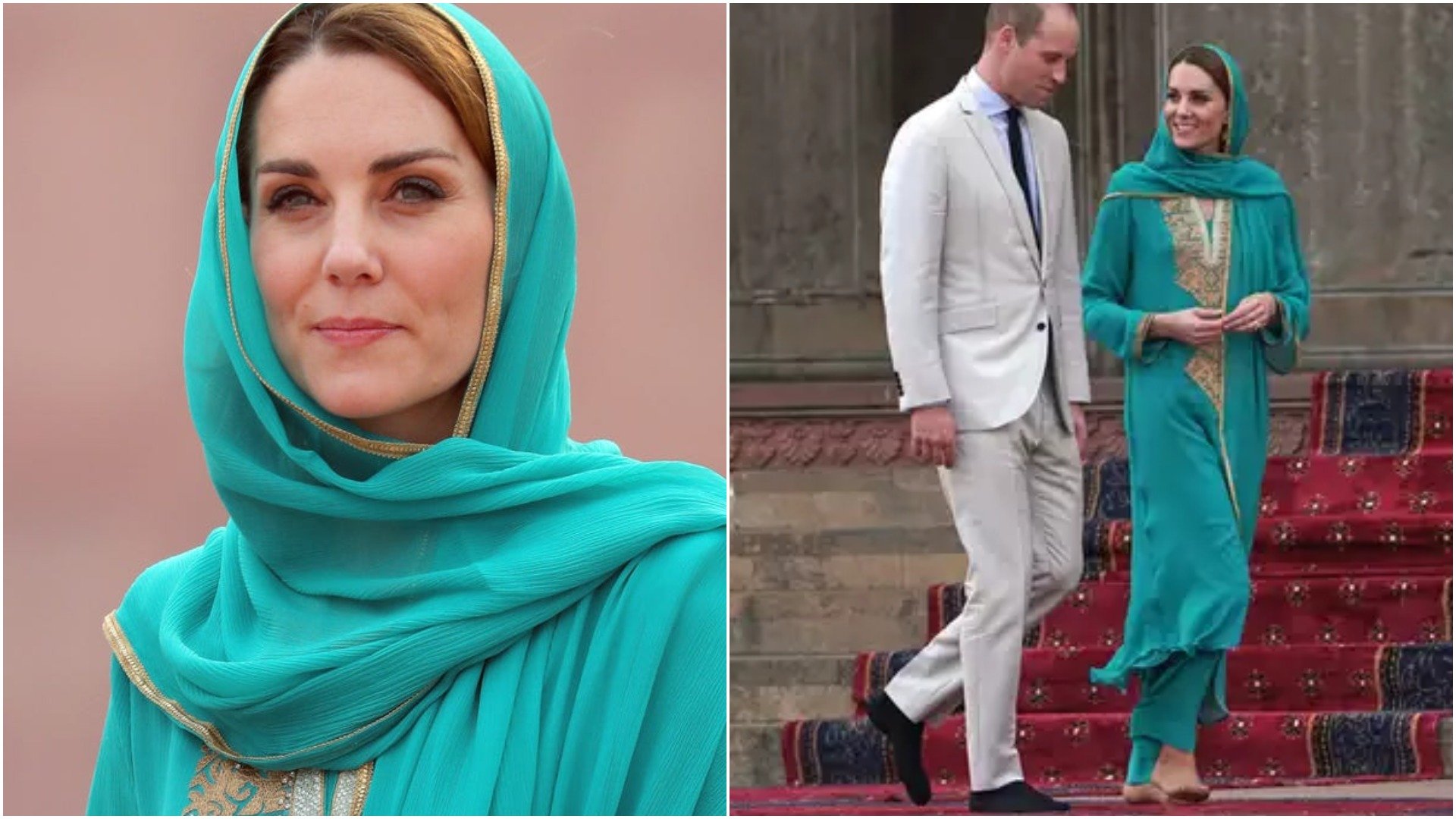 Duchess of Cambridge opted for a traditional outfit by Maheen Khan as she arrived for a Interfaith Meeting at Badshahi Mosque on October 17.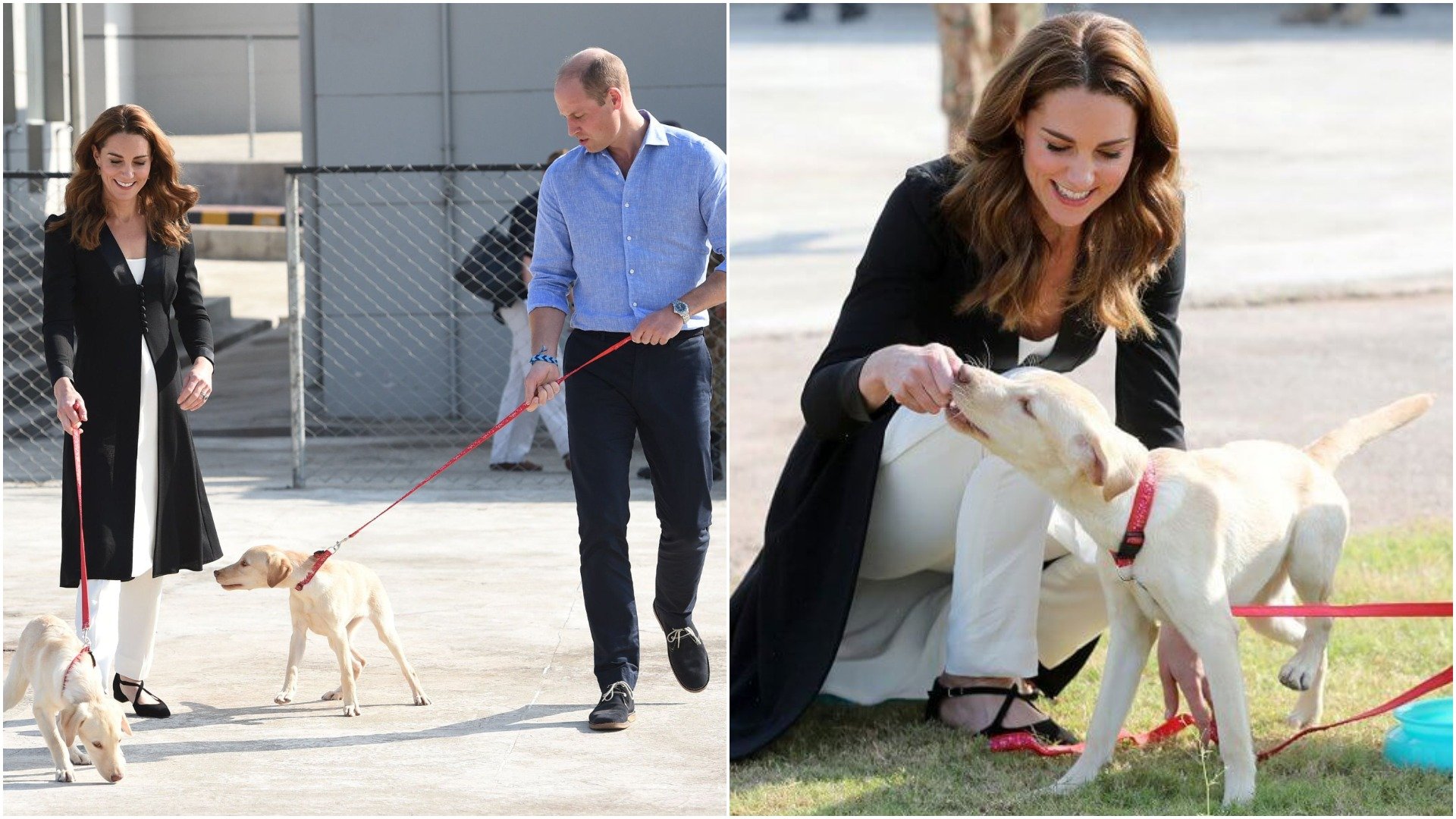 The royalty opted for a monochrome look in a smart coat by Beulah paired with white trousers by Maheen Khan as she arrived at the Army Canine Centre in Islamabad on October 18.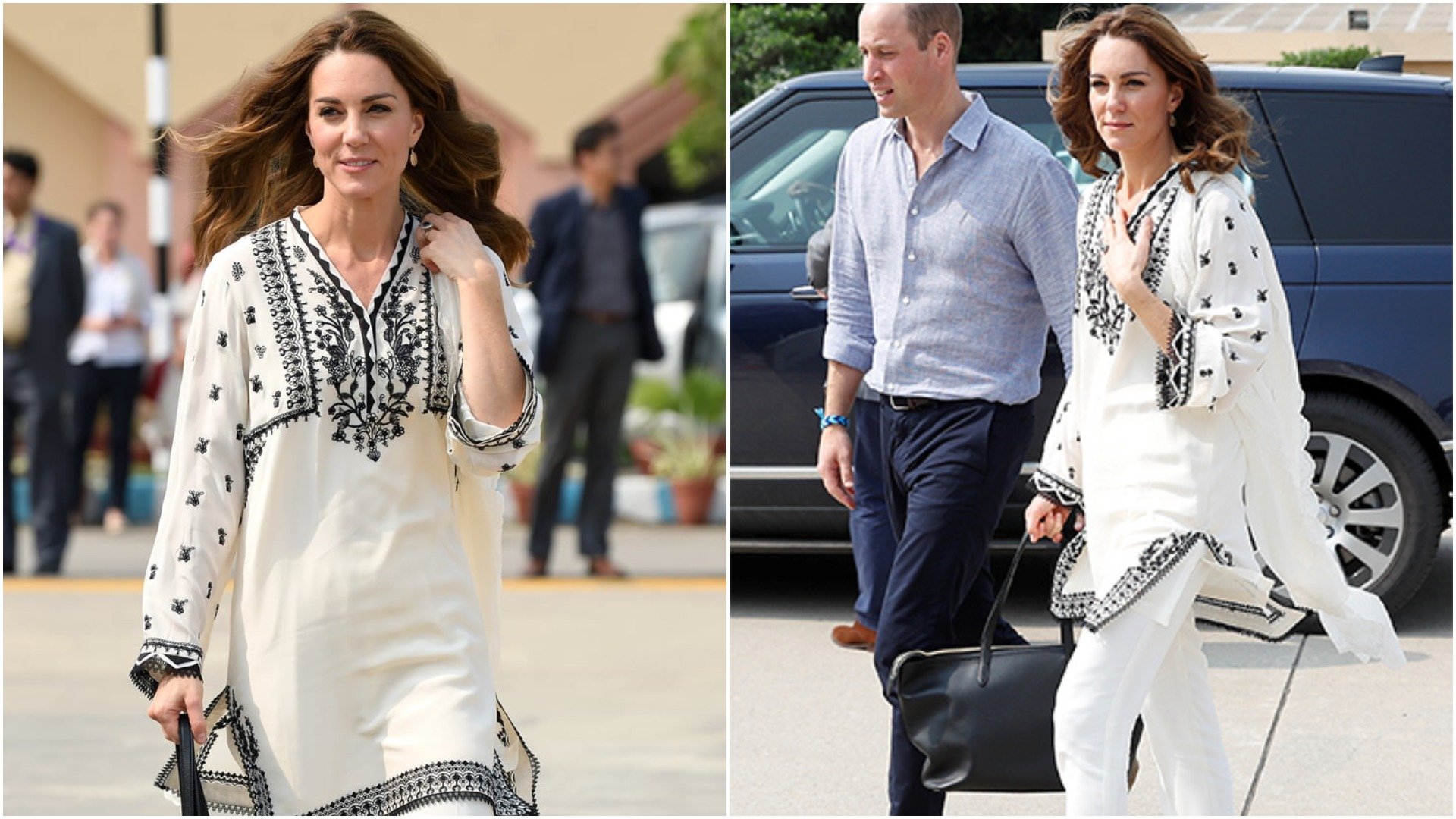 The Duchess of Cambridge departed Lahore airport wearing a chic kurta by Élan paired with trousers from Maheen Khan.
The tour which has been a visual feast, was designed to promote U.K.-Pakistan relations and promote Pakistan as a tourism destination, but William and Kate were also made sure to reflect their own interests, climate change and the importance of quality education.
Which outfit did you like best on Kate? Let us know in the comments below!