Bridal Couture Week 2021 concluded on a high note for entertainment and glitz over the weekend as fashion designers sashayed their models down the runway festooned in the en-trend ensembles of the season – creating hits and misses. Amongst them, one who created an experience of grand proportions and drew massive applause was Fahad Hussayn, who once again proved why he was the grand finale everyone waited for with bated breath!
Showcasing his Spring/Summer 2022 collection, Social Janjaalpura, the celebrated couturier aimed to explore the best of the bridal season by amalgamating his popular heritage-wear in traditional silhouettes with a contemporary touch brimming with performances and creativity that amused the crowds in multiple ways!
What else did the grand experience stand out for? Diva explores…
An Important Social Message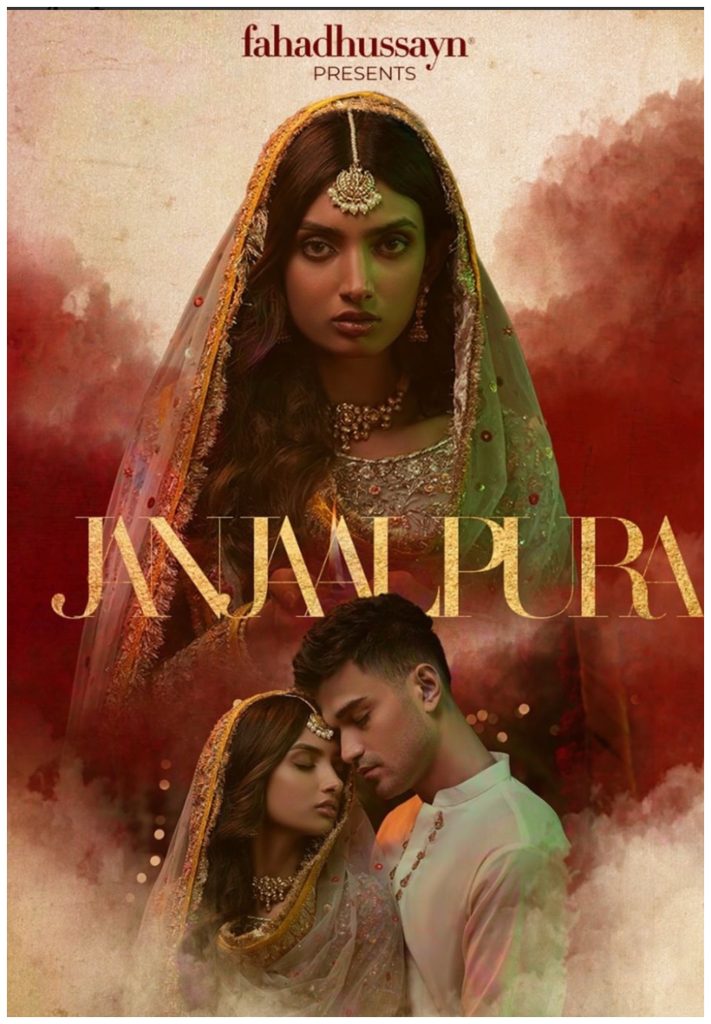 Part of Fahad Hussayn's Janjaalpura theme, the BCW showcase played with the idea of how social media and chaos create a melange that we exist in today. The show explored the nuances of these via a multifaceted approach that included performances, a grand exploration of the bridal trousseau, and of course, the theatrical touch of Fahad Hussayn.
 Performances Galore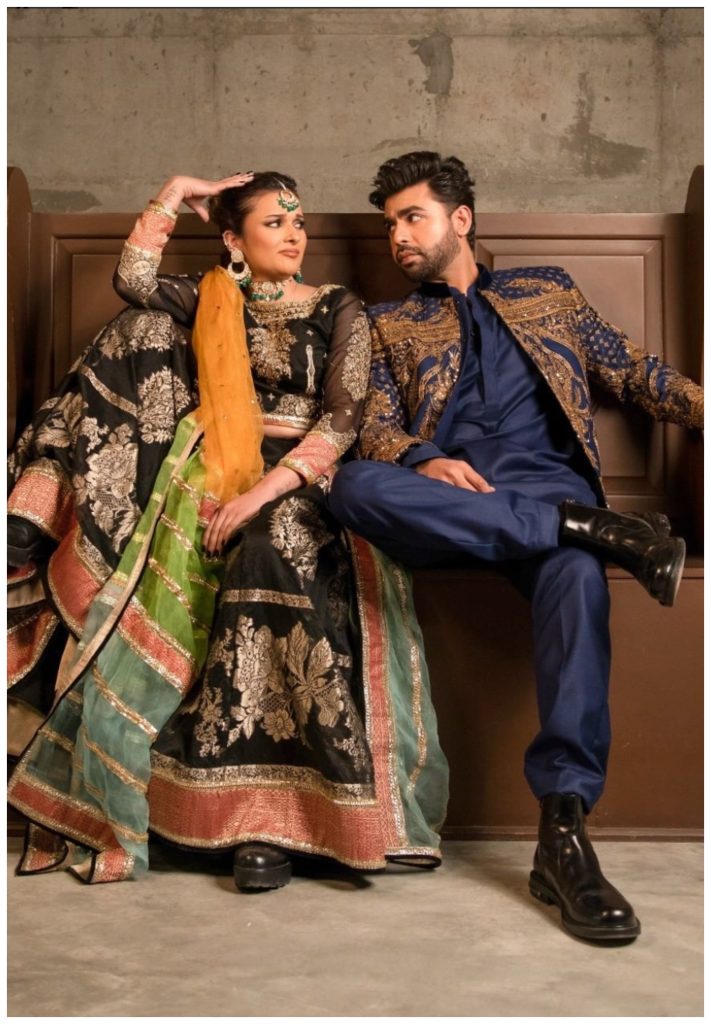 If it's a Fahad Hussayn show, you can bet your top dollar it will have an entertainment quotient of the highest order! Social Janjaalpura was no different, and we saw quite a few palpable moments. Starting off with ace choreographer Wahab Shah performing a sadda – an invitation for an event that is done in a spoken manner, which then transitioned to Farhan Saeed crooning as models walked down the runway, to an exclusive power-packed performance of an unreleased track by Risham Faiz Bhutta, there were multiple dynamic moments that made the audience roar with applause!
Showstopping Celebs!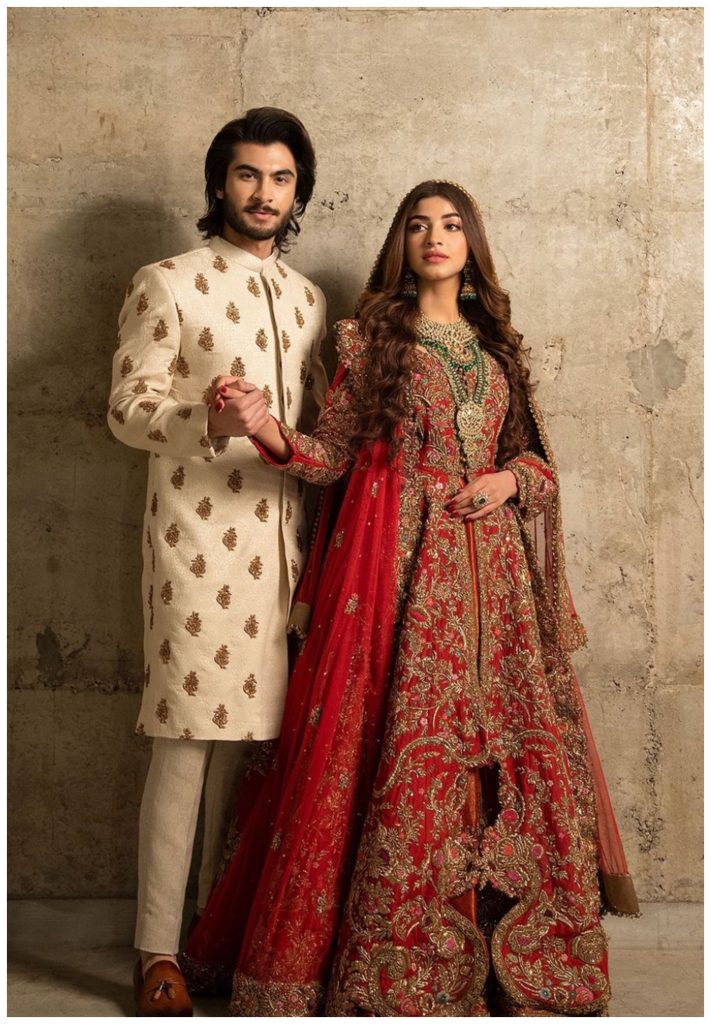 Apart from performances that kept the audiences glued to their seats, Fahad Hussayn made sure the celebrity angle is also well taken care of! Bringing the stars of upcoming telefilm Ruposh to the runway, the couturier made Haroon Kadwani and Kinza Hashmi dazzle on the ramp in traditional ensembles that made for the perfect design inspirations for the bridal season.
A Collection To Remember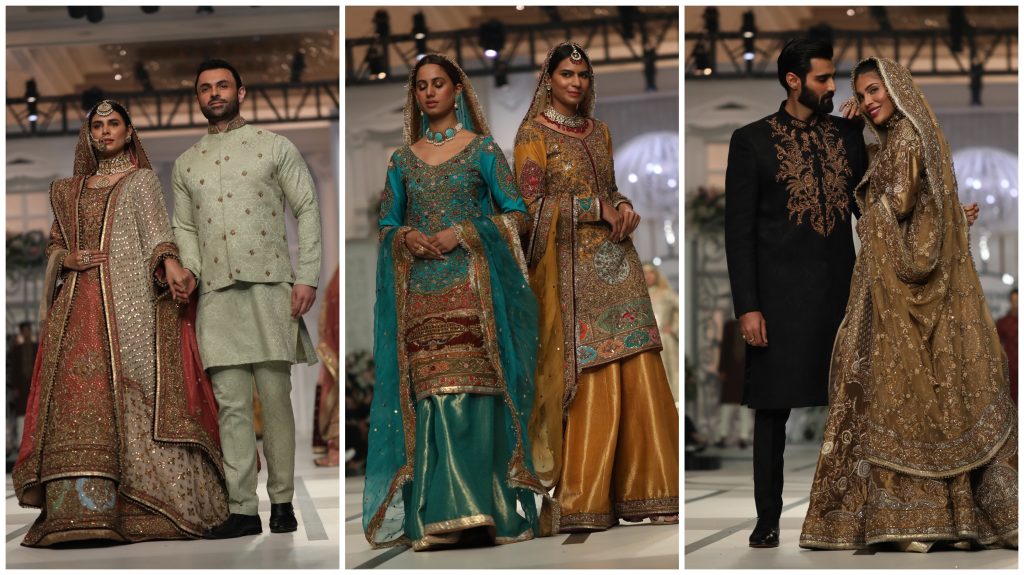 Playing to his strengths, Fahad Hussayn put together a show that not only showcased the dynamism behind his creativity, where he weaves art and fashion into one, but he also complemented it with a social narrative that is extremely relevant today.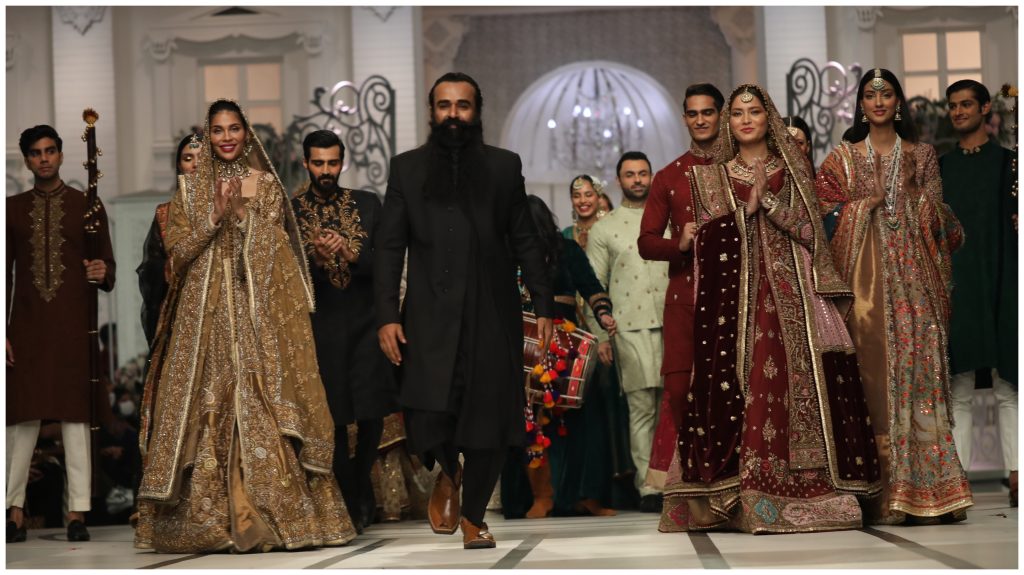 On the fashion front too, Fahad's usage of an array of embellishments such as
traditional zardozi, gota, resham kaam on a traditional colour palette of jewel tones, reds, and pastels gave it that
 signature style of a classic bridal which one could only expect out of a perfectionist like Fahad. 
What did you love about Fahad Hussayn's show? Tell us in the comments section below.