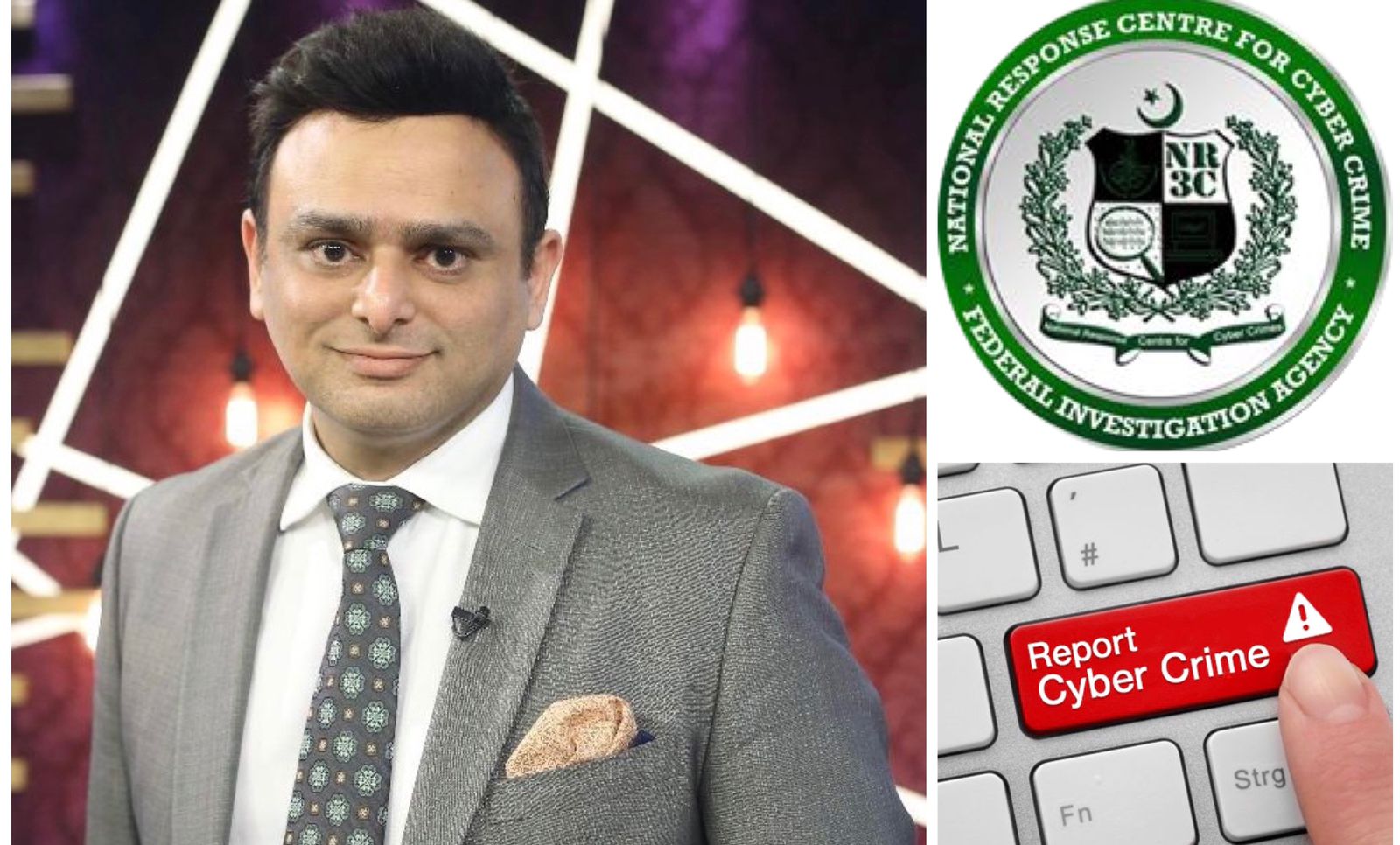 #ImranRiaz, Head of #FIACyberCrime, Sindh in an in-depth interview with #DivaOnline talks about cyber crimes, trolling, stalking, leaking private pictures, hate speech and the digital rights that we can exercise in Pakistan.
The term cyber crime covers a wide array of issues, can you explain what things fall under the umbrella of cyber crime?
Cybercrime is any criminal activity that involves a computer, electronic or digital device or a computer network and is facilitated through the Internet medium. The computer may have been used in the commission of a crime, or it may be the target.
Different Cyber Crime activities addressed by PECA 2016 include:
Hacking
Identity theft
Cyber Bullying / Harrasment
Cyber Stalking
Cyber Grooming
Financial fraud
Digital Piracy
Computer viruses and worms
Malicious Software
Denial of Service attack
Cyber Terrorism
Electronic Forgery
Issuance of Illegal Sims
Tempering an electronic device
Hate Speech
Child Pornography
What are our digital rights that we can exercise?
Each individual has a digital right to use cyber space in whatever capacity one wants either for communication or business or health care or education or entertainment or networking or opinion making or cyber security but all digital rights are governed by legal, ethical and social bounds thus demanding cyber responsibility from each digital user.
Once any of digital rights are breached, effective remedy can be provided by FIA Cyber Crime, which is the solo government agency given such mandate under Prevention of Electronic Crimes Act, 2016 which is a federal law and has its jurisdiction all over Pakistan. In the determination of your rights and obligations, or if you are charged with a criminal offence involving Internet use, you have the right to a fair trial within a reasonable time by an independent and impartial court.
Does leaking private conversations fall under cyber crime too?
Yes, it does. Stay cautious when sharing others information especially without their consent
Always ask and exercise the following questions when considering sharing anything:
Is it necessary to share it?
Is this going to be beneficial to anyone?
Are you going to get benefit from whatever you're trying to share?
Does it morally and ethically sound alright?
If you get the satisfactory answers for these questions when asking yourself then go ahead.
But do not share someone's conversation, contents, including picture and videos, just about anything without any prior approval and authorization of the concerned person.
Do not copy and do not steal data and always follow the digital hygiene, in the same way as you follow the principles of hygiene in your daily life. One should follow similar ethical guidelines in the virtual world as with the moral boundaries employed in the physical world as both of these areas are based on real and practical life. Being in the virtual arena doesn't signify that it's something fictitious and doesn't affect anyone and one can go about doing anything or cause any mischief and will face no repercussions.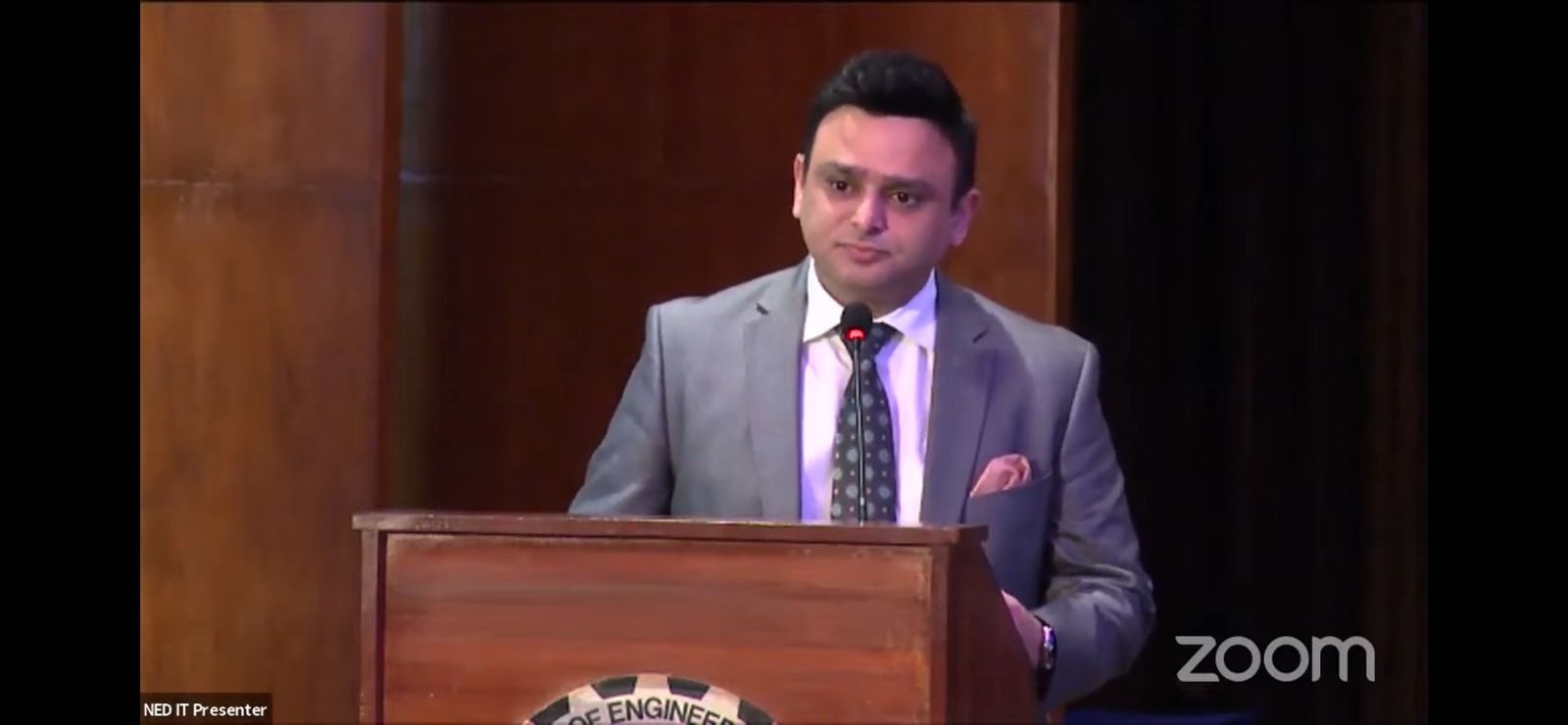 What about the fraudulent sellers in online business groups? Can they be reported to you guys too?
Yes, they can be very well reported to the Cyber Crime circles as 'financial fraud' is a very hot crime category and the majority of complaints that we receive pertain to the financial fraud area. We get a lot of complaints regarding fraudulent sellers on e-commerce platfroms like olx, Pak wheels, Daraz and the same are handled professionally. Moreover fraudulent sellers make fake websites, pages of established businesses and thus rob people away as well as shaming the original business. Electronic Fraud and electronic forgery are punishable crimes under section 13 and 14 of PECA act.
People get trolled and bullied often on the social media. Can people file complaints about trolling and cyber bullying?
Yes, as the Cyber Crime law of pakistan very well addresses the issue of trolling and bullying in the cyber world as per Section (24) of PECA 2016- Cyber Stalking
A person commits the offence of cyber stalking who, with the intent to coerce or intimidate or harass any person, repeatedly follows or attempts to contact a person despite clear indication of disinterest by such person , monitors the use by a person of the intemet, electronic mail, text message or any other form of electronic communication, watch or spy upon a person in a manner that results in fear of violence or serious alarm or distress, in the mind of such person, take a photograph or make a video of any person and displays or distributes it without his consent in a manner that harms a person.
A cyber Stalker shall be punished with imprisonment for a term which may extend to three years or with fine which may extend to one million rupees or with both while in the case of a minor victim  punishment may extend to five years or with fine which may extend to ten million rupees or with both.
What's the procedure to file a complaint? Can it be done online or does one have to come to the office in person?
To file a complaint, the complainant provides an application with a brief account of the incident along with the complainant's particulars and CNIC details. This needs to be submitted with any evidence pertaining to the incident with the application or at the time of verification.
Modes of complaint registration:
There are three ways of submitting the complaint:
By hand submission or by post submission to relevant circle
o One can go for the Cyber Crime Reporting centers  directly in person in order to register the complaint with the written application and relevant material.
Complaints cannot be submitted through helpline. You can only take guidelines about your cybercrime complaint and its further processing via phone call or helpline 1991.
Walk-in complaints is the speediest way to approach FIA Cyber Crime. Even if you have filed online complaint, still complainant has to come to office for verification of the complaint and provide us the relevant evidences to proceed further.
How much time does it take on average for a complaint to get resolved?
There is no strictly defined or specific time period that would dictate the duration of the resolution of a particular complaint or certain category of complaints. The time factor for resolution of a case depends upon complication of the case; availability of evidence; time delay in receiving records from telecom operators, Internet service providers, banks, e-commerce portals and international social media platforms. Usually it takes time to get relevant records from Facebook, Instagram and others as they receive requests from law enforcement agencies world over. Therefore, an average duration or timeline can be ascertained but may be misleading.
Since I have taken over the position of Head of  FIA Cyber Crime Sindh, I am working on close to one- click solutions to get records from abovementioned platforms as the crime in cyber space is one-click away and should have one-click solutions as we see in science fiction movies.
What documents are needed to file the complaint? What kind of evidence is needed?
To file a complaint, the complainant needs to write down an application with the complete account of the incident and must mention all his/her actions throughout and all kind of facts and incriminating evidence like phone numbers, account titles / names, URL links, pictures, videos, audios, posts, chat conversation, screenshots of the evidence, payment receipts, bank statement, legal documents.
The CNIC of the complainant is required with the application and all kinds of evidence mentioned above are attached with the application either when lodging the complaint or when called for verification.
How do you deal with criminals once you have enough proof?
We deal with the criminals as per law. Being a law enforcing agency, we always stand with the law and we don't allow anyone to take the law in his or her own hands. And once, it's proved that a person is a criminal, having indulged in an activity defined by law as of criminal nature, then we always proceed as per law and get the legal opinions.
We proceed in the following two ways:
If the offence is cognizable then we straightaway register First Information Report, arrest the criminal, and
If it is a non-cognizable offence, then we take the permission as per Section (155) Cr.P.C. (Criminal Procedure Code) and send the report to the PECA court judge.
How does one deal with hate speech is it reportable too?
Yes . Hate speech is reportable too under section(11) of PECA 2016. For the understanding of public I will say that no one can prepare, transmit, forward, share and tweet or retweet information related to interfaith, sectarian or racial hatred. Nobody should be part of such social media groups or trends on Facebook, Instagram, Twitter and other social media platforms. Everybody should be very careful while liking, commenting and sharing hate speech. If you are a victim of hate speech, you are not supposed to counter attack and target the perpetrator else you will also become part of the crime, Instead stay calm and report the crime. Hate speech calls for imprisonment for a term which may extend to seven years or with fine or with both.
We know you guys are doing a great job to protect us, what steps can we take on a personal level to protect ourselves?
The few things people should do generally are learning about the technology in use, it's features and possibilities it provides, together with the misuses that can occur if the technology weakness is compromised, and then employ certain practices that would prevent and thwart off certain attacks.
Few specific recommendations are never share personal information to anyone , don't accept suspicious links and malicious malwares from unknown people, avoid making friends with unknown people in cyber space , use private accounts, secure passwords and two factor authentication, download apps only from trusted sites/stores, avoid unnecessary social media location check ins , turn off location services, watch out for fake accounts doing impersonation of relatives/ friends / colleagues etc.
The bottom line is don't be greedy in cyber space J and if still you have got compromised, contact your Head of FIA Cyber Crime Sindh.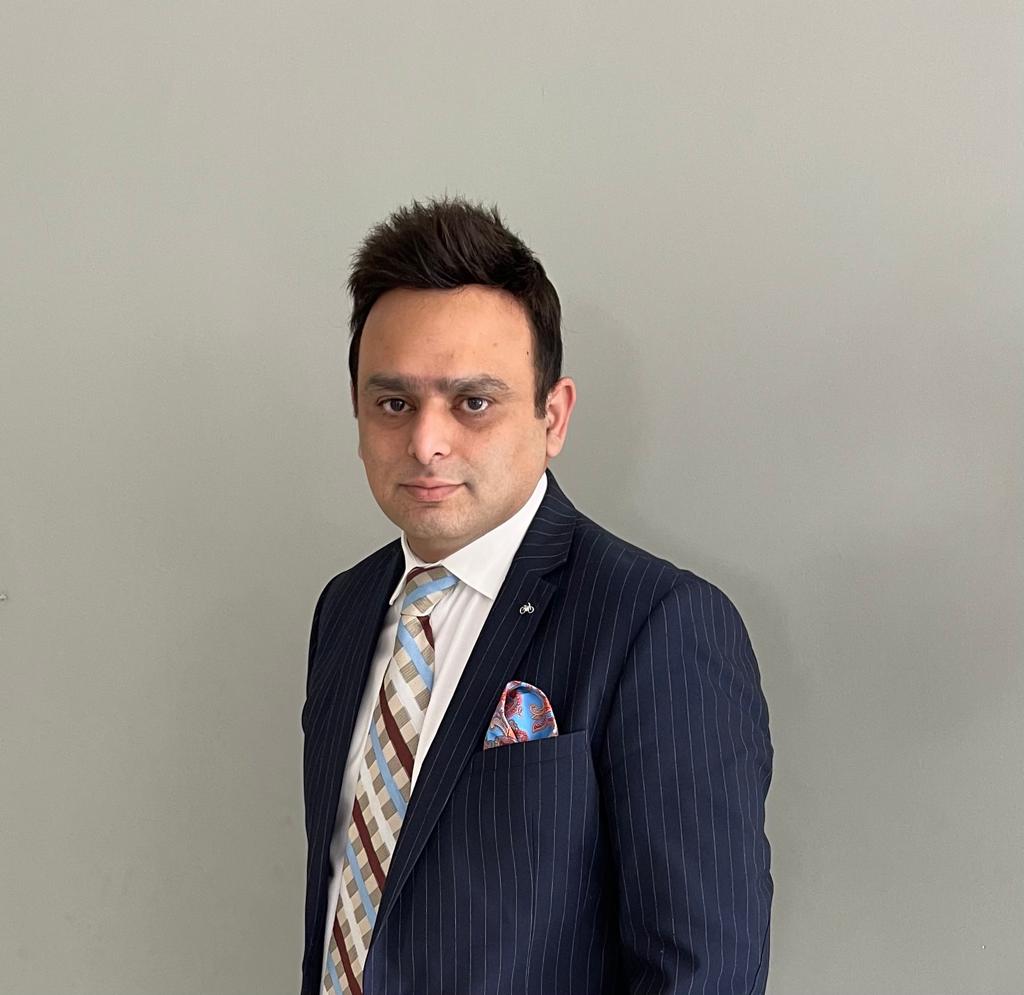 These days governments are also fighting a cyber war. Do we face threats from outside Pakistan?
The proliferation of ICT (Information and Communications Technology) has made the world into a global village. More so, all sorts of activities can be carried out virtually and remotely without the need of physical presence. This has made it easier for the attackers to carry out their cyber war from anywhere and with anonymity as well.
Governments waging wars against nations have also updated their methodologies and adopted this modern dimension off attack. Cyber warfare is now a crucial strategy for any government / military to consider seriously for defensive as well as offensive purposes. Sophisticated nation-sponsored cyber-attacks are now more than ever being designed and deployed by enemy states actively to further their agendas and/or to cripple their non-friendly counterparts.
Is it a crime to report false Information to you as well? What is the punishment for this?
The complaint registration process with us is quite thorough and very comprehensive. We have devised the registration phases as such to ensure that false information is rooted out and taken care of in the earlier stages and the cases are further processed only based upon verified and correct information eliminating the flaws and misinformation.
As of now, there is no law for addressing this sort of act and hence, no penal action can be taken. Still any person conveying such information is warned to avoid the same and we make sure in our 'Verification' phase to not let any kind of false information stand further. Therefore, our cases are free from incorrect information.
What if one is being harrassed by mutiple fake identities which one should be used to report?
Whenever a complaint is lodged the complete account of the incident must be reported including any and all information that revolves around the said occurrence of events. Hence, if multiple identities whether being phone numbers or social media profiles are being utilized, all must be reported as to which particular identity may reveal crucial information or may become fruitful for progressing with the successful resolution of the case is not defined and cannot be judged without investigating all the facts.
Does your department give security trainings to companies and groups?
Yes, we actively participate in educating and harnessing the capabilities of other private and public organizations including other law enforcing and intelligence agencies, judiciary, universities, etc. in the form of guest talks, seminars, full-day workshops, conferences and even full-fledge domain specific courses.
But as an individual and being head of cyber crime Sindh, my strategy is to be in direct communication with each individual of public as in creating a sense of belongingness to all  by being with people all the time on social media, training them, guiding them and making them aware.  Speaking strategy of one-to-millions in a small video message or a quote instead of one-to-few is my motto.