If there's one thing we love the most when we go out shopping, it's the flat sales that we get to enjoy! But, not every sale is built the same – which is why we are completely obsessing over what we've seen with the Big Image Sale! But, we're really not the only ones loving it right now!
From unstitched fabrics to embroidered kurtas and three-piece ensembles, Image has made all the fashionistas go ga-ga with their what they have on offer as they go for their biggest sale with flat 40% and 50% off in stores and online!
Just what is all the buzz about and how are the ones who live and breathe fashion responding to the Big Image Sale? Let's check it out…
Starting off with the ever-witty and entertaining Maryam Noor Sheikh, we see the revered influencer checking out the sale in store as she picks the looks that would make her look like a million bucks. Be it a minimalist understated white kurta or a tunic that keeps it classy, Maryam surely enjoyed her time at the sale!
Following suit, we found Rubab Furqan heading to the nearest Image store too to find outfits that she can't help but fall in love with! Be it a traditionally embroidered three-piece ensemble or floral tunics that add such a fashionable quotient to her persona, Rubab truly shines in the outfits she found at the flat sale!
Back in Lahore, Maleeha Sultana continued the sale frenzy and she made us love all the understated looks she choose from the Big Image Sale! Just who doesn't love a simple yet sleek silhouette in a muted colour? We know we do – which is why we, just like Maleeha, would choose something minimalistic too from the flat sale!
The sale got everyone else heading to the stores too and we recently saw actress and influencer Maryam Noor head out to Image as well! We bet she couldn't hold her excitement any longer just like how we totally couldn't!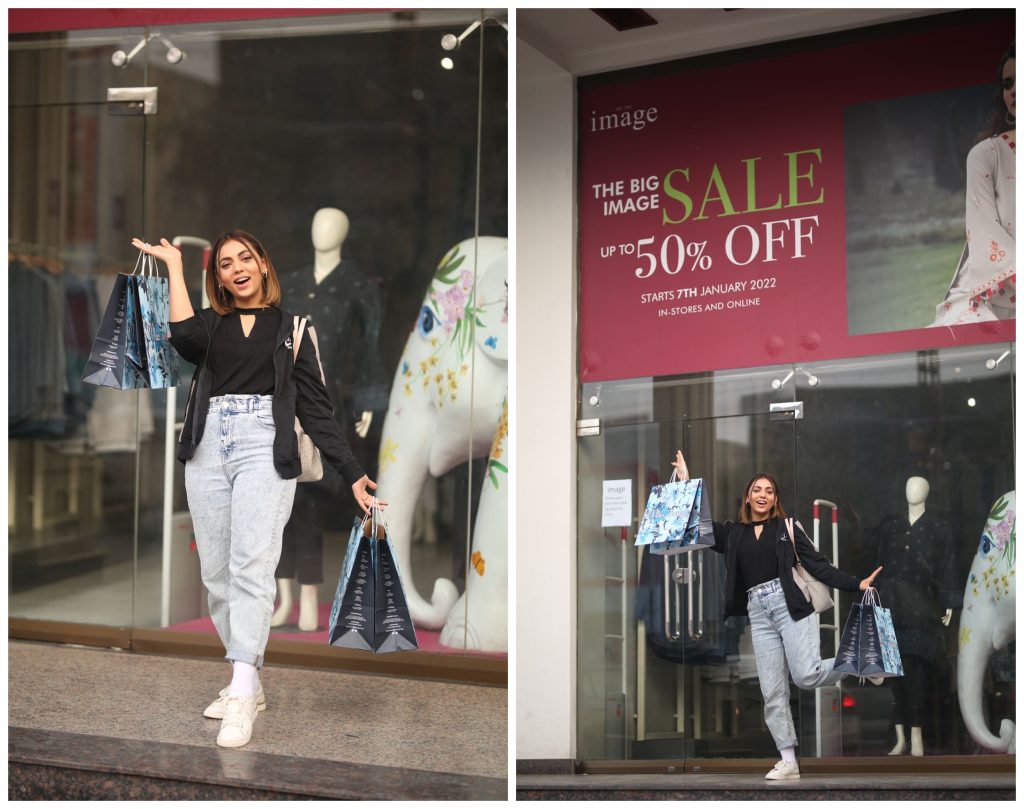 The sale surely continues on to make us get our wardrobes all stocked up for the coming season and we are sure you wouldn't find everything you need there as well! \
Let us know in the comments section below about what you'd like to buy from the Big Image Sale!