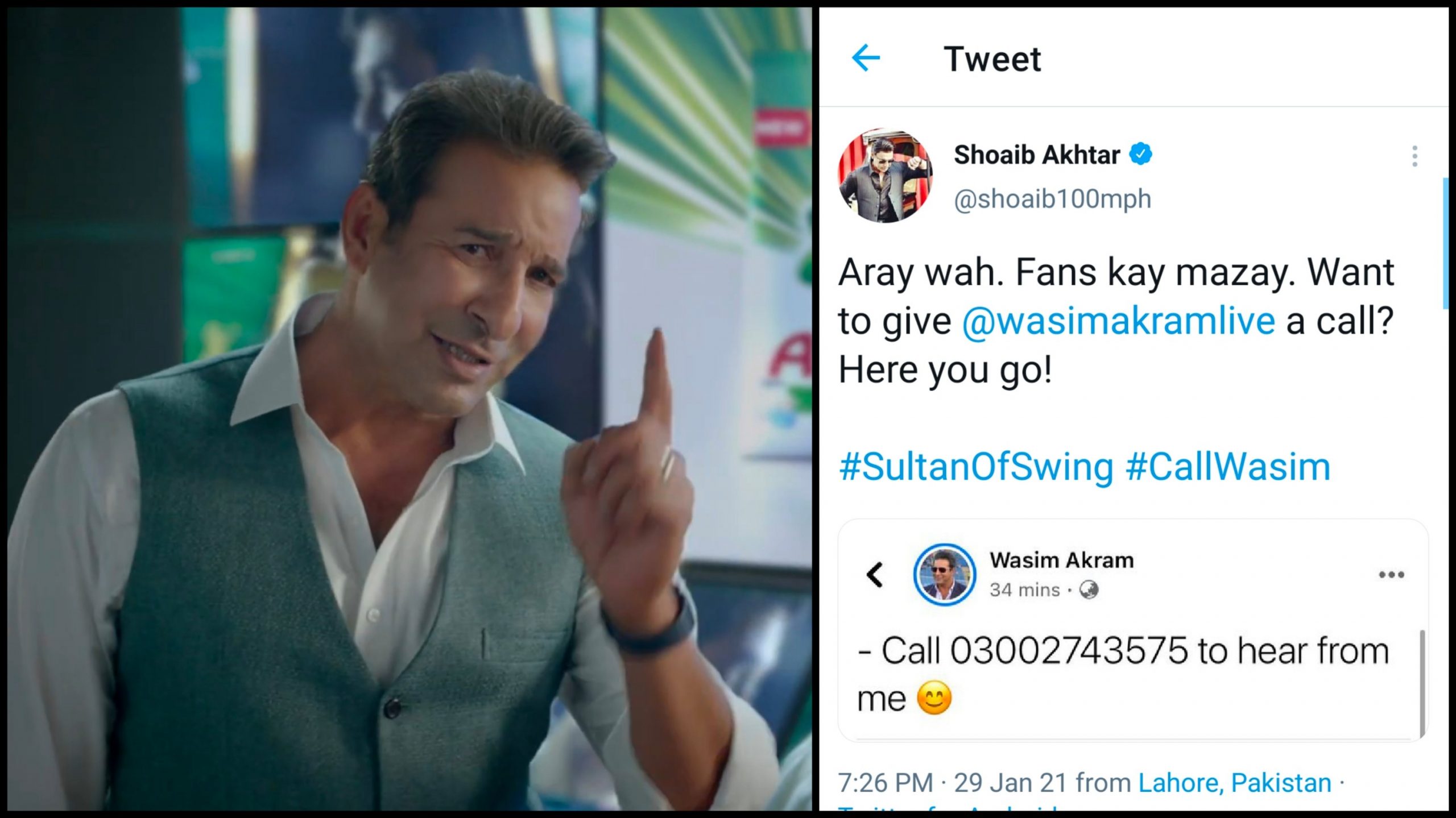 Wasim Akram, the cricketer, the commentator, and the most stylish sportsman is someone who needs no introduction.  His legacy and name are enough to make the people go gaga and what do you think would happen when a legend like him suddenly asks his fans to call him?
EVERYONE WENT GAGA! Yes!
Unless you are living under a rock, you would know that Wasim Akram recently took to his social media platform and posted his number, asking his fans to call him.
And to no surprise, his status grabbed everyone's attention within a few hours!

His fans and friends seemed equally excited about this opportunity: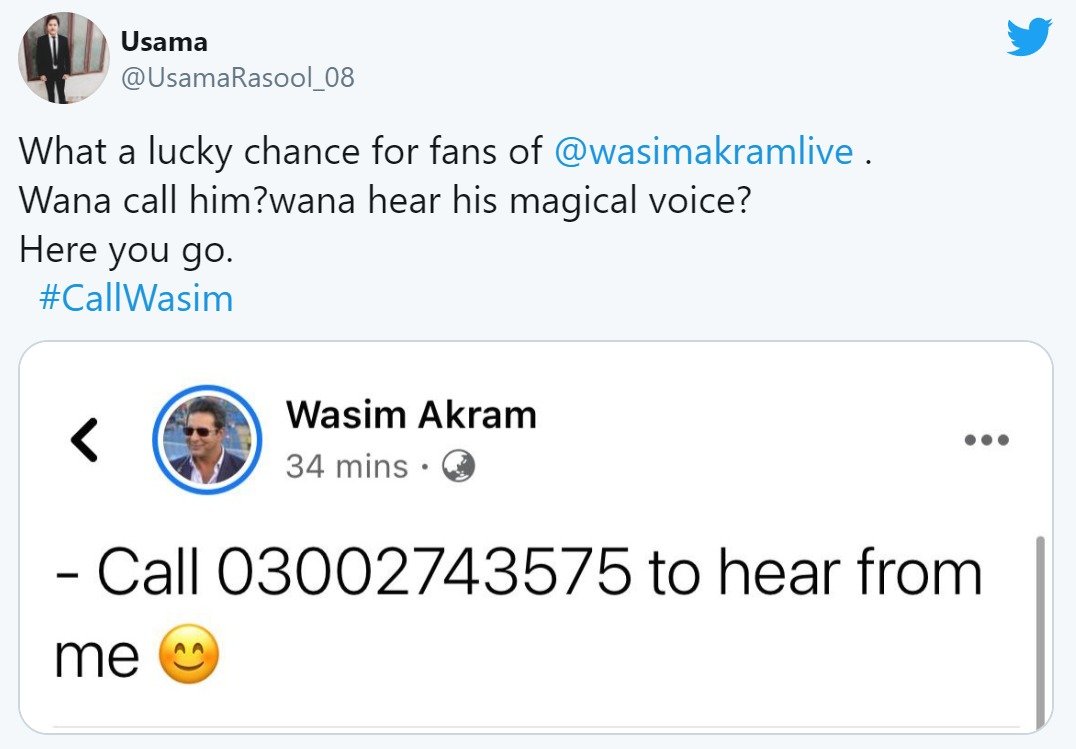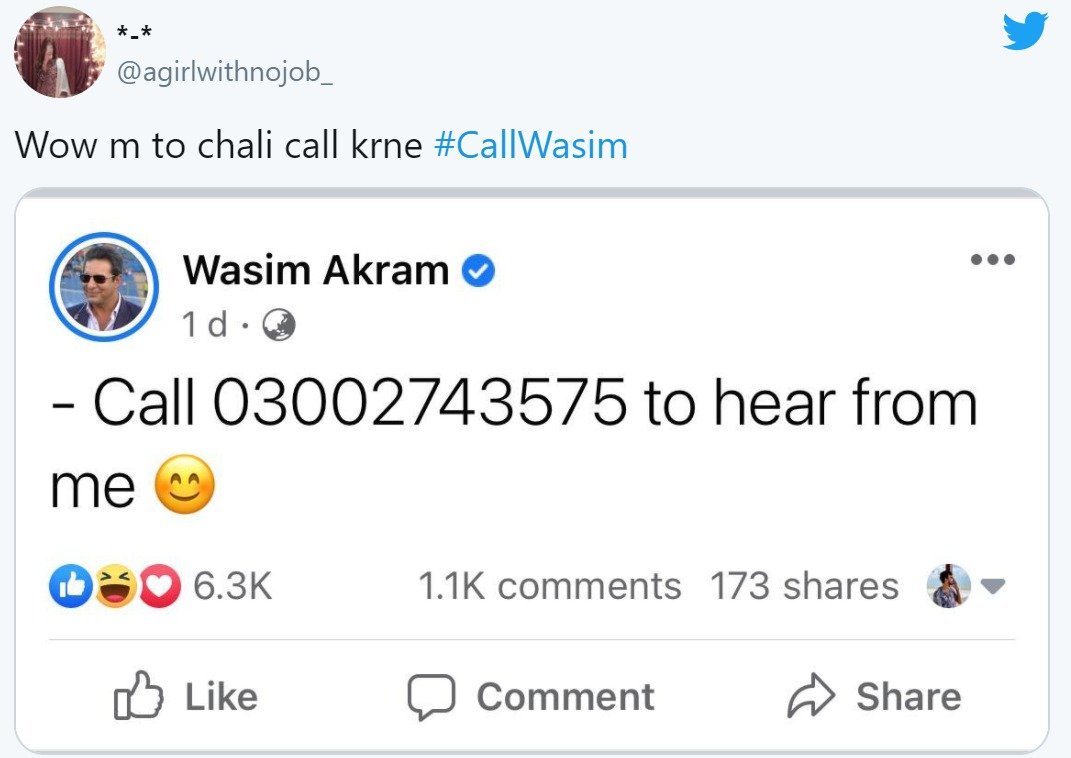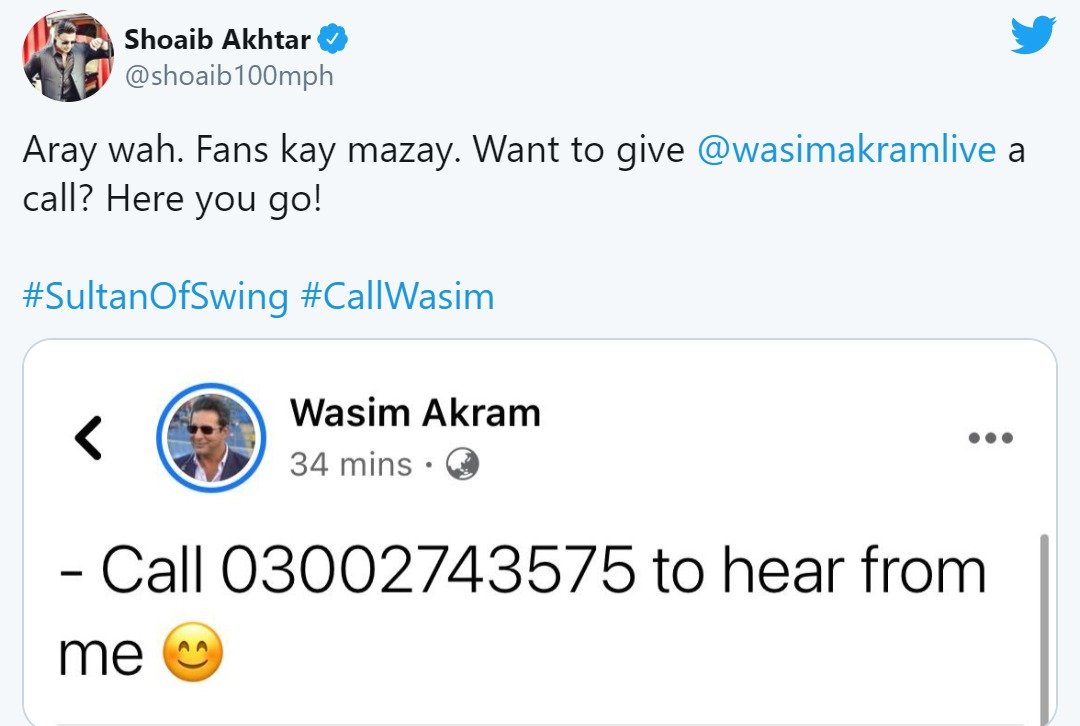 Eager and excited to know what all this was about, we didn't sit back and decided to call him ourselves!
As the status had taken social media by the storm, we thought it was time to call him too! Once we dialed the number and got connected, we found out that Ariel was behind this and staying there till the end of the call automatically entered us in a lucky draw for a virtual meetup with Wasim Akram.
The most important thing that this call enlightened us with was the insight on a big problem that we all face, tough collar stains! Yes, that's right. We finally got to know how to get rid of them in 1 wash if we turn on our TV screens at 8:55 pm on 31st Jan. We did exactly what we were told, and this is what we came across!
And so, it turns out that this was part of Ariel's very successful campaign about their new, super-tough variant to fight those tough and irritating collar stains! Ariel finally came up with an answer to our challenge of dealing with tough collar stains with an amazingly creative way to get the message across.
And because of this campaign, along with finding a way out to get rid of tough collar stains, we at least got a chance to have a meet and greet with our legend! Way to go, Ariel for keeping us on edge and rewarding us with something THIS exciting!